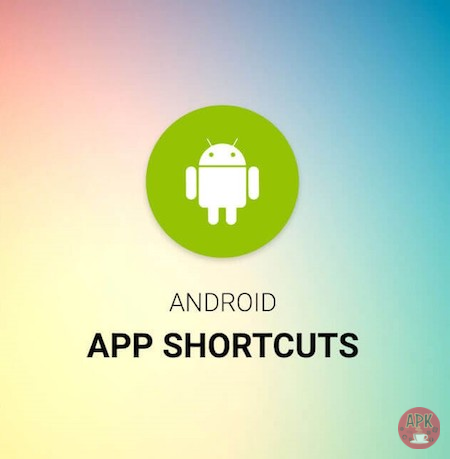 Android Shortcuts
>> Top 10 app best antivirus android
Like computers, Android devices also come with keyboard shortcuts to help users perform tasks more quickly and simply. In the article below, Apkafe.com will introduce you to the list of the most common Android keyboard shortcuts, so you can easily master your Android device.
Common Android keyboard shortcuts and Some other Android shortcuts
Part 1: Common Android keyboard shortcuts
Check notification history
If you accidentally miss out on some essential notifications, don't worry because you can still check them with just a few taps. To do this, press and hold on Homescreen (main screen), then click on Widgets, scroll down to"Settings" and select "Settings shortcut."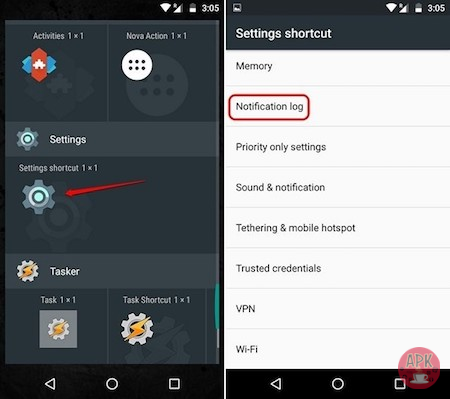 Next, find and click Notification log on the list of available shortcuts, and now the Notifications Log shortcut will be created on the Homescreen.
From now on, just click the shortcut icon to see all your notifications.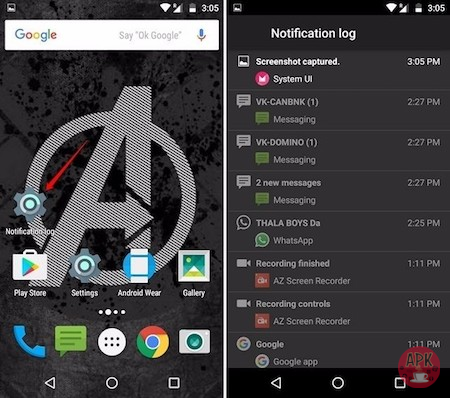 Open the Camera with the Power button
On Android 6.0 Marshmallow and later version, users can easily open the Camera app even when the device is locked by double-clicking the Power button.
To open Camera with the Power button, simply activate the option "Press power button twice for Camera" in Settings => Display.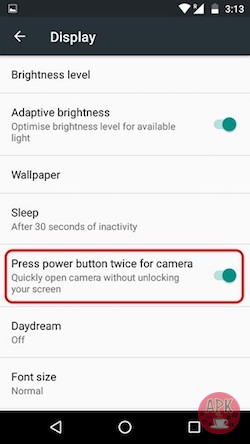 Create Android shortcuts for call logs and messages
Do you want to make a call or message to a certain person quickly, or navigate to the home screen with just a click? On Android devices, users can create shortcuts through Widgets to perform operations such as messaging, calling, etc.
Besides, users can set a shortcut to navigate to a certain location on the map.
Plus, if you set up messaging apps, like WhatsApp, you can also create shortcuts for your contacts or a conversation for faster access and use.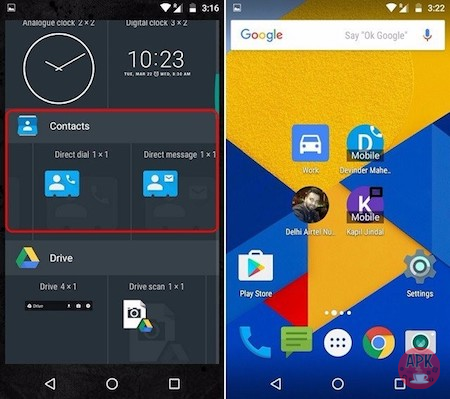 Create shortcuts for other operations
Most Android users are unaware that they can create shortcuts for most actions on their Android device, and even shortcuts for third party applications.
You can do this by asking for the help of Activity Launcher. The application will list all activities available on your Android device. Just press and hold an activity to create a shortcut on the home screen.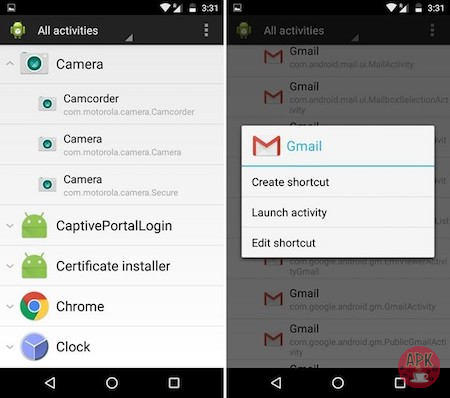 Google Now
Google voice assistant was developed to help users operate on the device smoothly, but this feature is very little known.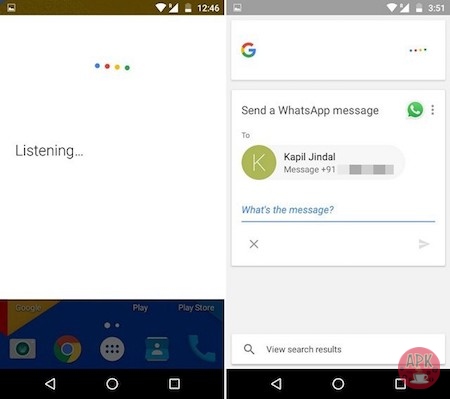 You can use voice to request application queries, send messages, make calls, play music, or control activities on Android.
Go to Settings => activate Voice.
Also, you can use Google Now on Tap to set an alarm clock, stopwatch, etc.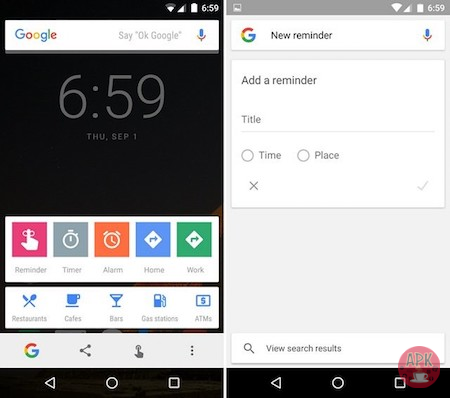 Find apps quickly
If you have a bunch of apps installed on your Android device, you can still search for locations to open them faster. With Google Now, you can also open applications quickly, but in some cases, voice commands are unusable.
In this case, Google Search will be the first choice to help you find applications installed on your Android device.
You can also search for apps on the Search App Drawer box on Google Now Launcher.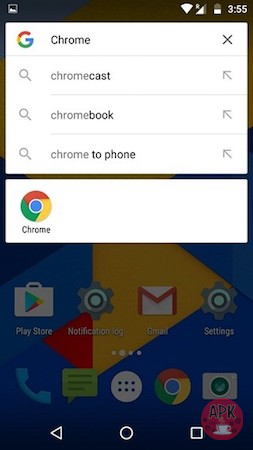 Switch between applications quickly
On Android Nougat, you can switch between apps by double-clicking the Recents button (recently opened application) / Multitasking (multitasking screen).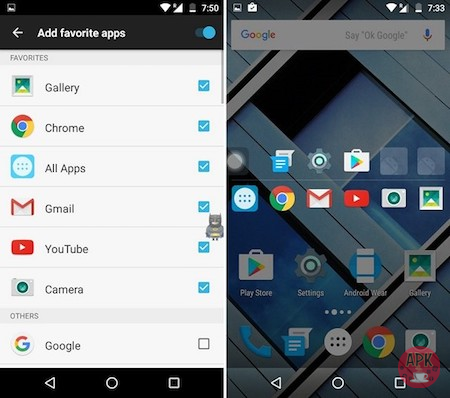 Reply to the message from the notification center
On Android Nougat, users can reply to SMS, or messages from other applications and email right in the notification center. If you are using the lower Android version, it will not support this feature. Instead, you will have to rely on the support of a third application, quickReply.
Download quickReply and install it here.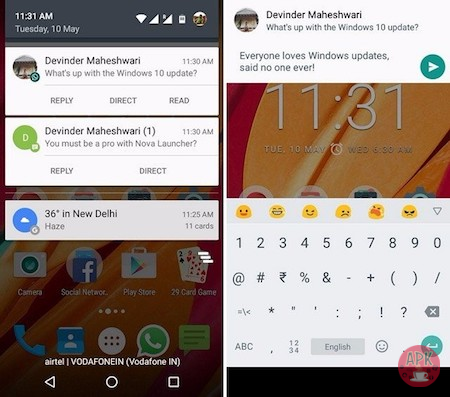 Using Gesture
Instead of using the select operation to open a specific application, you can use different gestures to open it. Apps like Nova Launcher and Apex Launcher provide gesture options, and you can enable them to perform various actions.
If you do not want to open the launcher application, you can still install the available gestures in the system to activate the app and manipulate it. However, not all Android devices provide this function for users.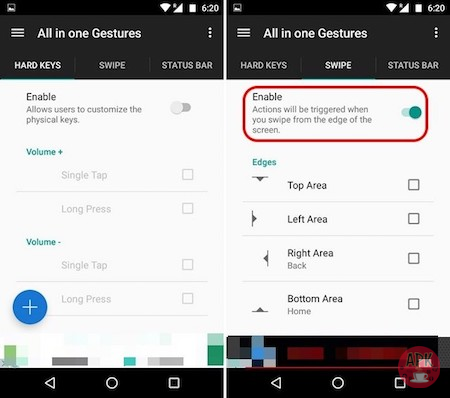 Take screenshots quickly
Normally, to take screenshots on Android devices, we often press and hold the Power button + volume down button at the same time. However, another faster way that we do not know is to use Google Now on Tap. To take a screenshot, activate Google Now on Tap by pressing and holding the Home button, then clicking the Share button icon in the bottom left corner to load the screenshot into Photos.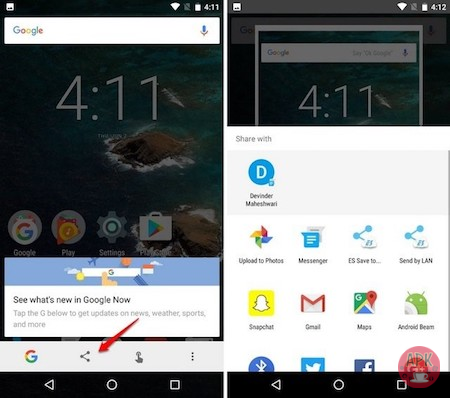 Unlock Android device speedily
Sometimes unlocking Android devices will take a long time. However, if your Android device has a built-in fingerprint unlocking feature, you can enable this feature to unlock your device quickly.
And if your Android device doesn't support fingerprint unlocking, you can still unlock your device quickly with the Smart Lock feature. To enable this feature, go to Settings => Security and set the device lock options available (PIN, password, or pattern).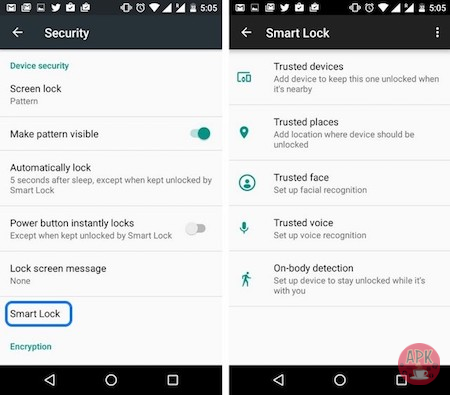 Use Assistive Touch
Users of iOS devices are no longer strange to Assistive Touch. This virtual Home button supports users to perform some actions on the screen instead of using the traditional hardware key. However, this tool is not integrated into the Android operating system.
Although Android devices have been equipped with navigation keys such as Back, Home, Recent applications, sometimes we may encounter a bit of inconvenience for big-screen devices.
To overcome this problem, Android users can use the support of a third application, "Button Savior." It doesn't work as well as it does on an iOS device, but it also offers some cool features, giving you the latest experience.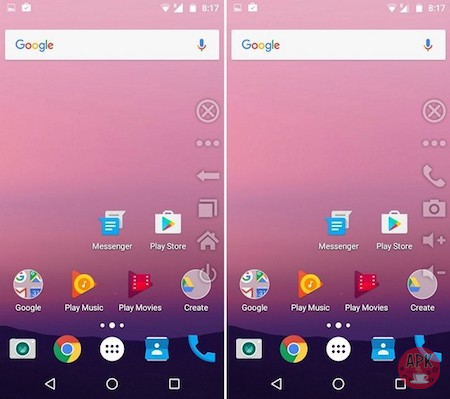 Quickly delete icons and widgets from the home screen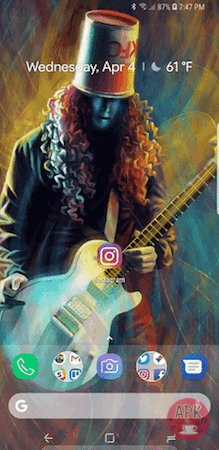 In case you want to clean up the icons and widgets on the main screen, there is a fairly simple and fast way for you to do it. You just need to click on the icon or widget and drag it to the top of the screen (where there is an X), then release quickly to one side to delete.
Quick access to the Quick Settings menu
With Quick Settings Menu, users can rapidly perform some operations such as turning on wifi, Bluetooth, rotating the screen or accessing certain notifications, etc.
Alternatively, you can swipe down from the notification bar with two fingers. At this point, the entire Quick Settings menu will be opened, convenient for performing quick installation operations.
Open Camera in Instant mode
If you want to open the Camera to catch any moment, simply double-press the Power button to open the Camera. This feature is supported on all phones using the Android operating system, whether the screen is off or on.
View the map in 3D mode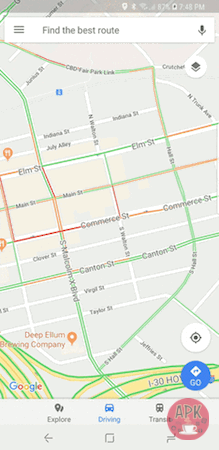 On Android smartphone maps, you can easily use 3D maps instead of the 2D flyover mode, which is set by the device. To apply, just pull up with two fingers, and you're done.
Type the keyboard quickly with one hand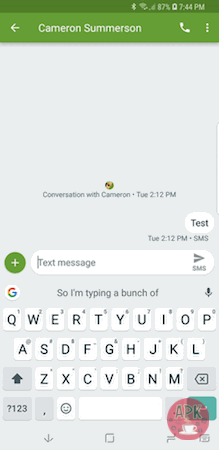 If you're using the Google Gboard app, there are a few tips for you. Gboard makes it easy to switch to single-handed mode with a simple hold.
By pressing and holding the comma button, then swiping over the icon like a hand holding a square, your keyboard will now move to the side with a smaller size.
When you want to switch to the other side, just press the big arrow button. To return to the normal keyboard, press the screen icon.
Move the cursor across text lines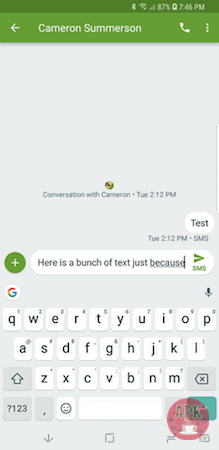 When you have finished typing a long document for your partner, suddenly you discover that in the third line you have misspelled. So, the easiest way to return to that line to correct, you just need to touch anywhere around, then let the spacebar do this. The cursor will now slide in the direction you want to move.
Delete multiple words at a time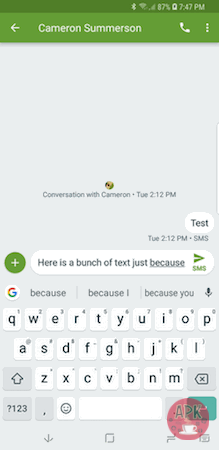 To delete multiple words on a text message you have just written, the simplest and most time-saving way is that you can use quick gestures to remove those words. Just press the delete button, then swipe left, now the words will be highlighted. When you lift your finger, those words will disappear.
One thing to note is that if you accidentally delete a specific phrase, don't worry. Everything you just removed is in the suggestion bar until you reenter it. At this point, you only need to touch to recover the text.
Part 2: Some other Android shortcuts
Shortcut keys on the touch screen
By pressing Menu with several keys, users can access the following basic menus and applications:
Menu + A: Add widgets
Menu + S: Open search
Menu + W: Change wallpaper
Menu + N: Open notifications
Menu + P: Open Settings on the device.
Also, users can open any application on the Home screen by customizing the Quick Launch shortcuts.
Shortcuts to open Android applications
Search + B: Open the browser
Search + C: Open Contacts
Search + E: Open Email
Search + G: Open Gmail
Search + P: Open the music player
Search + S: Open the message
Search + Y: Open YouTube
Shortcuts in the browser
Menu + J: Return to page
Menu + K: Go to the next page
Menu + R: Refresh the current page
Menu + F: Find a page
Menu + B: Open bookmarks
Menu + A: Add bookmarks
Menu + S: Open Social menu
Menu + H: Open History
Menu + S: Open browser options
Menu + D: Download
Menu + G: View page information
Menu + E: Select a paragraph
Android shortcuts in Gmail
R: Reply to an existing message
A: Return to all in the mail
Y: View saved messages
Menu + U: Refresh the mailbox
Menu + C: Write a new email
Alt + Up: Go to the top
Alt + Down: Go to the bottom
Shortcuts when editing
Shift + Del: Delete characters to the right of the cursor
Alt- + Del: Delete the whole line
Shift + Shift (Press twice): Activate caps-lock; press Shift once to exit
Alt + Left: Move the cursor to the beginning of the line
Alt + Right: Move the cursor to the end of the line
Alt + Up: Move the cursor up on the page
Alt + Down: Move the cursor to the bottom of the page
Shift + Left / Right: Highlight text to cut or copy.