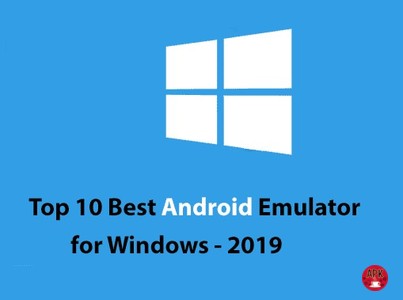 Games and apps on Android phones are day by day invested in both graphics and features to provide a great experience for users. But playing games for a long time on the phone sometimes causes disadvantages, such as eye strain, overheating, and faster screen damage. Fortunately, you can use the Android emulator on PC to play game.
By this way, you can experience on the bigger screen as well as not to cause harm to your beloved phone. In this article, Apkafe.com will suggest you a list of best Android emulators available today.
GameLoop
If you are a fan of PUBG Mobile, you are no stranger to Tencent Gaming Buddy (or TGB), which has recently been renamed GameLoop. This emulator was initially created to play Tencent mobile games on computers. Later, TGB was developed to be an Android emulator on computers.
The strongest point of TGB is that it is very light (only 10MB) so that it runs smoothly. It also does not consume computer resources as well as not requires high configuration. The hottest mobile games available today can be installed on this emulator, like PUBG, Free Fire, etc.
The downside of TGB is that it doesn't integrate the Google Play Store. However, you can install .apk files into TGB quite easily.
BlueStacks
Bluestacks is the most famous Android emulator, not only on Windows but also on Mac. This is a fast, stable emulator, which works well with modern features overall. It always supports the latest Android versions, pre-installs Google Play Store, and additional games from external sources. It also combines keyboard mapping, many pre-installed hot games, screen vibration, location. Besides, Bluestack also supports streaming games directly to Facebook, full-screen view, regular updates to improve performance, and fix bugs.
Because of its high-end features, Bluestacks is the heaviest Android emulator on the list. If you are using a high configuration computer that supports good graphics, BlueStacks will be the right choice. In addition to requiring high computer configuration, BlueStacks also forces users to view ads to be able to download games and often encounters small errors.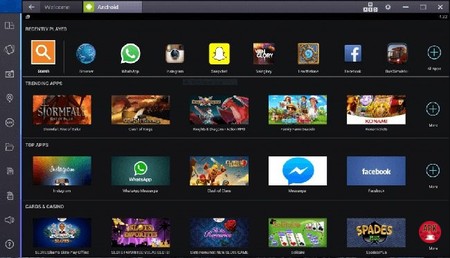 NoxPlayer or Nox Android Emulator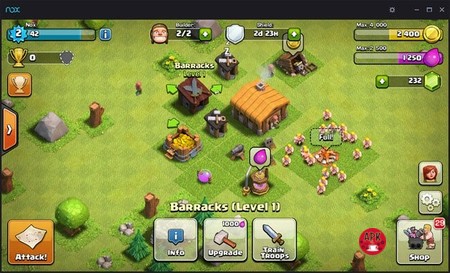 The next is Nox. Like BlueStacks, Nox is an Android emulator for PC designed for gamers. It has special utilities and extras that help players control the game using the keyboard and mouse. Specifically, Nox allows simulation of gestures when playing games on the phone with a keyboard and mouse.
Besides being able to play games, this Android emulator is also a useful tool to test apps programmed for Android. You can also install other apps from the Google Play Store.
Dolphin – Android emulator
This is a version of the excellent Nintendo Gamecube and Wii emulator for Windows.
Dolphin Emulator for Android has a game compatibility that is much more limited than the one available for Windows, Mac, and Linux. In other words, many of your favorite games from Gamecube and Wii are not yet available.
Citra 3DS Emulator for Android
With this emulator, some games work perfectly and some crash at the first scene. You should try it on a phone with a processor as good or above Snapdragon 845 to even have a fighting chance. In order to play some games, you will have to dump system archives and the associated shared fonts in order to run them. You can find out how to do this here.
DraStic DS Emulator for Android
If you need the best and the most stable DS emulator for Android, DraStic DS is the best choice, there is no doubt about that. However, it is also a paid app, which may put off many people. The distinct lack of a free demo version also makes it a hard choice for many people, especially those who just want to play one game.
John GBA – Emulator for Android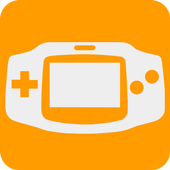 This is a great option for those who want to keep things simple. It has in-built cheats, various options to improve the rendering, and particularly useful is the Dropbox support – which allows you to sync your saves and configuration data to the cloud, then continue playing on another Android device.
The default virtual gamepad layout isn't great, but you can change it at least, and there is Bluetooth controller support, too.
Andy Android emulator
Andy Android Emulator is a free way to run the Android operating systems on a Windows PC.
With this emulator, you can run all types of Android applications without having to have the handset or tablet PC yourself. That essentially gives you access to all sorts of Android games and apps, including the homescreen you can usually only run on phones.
Some other iOS emulator for Android that you can refer to.
Cider emulator
iEmu Emulator
Appetize Emulator
>>Top 10 antivirus apps for Android