Arena of Valor Mobile (AOV) and Mobile Legends Bang Bang (MLBB) are both attractive MOBA games that are loved by many players. These 2 games are similar but also have their own unique characteristics. So, what are their similarities and differences? By comparing Arena of Valor Mobile and Mobile Legends Bang Bang, we will know the answer.
Same points
#1. A rich list of heroes
AOV and MLBB have a rich list of generals for players to choose from. Through each update, new champions will be added, and each champion has unique skills and abilities that you can use to gain an advantage in the battle.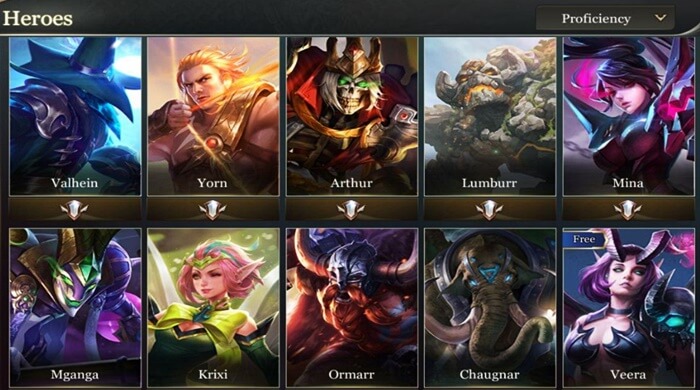 #2. 5v5 10-minute battles
In AOV and MLBB, players will form teams of 5 and face teams of 5 other people. That is, there will be 10 players in a game simultaneously. And ech round lasts for 10 minutes.
#3. HUD/ Keyboard mapping
Both games have the same control mechanics when it comes to actual combat. Players who switch between AOV and MLBB will have no trouble getting used to the controls.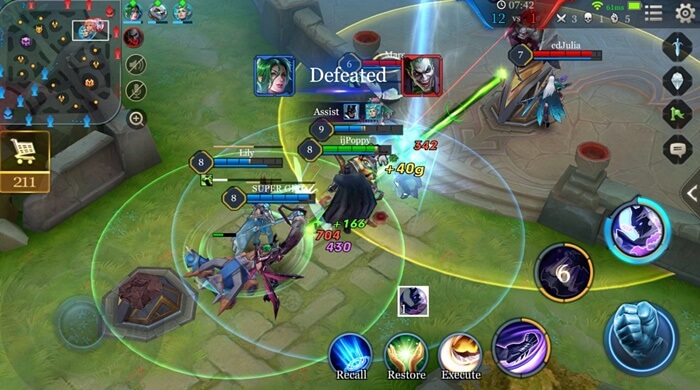 #4. Use stars to rate
The star rating system that is both loved and hated in MLBB's ranked matches can also be found in AOV. It's a pretty simple system: win a match and gain 1 star (or 2 if you reach the max Brave Point), lose a game and 1 star is deducted (or not if you reach the maximum Brave Point).
#5. Various abilities, skills, and powers to unlock
In addition to the general system, the two games have a list of special attacks and powers that players can unlock when climbing ranks in the game. They are basically the same, just different names. For example, AOV's Punish is equivalent to MLBB's Retribution because both spells are used for effective jungling.
>> How to download Mobile Legends Bang Bang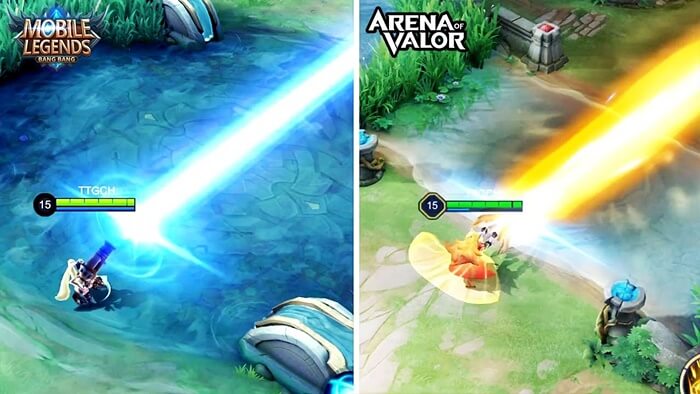 Different points
#1. Graphics
AOV graphics are considered to be more detailed and refined, while MLBB owns a slightly cartoonish graphic background, giving it a softer feel.
#2. Map
MLBB has a nicer map probably because it has a bit of a DOTA and AOV breath in it. AOV has a smaller map, making players encounter opponents faster.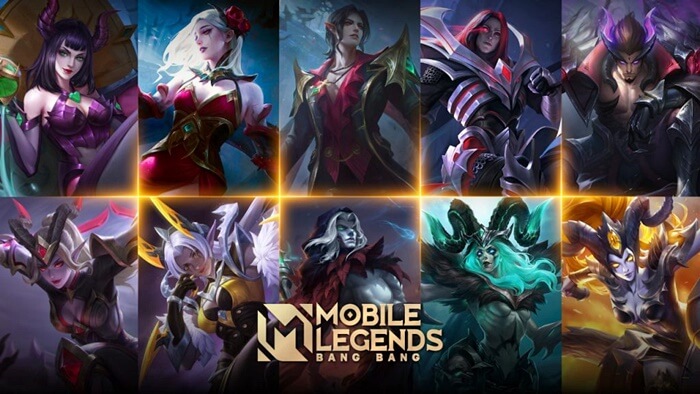 #3. Gameplay
In terms of gameplay, plot, strategy, and overall experience, MLBB is more challenging and enjoyable in the opinion of professional gamers.
#4. Free Heroes and Skins
This is one of the main highlights of AOV compared to MLBB. Who doesn't love free skins? In AOV, you only need to win matches and you can get up to 4 skins when you win 50 ranked matches. Meanwhile, there is no way to get free skins in MLBB unless you get lucky in Lucky Spin as a Season bonus or through certain luck-based events.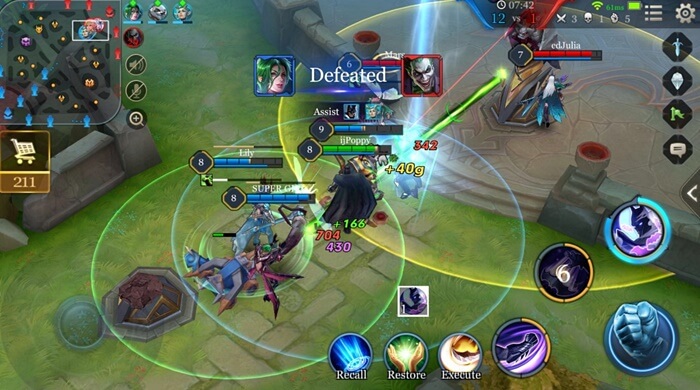 #5. Towers and Troops
AOVs have stronger towers or turrets and troops. These things are part of the main house that teams must destroy. Troops are non-player characters that both competing teams must distract and destroy.
Conclusion
The above article has shown you the similarities and differences between Arena of Valor Mobile and Mobile Legends Bang Bang. Both games have their own unique elements, tailored to the preferences of different players. And you? Have you chosen your favorite one yet?