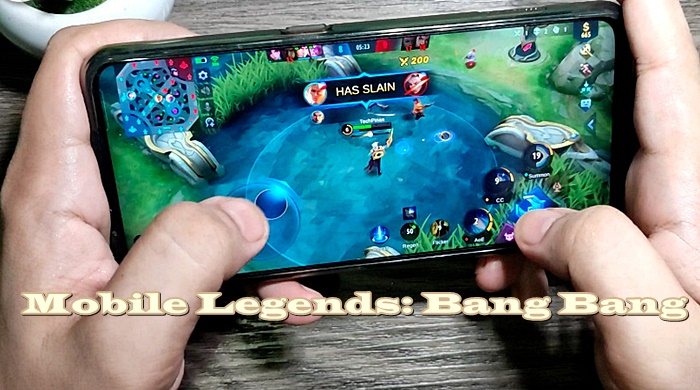 Mobile Legends: Bang Bang (MLBB) is one of the MOBA games that have been released for a long time on mobile devices and have attracted a relatively large number of players. Like other online games, MLBB requires you to have a reliable internet connection so that there is no delay during play.
However, after many updates, the ping increased and the lag problem became more and more painful for gamers. Imagine, you are in the middle of a fight, your character is frozen and when you return to the game, you are standing at the lake. This is highly annoying! So, in this article, Apkafe will show you some ways to reduce lag and fix ping.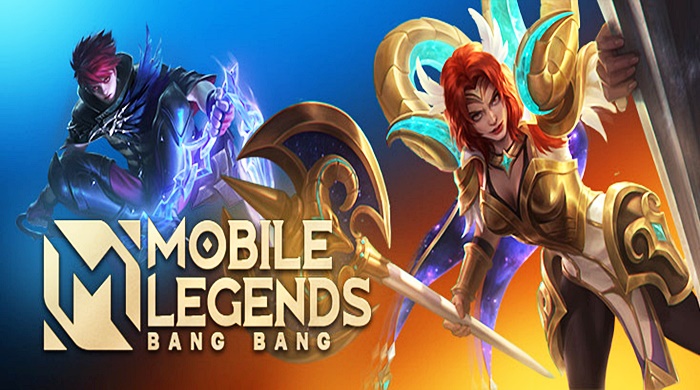 >> A comparison between Arena of Valor Mobile and Mobile Legends Bang Bang
1. Configure in-game settings
Step 1: Go to Settings > Graphics
Step 2: Turn off HD mode and Shadow mode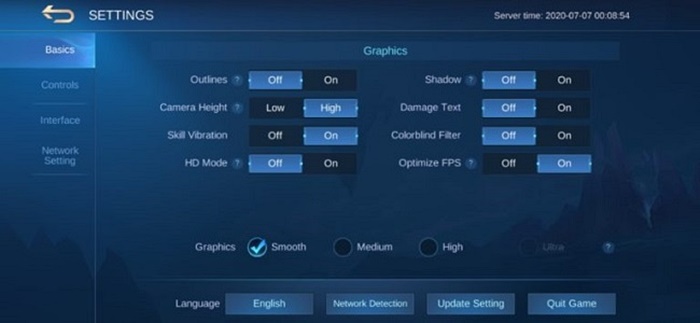 Step 3: Select Graphics to Smooth or Medium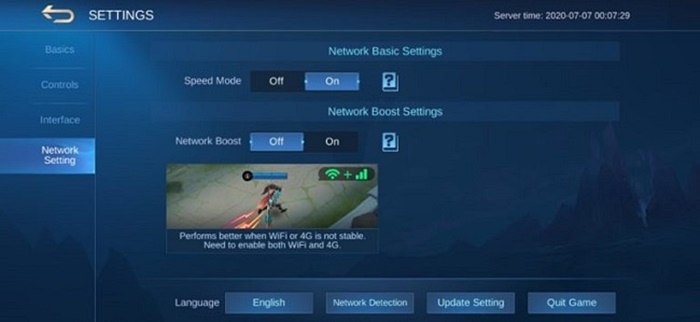 Step 4: Go to Network and enable acceleration
Step 5: Now, go to Cache and clear the cache
2. Set battleground map configuration
Step 1: Enter the Ranked/Classic lobby
Step 2: Select Battlefield overview. Choose the default map.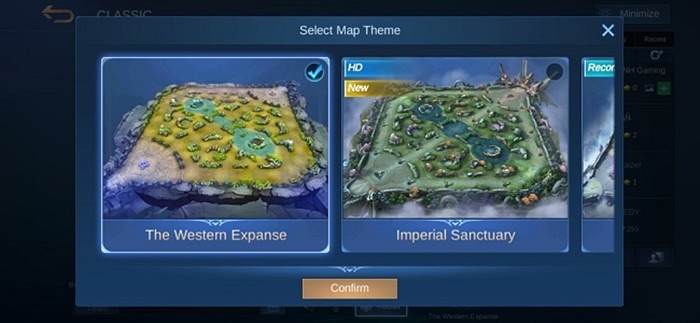 3. Optimize resetting of network connection on your mobile device
Step 1: Go to extended settings
Step 2: Make sure network mode and mobile data are always active.
>> How to download Mobile Legends: Bang Bang
4. Enable enhanced LTE mode in phone settings
You need to go to Network on your phone and enable LTE mode to optimize network connection.
5. Use the optimal wifi frequency
If you are using WiFi, go to the router settings and enable the 5GHz frequency. The 5GHz frequency has less range but it will help increase your internet speed.
6. Turn off voice chat if you don't use it
Do not use voice chat if your internet speed is not high enough. Using voice chat requires more data to be uploaded and downloaded, so disable this option. Although you will have some difficulties when discussing tactics with your teammates during the match, it is still better than lag, right?
7. Turn off background apps that are using data
It's better to close all other applications running in the background because they are most likely taking up Internet data for your game. In addition, you can use the ping booster to avoid lag in the game.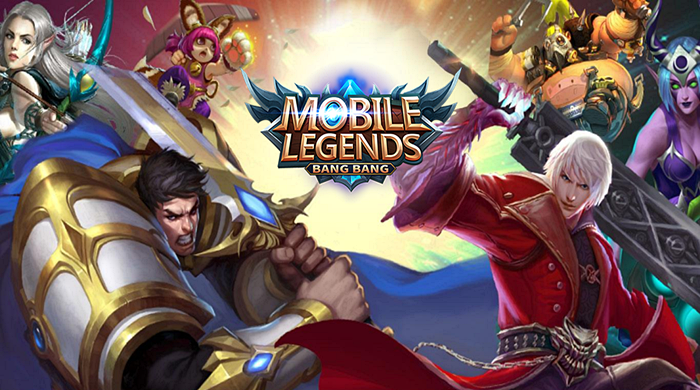 Final words
Above are all the guides we have collected to fix ping and reduce lag in Mobile Legends: Bang Bang. Hopefully, these tips will help you play the game smoothly and rank up quickly. If you guys have any other tips for this game, don't hesitate to share them with us below.