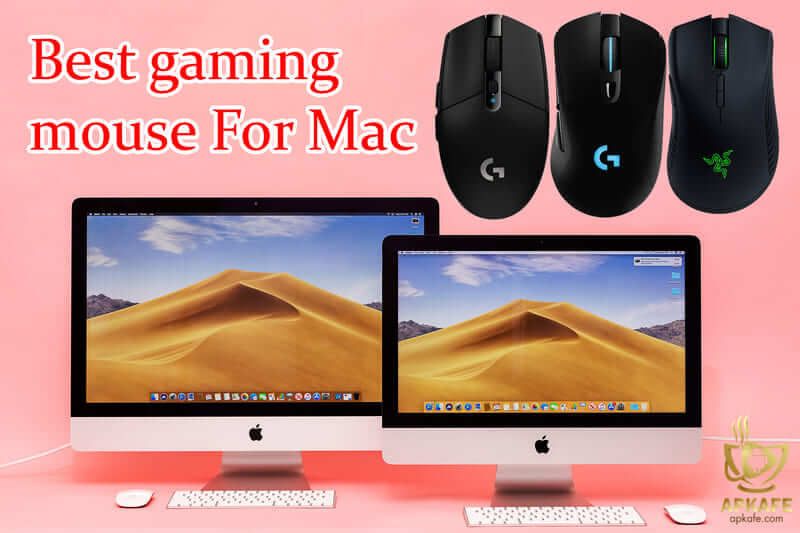 If you are a Mac user and looking for a good gaming gear, you come to the right place then. In this article, we will list 9 names of best gaming mouse for Mac at different price ranges with many advanced features as well as great design.
| | | | | | |
| --- | --- | --- | --- | --- | --- |
| Mice | DPI/CPI | RGB | Sensor | Programmable Buttons | Rating |
| Apple Magic Mouse 2 | 1300 | ─ | Laser | ─ | 4.5 |
| Logitech G Pro | 16000 | ✔️ | HERO 16K | 8 | 4.6 |
| Logitech G703 | 16000 | ✔️ | HERO 16K | 6 | 4.5 |
| Logitech G305 | | ✔️ | HERO 12K | 6 | 4.6 |
| Razer Mamba | 16000 | ✔️ | Optical 5G | 7 | 4.5 |
| Corsair Harpoon RGB Wireless | 10000 | ✔️ | Pixart PMW 3327 | 6 | 4.3 |
| HyperX Pulsefire Dart | 16000 | ✔️ | Pixart PMW 3389 | 6 | 4.4 |
| UtechSmart VENUS Pro RGB Wireless | 16000 | ✔️ | Pixart PMW 3335 | 16 | 4.6 |
| Redragon M801 | 16000 | ✔️ | Laser | 9 | 4.3 |
Don't miss: TOP 7 GAMING KEYBOARDS FOR MAC
1. Apple Magic Mouse 2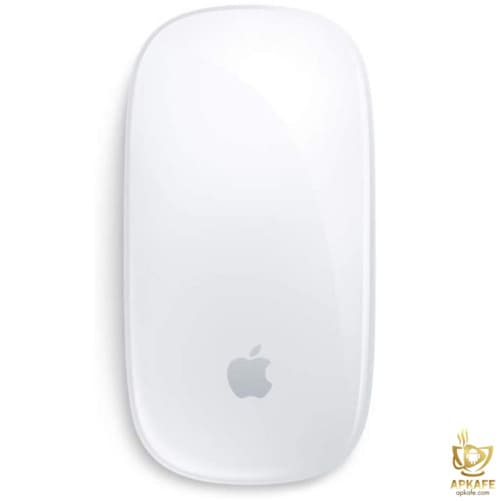 The first name in the list of best gaming mouse for Mac is a product coming from Apple, Apple Magic Mouse 2. Its compact design is good for traveling, and it has great build quality. Magic Mouse 2 is completely rechargeable, so you'll eliminate the use of traditional batteries. Moreover, the tactile, touch controls are easy-to-use, and it recognizes many different gestures, but these are only natively supported on macOS.
Best features:
Compact design
Great build quality
Lightweight
Rechargeable battery
2. Logitech G Pro
The Logitech G Pro Wireless is a great wireless gaming mouse that's very versatile for pretty much anything you want to do. It has very good performance, which can be customized to your movement preference inside its app. This mouse has an ambidextrous design so both left and right-handed people can use it. Its size and shape are nice and comfortable, which is suitable for almost every hand size and grips, other than small hands using the fingertip grip.
Best features:
Well-built
Ultra lightweight
Amazing wireless latency
Very customizable
Excellent performance
3. Logitech G703 Lightspeed Wireless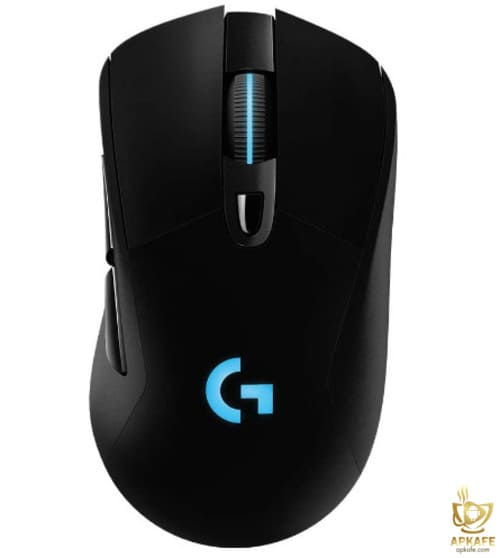 The G703 with lightspeed wireless technology delivers the ultimate in high-performance wireless gaming. With a 1 ms report rate and end-to-end optimized wireless connectivity, G703 offers users incredible responsiveness for competition grade performance. Moreover, the mouse uses a modest rechargeable battery, so you never worry about your battery life again. The mouse features a supreme design with rubber side grips, 6 programmable buttons that brings together comfort, durability, and performance for a customizable gaming experience.
Best features:
Advanced optical sensor
Ergonomically designed
Customizable performance
4. Logitech G305 Lightspeed Wireless Gaming Mouse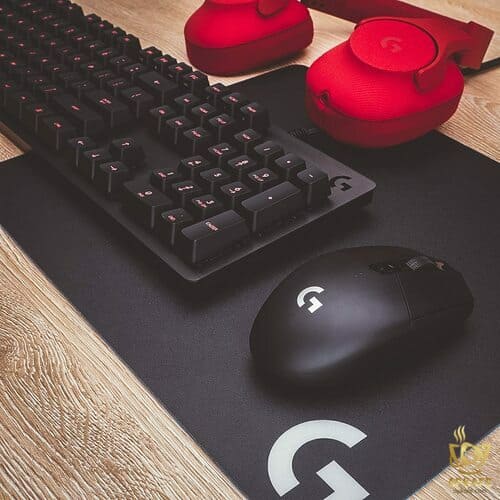 With Logitech G305, you will have your standard six buttons which can be programmed in the Logitech Gaming Software suite. For the size of the mouse, this is just about perfect for claw-gripped users and gamers making rapid mouse movements. Besides, the G305 has the next-gen Hero mouse sensor delivering up to 10x the power efficiency over other gaming mice with exceptional accuracy and responsiveness thanks to 400 IPS precision and up to 12000 DPI sensitivity.
Best features:
Affordable
Comfort fit
Hero gaming sensor
Ultra long battery life
5. Razer Mamba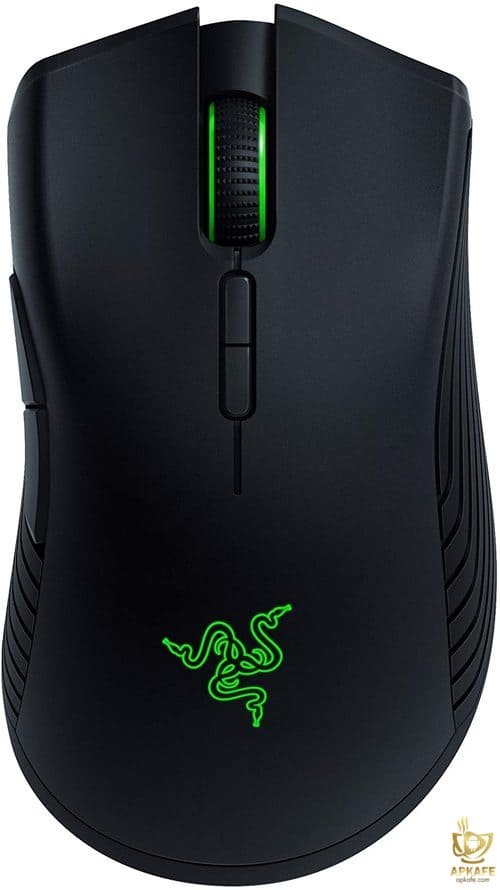 The Razer Mamba has high-Precision 16, 000 DPI Optical Sensor which offers on-the-fly sensitivity adjustment through dedicated DPI buttons (reprogrammable) for gaming. Alternatively, the improved ergonomic design with rubberized side grips will help you reduce fatigue over long use sessions. A 2.1m braided USB charging cable connects the dock to your PC, but you can also connect the cable directly to the micro-USB port at the front of the mouse itself and run in wired mode, wherein the Mamba will continue to charge – this means you never need to worry about having to take a break from gaming due to depleted battery. All of these things make it one of the best mouse for gaming on Mac.
Best features:
Long battery life
Comfortable in use
Industry-standard optical sensor
Lightweight
6. Corsair Harpoon RGB Wireless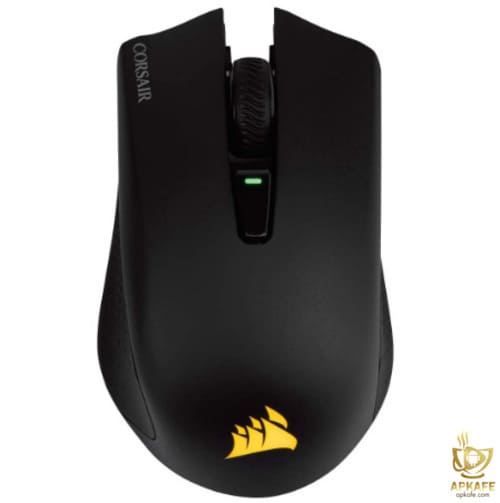 The Corsair Harpoon RGB Wireless features a seamless, minimalistic design making it a great choice for tossing into a laptop bag and bringing with you, as well as using with your gaming setup at home. The Harpoon RGB Wireless doesn't miss a beat whether you've have it wireless connected to a PC or hooked up through USB. Its 10,000 DPI optical sensor tracks even the slightest movement.
Best features:
Excellent performance
Long battery life
Comfort fit
7. HyperX Pulsefire Dart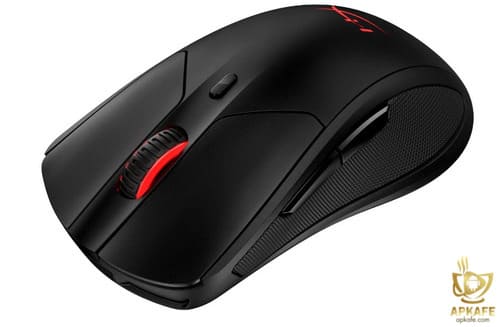 The HyperX Pulsefire Dart has a lot of gentle curves and a beefy, ergonomic hump that's comfortable for palm grippers. Also, it features the wireless Qi Charging compatibility that can lead the battery life up to 50 hours. Last but not least, the mouse will give users a good feel and a nice weight, as well as it is very responsive both in Wired and Wireless mode. However, the NGenuity Software is not a stand alone installer, so it doesn't run in your tray, it has to stay open in your task bar or you can't have any custom settings for the mouse. If you don't want to have an application open in your tray all the time, you have no customization at all.
Best features:
Solid construction
Lightweight
Plug-and-play, no fancy drivers needed
Not too flashy
Mostly well-designed
8. UtechSmart Venus Pro RGB Wireless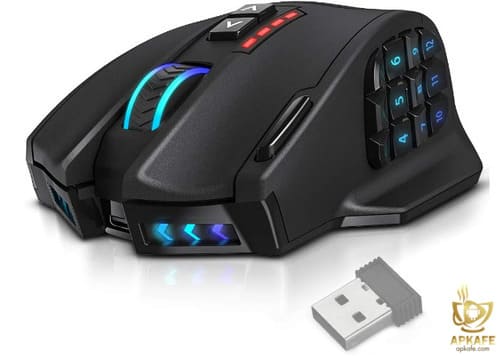 As introduced in many our articles, this UtechSmart Venus Pro mouse is specially designed for MMO games. So, if you want to experience MMO on your Mac, this is one of the best gaming mouse choice for you. For extending the battery life of wireless mode, the mouse has special auto sleeping mode and low power consumption mode, as well as large battery (1000mA) capacity which offers to recharge over 300 times and single 2 hours fully charge. The customizable mouse high precision optical sensor up to 16000 DPI with 5 DPI switchable stages and 1000 Hz polling rate that offers you an incomparable MMO and FPS gaming experience. The UtechSmart Venus Pro Wireless RGB MMO gaming mouse is flawlessly designed to alleviate wrist fatigue while being able to firmly hold the mouse in your hand.
Best features:
Ergonomic design
12 button mechanical thumb grid, ideal for MMORPG gaming
Long battery life
Affordable
Amazing RGB lighting and reliable buttons
9. Redragon M801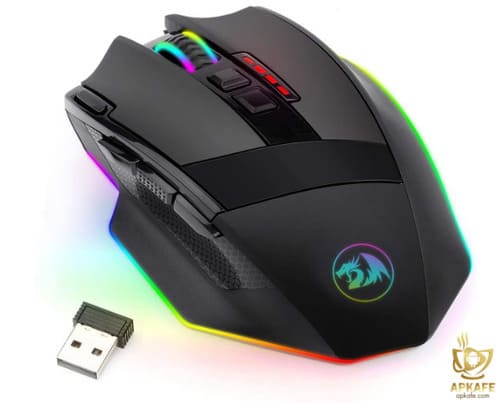 The M801 is a professional grade wired/wireless gaming mouse which features ultra-fast lag free wired or wireless connection. This rechargeable mouse has a battery life up to 35 hours up to 70 hours on a single charge. Also, with 16000 user adjustable DPI and 40G acceleration, the mouse delivers pinpoint accuracy and extreme responsiveness during PC/Mac Gaming or Computer editing. The design of the mouse itself is standard. If you look at all other mice from Redragon, you will notice there is a common factor in terms of ergonomics, which will give users a comfortable and precise experience.
Best features:
Comfort fit
Great sensors
Long battery life
Budget price
Functional for games
A decent gaming mouse is expected to offer certain features that sets them apart from the work-oriented counterparts, such as color customization capabilities, adjustable sensitivity settings, and so on. Each different name of best gaming mouse for Mac above has their own pros and cons, as well as capabilities. We have filtered them all to meet your needs most.Therefore, hopefully after this article, you can find one that not only is compatible to your Mac but also has advanced features that fit the games that you're playing.
Read more:

TOP 15 GAMING CHAIRS UNDER $150 TO BUY FOR EXTENDED LIFE

9 BEST GAMING KEYBOARDS FOR FPS 2020

THE BEST COLLECTION OF NOISE-CANCELLING HEADPHONES FOR STUDYING