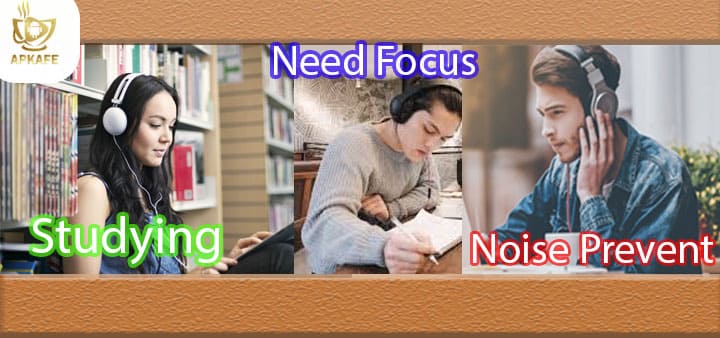 Thanks to the development of noise-cancelling headphones, we can now have the excellent hearing protection against the constant levels of noise. That essentially helps us focus not only on studying but also on listening to favorite music while we travel or commute without any interruption of the external sound. One more thing, we can absolutely preserve our ear health while using these headphones by turning down the volume level to a comfortable zone but still block loud noises of the surrounding environment. Alternatively, there are many types of noise-cancelling headphone models with different price ranges for you to choose from. If you feel satisfied with all these advantages, let's take a look at top 15 noise-canceling headphones for studying below!
Don't miss 9 BEST SILENT GAMING KEYBOARDS 2020
Top 5 headphones under $100
1. TaoTronics TT-BH085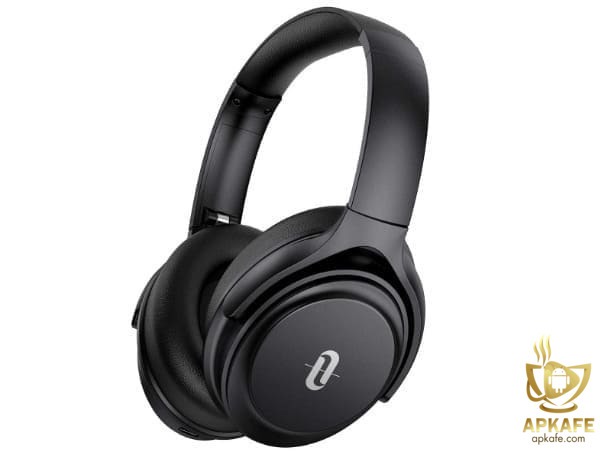 TaoTronics TT-BH085 Active Noise Cancelling (ANC) Bluetooth headphones are such a godgift for you when you're travelling, commuting or trying to concentrate in the school/office. TaoTronics Headphones have powerful Active Noise Cancelling function with which you can enjoy your music with minimal, or no distraction, when you turn on that function switch.
With the customizable comfort & ultra-lightweight design, you can adjust the headband to 90° rotatable. The soft protein memory foam ear pads with over ear cups completely cover your ears and reduce pressure on your ears, while the headphones itself only weights 7. 8oz(220g) for long-time wear.
Pros:
Bluetooth 5.0 technology provide an ultra-fast
Plug in for only 5 minutes with a USB-C connector and get 2 hours playback
Only 45 minutes charging time for an ultra-long playtime up to 40 hours
Cons:
Sound and noise-canceling ability is at average level
Can't connect Bluetooth to multiple devices at the same time
No EQ settings
Headband feels too snug
Rating on Amazon: 4.5* with 1003 ratings.
2. COWIN E7 Pro [Upgraded]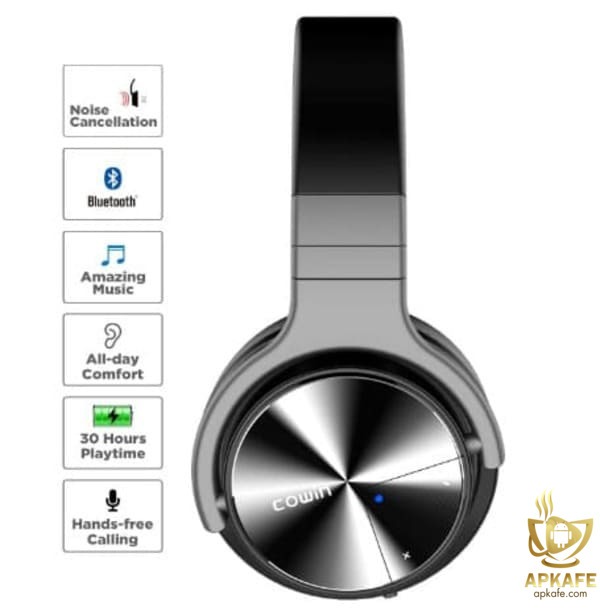 Next on the list of best noise cancelling headphones for studying is the COWIN E7. The noise cancelling headphones have satisfied hundreds of thousands of consumers with the great sound quality, deep powerful bass, comfortable protein ear pads, long playtime, and advanced active noise cancelling technology.
This E7 Pro headphones version is lighter than the original E7. Compared to other Active Noise Cancelling Headphones in the same segment, the Cowin E7 Pro feels heavy, however is sturdy at the same time. Besides, the earpads give the headphones a bulky look, which on the other hand are comfortable to wear, but not for longer duration, due to its leatherette material.
Pros:
Sound and noise reduction are good for the price rang
Many color choices
Cons:
Poor microphone
Cheap material
Rating on Amazon: 4.4* with 11.304 ratings
3. Soundcore Life Q20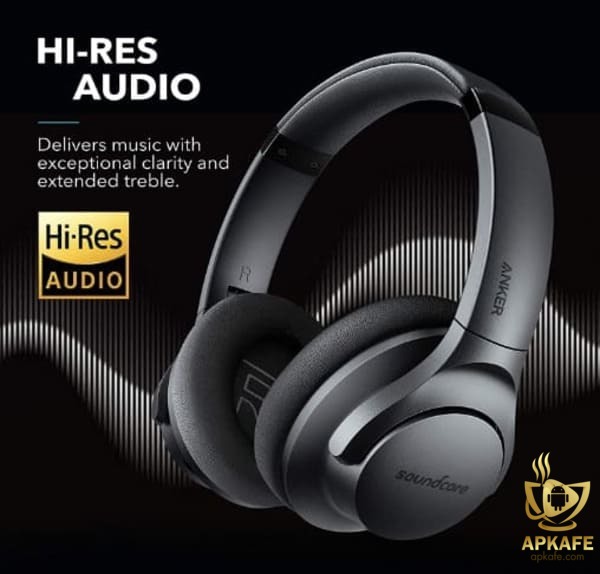 The Soundcore Life Q20 headphones have active noise cancellation technology, 30-40 hours of playback time and almost 50ft of connectivity, thanks to the powerful Bluetooth 5.0 connection. The Soundcore Life Q20 headphones are also lightweight and extremely comfortable to use.
Meanwhile, the active noise cancellation does a nice job of filtering out lower-range engine and background noise with the impressive battery life. You can also expect the comfy fit of these headsets when carrying it out.
Pros:
Good sound quality
40-hour playtime, 5-minute charging for 4 hours playback
Smooth ear cushions, good wearing feeling
Cons:
Noise reduction level is average
Rating on Amazon: 4.4* with 3.443 ratings.
4. LETSCOM Bluetooth Headphones IPX7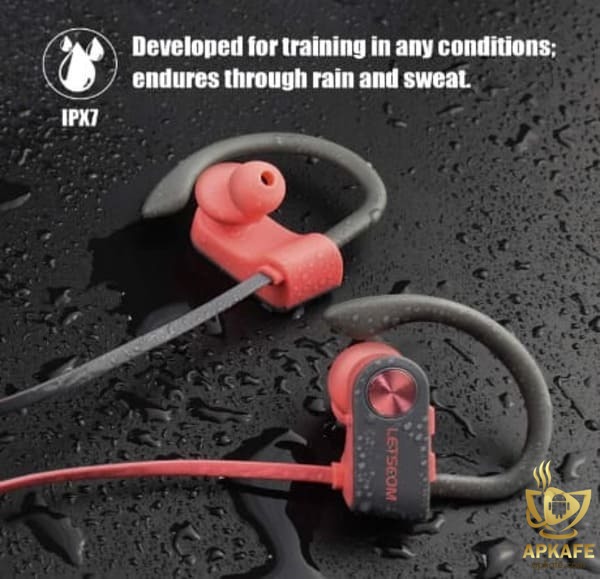 LETSCOM Bluetooth Headphones IPX7 are in-ear headphones with an ear-hook design. The general idea is to provide the kind of redundant holding forces necessary to keep the buds inside your ear during motion. That's why it's preferred by most people going to the gym. Also, they achieve the worn comfort experience for users.
Pros:
Cheap
IPX7 waterproof
Multiple color choices
Cons:
Bluetooth 4.1
Battery life depends on environment
2 hours charging
Rating on Amazon: 4.4* with 3.793 ratings
5. Otium Bluetooth Headphones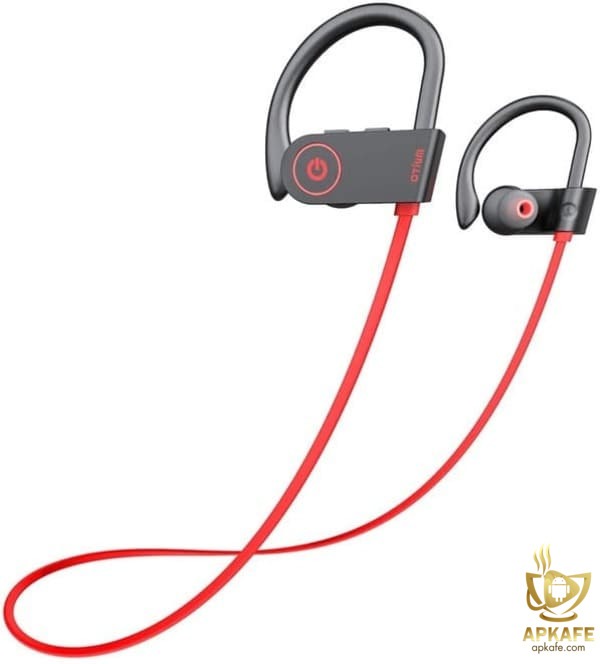 Otium is one of the few brands that have affordable price with a sleek and modern appearance but also withstand high intensity physical activity. The latest model is designed to be ergonomic enough to use in the gym, yet comfortable enough to take on a run. The volume is adequate and the sound is undistorted, which is suitable to listen to music with bass sound to keep your motivation high while working out.
Pros:
Cheap
Waterproof
Acceptable sound with the price range
Cons:
Some function button (play, pause, skip track) is too small and not handy
The size of your ear can drastically affect worn comfort
Rating on Amazon: 4.2* with 16.863 ratings
Top 5 headphones under $200
1. WH-XB900N Wireless Noise-Canceling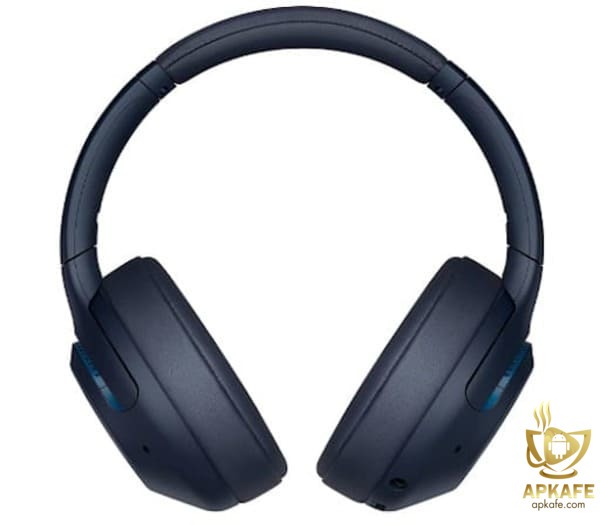 Sony WH-XB900N wireless noise-canceling headphones exist as a bridge between the company's Extra Bass series and the premium WH-1000XM3 cans. As a result, XB900N contains the best elements from both the worlds. It supports Extra Bass technology, which enhances the low-end frequencies to produce a deeper bass. Pair this up with industry-leading noise cancellation, and you've got the perfect hybrid for bass lovers. Moreover, thanks to the integrated microphone and Bluetooth connectivity, you can enjoy the convenience of hands-free calling. The new Touch Sensor controls help you pause, play, or skip tracks control volume at ease by activating your voice assistant and answering phone calls.
Pros:
Overpowering bass
Balanced mids and detailed highs
Impressive battery life (up to 30 hours)
Decent built-quality
Quick Attention mode is ingenious to use
Android/iOS apps offer greater control
Cons:
Earcups get warm during prolonged us
Bass-heavy sound style isn't for everyone
Rating on Amazon: 4.6* with 1.791 ratings
2. Bose SoundLink Around-ear Wireless II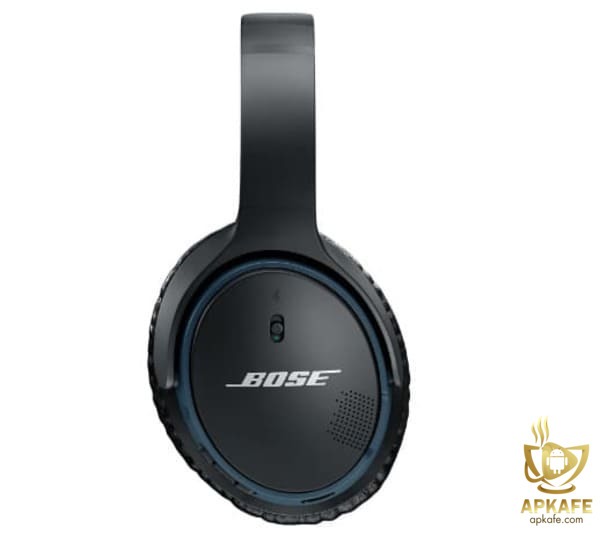 Bose is probably better known for its active noise-cancelling QuietComfort headphone range. Any regular commuter will likely encounter a pair or two in the course of the day. While the SoundLink Around Ear Wireless Headphones II don't have any active noise-cancelling, they still do a surprisingly good job of sealing out ambient sound through their 'circumaural' earcups. It meant I found them still usable in all but the loudest of environments and very commuter-friendly.
Unlike the QuietComfort range, the SoundLink IIs are also completely wireless and connect to your audio device over Bluetooth meaning you're less likely to get your headphones snagged on your fellow commuters while sandwiched into a busy train.
Pros:
Comfortable
Controlled throughout the frequency range
Latest Bluetooth technology for easy connectivity and seamless audio/video syncs
Good battery life
Cons:
Expensive
Poor material
Don't feature ANC
Rating on Amazon: 4.5* with 9.110 ratings.
3. Sennheiser HD 4.50BTNC
The Sennheiser HD 4.50 BTNCs are ideal noise-canceling headphones for the long-haul traveller, coming in significantly cheaper than competing models from Bose and Sony. Sennheiser's capable NoiseGuard tech and travel-minded design mean these wireless Bluetooth headphones are hard to find fault with.
The headset can be connected to two devices at the same time, with built-in conversation microphone on the headset. Moreover, the 4.50BTNC HD ear pads are quite thick, quite comfortable to hold, and the headphones are firmly attached to the ear, which can be used continuously for hours without ear scratches.
Pros:
Great noise cancelling
20-hour battery
Travel-friendly design
Surprisingly affordable
Cons:
NoiseGuard tricky to activate
Headband lacks padding
Ear-cups lack ventilation
Rating on Amazon: 4.1* with 5.061 ratings
4. COWIN E9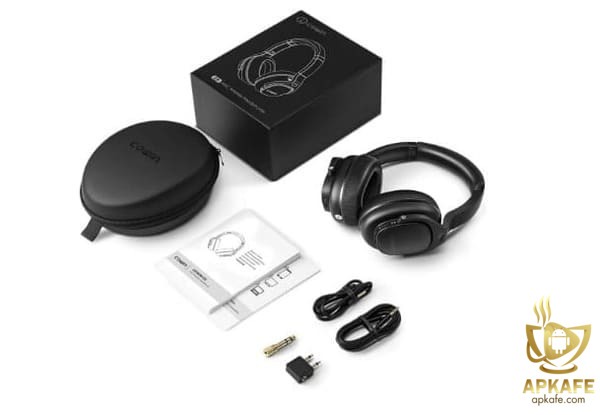 Improved Active Noise Cancelling (ANC) Technology, COWIN E9 with superior sound quality and AptX, aptX HD and AAC audio codecs will give you better work in significantly cancelling noise for travel, work and anywhere in between. It does best when quelling airplane cabin noise, city traffic or a busy office, to help you focus on what you want to hear. That's why this is a great choice for blocking noise during long trips on a plane or in places with city traffic.
The headsets also give you a deep, powerful, and immersive sound at any volume, making your overall listening experience just that much better. Moreover, the new model provides CVC HD calls, the business class communications even in windy or noisy environments.
Pros:
High-quality sound and clear voice
Long-listen comfort
Perfect-fit design
30 hours play time
Wireless with Bluetooth
Cons:
Audio leak at high volume
Headband felt a bit tough and sharp
Rating on Amazon: 4.2* with 411 ratings
5. WF-SP800N Truly Wireless Noise-Canceling
The Sony WF-SP800N focuses more on giving listeners a unique array of colours and styles to better express themselves aesthetically. This model uses a 6mm diameter dynamic driver. The internal layout circuit is designed so that the two housing sides are smaller in size and can fit into the ear without protruding too much.
In Sony's current True-Wireless lineup, the WF-H800 model is the smallest True-Wireless headset model as well as the smallest and lightest charging case. In addition, the housing also uses the three-point ergonomic design "Ergonomics Trihold Structure". The earphones continue with the earcups at 3 points with ruggedness and comfort for extended wear.
Pros:
Compact and stylish
Top-notch sound
Comfortable and secure fit
Wireless earbuds with soft cushioned arc supporter
Long battery life
Cons:
Expensive
No waterproofing or ANC
Top 5 high-end noise-canceling headphones over $200
1. Bose Noise Cancelling Wireless Bluetooth Headphones 700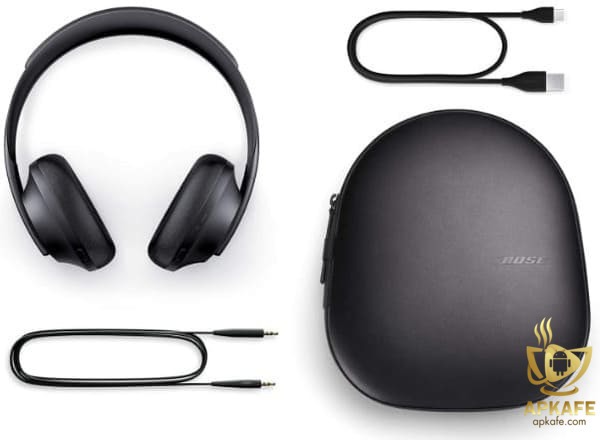 The Bose headphones 700 looks and feels much better than its predecessors. The new headband has a soft padded underside that keeps the headphones feeling light on your dome. The leatherlike cushions on the earcups are also soft but sturdy. This new model feels so light that you can wear them for hours at a time with ease.
Moreover, Bose Headphones 700 is an excellent option with powerful ANC. Speaking of noise-cancellation, Bose has really stepped up its game with customizable levels. Now, you can choose how much noise you want to let in at a level between 0 and 10.
Pros:
Outstanding noise cancellation
Better design than previous Bose models
Touch controls are easy to use
Super comfy
Impressive voice clarity in noisy places
Cons:
Treble can be harsh at times
No EQ adjustment in the app
More expensive than some of the competition
Bose AR isn't a compelling feature just yet
Rating on Amazon: 4.3* with 4.815 ratings.
2. Apple AirPods Pro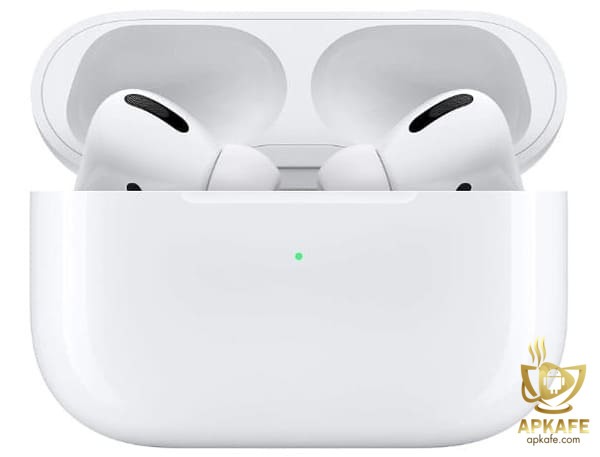 It's pretty easy to say that Apple's new AirPods Pro are a good product because they're not only the first Apple headphones to offer ANC but also Apple's first wireless model to feature a noise-isolating design with silicone ear tips that push into your ear canal. Besides, the long and short of it is the new design will fit more ears than the original AirPods.
Pros:
Good fit with three ear tip options
Better sound thanks to improved fit
Good active noise cancelling
The pressure-sensitive stem is great
Still comes with super portable charging case
Cons:
Expensive
Charges via lightning cable
The design might not be attractive to some people
Rating on Amazon: 4.5* with 13.894 ratings
3. Sony Noise Cancelling Headphones WH1000XM3
This Sony headphones is redesigned for increased comfort. There are a few other cosmetic changes. The exterior finish on the ear cups, where you'll find the touch controls, is smoother. And the carrying case is slightly different. It reserves a spot for the short USB-C cable as well as the included headphone cable, which means you can use this as a wired headphone, great for the plane's in-flight entertainment system. Also, it sounds great in wired mode.
Pros:
Great ANC
Good sound quality
Comfort
Portability
USB-C charge port
3.5mm aux port
Cons:
Rating on Amazon: 4.6* with 9.280 ratings
4. Beats Solo Pro Wireless Noise Cancelling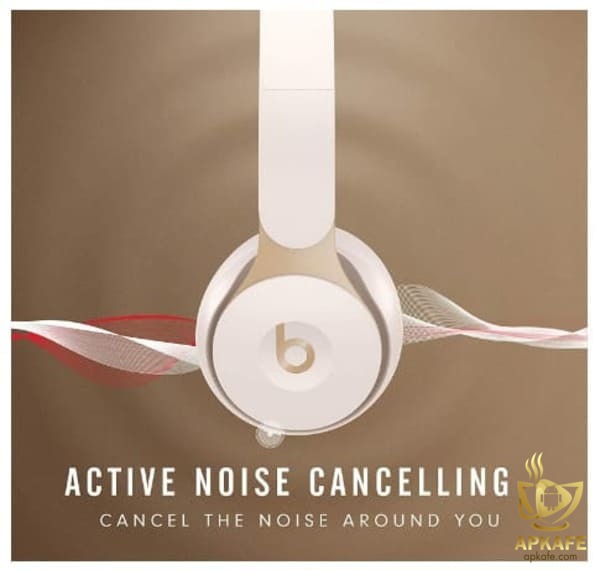 The Beats Solo Pro takes sound and design seriously among the best headphones out there. These are the company's first noise cancelling on-ears. The Beats Solo Pro noise cancelling headphones showcase a striking, mature appearance. The concealed hinges maintain a streamlined design, and the headband extension mechanism is nearly undetectable. Limited degrees of rotation are allowed in every direction. This design is meant to increase comfort by allowing the ear cups to rest along with the natural angle of your ears.
Pros:
Fast Fuel charging
Great ANC, especially for on-ears
Bluetooth 5.0, Class 1
H1 chip, hands-free Siri access
Cons:
Microphone quality
No 3.5mm input
Expensive
Rating on Amazon: 4.5* with 389 ratings.
5. Jabra Elite 85h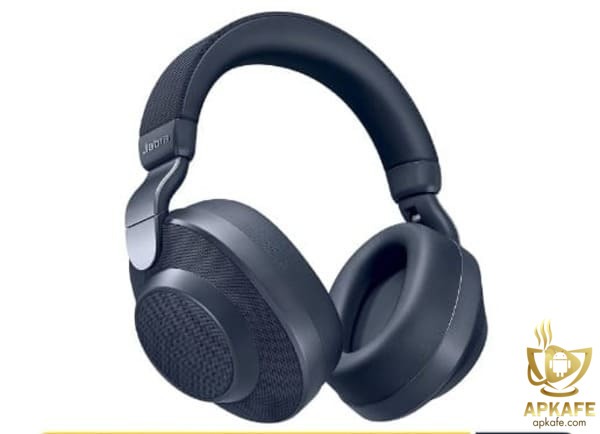 Jabra impressed us last year with a mix of quality and value on the Elite 65t. The Elite 85h is a well-built audio workhorse with amazing battery life and capable ANC, but the overall audio quality isn't as good as the Sony 1000XM3. And at $300, they're not undercutting the competition and making a value play. These are every bit a flagship set, right down to the price.
Pros:
Insane battery life
Custom EQ and ANC modes
Simple and reliable controls
Better design than some of the competition
Cons:
Cloth surfaces collect dust and debris
Solid audio but not outstanding
Not as good a value as the Elite 65t was
Rating on Amazon: 4.1* with 375 ratings.
Some music helps you focus better
Vivaldi's music
J.S. Bach's music
Mozart's music
Pachelbel's music
Schubert's music
Beethoven's music
Everyone of us has our own musical preferences, but you should take advantage of a scientific way to satisfy both passion and entertainment to bring efficiency for study and work. The music we mention above will help you reduce stress and increase memory capacity as well as gain better work efficiency. You can refer to and choose the right type of music for you!
Read More:

THE BEST GAMING MOUSE UNDER $50 FOR GAMERS
BEST LOGITECH GAMING KEYBOARDS