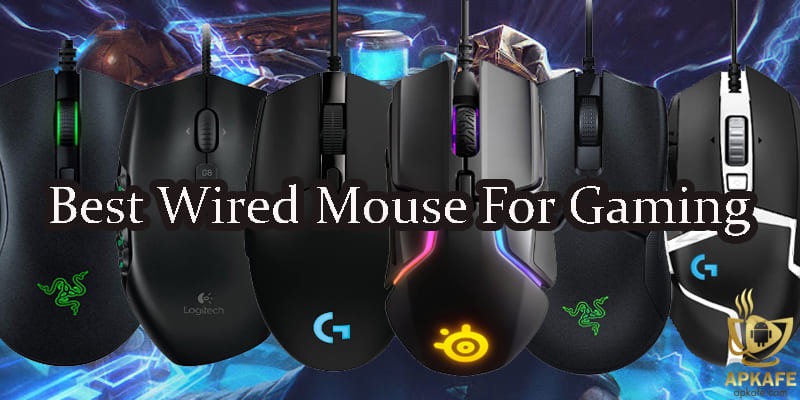 One thing to learn before start using gaming mouse on PC is the huge difference between the normal mouse and the specific mouse for gaming. Those gaming mouse are integrated with many features specific to the computer gaming experience, for example, there will be more efficient sensors, functional buttons, comfortable design to each type of game. So, to determine which type of gaming mouse is best for you, whether wired or wireless, you should also understand every detail of the mouse as well as the type of game the mouse support best. Today, we will list the 10 best wired gaming mice for you to refer to.
10 of Best Wired Gaming Mouse
1. Razer DeathAdder v2 Gaming Mouse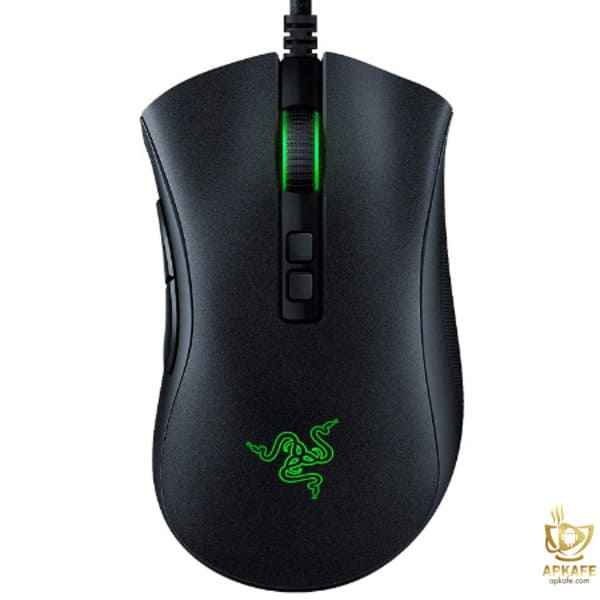 Sensor: Focus+ optical
DPI: 20,000
Buttons: 8
Weight: 82 g
Best bits:
Super comfortable
The buttons fit fingers well and allow fingers to rest in the grooves
Responsive
Chroma lighting looks gorgeous
Easy to use
Razer's DeathAdder V2 is one of the fabulous wired gaming mice with new sensor and timeless design for the best performance. The new Razer optical mouse switches uses light beam-based actuation, registering button presses at the speed of light for absolute control. Moreover, Razer Speedflex cables eliminate the need for mouse bungees, drastically reducing weight and drag for absolute control, so we will have the wireless-like experience. However, in order to use the Razer software, you have to go to their website and register, which includes giving them identifying information and giving them the right to take information from your computer and share it with others. That's a bit repulsive to some people.
2. Razer Viper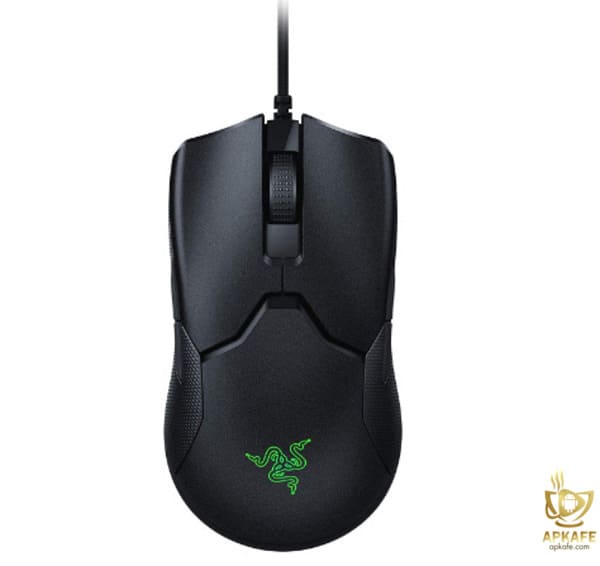 Sensor: 5G Optical
DPI: 16,000
Buttons: 8
Weight: 62 g
Best bits:
Very light
Optical switches
Outstanding performance
Easy to configure program. No fuss, just download Razer Synapse and set it up easily.
Four extra buttons apart from the norm
The Razer Viper Ultimate is the lightest, zero-compromise esports gaming mouse with amazing performance and low latency either when used wired or wirelessly. It has an ambidextrous design with two side buttons on each side, giving you plenty of programmable options. This mouse also comes with a unique charging station that also acts as a receiver range extender for better performance. Like other Razer models, this Vaper optical mouse switches uses light beam-based actuation registering button presses at the speed of light for absolute control. Its ambidextrous design is created for left and right-handed users with accessible, programmable buttons on both sides.
3. Razer Naga Trinity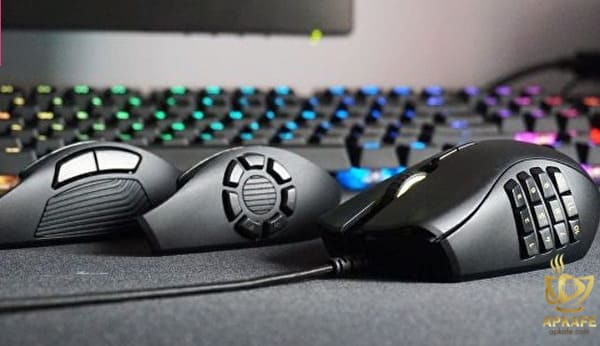 Sensor: 5G Optical
DPI: 16,000
Buttons: 19
Weight: 120 g
Best bits:
Great gaming design.
Multiple button-layouts, customizable.
Well-built design.
Super functional
First thing to mentioned about this best wired gaming mouse is the 5G optical sensor they threw into it. That is one of the fastest sensors on the market, and the Ormond switches are top-of-the-line. But even that's not the best part about this mouse. With its trio of interchangeable side plates, this is three mice in one, giving you the option of two, seven or twelve extra buttons to use how you see fit, from classic desktop tasks to having every last MOBA and MMO command right there at your fingertips. However, once again, it's all about the mouse's the software. Razer's terms and conditions basically let them track everything you do with the mouse. Moreover, the total price for the full package of Razer Naga Trinity is quite expensive and its quite big size might be an cons, too.
4. Logitech G502 Hero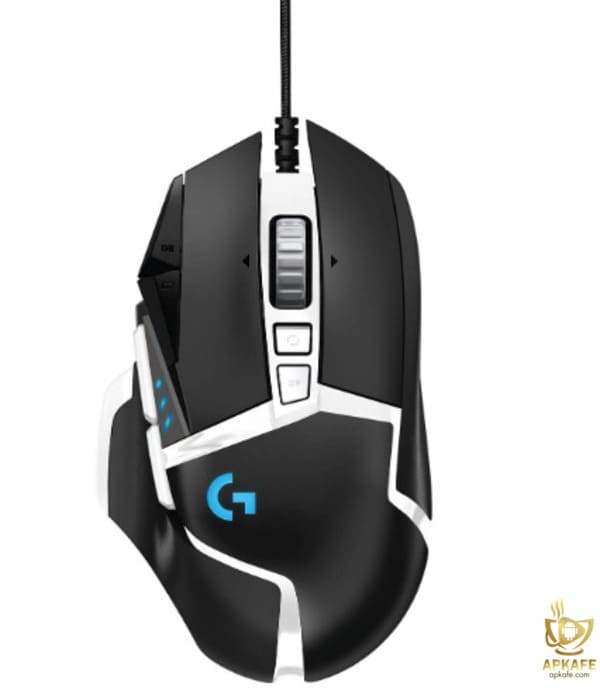 Sensor: HERO mouse optical
DPI: 16,000
Buttons: 11
Weight: 121g unweighted (139g fully loaded)
Best bits:
Incredibly comfortable
New HERO gaming mouse sensor
Buttons now rated for 50 million clicks
Adjustable weights
The Logitech G502 Hero is a great wired gaming mouse that feels well-made and has a premium look. It has a ton of programmable buttons, low click latency, and a wide customizable CPI range. The greatest thing about it is properly its next generation HERO mouse optical sensor which delivers precision tracking up to 16 000 DPI with zero smoothing, filtering or acceleration. Though it's rather heavy, it comes with five removable weights to allow you to customize the weight to suit your preference. Besides, the Logitech G502 Hero features the 1,000 Hz polling rate and 1ms response time as expected from a proper gaming mouse Unfortunately, it's a rather large mouse, and people with small hands will likely have a hard time getting a comfortable grip or reaching all the buttons. If you're looking for a new wired gaming mouse, or maybe your first one? The G502 Hero is a top-tier option. Time hasn't dampened its appeal one bit.
5. Logitech G600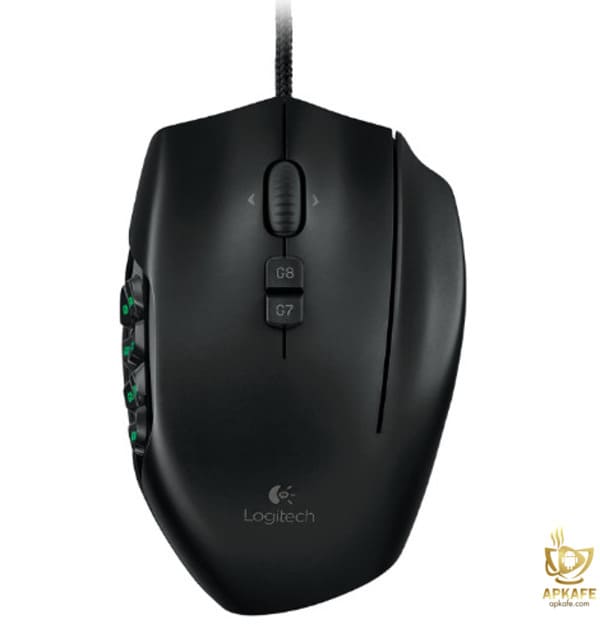 DPI: Adjustable (between 200 and 8,200)
Buttons: 20
Weight: 133g
Best bits:
Large array of convenient buttons.
Comfortable, weighty design
Driver software makes it easy to customize the mouse for individual games.
The Logitech G600 has a unique MMO gaming design. The performance of this mouse is excellent and customizable, and it's very well-built. The mouse has a 12-button side panel, but it also features a third button on top of the mouse, which triggers a new set of commands for as long as you press that specific button. Besides, the sculpted shape and tuned buttons also reduce click fatigue during marathon multiplayer sessions,so you can experience the most comfortable feeling. However, this widens the body of the mouse quite a bit, making it unsuitable for smaller hands and not recommended for fingertip grip. Another downside of Logitech G600 MMO is that it's pretty heavy and there's no way to optimize its weight.
6. Logitech G203 Prodigy RGB Wired Gaming Mouse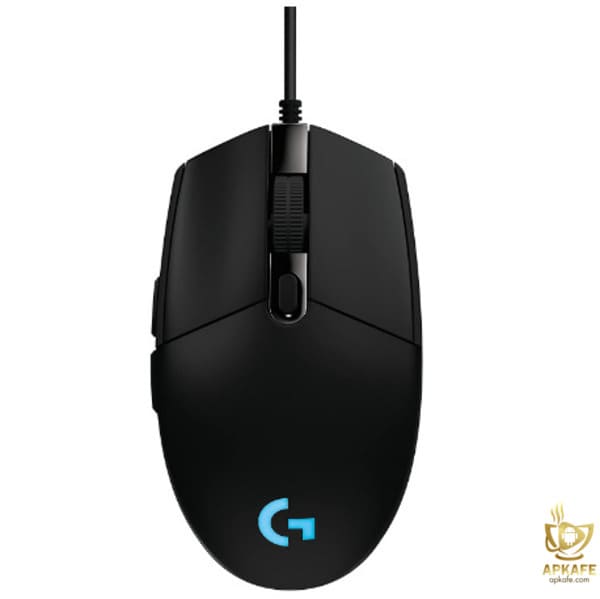 Sensor: Cutting edge
DPI: 200 – 8,000
Buttons: 6
Weight: 85g
Best bits:
Advanced sensor
Smooth design and texture great for claw holders
Greate RGB Lighting
Customize buttons
Next on the list of best wired gaming mouse for you is Logitech Prodigy G203. Aside from its RGB lighting, the Logitech Prodigy G203 looks more like a mouse for office use than gaming due to its plain shape. The mouse is simple to use, just plug and play. However, if you install the free Logitech Gaming Software app, you'll be able to access the mouse's settings and update its firmware. The Prodigy Series Logitech G mouse is created for advanced gaming grade performance up-to 8 times faster response than standard mice, so every mouse click and move is near instantaneous from hand to screen. Moreover, its cutting-edge 8000 DPI sensor gives you incredible accuracy, tracking speed, consistency and control no matter your style of game-play.
7. BenQ ZOWIE S2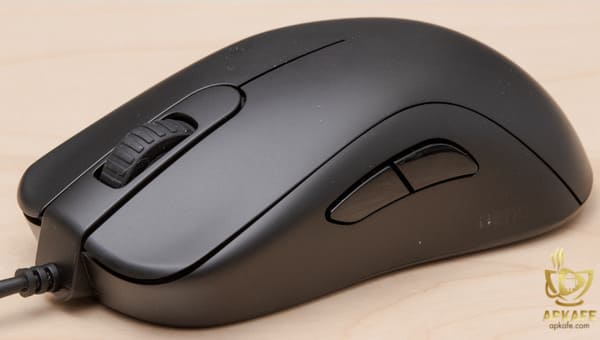 Sensor: 3360 Optical
DPI: 400/800/1600/3200
Buttons: Huano Switches
Weight: 82 g
Best bits:
Well-built design
Lightweight
Excellent performance
Comfortable ambidextrous design
The BenQ Zowie S2 is a medium-sized ambidextrous gaming mouse with side buttons on the left side only. It comes equipped with one of Pixart's top optical sensors, and Zowie's usual no-frills approach when it comes to software and lighting. The Huano switches on Zowie S2 provide a pleasant and crispy click with no sideways travel. Inside of the Zowie S2, you're gonna find the 3360 sensor. That's a flawless sensor and Zowie have implemented it well, which means that it's gonna register everything that you do on the pad with perfect precision without adding any smoothing or acceleration. However, unlike many gaming mice, it doesn't have any RGB anywhere. It has two side buttons that have a glossy finish.
8. SteelSeries Rival 600 Gaming Mouse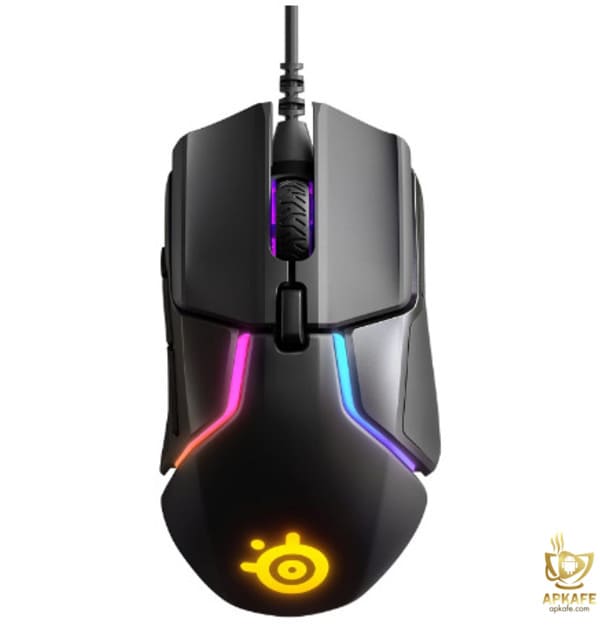 Sensor: 350 ips optical
CPI: 12,000
Buttons: 7
Weight: 96 – 126 g
Best bits:
Beautiful design
Accurate sensor
Pretty illumination
Tunable weights
With an easy-to-grip design on the outside and a Pixart TrueMove 3 optical sensor on the inside, the Rival 600 allows for a wide range of movements and tracks actions in-game accurately. The SteelSeries Rival 600 comes with SteelSeries Engine 3 software, which presents a clean, navigable interface that lets you reprogram any of the mouse's buttons and make the peripheral light up in a variety of attractive patterns. You can also adjust the DPI, program macros, link profiles with games and so forth. One more thing, the most innovative feature is the adjustable weights. Each side of the Rival 600 is magnetized, and you can detach them by simply flipping the mouse over and pulling gently. Nevertheless, the cost of this mouse is quite high, so many people need to consider to afford it.
9. Glorious Model O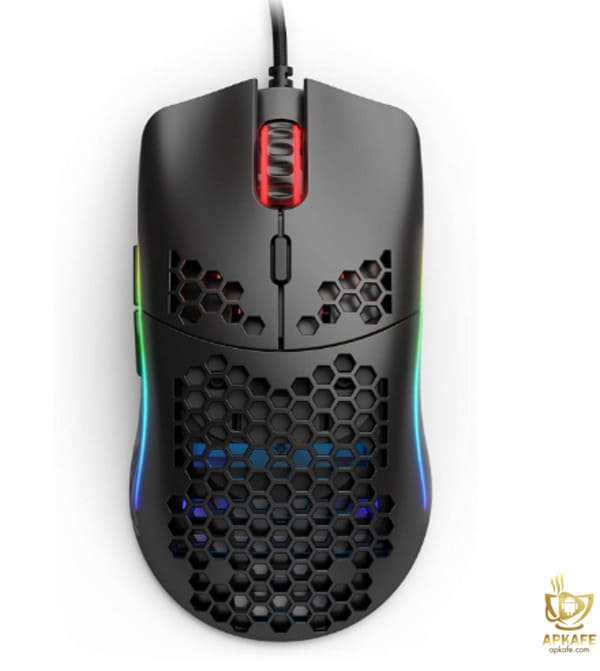 Sensor: Pixart® PMW-3360
DPI: 12,000
Buttons: 6
Weight: 58 – 68 g
Best bits:
Perfect shape and weight
Outstanding performance.
Low click latency
This Model O mouse has high quality material manufactured by Glorious PC Gaming Race. It will surely meet the expectations of gamers but also to computer enthusiasts seeking above all a qualitative product with mice Glorious PC Gaming Race model of wired gaming-mouse. The mouse is excellent for ultra-light gaming. While it's very lightweight, unfortunately it can't be customized to lower the weight. It has good click latency, and polling rate make it a good choice for any type of game as well. About its design, the Glorious Model O has a simple style with customizable RGB lighting along each side, on the scroll wheel, and inside the mouse itself, which shines through its honeycomb pattern holes. Last but not least, the ergonomics are amazing. It's an ambidextrous mouse, though the buttons are on the left-hand side.
10. Cooler Master MM710
Sensor: PixArt PMW 3389
DPI: 16,000
Buttons: 6
Weight: 53g
Best bits:
Very lightweight
Software allows for a ton of customization
Excellent performance
The Cooler Master's MM710 might be one of the lightest wired gaming mouse in the market due to its lightweight honeycomb shell. It's a standard six-button, right-handed setup: two main clickers, a scroll wheel, and a tracking-resolution-switching button on top, plus two macro buttons on the left edge. Coming along with that, the innovative ultra weave cable significantly reduces weight and cable pull while swiping. Regardless of how you feel about the shape and size, though, the MM710 is undeniably a high-performing mouse. It makes use of a PixArt PMW 3389 sensor, able to keep track of my every twitch at any tracking resolution within its range, up to 16,000dpi. It also supports an industry-standard 1,000Hz polling rate. The click panels sport Omron switches, which are rated for up to 20 million clicks, so it's also ostensibly very durable.
So, if you want to use the traditional wired gaming mouse for playing computer games instead of wireless/bluetooth gaming mouse, those options available in this article with different price ranges, as well as features can be helpful to you. Wish you quickly find the one suitable for your need. Thank you!