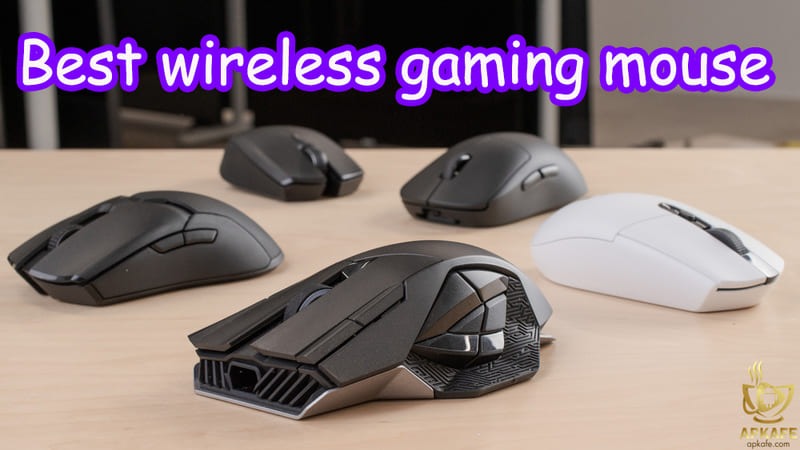 Each type of gaming mouse, whether wired or wireless, is designed with unique and outstanding features. If you're not a fan of wired gaming mouse because of their bulky cables, then check out the article below on the best 10 names of bluetooth/wireless gaming mouse for gamers.
Top 10 wireless gaming mouse
| | | | | | |
| --- | --- | --- | --- | --- | --- |
| Mice | DPI/CPI | Sensor | RGB | Programmable Buttons | Rating |
| Razer Viper Ultimate | 20000 | Focus+ 20k DPI Optical | ✔️ | 8 | 4.5 |
| Razer Basilisk Ultimate | 20000 | Focus+ 20k DPI Optical | ✔️ | 11 | 4.3 |
| Logitech G903 | 16000 | HERO 16K | ✔️ | 11 | 4.2 |
| Logitech G603 | 12000 | HERO 12k | ✔️ | 6 | 4 |
| Logitech G305 | 12000 | HERO 12k | ✔️ | 6 | 4.6 |
| SteelSeries Rival 650 | 12000 | Truemove3+ Dual Optical | ✔️ | 7 | 4.1 |
| Corsair Harpoon RGB Wireless | 10000 | Pixart PMW 3327 | ✔️ | 6 | 4.3 |
| HyperX Pulsefire Dart | 16000 | Pixart PMW 3389 | ✔️ | 6 | 4.4 |
| UtechSmart VENUS Pro | 16000 | Pixart PMW 3335 | ✔️ | 16 | 4.6 |
| Redragon M801 | 16000 | Laser | ✔️ | 9 | 4.3 |
Don't miss: 10 BEST WIRED MOUSE FOR GAMING
1. Razer Viper Ultimate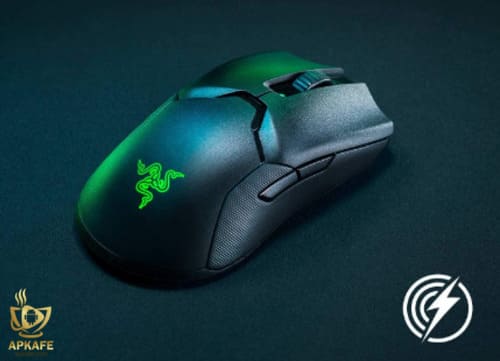 Sensor: Focus+ optical
DPI: 20,000
Buttons: 8
Weight: 74 g
Best bits:
Impressive performance
Easy to configure program. No need for Synapse software
Minimal RGB
The ultralight form factor
Let's meet the first wireless gaming mouse in the list which is powered by an ultra-fast wireless technology engineered for pro-grade performance. The Razer Viper Ultimate features 20, 000 DPI resolution for extremely precise tracking, optical mouse switches that actuate at the speed of light, and up to 70 continuous hours of play. The mouse is supposed to be 25% quicker than competing wireless mice thanks to its HyperSpeed wireless technology that brings together extreme low-latency and interference reduction for true wireless freedom. Moreover, the ambidextrous design specifically for left and right-handed users with accessible, programmable buttons on both sides can give users the most comfortable feeling to use it.
2. Razer Basilisk Ultimate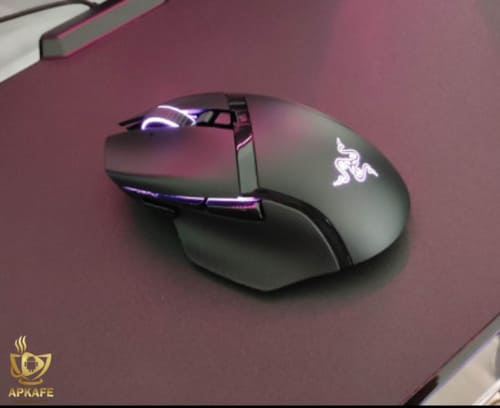 Sensor: Focus+ optical
DPI: 20,000
Buttons: 11
Weight: 107 g
Best bits:
Amazing battery life
RBG lighting is absolutely beautiful
Customizable Scroll Wheel Resistance
Grips very well, feels good in hand
The Razer Basilisk Ultimate has a comfortable and ergonomic right-handed design, with a thumb rest on the left-hand side, making it comfortable to use. It has several extra buttons, all of which are programmable, which can help you quickly navigate through your applications or documents. About its performance. That is so exceptional! It has a wide CPI range which can be customized by increments of 50, allowing you to fine-tune it quite precisely. Its CPI error was within good ranges during both slow and fast movements, and averaged out to be very low. The polling rate can be customized to 125, 500, or 1000Hz. Overall, the sensor of this mouse is remarkable. With a high-speed transmission, extremely low latency, and seamless frequency switching in the noisiest environments, you won't even realize that you're gaming with a wireless mouse.
3. Logitech G903 LIGHTSPEED Wireless Gaming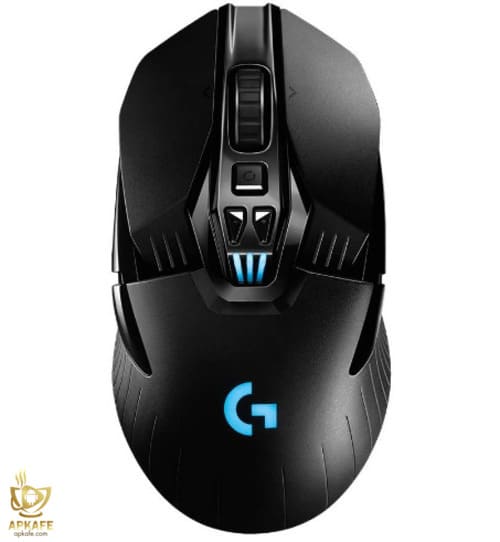 Sensor: HERO 16K
DPI: 100 – 16,000
Buttons: 11
Weight: 110 g
Best bits:
Intelligent RGB Lighting
Solid build quality
Long battery life
Unique wireless charging technology
The Logitech G903 features the revolutionary HERO 16K sensor. It's an epic loadout with improved tracking, drastically improved battery life and lightspeed wireless. Alternatively, thanks to HERO 16K sensor efficiency, G903's rechargeable battery now lasts for up to 140 hours of gameplay with RGB lights on and 180 hours with no lighting. Aside from the battery, The DPI buttons are useful for switching from desktop to gaming sensitivities. The software also lets you program the buttons to have different functions depending on what software you're using. The only drawback to this mouse is the price tag. If you can afford it, you won't be disappointed.
4. Logitech G603 LIGHTSPEED Wireless Gaming Mouse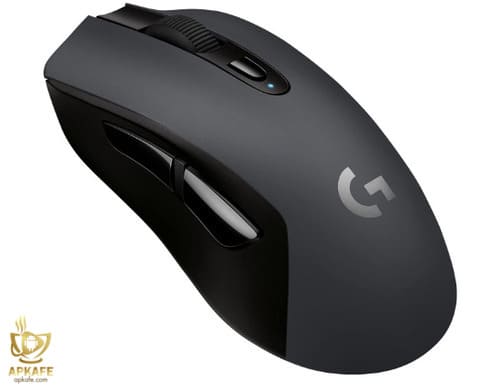 Sensor: HERO optical
DPI: 200-12,000
Buttons: 6
Weight: 88.9 g (mouse only)
Best bits:
Excellent performance
Built for comfort
Software is decent and highly configurable
G603 is a next-generation gaming mouse for a wireless world. It features the new HERO sensor for unrivaled performance with up to 10x the battery efficiency compared to prior generations. It also includes LIGHTSPEED technology which delivers unrivaled wireless performance surpassing wired gaming mice. Also covered here are the 16-bit communications over Lightspeed wireless, which has a 1ms report rate in HI mode, or 8ms in LO mode. Keep in mind, there is also the Bluetooth option to work with multiple devices with the press of a button. One more interesting thing about this bluetooth gaming mouse is the G603 uses AAA batteries that offers good battery life, and depending on which batteries you use, it can be lighter or heavier. The good thing is that you don't have to use 2 batteries, so it makes the mouse lighter
5. Logitech G305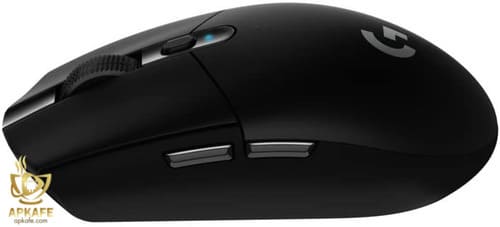 Sensor: HERO
DPI: 12,000
Buttons: 6
Weight: 99 g
Best bits:
Comfortable, sleek design
Great wireless features
Easy to use
Lightweight
Another great wireless gaming mouse from Logitech is the G395. This type of mouse features the next-gen Hero mouse sensor that delivers up to 10x the power efficiency over other gaming mice with exceptional accuracy and responsiveness thanks to 400 IPS precision and up to 12000 DPI sensitivity. Moreover, with ultra-fast Lightspeed Wireless technology, you can easily own a lag-free gaming experience. The G305 wireless gaming mouse delivers incredible responsiveness and reliability with a super-fast 1ms report rate for competition-level performance
Ultra-Long Battery Life : The G305 wireless Logitech mouse boasts an incredible 250 hours of continuous gameplay on a single AA battery so you can play at peak performance without worrying about running out of power.
6. SteelSeries Rival 650 Quantum Wireless Gaming Mouse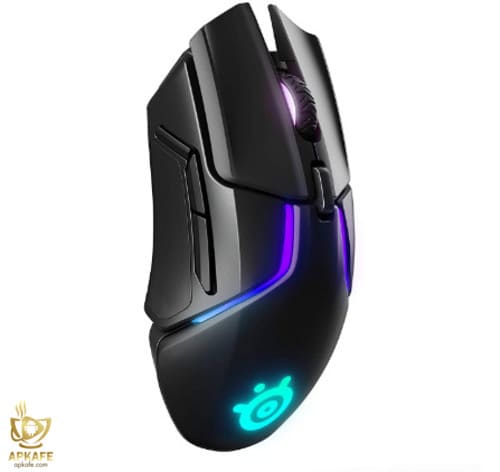 Sensor: Truemove3+ dual optical
DPI: 12,000
Buttons: 7
Weight: 121 g
Best bits:
Responsive with every movement and click
High build quality
Easy setup
Excellent sensor
Comfortable shape for a variety of grip styles
The Rival 650 Wireless delivers TrueMove3 optical sensor that will let users experience incredibly accurate crosshair placement for all movements. No acceleration, no tracking errors, and no lag. Moreover, it comes with exceptional charging speed. A single 15-minute charge offers 10+ hours of gaming time, so you never again have to charge in the middle of your game. Even though two RGB LED light channels run across the palm rest are functionally, they make the SteelSeries Rival 650 more elegant and outstanding. Powerful 32-bit ARM processor allows you to save CPI settings, button remappings and lighting effects on-board for software free use at LAN events and tournaments. The only issue here is DPI. It is tracked separately in wireless and wired modes, for whatever reason. When we plug the mouse in, it immediately changes my DPI, which can have disastrous results mid-match.
7. Corsair Harpoon RGB Wireless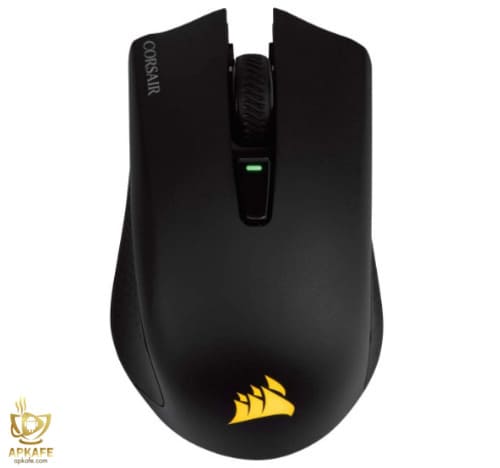 Sensor: Optical
DPI: 10,000
Buttons: 7
Weight: 103 g
Best bits:
Can be wired, wireless
Lightweight
Sleek design with nice glide
Comfortable for long use
The Corsair HARPOON RGB Wireless is a compact gaming mouse with a fairly straight-forward black design. There's RGB lighting on the logo on the back, as well as on the CPI switch button. The mouse lets you choose how to play, with the ability to easily connect to your PC via hyper fast, sub 1ms Slipstream Corsair wireless technology, Bluetooth or USB wired connection. Whether you play on a desktop, laptop, or beyond, the RGB wireless' comfortable contoured shape and up to 60 hours of battery life ensure you have the grip to make the crucial shots when it counts and the durability to outlast the fiercest resistance. With Corsair iCUE software, you can customize sensitivity and DPI settings, monitor battery life and synchronize harpoon RGB wireless' dynamic lighting across all your icue compatible Corsair Devices.
8. HyperX Pulsefire Dart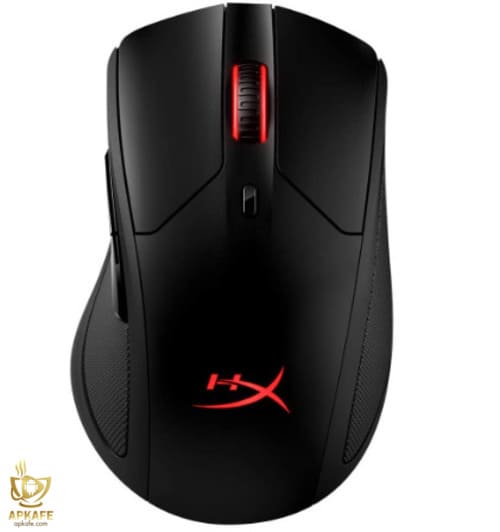 Sensor: Premium Pixart 3389
DPI: 16,000
Buttons: 6
Weight: 112 g
Best bits:
Long lasting battery life
Advanced customization with HyperX NGENUITY Software
Comfortable for long use
Easy-to-use software
HyperX Pulsefire Dart is a great gaming wireless mouse that looks and feels like a professional mouse. The LEDs are very bright and have 3 different patterns (Cycles through colors aka breathing, 1 color mode or no lights). Mouse wheel and logo are very well lit, too. With a reliable 2.4GHz RF connection, the mouse make you wonder why you waited so long to cut the cord. A wireless adapter is included to extend the range for desktop PC setups. It is Qi Certified for wireless charging and can last up to 50 hours on a single charge. With a Pixart 3389 sensor and a split-button design featuring reliable Omron switches, you'll have all the accuracy you need to crush the competition. The ergonomically-shaped and features padded leatherette side grips will keep you comfortable during those long nights of gaming.
9. UtechSmart Venus Pro RGB Wireless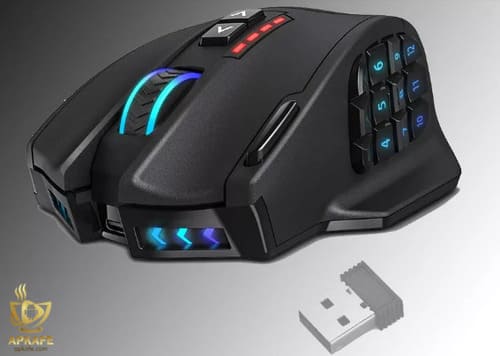 Sensor: PixArt PMW3335
DPI: 16,000
Buttons: 16
Weight: 112 g
Best bits:
Endurable battery lifetime
Ergonomic design ensures your comfortable
Amazing RGB lighting and reliable buttons
The UtechSmart Venus is a wireless gaming mouse with a 1,000-mAh battery and a runtime of about 70 hours between charges. It's equipped with a PixArt PMW3335 optical sensor with a 16,000 DPI resolution. However, if you're really aiming to use this mouse for MMOs, it's probably overkill. The resolution is fully adjustable all the way down to 100 DPI, and can be switched on the fly with buttons on the top of the mouse. The mouse's feel can also be tweaked via a set of removable weights so you can dial in the exact amount of heft and momentum that suits your style. Also, the UtechSmart Venus Pro Wireless RGB MMO gaming mouse is flawlessly designed to alleviate wrist fatigue while being able to firmly hold the mouse in your hand.
10. Redragon M801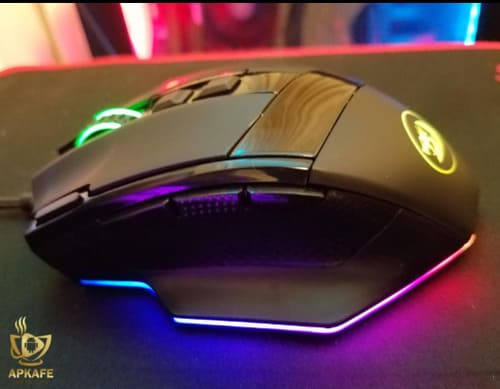 Sensor: 30G Avago
DPI: 1000/2000/4000/8000/16000
Buttons: 9
Weight: 119 g
Best bits:
Solid build quality
Very comfortable
Amazing RGB
Budget price for all good features
Finally, there comes a wireless gaming mouse that's rechargeable, RGB, also with a budget price. Coming from the Redragon Griffin mouse, this Redragon M801 is a huge improvement in the ergonomics but still has much to desire. No complaints on the DPI adjustment and scrolling. It is so great! The Redragon also offers a ultra-fast lag free wired or wireless connection. In addition, the M801P-RGB featuring Macro Recordings, 8 different RGB lighting schemes, 9 programmable buttons, 5 different user profiles and Macro Recording. The gaming mouse offers smooth and precise movements due its high precision sensor. This makes the mouse perfect for long lasting gaming sessions or intensive editing work providing maximum comfort and support.
Before we close up the article, there is a small note that you should know when choosing the best wireless gaming mouse to play games on computer. You need to pay attention to the amount of time the mouse can last to avoid running out of battery in the middle. And this will also become a factor to help you choose the most suitable bluetooth gaming mouse of having both a long battery life and fast charging when needed.
Read more:

TOP 15 GAMING CHAIRS UNDER $150 TO BUY FOR EXTENDED LIFE
11 NAMES OF BEST GAMING MOUSE UNDER $100
THE BEST GAMING MOUSE UNDER $50 FOR GAMERS