Cookie Run: Kingdom – a series of online mobile adventure RPG games by Devsisters Corporation, has made a big hit among the game community (more than 100 million downloads) as a great food-fighting battle on January 21, 2021.
The game includes sophisticated scenes and cute graphics about the stories of the kingdom and characters made of food. Currently, Cookie Run: Kingdom has 6 main modes, Trophy Race, Breakout, The Island of Memories, Guild Run and others will come gradually or in the events. You have to try to reach a new rank to get rewards, such as crystals or chests, to unlock new cookies, pets, or treasures in Gacha.
On May 27, 2021, the new updated version, Cookie Run: Kingdom – Kingdom Builder & Battle RPG is already available on iOS and Android.
Let's check what's new about this brand-new release!
The gameplay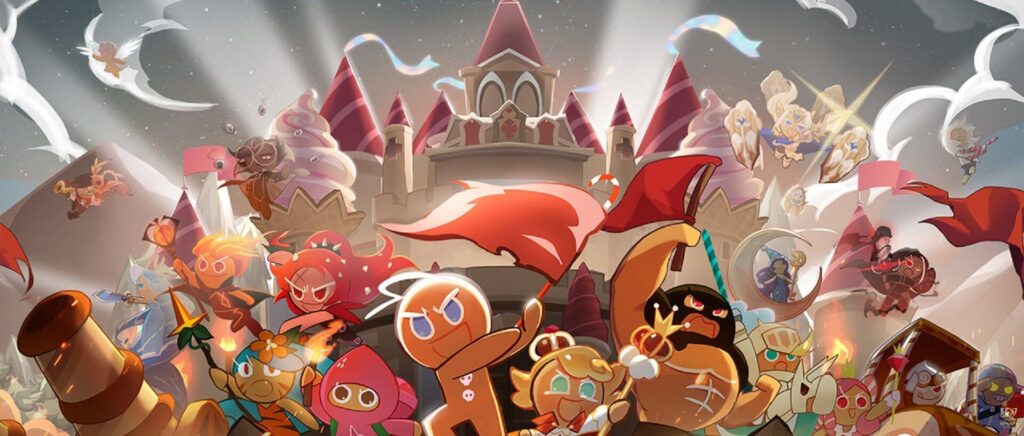 In this Cookie Run: Kingdom version, you are still playing the main character GingerBrave, who builds and customizes your own perfect kingdom while fighting against the Monster Cake to restore the world. As the game escalates, players will encounter different stories, animations, and characters.
Though the game features usual turn-based gameplay, the design of the characters has made it far more fun than similar ones, making people feel that the gingerbread people are full of life and vitality.
In addition to normal battles, the game also occasionally lets people do a little parkour, reminiscent of the old Gingerbread Man parkour games. Meanwhile, there is also a simulated management game where players can build a home for the gingerbread man and have more interaction with other characters. In general, this time the gingerbread man has an extremely new performance in terms of audio and visual effects, as well as fresh gameplay.
Best bits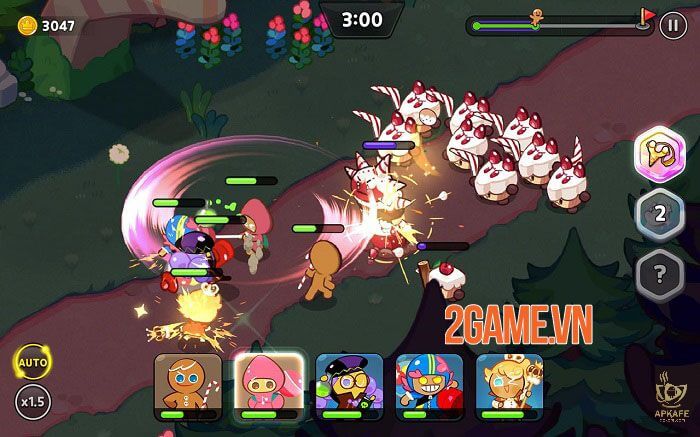 Build and design your own Kingdom with loads of new animations
Join in new Guild Battles to beat devils and protect your regions
Receive attractive daily rewards
Singleplayer and Multiplayer
Collect new Cookie friends to make a team to fight against others in PVP RPG combat
Unblock new Cookie characters and Cookie toppings to enhance your special powers.
Offer more than 200 story levels
How to download Cookie Run: Kingdom APK

Since it is a free-to-play title with in-app purchases, users are able to download Cookie Run: Kingdom APK for free from the AppStore (iOS 13+) and Google Play (Android 5.0+).
Access the link above the article to download the new Cookie Run: Kingdom update.
Click Install and wait for the process.
Once the download completes, sign up for an account and explore the game.