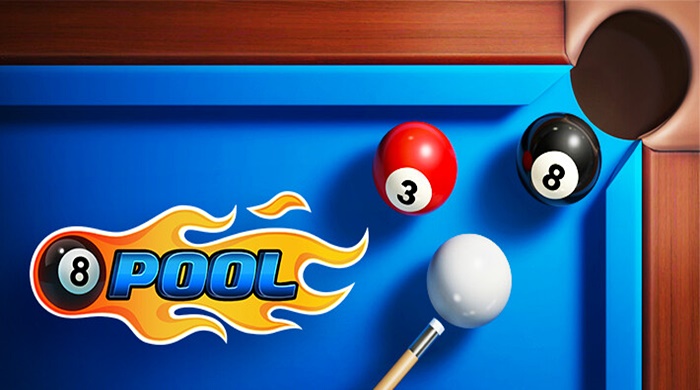 8 Ball Pool is an addictive billiards app on iOS, Android, and web browsers. Developed by Miniclip, this billiards game lets you play with friends from Facebook or join random matches.
About 8 Ball Pool
8 Ball Pool is a billiards game developed by Miniclip – a famous game developer in Switzerland, the 7th largest technology corporation in the world, specializing in simulation sports game genres. When you enter the game, you can play 1v1 mode, you can also participate in tournament mode.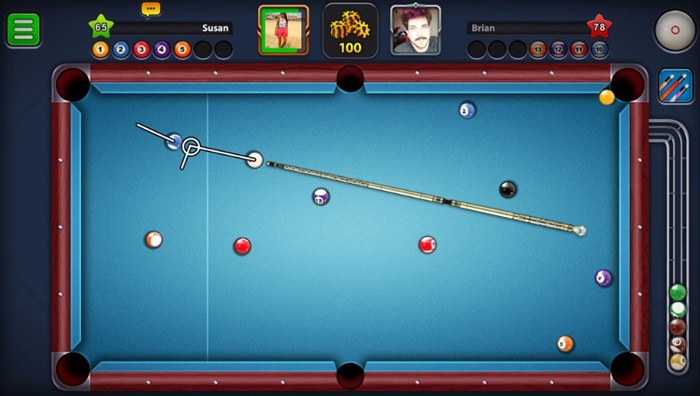 The interface is user-friendly, not fussy or too detailed, so it can make you like a professional player. The simulated shooting angles are almost realistic compared to reality. The sound is still monotonous because there is no background music but only the sound of marbles colliding.
The gameplay
8 Ball Pool features the gameplay according to international billiard rules, your task is to hit the white ball and put other colored balls into the hole. If you put at least 1 ball into the hole, you will be entitled to play 1 turn, otherwise it will be your opponent's turn.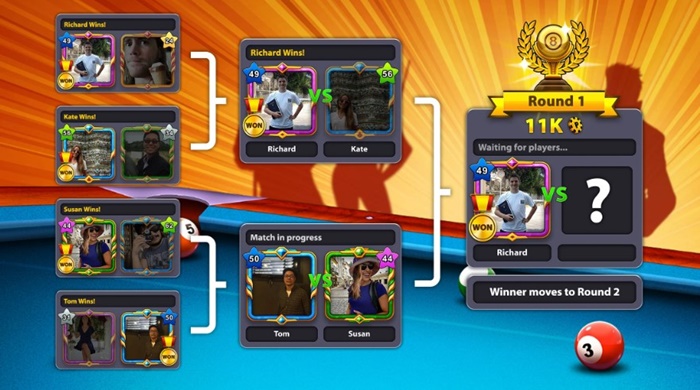 There are 5 levels – London, Sydney, Moscow, Tokyo and Las Vegas. To play a round, each player will have to bet with in-game money, the levels will have increasing fees. If you win, you will get double the amount paid. If you fail in the game, you will lose the amount you bet at the beginning of the game.
The game will not have a chat function and only greetings and compliments are available for you to communicate with the opponent. There is also a bar to control the force and direction of the ball. Thanks to that, you can show off your skills to the enemy by feeling the shot's force, direction, and angle.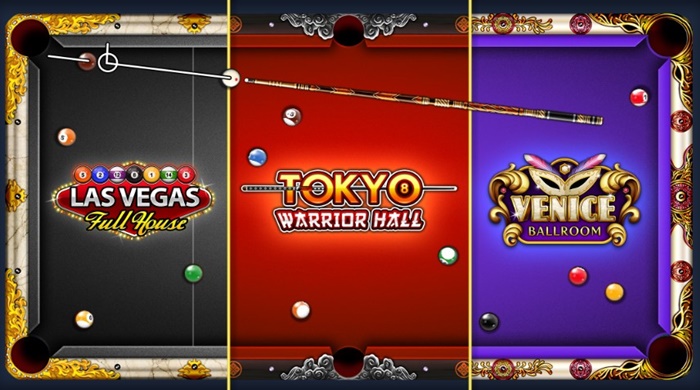 How to download 8 Ball Pool
This game is now available on Google Play Store and AppStore. You can go to either of these two stores to download It's also compatible with even mid-range phones, with iOS 9.0+ and Android 4.1+.
Final words
Above is the most basic information about the billiards game 8 Ball Pool. Hopefully, through this article, you have had the most overview in the process of experiencing the game.