Enter a game world, where life is no longer what it is in modern times, technology does not exist, everything is very primitive and outdated. In a situation like this, what would you decide to do?
If you are a person who has a passion for adventures, exciting journeys with a stone age family in the modern world, then Family Island will be a great selection.
About Family Island
Since its launch, Family Island has had more than one million installs on Google Play along with many positive reviews and comments about this game.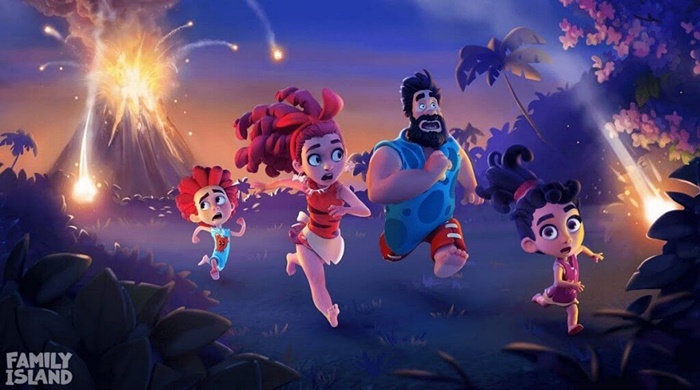 With beautiful graphics and as well as the classic gameplay of the farm game, Family Island also gives you a sense of peace and relaxation after a stressful day at work.
Still, unlike all the usual farm games, you will also discover an interesting storyline about Bruce's family and also Eva; embark on one of their adventures on a very beautiful uninhabited island. Despite the original setting, the stories and their relationship are rather close to today's life.
Thanks to the cute graphics, the game is very easily suitable for all ages, including children. Besides, the soft music in the game also helps you feel peaceful.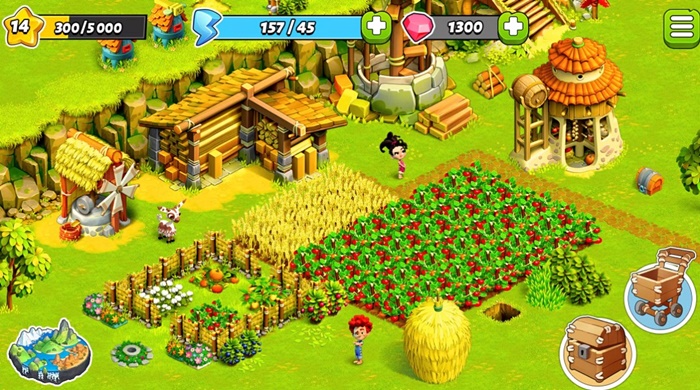 The gameplay
In the game, you play as a family stranded on a mysterious island after a shipwreck. Your main goal is to help the family survive and thrive in this untamed environment.
As the players progress through the game, they will encounter various tasks and challenges. They must gather resources such as wood, stone, and food to construct buildings and expand their settlement. Exploring the island is also a significant part of the gameplay, as you uncover secrets, find hidden treasures, and unlock new areas.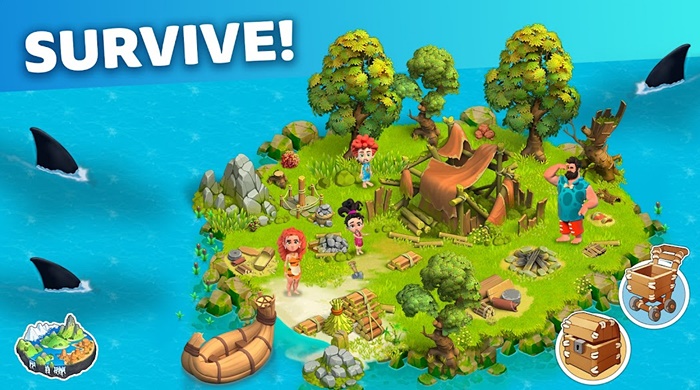 How to download Family Island on mobile
Family Island is available for both Android and iOS devices and can be downloaded from the respective app stores.
Open the Google Play Store or App Store
In the search bar, type "Family Island" and tap the search icon.
From the search results, select the "Family Island – Farm game adventure" by Melsoft Games.
Tap the "Install" or "Get" button to download and install the game.
Once the installation is complete, you can find the game's icon on your home screen or in the app drawer.
Tap the icon to launch "Family Island" and begin your adventure on the mysterious island.
Conclusion
Let's download Family Island now to discover all the interesting and equally fascinating stories about Bruce and Eva's family, help them build an island so beautiful and as well as find their tribe!