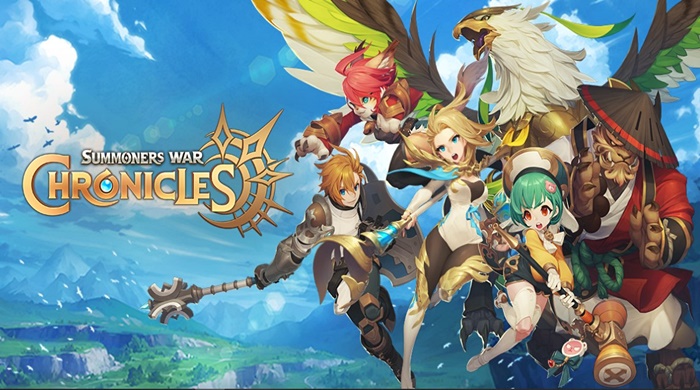 In mid-early November this year, Summoners War: Chronicles was officially opened to welcome gamers around the world, for both Android and iOS platforms. Let's learn about this game!
About Summoners War: Chronicles
Summoners War: Chronicles is a mobile game in the MMORPG genre built by developer Com2uS. The game is set in the same universe as Summoners War: Sky Arena and Summoners War: Lost Centuria. However, the context of Chronicles begins before the events of the two games mentioned above.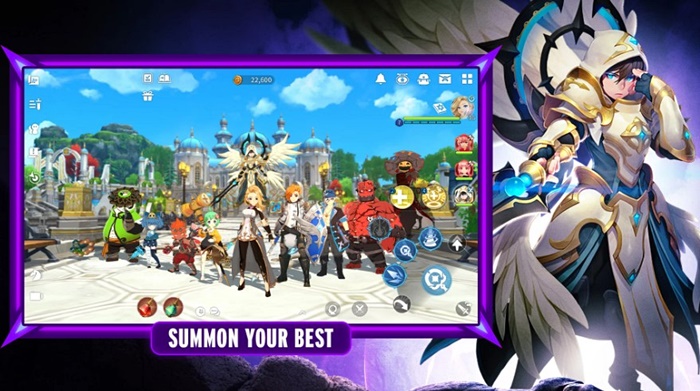 Featuring cross-play, Summoners War: Chronicles allows players to embark on an exciting adventure. The Monsters are diverse and divided according to different elemental attributes. You will choose one of three mages: Cleaf, Orbia, and Kina to step on the path to protect the kingdom as a Summoner.
The game's graphics are also really high quality, opening up for players a brilliant and vast worldview to explore, with the impact of external weather factors, helping to increase the vividness. Besides, the character creation in the game is also very impressive with a beautiful 3D anime style. Gamers will be able to feel a certain realism through the movements of the characters in the game, from basic movement movements to the use of complex skills.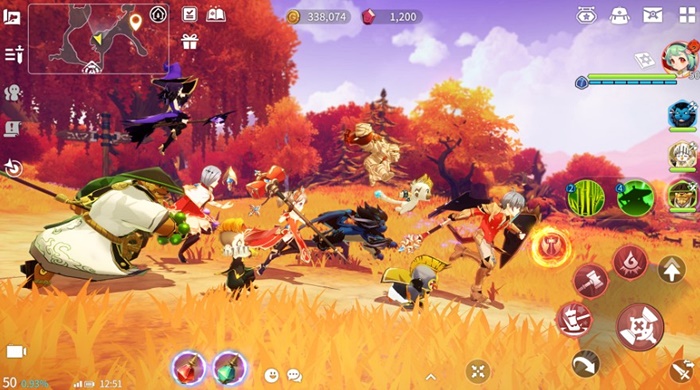 The plot
The game's story takes the player on a journey that precedes the events of Summoners War: Sky Arena and Summoners War: Lost Centuria. You will have to rescue the fantasy kingdom of Rahil from a mysterious dark force called Rahil Guardians and collect over 350 types of beloved Monsters from this IP.
>> Guide on summoning monster rolls in Summoners War: Chronicles
The gameplay
Possessing a gameplay similar to most common MMORPG titles, Summoners War: Chronicles offers gamers the opportunity to receive and complete main and side quests to gradually upgrade the strength of their characters. Players can collect and summon monsters to fight side by side with them, and can use up to 3 monsters per squad. They will be divided into levels and categories, possessing skill systems and elemental systems (including 5 systems of water, fire, wind, light, and darkness).
Moreover, players can also choose between exploring and plowing through each mission on their own, or with their friends to form teams, fight, and participate in events. Besides challenging dungeons and bosses, skill-heavy PVP battles will be something you can't miss in Summoners War: Chronicles.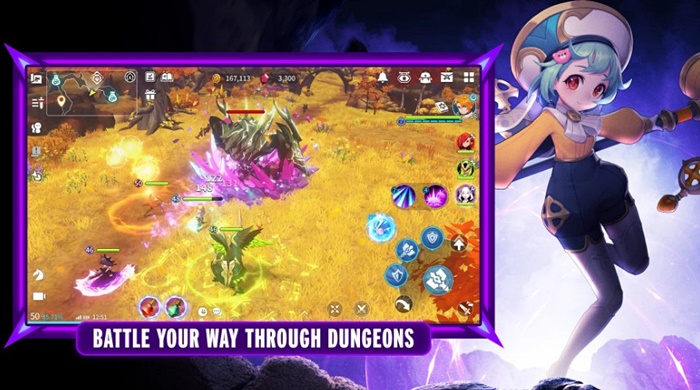 How to download Summoners War: Chronicles for mobile
Currently, Summoners War: Chronicles is available to download for free on Google Play Store and App Store. You can directly click the links we provide to install and experience the game.
To conclude
The launch of Summoners War: Chronicles marks a new era for Summoners War and the community of gamers passionate about this series. Players around the world will experience a tight-knit, community-connected real-time MMORPG that allows players to interact with this unique fantasy world on mobile devices.