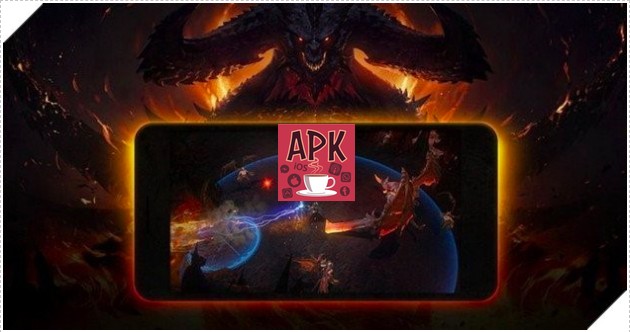 In the storm of anti-Blizzard in 2018, Blizzard introduced the mobile gaming community Diablo Immortal. Now, this game is ready to officially launch in this late October among the recent rage in both Blizzard and NetEase.
>>The top 10 best Android MMORPG 2019
Introduce Diablo Immortal Mobile
This is an action and role-playing game in the Diablo series designed by Blizzard and NetEase. After a long time of the early registration, NetEase recently unexpectedly launched the application of Diablo Immortal in China and fixed the launch time on October 25. Therefore, it is most likely the Chinese version of the game will open before the international release. Any gamers who are interested can refer to the information about Diablo Immortal here.
FYI: players of Diablo Immortal will be selected to transform into 1 of 6 characters: Barbarian, Wizard, Monk, Necromancer, Demon Hunter, and Crusader. In Diablo Immortal, gamers are engaged in thrilling adventures, dynamic events on unique public areas, and PKs in dungeons. From the peaceful town of Wortham to the quaint Zoltun Kulle library and the stuffy Bilefen island, players will explore familiar vistas and unexplored corners of the Sanctuary.
Players also have the opportunity to meet and interact with other players in the wilderness Sanctuary, or while doing teamwork and adventure in Westmarch city. Players can apply many chat apps to talk with each other.
>>Apkafe best app store for mobile