Product Description
TextNow is an application that helps users text/call free of charge to their friends and family members in Canada or the United States. Especially, this application allows you to use the Internet via Wi-Fi or 3G/4G connection to communicate directly with the phone numbers of your contacts. So, you will be cut almost all invoices monthly phone. In addition, it also allows you to text the message directly on your computer in unlimited numbers with your friends and relatives that are living in Canada or the U.S.
After logging in to TextNow, you will be giving a private phone number with an optional area code. You can use this phone number to make/receive calls, messages, photos for free to your friends and relatives in Canada or the U.S. like the traditional phone services. TextNow works like a regular phone. Therefore, your relatives or friends do not need to install this app.
Currently, the users all over the world are passionate about TextNow for android/TextNow for iPhone because it helps them save the monthly mobile phone cost, especially for the users in Canada or the U.S. TextNow's interface design is so beautiful, easy to navigate, integrate effectively with the contacts that available on your mobile phone.
The outstanding features of the TextNow application
– Call and receive calls with the other telephone numbers.
– Free and unlimited outgoing/incoming calls to the TextNow users.
– Send, receive and save the picture messages.
– Forward the voice mail.
– Can display the phone number that is calling to you.
– Forward the call.
– Google SmartLock helps you don't need to remember your password.
– There are many icons to express your emotion.
– You can add a personal signature at the end of each of your text.
– Customize the style of text, ringtones and vibration level.
– Can flexibly change the wallpaper of this application.
– Easily install ringtone, wallpaper separately for each phone number.
– Feedback is quick and easy with the message that you receive from your friends.
– The Home Screen Widget function assist you to open TextNow, compose new messages, or make calls rapidly.
– You can integrate the texting via TextNow with the regular SMS messaging.
– Best of all, this app helps you sync messages on your phone into your computer.
How to download the TextNow APK
You just need to download it from the link at the top of this article, and then install it as usual.

How to use the TextNow app
1. First, you need to register a TextNow account via Facebook or Google. You only need to fill into the User, Pass, and Email.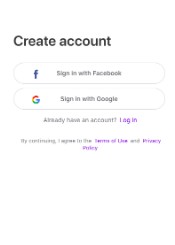 2. In the Get your free Phone Number section, you need to enter your area code to help you create the phone numbers in the regions of Canada or the U.S. Then when you click Continue, your new phone number will immediately appear.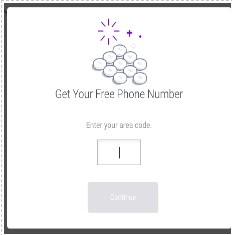 Now you can call and text other Canadian and the U.S. phone numbers.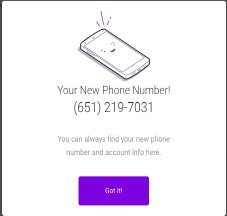 3. Basic settings on the TextNow application
Change your Password
Very simply, you just need to enter the old password and the new password that you want to change.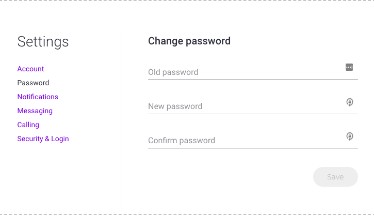 Select in the Notifications section
You can change the features such as the sound notification when you receive a new message, show notification on the desktop, send you an email when you receive the message.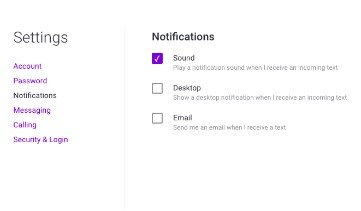 Add your signature in the Messaging section
It helps you create a personal signature to your messages.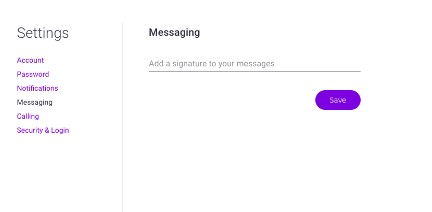 In the Calling section
You can optionally send missed calls at your voice mail.
How to find out that who owns a TextNow number
If you want to know who owns a specific phone number in the TextNow application, you need to access the website: https://pinger.zendesk.com. This is a forum for you to put questions about phone calls/messages. Very simply, you just need to list the phone number, email, and individual information of the person using that phone number. Next, you will wait a minute for the administrator or other members to find that person.
How to delete a TextNow account
+ If you are a user of TextNow Free account, your phone number will be automatically deleted after a few days of using.
+ If you are a TextNow Premium account user, you can delete the account as follows: access the main menu of TextNow > Account Balance > Manage Subscriptions > choose Cancel and Confirm.
As you have seen, Textnow is really a great free app that helps you call/text your friends in Canada or the U.S. very efficiently and economically. Hope you had interesting experience with this application.
Read More : How to create a whatsapp account without sim cards