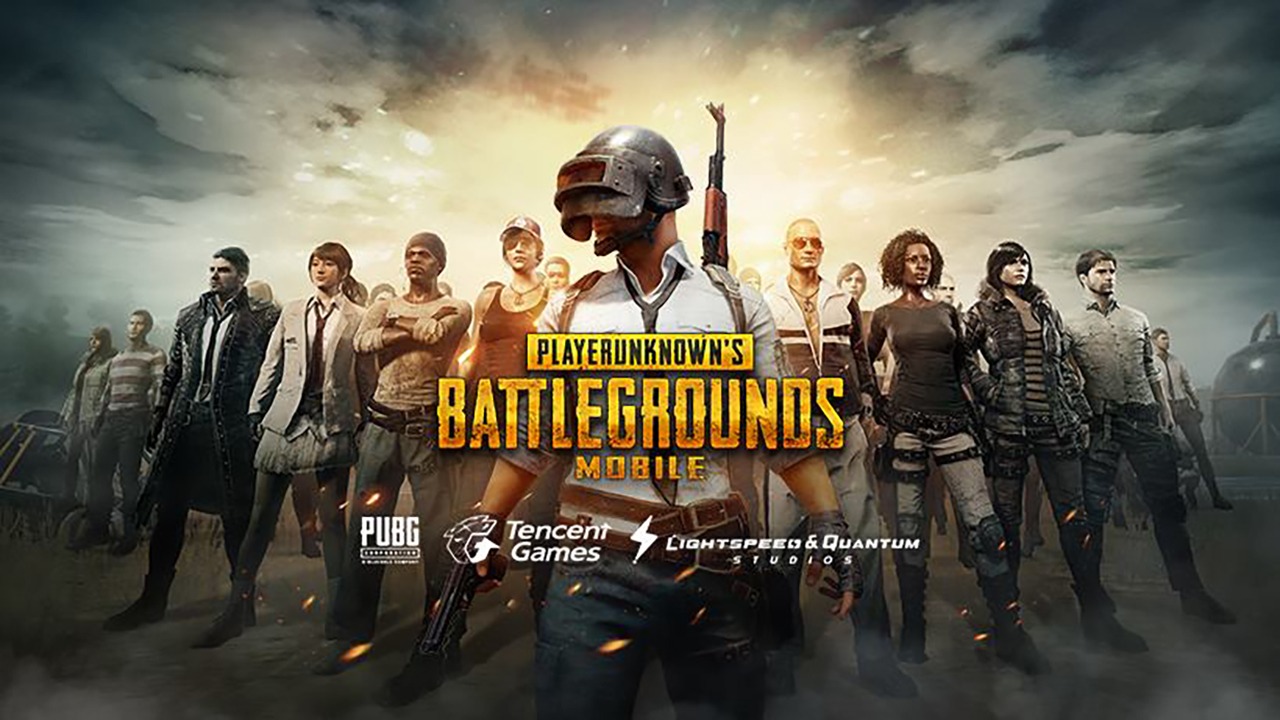 PUBG Mobile 1.3 is a major update of the survival shooter. PUBG Mobile 1.3 brings a new mode with smoother gameplay improvements. Here's everything you need to know about PUBG Mobile 1.3.
Download PUBG MOBILE Now !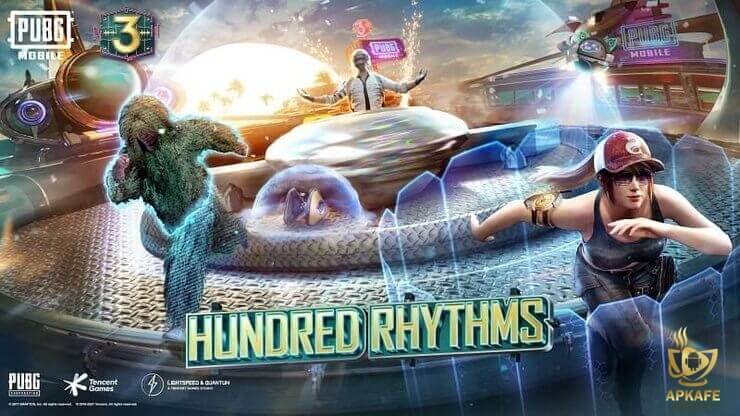 What's New in PUBG Mobile 1.3 PUBG Mobile 1.3
Release Date The latest PUBG Mobile
update was released on 9/3/2021.
PUBG Mobile 1.3
Update Content The latest PUBG update for mobile devices is really to look forward to with many positive changes. Here's what's new in PUBG Mobile 1.3 update:
The new Mosin-Nagant sniper rifle, has the same stats as the Kar98. This weapon appears on the Erangel and Vikendi maps.
Added Motor Glider to PUBG Mobile 1.3 Update. This is a 2-seater flying vehicle. Motor Glider is available in Erangel and Mirama.
New Clown's Trick Mode: Players can collect Clown tokens in exchange for various items in Clown Shop Vehicle, such as enemy locations, crates, or the next area.
New Hundred Rhythms: Players can choose from different groups of abilities at the beginning of the match.
New theme park theme: Birthday music party.
New Royale Pass Season 18: HUNDRED RHYTHMS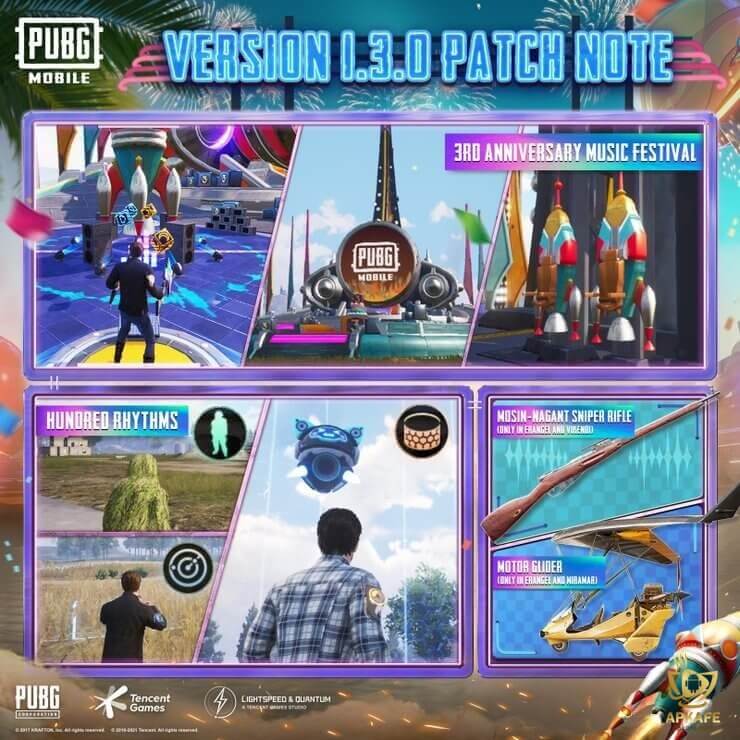 Update size PUBG Mobile 1.3
To update to the latest PUBG, you need 640MB free on Android and 1.55GB on iOS. Right now, players can download and install PUBG Mobile 1.3 to play the game immediately.
Players updating to the latest PUBG Mobile from March 9 to March 14 will receive the following rewards:
3,000 BP
100 AG
Cute Kitten – Pan (3d)
How to download the PUBG Mobile 1.3
update In addition to updating PUBG Mobile 1.3 on Google Play Store or App Store, the developer also provides fans with an APK setup file, which can be found on its official website and you can download it directly here.
Here are the steps to download PUBG Mobile 1.3 global version:
Step 1: First, go to the official PUBG Mobile website: https://www.pubgmobile.com/en-US/.
Step 2: Tap APK Download.
Step 3: You must install this APK file on your Android device and need to enable the Install from unknown source option in the Settings menu.
Step 4: Locate and install the APK file.