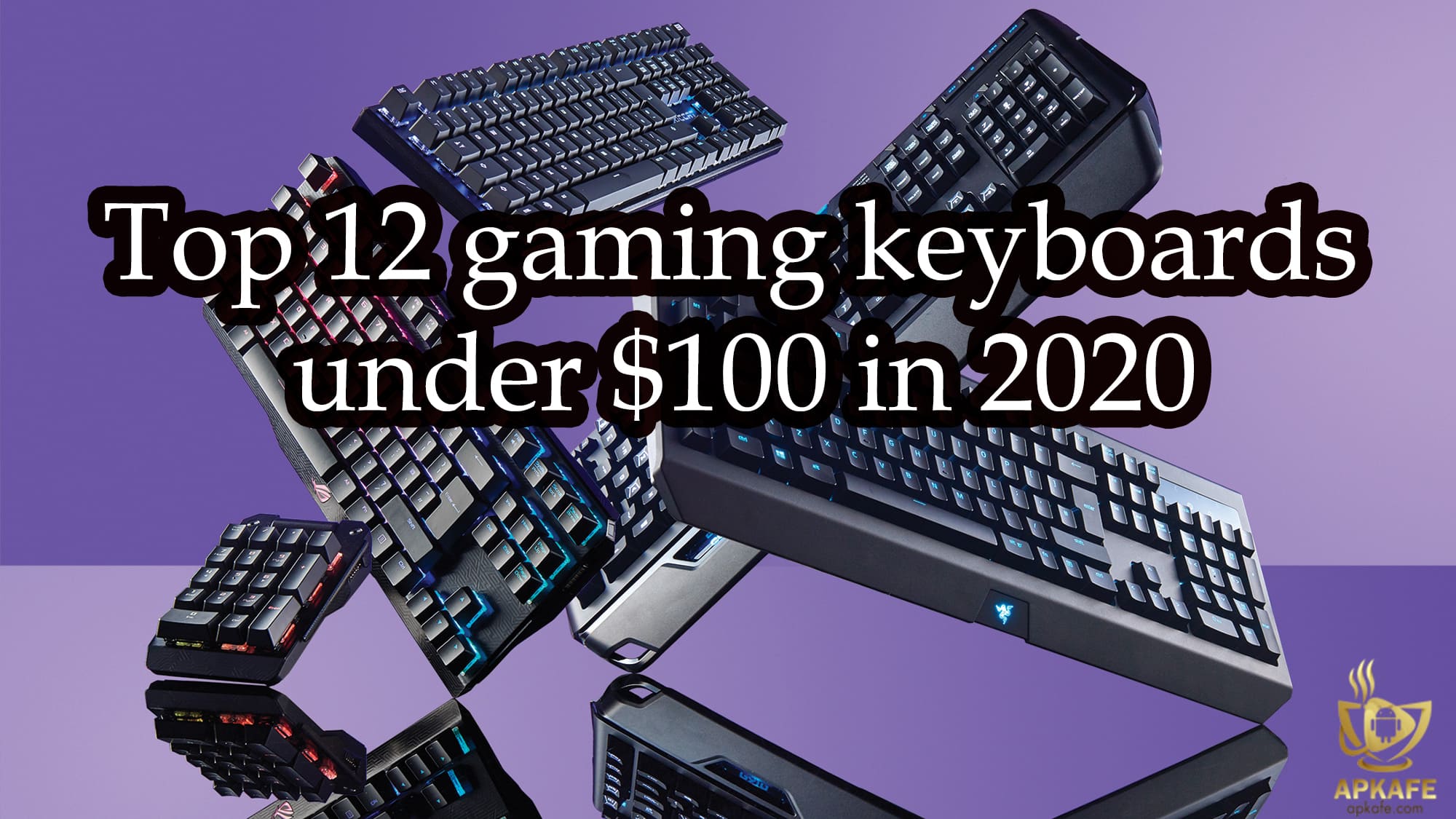 Currently, there are many types of gaming keyboards that not only suit gamers' budgets but also meet the features they need for PC gaming. If you are a gamer with a bigger budget, you can choose one of the best gaming keyboards under $100 in the article below.
Don't miss: 9 BEST GAMING KEYBOARDS FOR FORTNITE IN 2020
12 gaming keyboards under $100
1. SteelSeries Apex M750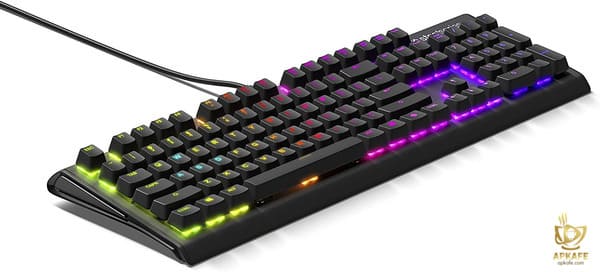 The SteelSeries Apex M750 is the ultimate esports keyboard, featuring ultra-fast QX2 mechanical switches and an extraordinarily durable and sleek aerospace aluminum core. Dynamic Prism RGB lighting delivers millions of customizable colors and lighting effects, while Prism Sync allows you to sync your personalized effects between all your Prism-enabled gear. Plus, GameSense lighting delivers reactive illumination based on in-game events like low ammo, health, kills, money and cooldown timers. SteelSeries Engine software gives you the power to completely customize your keys, macros and profiles for advanced gameplay. Presets lighting effects are stored on-board for on-the-go use.​
Best bits
Good balance of tactile feedback/resistance
Quite
well-built
2. Logitech G512 Carbon
The Logitech G512 is an amazing keyboard under $100 for gaming. The blue switches are very responsive and its audible clicks give assurance that your keystroke is registered. The full RGB backlight is great for dark room gaming or to highlight important keys, and the function keys can all be reprogrammed with macros. It feels more premium and the typing experiencing is so much better for work. The build quality looks fantastic, too!
Best bits
Good build quality
Excellent typing experience
Customizable RGB backlight
3. Razer Huntsman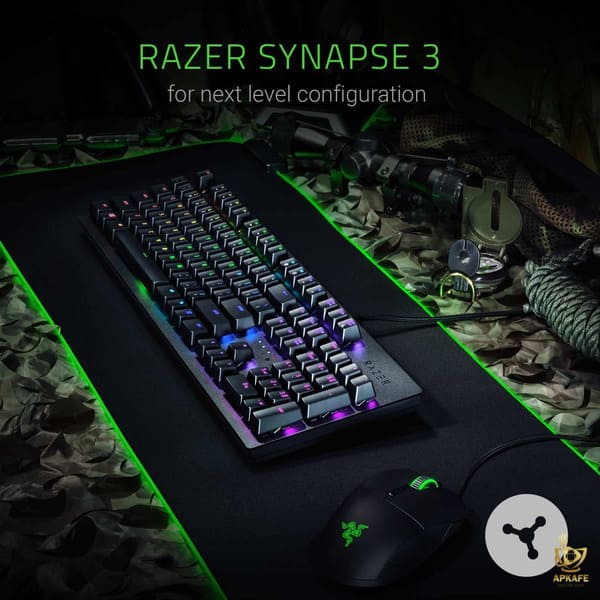 The Razer Huntsman is a great full-size gaming keyboard. It features a unique optical switch Razer that feels responsive and great for typing. In particular, Razer Hypershift allows for all keys and keypress combinations to be remapped to execute complex commands. This board is very well built and looks sleek, and it provides full RGB lighting. You can also place macros directly on the board or in software.
Best bits
Quality, aluminum construction
Exceptional build quality
Good typing feel
4. Corsair K55 RGB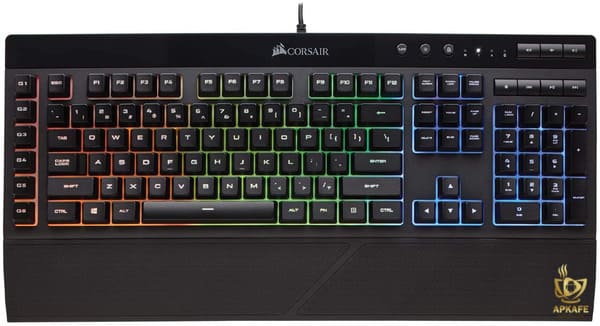 Corsair K55 is good keyboard under $100 for gaming. The rubber-domed switch has a high force. It also comes with a dedicated volume playback button and dedicated media that allows you to control all your vehicles without interrupting the game. Besides, it has zone-lit RGB lighting while each key is macro programmable, and there are also six extra macro keys.
Best bits
Very light
Quiet high profile keys
Beautiful RGB lighting and no software needed for RGB lighting
5. Razer Ornata Chroma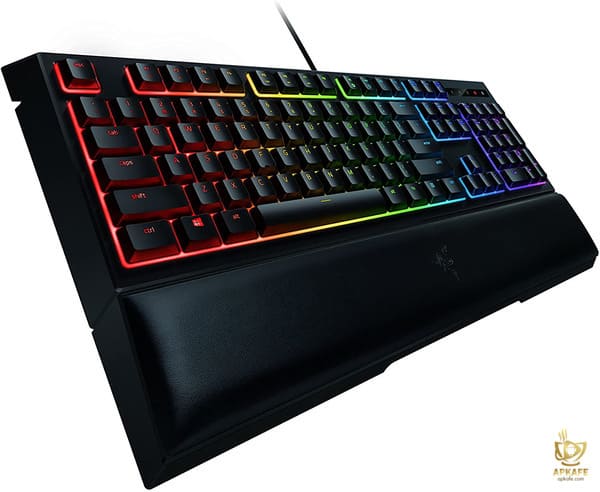 The Razer Ornata Chroma features the all-new Razer Mecha-Membrane that combines the best of both membrane rubber domes and mechanical switches to deliver a typing experience unlike anything before. While traditional rubber dome keyboards are known for their soft cushioned touch, they fail to deliver accurate tactility due to their mushy feel and lack of actuation control. On the other hand, mechanical switches deliver fast actuations and distinct tactile feedback but cause fatigue during extended gaming sessions.
Best bits
Amazing wrist rest feel
Well-built
Nice braided cable
6. HyperX Alloy FPS Pro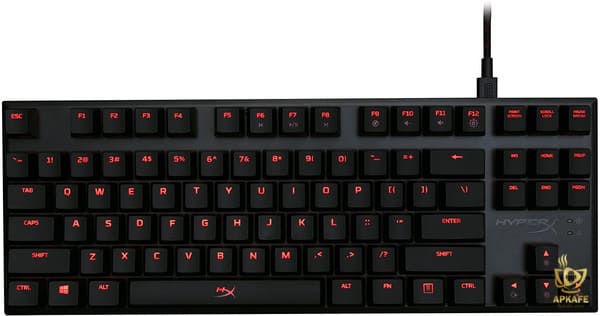 A dedicated gaming mechanical keyboard for FPS gamers, this 87-key keyboard provides everything a professional gamer needs, Alloy FPS Pro is available with reliable, responsive CHERRY MX Blue or Red buttons. Its quick recovery and sturdy steel frame ensure you will have a stable foundation in the most important parts of the game. The extremely compact design and detachable cable make the keyboard extremely portable, but it still packs a lot of features; Game mode, scroll through N-Key and red light and HyperX dynamic effects to bring out your system style.
Best bits
Many lighting modes
Steel frame
Detachable USB cord
7. Dell Alienware Pro Gaming Mechanical Keyboard AW768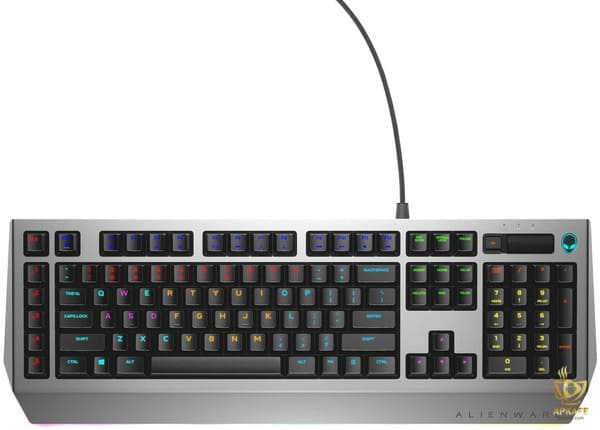 Alienware's Pro Gaming Keyboard delivers an uncompromised gaming experience. Fusing highly-customizable controls and sophisticated software with iconic design, the mechanical keyboard features AlienFX with 13 RGB lighting zones, 15 programmable macro key functions and onboard memory. In general, the keyboard is very responsive and is great for gaming, as well as for general use. In addition to the backlighting, this Keyboard has a few neat functions built in.
Best bits
Beautiful RGB
Excellent feel and speedy linear keys
Quiet yet responsive
Great media controls
USB passthrough works well
8. Redragon K552
This TKL keyboard is very good quality for its price and it offers excellent full RGB backlighting. However, you'll need to customize it via the board as it doesn't have dedicated software to do so. Moreover, this board features clicky tactile blue switches that actuate quickly but can be too noisy for some. The doubleshot ABS keycaps feel solid and stable and offer an overall decent typing quality. The board's frame is made out of metal and feels very sturdy as well.
Best bits
Cheap
Build quality is excellent
Raised keys, a simple little touch
9. Cooler Master CK552
Execute keystrokes confidently with this Cooler Master gaming Keyboard. Its configurable RGB illumination lets you create fun effects and choose from multiple lighting modes, and its mechanical switches are rated for more than 50 million presses for multi year longevity. This Cooler Master gaming Keyboard has on-the-fly controls for making real-time adjustments to lighting and macro keys.
Best bits
Brushed aluminum design
Easy-to-use software
Full RGB backlighting with clear switch housings
10. HAVIT HV-KB395L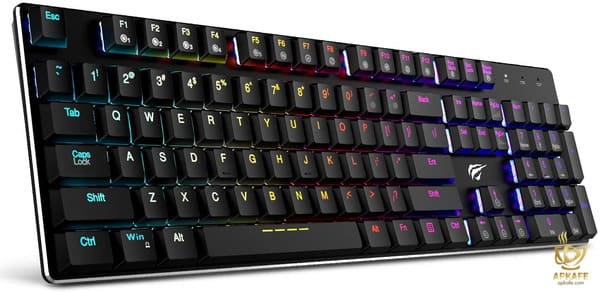 With a size and weight of 17.2 "* 5″ * 0.89 " and 570g, this keyboard is thinner and lighter than many traditional mechanical keyboard models. It is equipped with the latest Kailh Blue Switch – Low Profile Switches, 11.5mm switch height, 6mm ultra-thin suspended keycap, 3mm key travel creates unique mechanical feel, enjoy high-grade games with fast response. Along with that is a variety of RGB custom backlight modes, easy to type and play in the dark.
Best bits
Good build quality
Great feel on the keys
Full RGB and easy to customise colours via keyboard shortcuts.
11. KLIM Chroma Rechargeable Wireless Gaming Keyboard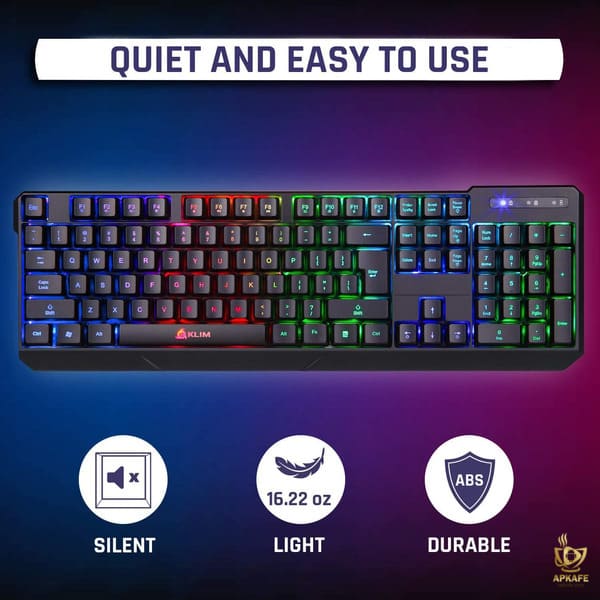 The KLIM Lightning is one of the best budget gaming keyboards you can buy. It has excellent build quality, great feeling semi-mechanical keys, subtle RGB lighting, and a lengthy warranty.
The KLIM Chroma was conceived as quiet as possible, especially compared to a noisy mechanical keyboard. Each keystroke produces a soft sound, providing an enjoyable typing experience. You will never bother anyone around you with loud typing ever again!
Best bits
Water resistant
Attractive RGB lighting
Near-silent keys with anti-ghosting
12. Eagletec KG010-RGB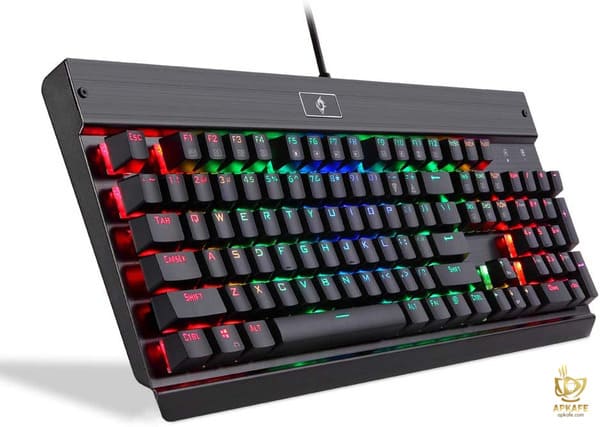 Eagletec KG010 features Custom Mechanical Switches–blue switch designed for longevity with greater durability and responsiveness. This illuminated keyboard comes with molded keys that provide a backlit background and clear text that won't get scratched. In addition, it also features RGB color, 5 different light modes, 5 brightness levels of the backlight, breathing rate, and RGB backlight programmable by the user.
Best bits
Great tactile keys
The backlighting is colourful and bright
Nice appearance
Read more:

9 BEST GAMING KEYBOARDS FOR FPS 2020
TOP 7 GAMING KEYBOARDS FOR MAC
5 BEST GAMING KEYBOARDS UNDER $20 THAT YOU CANNOT IGNORE