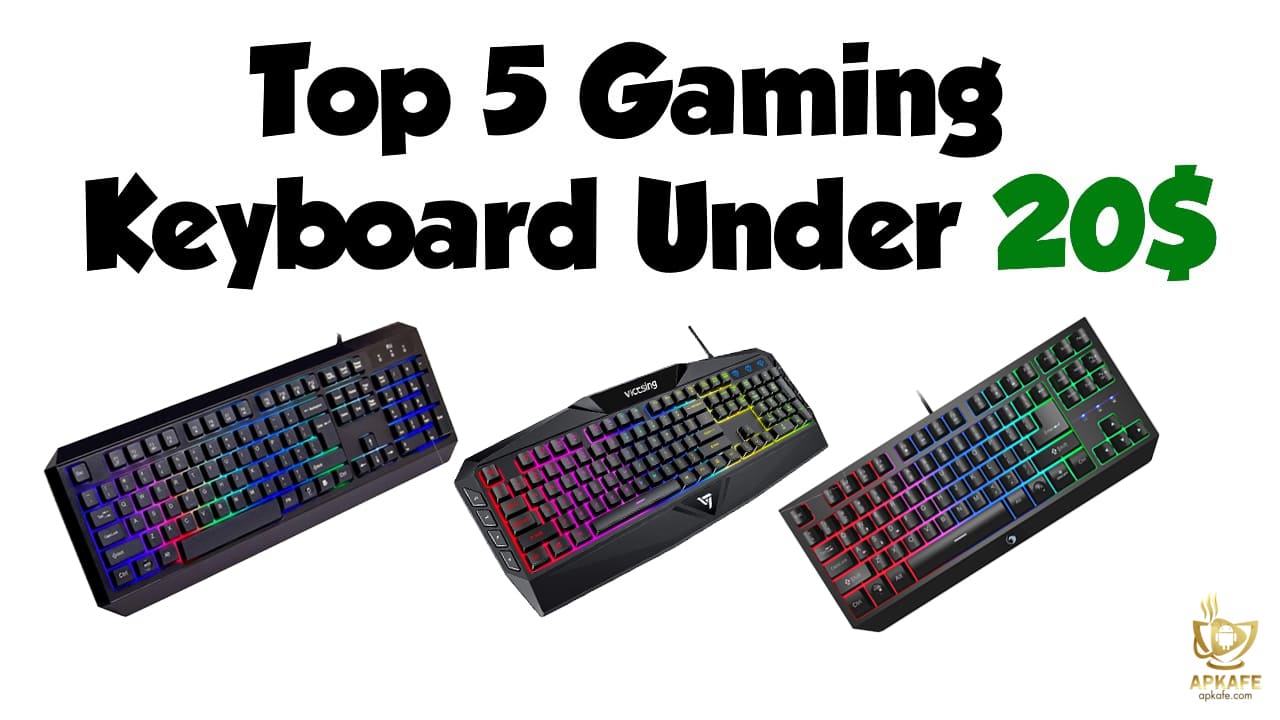 If you have a tight budget but still want to buy a genuine gaming keyboard with good quality, here are 5 names of cheap gaming keyboard under $20 that are popular, reliable, and best-selling today.
Top 5 gaming keyboards under $20
1. Rii RK300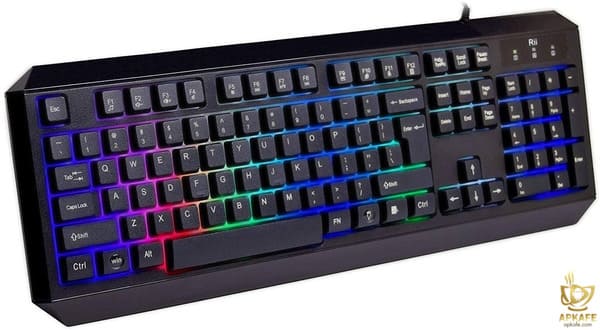 The first name in the list of best gaming keyboard under $20 is Rii RK300. It is generally a versatile keyboard because it is suitable for both gaming and office work. Keycaps are engraved with advanced laser technology, not easy to fade. The typing feeling is quite good, and according to the manufacturer, the life expectancy is up to 10 million times. Also, it is equipped with eye-catching RGB LEDs, easy to work in low light.
2. Lumsburry 3 Colors LED Backlit Gaming Keyboard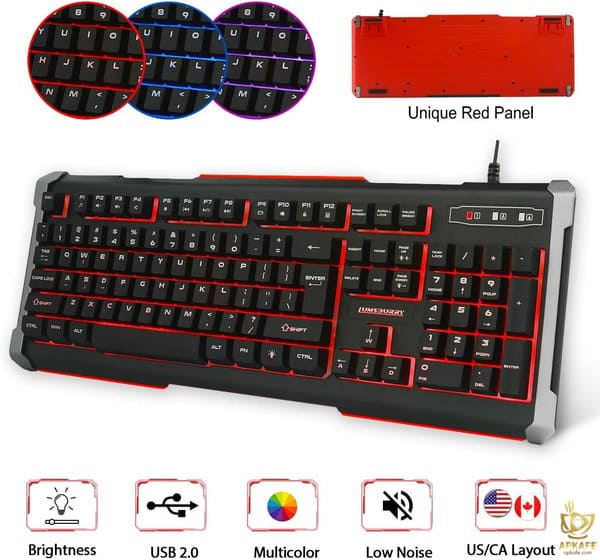 Affordable, but this keyboard is equipped with many technologies like on high-end keyboards. LED backlight makes it easier to type in the dark with 3 different colors – Red, Blue, and Purple. Luckily, the light is not so bright that it is uncomfortable for the eyes. Anti-ghosting technology lets you use more combinations to win a game. Moreover, the WASD and arrow keys are interchangeable. The 12 shortcut keys (F1-F12) can improve your working efficiency and control the computer faster.
3. VicTsing Gaming Keyboard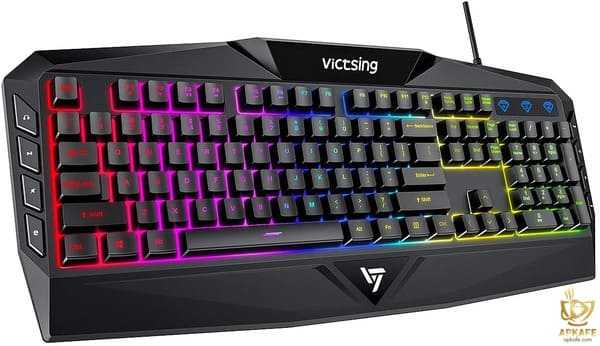 The VicTsing gaming keyboard is equipped with an ergonomic armrest, which effectively reduces hand fatigue after extended use. Plus, its tactile feedback gives you maximum comfort in every competition.
The keyboard also features a brilliant RGB Led and Anti-ghosting technology that allows multiple keys to work simultaneously, giving you smooth and responsive gaming experience. Eight independent multimedia keys make installation and audio control easier. Not only that, but the VicTsing keyboard is also extremely durable thanks to its waterproof design, so you do not need to worry about the trouble of accidental water spills anymore.
4. NPET G20 Compact Gaming Keyboard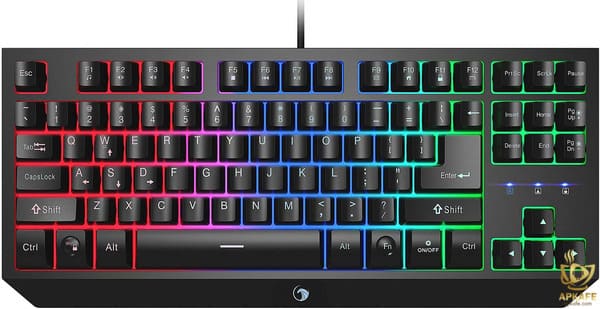 If you need a gaming keyboard under $20 with a compact design, this TKL keyboard model is for you. NPET G20 is designed with a natural tilt and anti-slip hind legs for a perfect typing angle. Besides, it also features an anti-perspiration keycap, long service life, and good tactile feedback. Brilliant RGB LED backlighting enhances the experience with virtually unlimited and dynamic lighting control. Not only that, with 12 multimedia shortcuts and 19 anti-ghosting keys, but the keyboard also provides the customization and control necessary for victory.
5. KOLMAX Gaming Keyboard

The KOLMAX gaming keyboard is a versatile keyboard that meets the needs of gamers, typists, programmers, and writers. It can combine both your office and gaming experiences. The scientific ladder keycap design makes it easy for the fingers to reach all the keys, maximizing the comfort of the hand to meet the needs of a game or long-term work. All keys are soft to the touch and provide smooth typing and sensitive response. Moreover, it doesn't make as much noise as most keyboards. Therefore, it deserves to be one of the best gaming keyboards under $20 you should buy.
Conclusion
So, each gaming keyboard under $20 we mentioned above has their own great features and appearance. Hopefully, with this article, you can quickly decide to purchase a suitable one for your gaming needs.