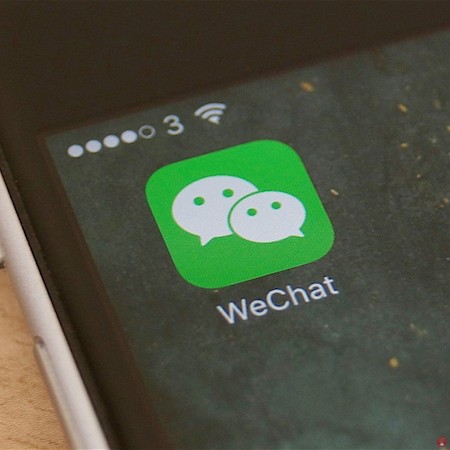 Here are some useful WeChat tips for you. ( Download Wechat APK for free on mobiles )
Most common WeChat tips
1. How to delete WeChat account
To delete your WeChat account, follow our easy 5-step guide below.
Log in to WeChat.
Select Me and then select Settings.
Navigate to Account.
Select Delete Account and then tap Next.
Follow WeChat's instructions and enter your password to delete your account.
2. How to back up conversions on WeChat
Launch WeChat, and select the Me tab. Then open Settings:
Next, go to Chat > Backup/Restore Chat History:
Select Backup, and then tap Select All > Done. You can set a password to protect your backup file or tap directly on Upload to save your file.
3. How to change your WeChat ID
Note that you can only change your ID one.
Step 1. Open and log in to the WeChat app on your device.
Step 2. Once completed, tap on "Me" at the bottom left-corner of the screen. If a conversation is opened, tap the back button.
Step 3. Tap "Settings" and then select "Account Security" in the options presented.
Step 4. Tap on "WeChat ID" at the top of the screen. If a text field doesn't open, you can't change your WeChat ID. If it can, type in the new WeChat ID and then tap "Save."
Step 5. Double-check that this is the ID you want since you will only have one chance to change it. Click "OK" in the dialogue box that appears to confirm the new ID.
Other WeChat tips
How to transfer WeChat history to a new phone
To do this WeChat tip, first, you launch the app on your old phone and tap on the "Me" option on the bottom.
WeChat Settings Page.
General Settings.
Backup and Migrate Chats.
Migration Options.
Migrate Entire or Partial Chat History.
QR Code Code for Backup.
Transferring Data in Old Phone.
Migration Stop Warning on Old Device.
Blocking someone
Here are steps for how to block someone on WeChat.
Open WeChat and select Contacts.
Choose the person you want to block.
Click the three white dot menu icon in the top right.
Select Moments Options.
Select Add to block list.
How to upload videos to WeChat moment?
Launch WeChat app on your smartphone.
Go to Discover >> Moments, then long press the Camera icon to reveal the Text box.
Here you can copy and paste the URL to your videos in this box, then tap on the Send button to publish the video link in WeChat Moments.
7. How to use WeChat on PC.
Take a look at the video below to see how to use the app on PC
Conclusion
Above are some tips for WeChat users. Hopefully, they will help you to have the best moments using WeChat app.