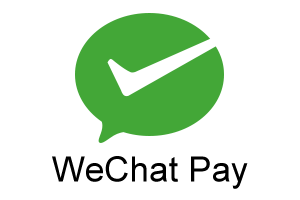 WeChat is essentially the "social media" in China and it also becomes more popular with people out of China. Beyond communicating, there are many life functions WeChat provides user, such as ordering a taxi, renting a bike, getting movie tickets, topping up your mobile phone account, sending money to friends, etc. To do all of this, you need to know how to set up your WeChat wallet and connect it to your bank account. In this article, we will show you how to use WeChat Pay.
What is WeChat Pay?
WeChat pay is a payment solution completely integrated inside the social and messaging application of Tencent: WeChat. It appears in the "WeChat Wallet" section of the application.
Through the wallet section and the integrated browser of WeChat, users can perform a variety of transactions using WeChat Pay, including and not limited to:
Transfer money to friends (especially as "red envelopes" shared during Chinese festivals)
Perform transactions on e-commerce websites
Top up their mobile
Invest in wealth management funds
Pay for water and electricity bills
Order and pay for a cab
Purchase a train or flight ticket
Book a night in a hotel
Purchase movie tickets
And much more…
How do foreigners create WeChat Pay account (for the individual)?
Living in China without WeChat Pay or Alipay is like living without cash or credit card. Survey shows only 10% of users prefer to pay via credit card or cash over WeChat Pay or Alipay. So how can foreigners open WeChat Pay account?
Requirement
WeChat account
Passport
A Chinese bank card
A phone that linked with your bank card
Steps 1. Find the Wechat Wallet "Cards" section
Go to your WeChat and click on Me/Wallet/Cards. This will take you to a section to add a Chinese bank card.
Note if you don't see Wallet in your WeChat, it is because you downloaded the international version of WeChat. To see the WeChat Wallet on the international version of WeChat, you can click on Setting/General/Language to change the WeChat language to Chinese. This will activate your WeChat Wallet. You can then change your language back to English and WeChat Wallet should stay visible.
Step 2. Add a bank card
Now you can add a credit or debit card to link with your WeChat Wallet. You will need a Chinese bank card.
*Important: make sure you use the exact name you use that matches with the name linked with your bank card. The name field is also case sensitive.
Step 3. Finish!
Now, you have successfully linked your bank card with WeChat!
What is WeChat Pay for companies?
Personal WeChat payment is only used for peer-to-peer transactions. It cannot be connected with a company.
Company WeChat Pay account will settle the payment in a company's bank account. The most common way you can use a company's payment account is to connect it with your website, Apps or your WeChat shop.
Today, you can use the company's WeChat Pay in the following 4 settings:
1. In-App web-based payment
This is the most common way to use WeChat payment. You can embed it into your WeChat shop. When users make a payment, they will just need to enter the 6-digit pin code or scan of a fingerprint. Below is an example of how users usually pay on a WeChat/mobile shop.
2. QR code payment
QR code payment is usually used when your customers are shopping on a desktop website. The QR code will be automatically generated by the WeChat payment system. Your customers just need to scan the QR code with WeChat or Alipay to make the payment.
3. In-App Payment
You can integrate WeChat Pay or Alipay on your Apps. Having this popular payment option available for your users will increase the conversion on your Apps.
4. Quick Pay
WeChat Quick Pay is the most common way to accept payment in a physical store. You can connect the WeChat payment solution with your POS system. This way you can scan the WeChat payment QR code of the use. It's a much faster payment solution than cash or credit card. In this case, users don't even need to enter the 6-digital pin code to approve the payment.
5. Mini-program payments
Mini-program Payments are triggered if users try to purchase items or services online via a WeChat Mini-program (an App built within the WeChat ecosystem). They are similar to WeChat Web-based payment, although they necessitate a specific technical integration.
Read more
>> How to delete WeChat accounts