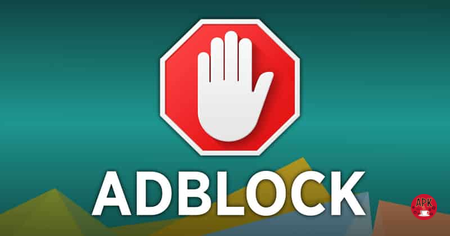 Ad Blocker For Android
Most of us have a love-hate relationship with advertising. Bloggers and businesses use advertising as a way to supplement free content and services that benefit users. It is also used to supplement their income. However, sometimes, ads bring quite a lot of annoyance to the user.
If you want ads to no longer to appear on your Android device, then immediately refer to the 6 best Android ad blockers.
1. Adaway
AdAway is an Android ad blocker that does not consume CPU or memory. The app will block unwanted ads from popping on your screen by directing them to a fake website.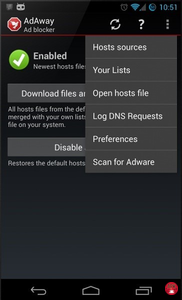 Price: Free
Supported platforms: Android
Main function:
• Work with Android Jelly Bean and above.
• Small application (about 5.4MB).
• Block advertisements by using file hosts and can be done by a third party server.
• Users can download files from the application server to add websites to the black and white lists.
• Support over 34 languages.
2. Adblock Plus
The Adblock application effectively prevents ads from popping on your mobile Internet browsers and prevents ads within the application. Adblock Plus installs quite easily and will quickly detect and block ads.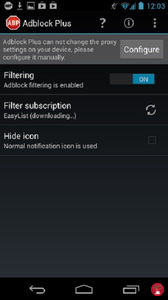 Price: Free
Supported platforms: Android and iOS
Main function:
• Support video ads, Facebook ads, banners, pop-ups on your app.
• Allow certain ads from whitelisted sites.
• Disable third-party tracking from your online data collection companies.
• Reduce the likelihood of knowing your mobile device attacked by malware.
• Disable the social media sharing button.
3. NoRoot Ad-Remover
The NoRoot Ad-Remover is an Android ad blocker that doesn't require you to root your device. Users can use this application to detect and block different types of ads depending on the version of the application you have. The free version will only allow you to block ads from two apps or games while you can have unlimited protection with paid apps.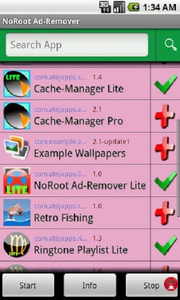 Price: Free / Paid ($ 3.99)
Supported platforms: Android
Main function:
• Ability to use the application in any screen orientation.
• Create a list of applications or games that you want ads to be blocked off.
• Support over 100,000 mobile applications.
4. TrustGo Ad Detector
TrustGo Detector thoroughly blocks ads that collect user information. It prevents users from leaking their identity through pushing notifications, email subscriptions, and calls.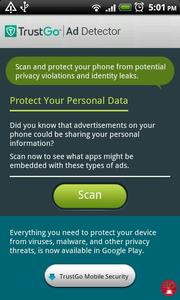 Price: Free
Supported platforms: Android
Main function:
• Scan and detect applications and games that display pushing notification ads, modify browser homepage, downloaded ad click download files, leaked phone numbers, etc.
• Help remove malicious apps upon confirmation.
• Easy and intuitive to use.
Good luck!