Fortnite is a multiplayer online battle royale game published and developed by Epic Games. The game were initially released as a online cooperative FPS shooter-survival game available on mobiles, PC, Xbox, PS4, etc. Most Fortnite players prefer playing the game on their computer because it is easier to observe and control with the mouse. Therefore, one in many factors leading to the success of playing Fortnite on PC is the perfect gaming mouse. If you decide to be serious with your game, then take a first step by looking at the collection of best gaming mouse for Fortnite to pick you a right mouse partner.
Don't miss: 8 BEST GAMING MOUSE FOR FORTNITE
Read this before choosing a good gaming mouse for Fortnite
To define which gaming mouse is best for Fortnite in particular and for using in general, you should consider these details below. We also mention them right in mouse's information session.
DPI (dots per inch): this is a commonly used to measure the mouse sensitivity. By changing your DPI settings you can adjust how fast your pointer will move. Having high DPI will make it move faster, and vice versa.
Mouse buttons: Normally, on your regular mouse, there will left and right mouse button. However, a gaming mouse can have many buttons for your thumb, or other easy to reach places. The scroll is actually often considered as a button as well, if you click the wheel it works as a button.
Sensor: A mice usually consist of two sensors; one optical and one laser. A optical sensor definitely preferred for FPS games as there is less room for errors in accuracy. However, a laser sensor is better at uses on different surfaces.
Size (Length, weight, width): To archive a comfortable mouse you could have a look a the size to see whether it fits your hand or not.
8 best gaming mice for Fortnite
1. Logitech G Pro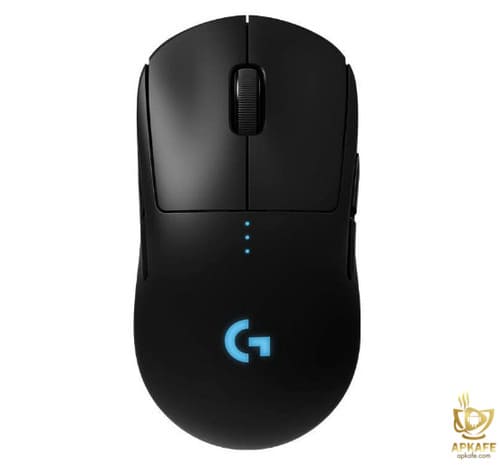 DPI: 16,000
Sensor: HERO
Buttons: 4-8
Length: 125.0 mm
Width: 63.5 mm
Weight: 80 g
Best bits:
Excellent performance
Pretty lightweight
Long battery life
The G Pro Wireless has a stunning battery life of over 40 ingame hours. Together with that is their flawless HERO sensor which is optimized to track insane flicks at speeds over 400 IPS without spinning out. HERO 16K delivers peak performance at any sensitivity with zero smoothing, acceleration, or filtering from 100 to 16,000 DPI. The mouse is capable of charging through their POWERPLAY technology, meaning that if you use this mouse with a POWERPLAY mousepad you'll never have to plug in the mouse. And the mouse is quite lightweight (80g), which is also a good point for you to choose it as a gaming mouse for Fortnite.
2. Razer Viper Ultralight Ambidextrous Wired Gaming Mouse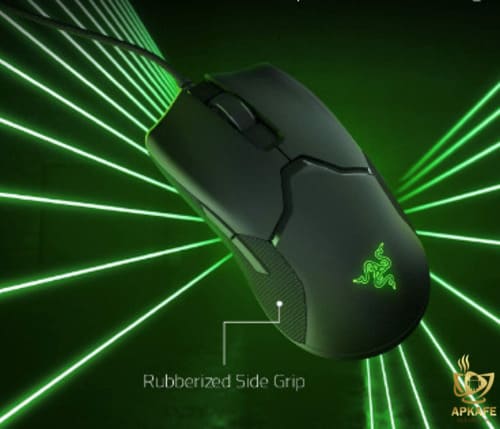 DPI: 16,000
Sensor: 5G Optical
Buttons: 8
Length: 126.73 mm
Width: 37.81 mm
Weight: 69 g
Best bits:
Very lightweight
Budget price
Comfortable for long use
Another option for you when choosing gaming mouse for Fortnite is the Razer Viper Ultralight. Engineered with 99.4% tracking accuracy and up to 16,000 DPI, the Razer 5G optical sensor offers deadly precision in your every move. What's more? Razer optical mouse switches uses light beam-based actuation, registering button presses at the speed of light for absolute control. The ambidextrous design also provide users with accessible, programmable buttons on both sides, so that users can have comfortable feeling in every grip.
3. BenQ ZOWIE S2 edition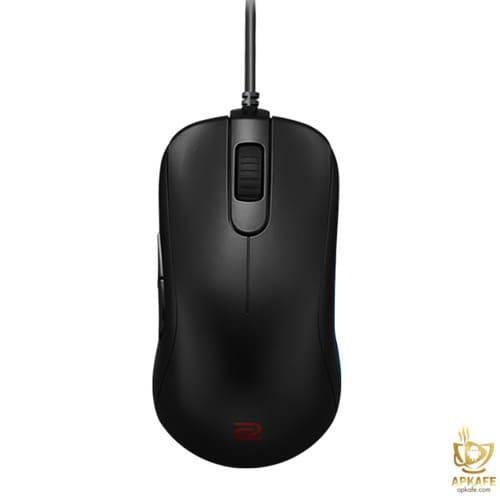 DPI: 400/800/1600/3200
Sensor: Pixart PMW3360
Buttons: 5 + DPI switcher
Length: 126 mm
Width: 59 mm
Weight: 82g
Best bits:
Solid build quality
Excellent performance
Comfortable in use
Pretty lightweight
The BenQ Zowie S2 features buttons and sides with slight grooves for grip and comfort. This is a safe shape that should work for most grips provided the proper hand size. The buttons on the Zowie S2 make the clicks lighter with more bounce that are going to perform very well for FPS, MOBAs, like Fortnite – the one we aim to here. This BenQ Zowie S2 is also a pretty solid mouse. The scroll wheel slightly rattles, but the plastic body feels very sturdy.
4. Razer DeathAdder v2 Gaming Mouse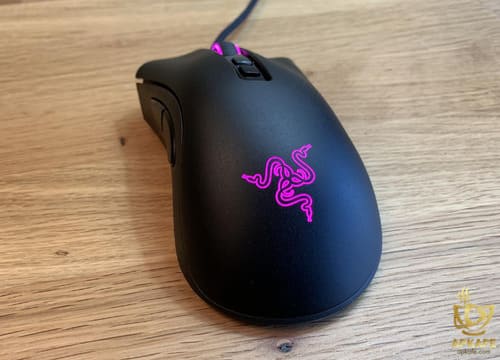 DPI: 20,000
Sensor: Focus+ Optical
Buttons: 8
Length: 127.6 mm
Width: 41 mm
Weight: 82g
Best bits:
Comfortable shape
Customize options
Powerful sensor
Pretty lightweight
The Razer DeathAdder V2 is an excellent gaming mouse for Fortnite. It looks and feels almost identical to the Razer DeathAdder Elite, but has a much-improved cable, better feet, and a profile switch button. This mouse also now features on-board memory, so you can save your customization settings to the mouse. This mouse has a very wide and customizable CPI range, and its click latency is extremely low. Also, it's well-suited for palm grip and should be comfortable for any hand size, though those with small hands likely won't find it comfortable for claw or fingertip grip. Last but not least, the mouse's buttons are excellent. According to Razer, the L/R click buttons use optical switches, though we don't currently test for this. Every button on this mouse is programmable, including the profile switch button on the underside of the mouse.
5. Logitech G502 Hero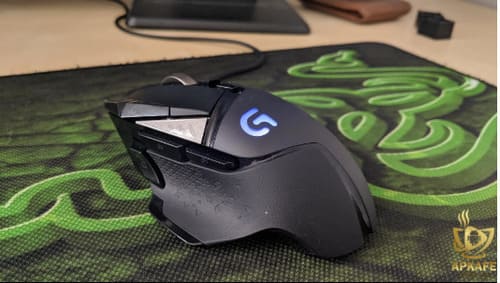 DPI: 16,000
Sensor: PMW3366 optical
Buttons: 11
Length: 130 mm
Width: 76 mm
Weight: 121g (mouse only)
Best bits:
Extremely accurate
11 programmable buttons
Highly customizable for a tailor-made fit
Solid design suited for gamers
Our next recommended gaming mouse for Fortnite on the list is Logitech G502 hero. This mouse is for those who want to have a quality mouse to rely on, and pretty much a big chunk of the professional player base use this mice with confident. Proteus Spectrum is an updated version of the very popular Logitech Proteus Core. However, this version has RGB lightning that you can manage colours, cycle speed & patterns from Logitech's fantastic software that comes with all gaming gear from them.
Moreover, the mouse has 11 programmable buttons which can be key bound to what every use you want in games; this is also one of the biggest advantages it offers compared to others. You can add or remove up to 5 weights that come within the package, useful for those who preference a light or heavy mouse, to make fast or precious movements.
6. Logitech G203 Prodigy RGB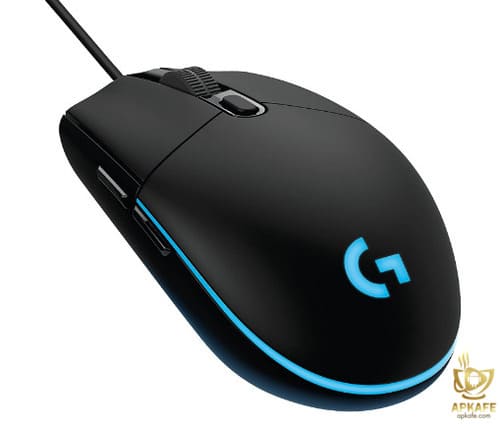 DPI: 200 – 8,000
Sensor: Cutting-edge
Buttons: 6
Length: 116.6 mm
Width: 62.15 mm
Weight: 85 g (mouse only)
Best bits:
Excellent performance
Great RGB Lighting
Smooth design and texture great for claw holders
Logitech G203 Prodigy is a wired gaming mouse that helps you play to your full potential and be more accurate than you've ever been before. Exceptional gaming grade performance is up to eight times faster than standard mice for near instantaneous response to every movement and click. G203 Prodigy is built around Logitech's advanced 8000 DPI sensor, giving you incredible accuracy and tracking speed. It also features a classic design and simple lines inspired by the legendary Logitech G100s Gaming Mouse, beloved by gamers worldwide. Besides, you can easily choose your lighting from up to 16.8 million colors and customize six buttons to simplify and quickly execute complex in game actions. Store your game ready settings to the onboard memory and use them on any PC wherever you play. With over 30 years of industry leading gaming technology, Logitech brings you a mouse designed to give you a new level of control. With G203 Prodigy, the game gets better, and so do you.
7. SteelSeries Rival 600 Gaming Mouse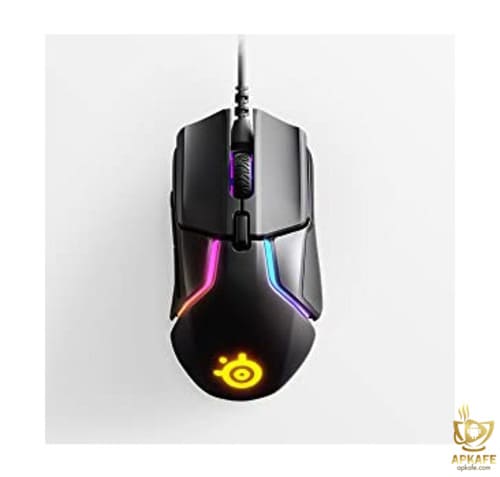 DPI: 12,000
Sensor: TrueMove3Plus dual optical
Buttons: 7
Length: 131 mm
Width: 62 mm
Weight: 96 – 129 g
Best bits:
Perfect size and great feel
Adjustable weights and DPI
Solid and high quality
The rival 600 introduces gamers to the world's most advanced dual sensor system, Truemove3+. The Truemove3+ optical sensor delivers true 1 to 1 tracking, while a dedicated optical depth sensor achieves gaming's lowest and most accurate lift off distance detection. The mouse features an exclusive custom center of gravity tuning system with 256 weight configurations and a customizable range from 96g to 128g, ensuring the perfect weight and balance for everyone. Low latency performance is delivered by the powerful 32-bit arm processor and 60 million click mechanical switches and durable silicone side grips guarantee lifelong durability. In general, the rival 600 was engineered for professional esports athletes and a must have for competitive gaming.
8. HyperX Pulsefire FPS Pro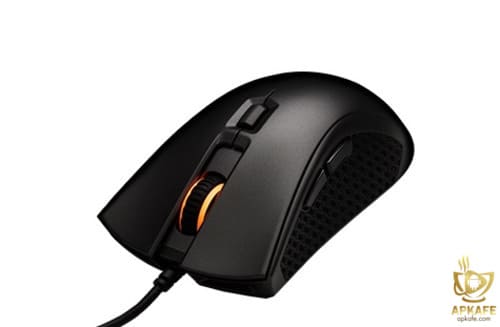 DPI: 16,000
Sensor: Pixart 3389
Buttons: 6
Length: 119 mm
Width: 41 mm
Weight: 87 g
Best bits:
Lightweight comfort
Adjustable steel slider
Solid and high quality
HyperX Pulsefire FPS Pro is designed for gamers to provide an ergonomically comfortable gaming mouse with high performance Pixel 3389 sensor to give you up to 16, 000 DPI for accuracy and precision. Features cool LED RGB light with over 16 million colors to choose from so you can have your mouse match with your gaming style by using the HyperX NGenuity that is included. There are 6 programmable buttons that you can customize to your needs. It features the Omron switches to provide crisp, tactile feedback so you'll know that your clicks have been registered. Extra-large skates that gives the Pulsefire FPS Pro a solid base for smooth, controlled gliding that allows you to both track and flick with ease. HyperX NGenuity is a free easy-to-use software that allows you to personalize HyperX products. With it you can customize the mouse's RGB colors and effects, adjust DPI settings and create and store macros for the 6 programmable buttons.
So, above are the best gaming mice for Fortnite that you should consider before deciding to buy a mouse that suits your budget as well as meets your needs. One more thing, these mice not only play well fortnite but also great with the FPS games in general. Good luck!
Read more:

9 BEST GAMING KEYBOARDS FOR FPS 2020
11 BEST 60 PERCENT GAMING KEYBOARDS WORTH BUYING 2020
THE BEST GAMING MOUSE UNDER $50 FOR GAMERS