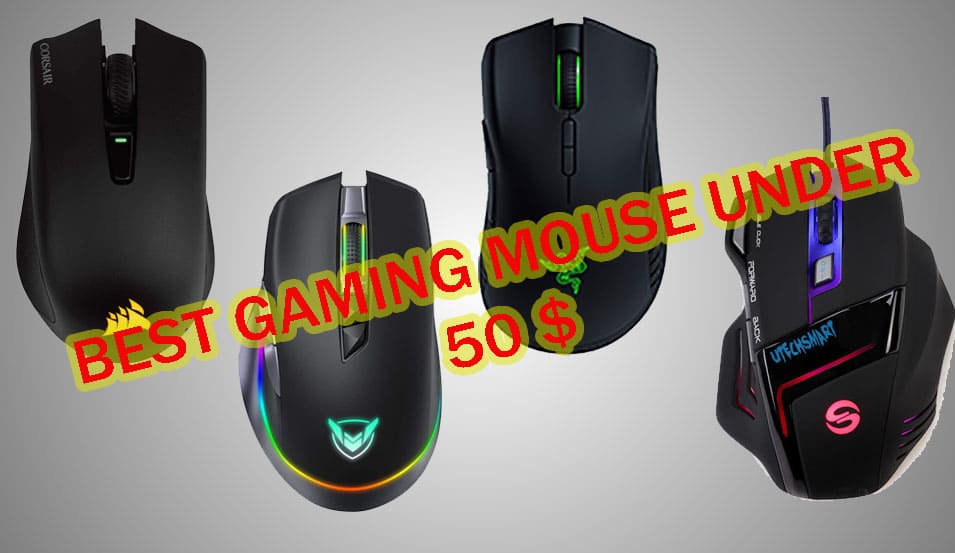 Typically, gamers tend to build great PC hardware components to play their favorite games but often ignore the mouse and keyboard parts. (Or, in some cases, they have no money to invest in those equipments.) However, gaming gear plays an important role in the process of playing games, helping gamers take their PC gaming experience to another level. For those who love playing games, to think of the quality and decorate the gaming gear neatly, as well as turn your gaming corner into one of the most beautiful and comfortable places to relax is such  a quite headache fact. No worry, we will make your problem seems a bit easier with the instructions of 12 best gaming mouse under $50 below.
Don't miss BEST GAMING MOUSE UNDER $30
Top 6 wireless gaming mouse under $50
| | | | | | |
| --- | --- | --- | --- | --- | --- |
| Mice | DPI | RGB | Sensor | Programmable Buttons | Rating |
| UtechSmart VENUS Pro | 16000 | ✓ | PixArt PAW3335 | 16 | 4.6 |
| Razer Mamba | 16000 | ✓ | Optical 5G | 7 | 4.5 |
| Redragon M801 | 16000 | ✓ | Avago | 9 | 4.3 |
| Logitech G602 Lag | 2500 | | Delta Zero | 11 | 4.3 |
| Corsair Harpoon RGB Wireless | 10000 | ✓ | Optical | 6 | 4.3 |
| PICTEK Rechargeable Wireless | 10000 | ✓ | PixArt PAW3325 | 8 | 4.6 |
1. UtechSmart VENUS Pro RGB MMO Wireless Gaming Mouse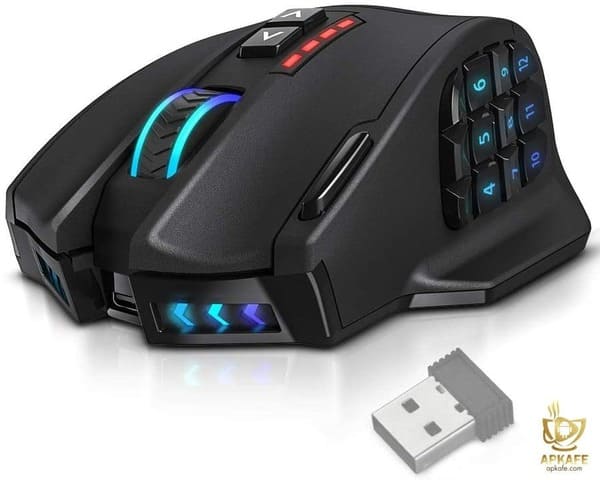 As the UtechSmart's slogan 'From Gamer, For Gamer, To game', this is totally powerful wireless gaming mouse under 50 dollars for gamers. UtechSmart RGB MMO has PixArt ultra-accurate optical sensor, 2.4 GHz data transmission technology with Miniature signal receiver(Nano) that provides precise performance, stable data transmission and wire-free for you. It perfectly suits for all MMO or FPS games like Fortnite, DOTA, LOL. Fast response, stable connection, quickly data transmission, sensitive and accurate movement tracking and 16 million colors and powerful actuation software provide the incredible gaming experience for you. Moreover, 12 side grip programmables button perfect for your designing work in different places like café, small camping tables, etc.
Best bits:
Endurable Battery Lifetime
Customizable Mouse High Precision Optical Sensor
Dual Modes with Ultra-Speed Wireless Technology
Ergonomic Design Ensures Your Comfortable
2. Razer Mamba Wireless Gaming Mouse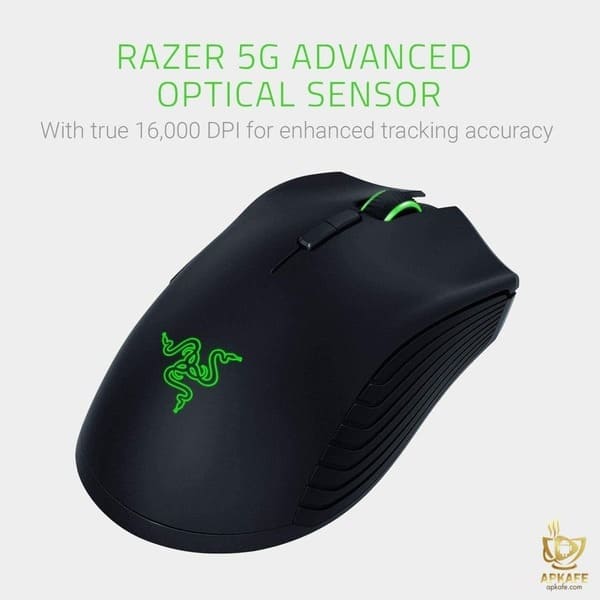 The Razer Mamba is 5 inches long and 2.76 inches wide, making it a fairly large mouse and quite heavy. Its tall spine naturally guides the hand to sit in a palm grip style. At the heart of the Mamba is Razer's 16,000dpi 5G laser sensor. While Razer remains quiet regarding its manufacturer, its performance is top-notch. Contrary to a lot of laser sensors that produce jitter at higher DPI settings, Razer's 5G sensor remained as steady as a rock even at its max setting of 16,000dpi. In general, it combines a great ergonomic shape for large to medium hands, with a flawless sensor and amazing rechargeable 50 hour battery life in one package. All of these things make it one of the best wireless gaming mouse for gamers in the price range of under $50.
Best bits:
Improved, Ergonomic Design
7 programmable buttons
Multi-Day Battery: Lasts up to 50 hours
High-Precision 16, 000 DPI Optical Sensor
3. Redragon M801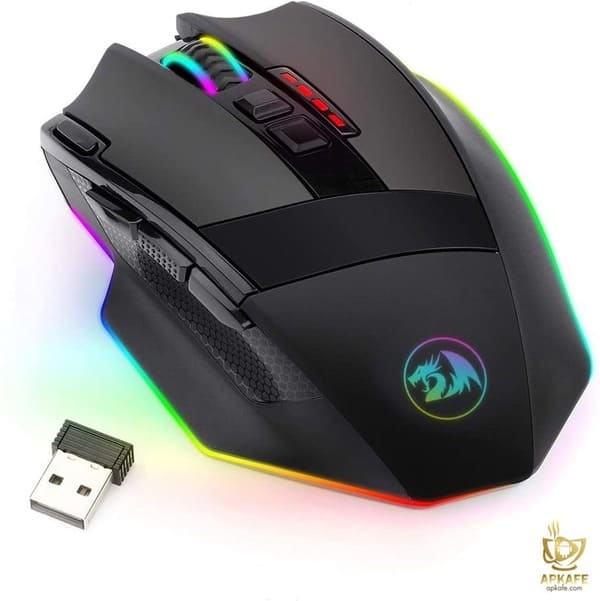 The Red m801 is among the most practical solutions for gamers who have a tight budget but at the same time, do not want to compromise on their performance. The model has 9 programmable buttons, 5 memory profiles, 8 pieces of adjustable weight set (2.4g x 8), and over 16 million color LED options. With durable beautiful smooth TEFLON feet and body-contour pads for ultimate gaming control, it is an extremely comfortable and precise experience for computer games, such as Fortnite Games, SIMS 4, Fallout 4, World of Warcraft, PUGB, Overwatch, Call of Duty or another First-Person Shooter.
Best bits:
Long battery life up to 35 hours
Perfect MMO gaming mouse features
Compatible with many types of PC
4. Logitech G602 Lag-Free Wireless Gaming Mouse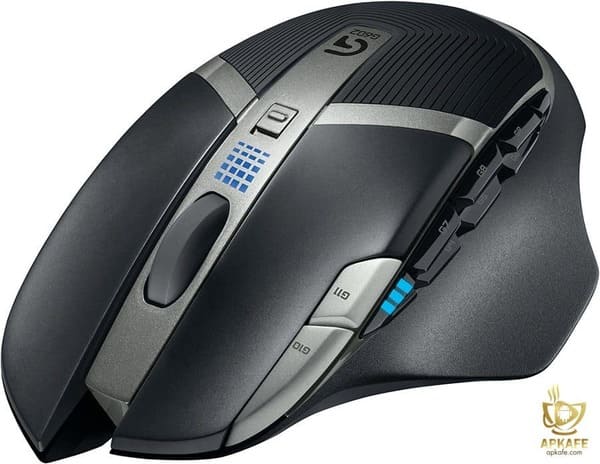 The Logitech G602 Wireless Gaming Mouse offers all of the great gaming performance you want from a high-performance product, and few of the pitfalls. The G602 has a design that combines several materials and textures into one cohesive whole. It connects to the PC via Logitech's G-Series Receiver, which offers the convenience of wireless connectivity without the pitfalls of lag and interference. Communicating with 500 reports per second (once every two milliseconds), the mouse and receiver connect at 2.4GHz, but unlike Logitech's normal shared receivers, the gaming line dedicates the full bandwidth of the connection to overcome issues of lag or interference.
Best bits:
Super battery life
Power saving
Excellent button placement for superior DPI switching
Comfort fit
5. Corsair Harpoon RGB Wireless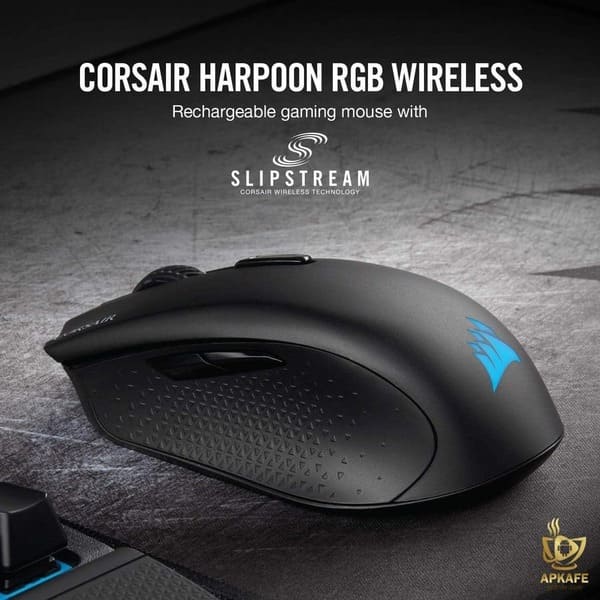 The Corsair HARPOON Wireless is a very good compact gaming mouse. Its small and versatile design makes it a great choice for tossing into a laptop bag and bringing with you, as well as using with your gaming setup at home. It has fairly low latency when used either with its USB receiver or via Bluetooth, so you can leave the receiver plugged into your desktop at home and pair it with your laptop via Bluetooth on-the-go, which is great. Despite being quite small, people with any hand size should be able to have no problems with claw grip, though small hands may have difficulties reaching all the buttons with palm grip.
Best bits:
Great sensor performance and low click latency.
Portable and fairly lightweight.
Lots of connectivity options.
6. PICTEK Rechargeable Wireless Gaming Mouse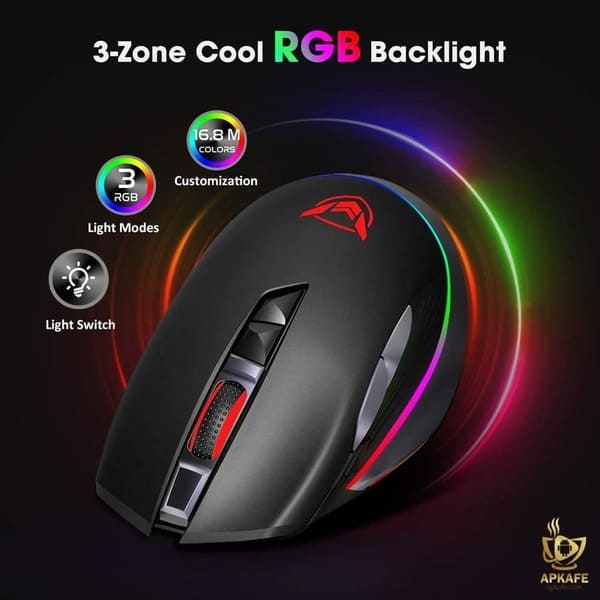 This PICTEK Rechargeable mouse has a customized RGB Backlit for Immersive Gaming. You can switch different lighting effects like colorful streaming neon and single-color steady by short pressing the light switch button or freely customize lighting effects like brightness speed and RGB value to match your various games. Besides, you can charge and play the mouse simultaneously with the included 5 2 feets type-C charging cable without worrying about running out of battery during gaming.
Best bits:
Long battery
Fully Programming Function & fire button
Comfortable for hand
Top 6 wired mouse
| | | | | | |
| --- | --- | --- | --- | --- | --- |
| Mice | DPI | RGB | Sensor | Programmable Buttons | Rating |
| Logitech G403 Hero | 16000 | ✓ | HERO 16K | 6 | 4.1 |
| SteelSeries Sensei 310 | 12000 | ✓ | TrueMove3 Optical | 8 | 4.4 |
| Cooler Master MM710 | 16000 | | Pixart PMW 3389 | 6 | 4.4 |
| Razer Viper Mini | 8500 | ✓ | Pixart PMW 3359 | 6 | 4.5 |
| Logitech G203 | 6000 | ✓ | Optical | 6 | 4.6 |
| Logitech G600 MMO | 8200 | ✓ | Laser | 20 | 4.3 |
1. Logitech G403 Hero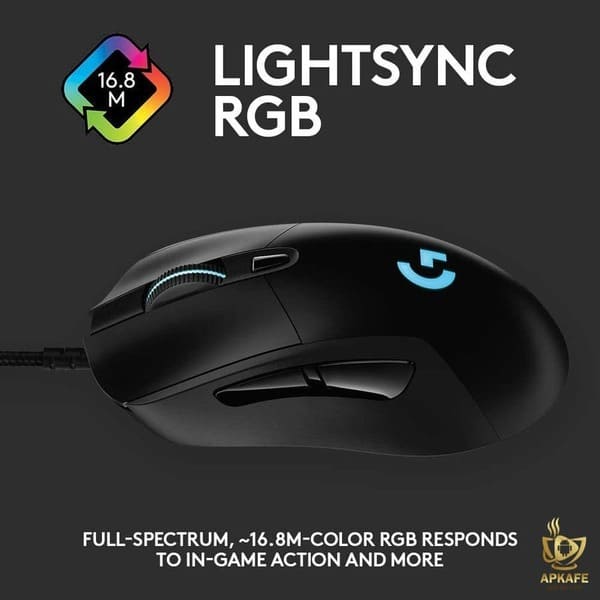 The Logitech G403 is a nice simple mouse that is going to be comfortable to grip by just looking at its gentle slopes and curves. It fits in the hand nice and features a PMW3366 sensor that is still regarded as one of the better sensors on the market. At under £40/$40, you are getting a high performing mouse that's ergonomically built for comfort.
Best bits:
Ergonomic Shape – Sits in the hand nicely
Sensor – Highly regarded sensor
High Quality – Well built and feels solid
Software – Intuitive and user-friendly
2. SteelSeries Sensei 310 Gaming Mouse
The SteelSeries Sensei is back and better than ever. Not only does the SteelSeries Sensei 310 look much better, but it also features an advanced sensor that you won't find in any another gaming mouse. And, despite the major improvements, the Sensei 310 returns it to its roots as an affordable, professional-grade gaming mouse with a modest price tag of $59.
Best bits:
Reasonably priced
Comfortable for claw and palm grips
Jitter reduction feature
3. Cooler Master MM710 53G Gaming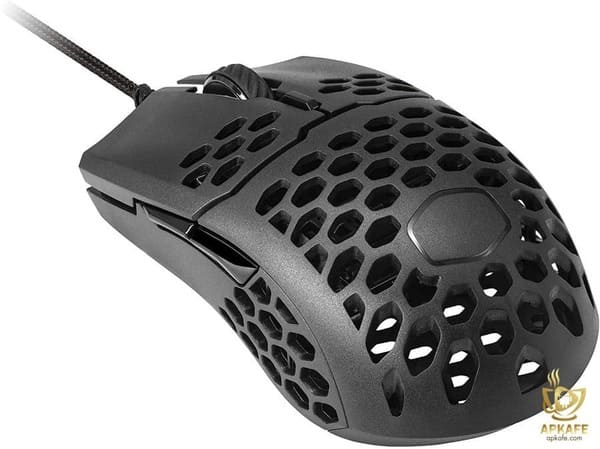 The Cooler Master MM710 is an excellent ultra-light gaming mouse. It's one of the lightest mice thanks to its honeycomb pattern that covers the entire mouse, not just the top, and is great for gaming thanks to its low click latency, and customizable CPI and polling rate. While the mouse can be used for any grip type, its smaller size means it may not be the best choice for people with larger hands and unfortunately, the L/R buttons wobble from side-to-side, and the side buttons can be clicked by squeezing the mouse's frame, which is concerning.
Best bits:
Very lightweight
Excellent performance.
Software allows for a ton of customization
Ambidextrous design is good for all grip types
4. Razer Viper Mini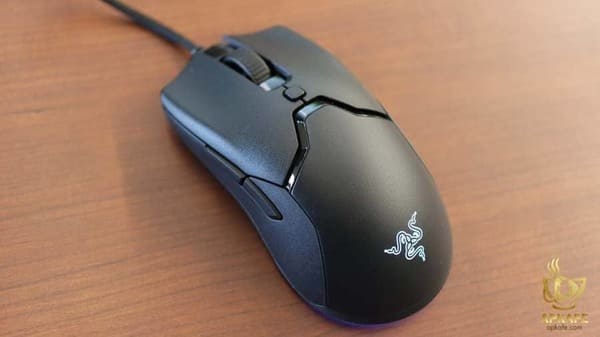 The Razer Viper Mini is an excellent wired gaming mouse. It's the smaller version of the regular Razer Viper and is one of the lightest mice as well. While its sensor performance isn't quite as good as the other mice in the Viper lineup, it's still superb and its low click latency ensures a responsive and lag-free gaming experience. Due to its small size, it's best suited for a fingertip grip, and any hand size should be able to use it with this grip type. Unfortunately, it doesn't have as many additional side buttons as the other Viper mice, but on the bright side, every button is programmable.
Best bits:
Very lightweight.
Outstandingly low click latency.
Excellent sensor performance.
Great cable with minimal kinks and drag.
5. Logitech G203 Prodigy RGB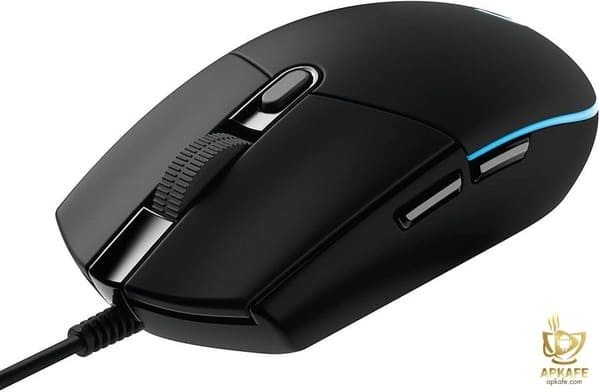 The Logitech G203 Prodigy is a great gaming mouse that has excellent performance thanks to its very low click latency and wide CPI range. It's also compatible with the G HUB software, which offers a good amount of customization over the mouse. It's a very a well-built mouse, especially for its low price point. However, its design is better suited for fingertip grip, as every hand size should be comfortable gripping it. On the other hand, its small size isn't very well-suited for people with larger hands with a palm or claw grip.
Best bits:
Well-built design, especially for the price
Excellent performance; customizable
Amazingly low wired latency
6. Logitech G600 MMO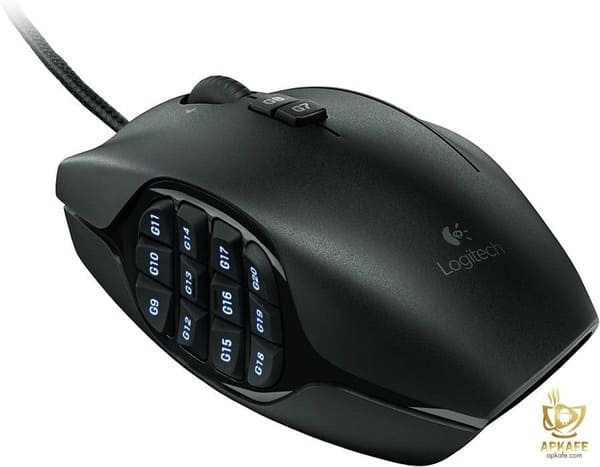 The Logitech G600 has a unique MMO gaming design. It has a 12-button side panel, which is fairly common for this kind of mouse, but it also features a third button on top of the mouse, right under your ring finger, which triggers a new set of commands for as long as you press that specific button. This gives you even more customization options for your games. However, this widens the body of the mouse quite a bit, making it unsuitable for smaller hands and not recommended for fingertip grip, as you more than likely would accidentally press the third-click button. On the upside, the performance of this mouse is excellent and customizable, and it's very well-built.
Best bits:
Plenty of programmable buttons
Very well-built design
Excellent performance, customizable
Tips for choosing a suitable gaming mouse
When choosing a mouse, you should choose it according to the way of holding the mouse of 3 most common grip types.
Palm grip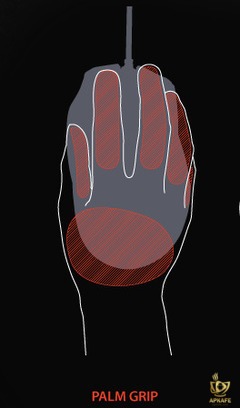 The popularity of palm grip can be understood for its natural and relaxed way for the hand to be resting on the mouse with the most contact points and support. Mice made to this grip type are usually wider, longer and have a steeper back arch in order to provide the hand with maximum support. Even though they provide a more relaxed position for the hand, palm grip mice tend to suffer in agility and are normally less suitable for games require repeating rapid movements, but ideal for delicate and accurate gliding control.
Claw grip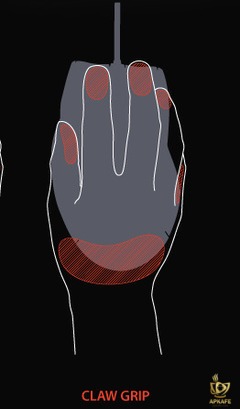 Claw grip, even though less popular than palm, has been gaining the liking from gamers together with the RTS and Action-RTS game types that are becoming ever so popular nowadays. As its name suggest, the hand is arched up with less contact points on the mouse, forming a claw like shape. Mice made to this grip type are usually shorter with less aggressive back arch angle but a more agile overall presence.
Compare to the palm grip type mice, claw grip mice are more suitable for fast gliding and provide users the feeling of control when moving fast back and forth across the screen.
Tip grip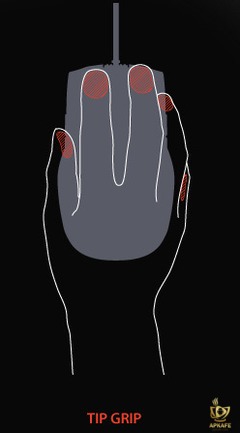 Tip grip is the most extreme grip type of the three, with minimal contact points between the hand and the mouse. This type of grip is only using the tip of the fingers to steer the entire mouse in extremely rapid movements with the least restrain of the hand and wrist. Mice chassis made to this grip type tend to be very light, very short and normally with the flattest back arch angle of the three.
Everything about tip grip is designed around speed, which it surely excels in. However, due to the minimal contact points and support of the hand, tip grip might not be ideal when the gliding movements are required to be slower, delicate and precise.
Readmore:

BEST GAMING MOUSE FOR SMALL HANDS