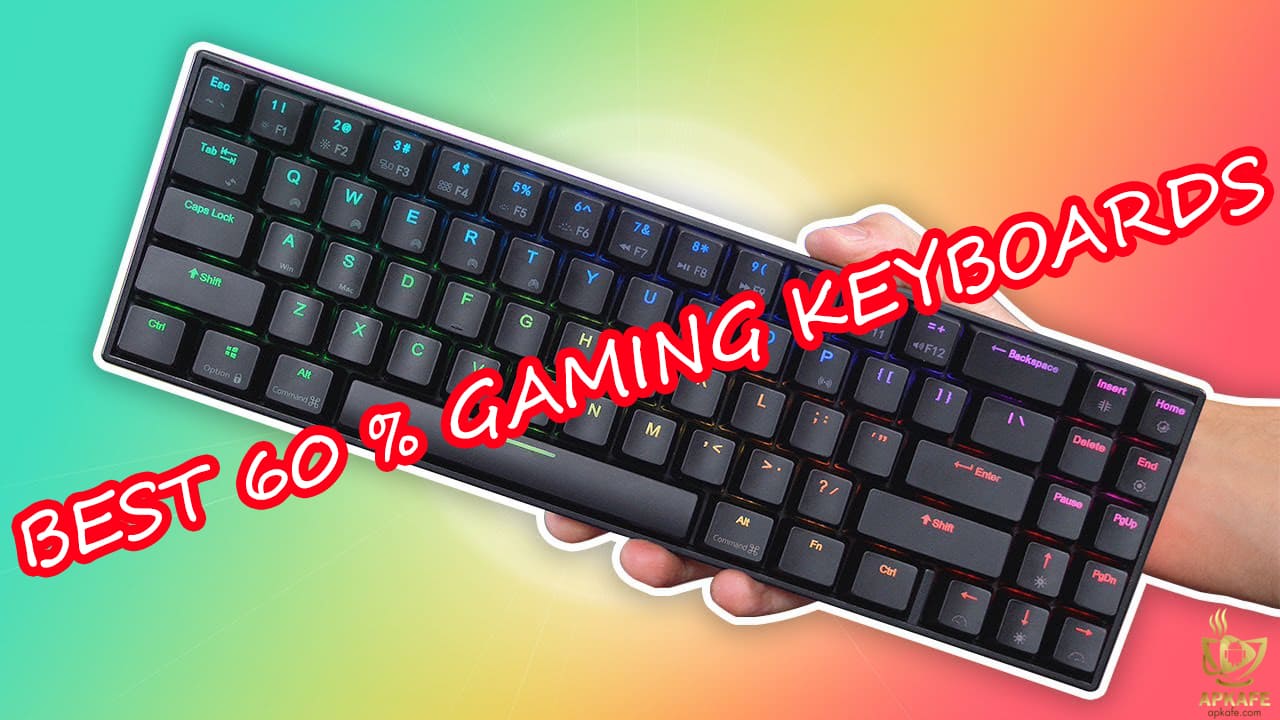 Currently, the mechanical keyboard on the market has a multitude of different models, divided by size. And the most well-known is probably the full-size keyboard (the largest and full of buttons) and the TKL size (Ten Key Less, omitted the right number pad). However, the 60 percent gaming keyboard – famous only after two mentioned above – is favored by both common users and those who love to use mechanical keyboards. These 60 percent gaming keyboards below are definitely the things you should refer to if you're looking for a slender and streamlined keyboard.

11 names of 60 percent gaming keyboards worth buying
1. ANNE PRO 2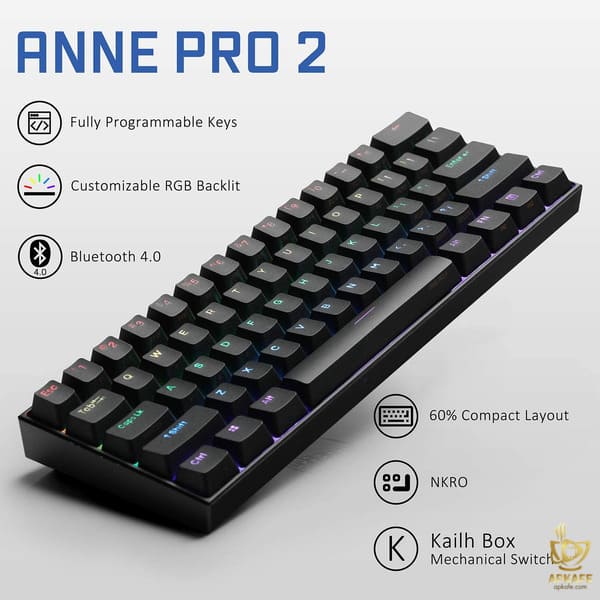 ANNE PRO 2 is a mechanical gaming keyboard 60% Bluetooth RGB with a nice and comfortable typing angle. The keyboard can connect wirelessly via Bluetooth 4.0 or USB Type-C and also can connect up to 4 devices.
The keyboard is equipped with a 1900mAh i-Ion battery for 8 hours to 4 weeks of use. Moreover, we can custom the function macros, and 16-color RGB LED modes via the support software. Full 61 keys NKRO/Anti-ghosting (USB mode only) and 1ms response frequency make this keyboard the best candidate if you want to buy a 60 percent gaming keyboard.
Advantages:
Good and complete design
Quick connection
Equipped with many advanced technologies
Good typing feeling
Defects:
2. RK Royal Kludge RK61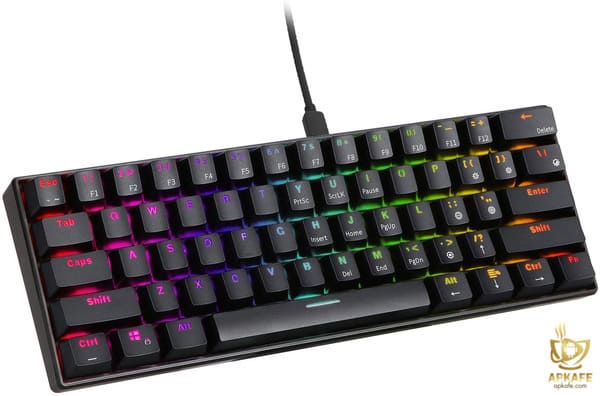 RK Royal Kludge RK61 is a 61-key mechanical keyboard, equipped with software supporting for the ability to program the function and color of each key. The 8° ergonomic design is suitable for everyday use, providing you with the most satisfying typing experience with less fatigue over hours of use.
Advantages:
3-hour fast charging time with 1450mAh battery capacity allows use for at least 10 hours
Bluetooth connection with low latency
Defects:
The software is not optimal
Monochrome led
Only Blue switches version
3. HHKB PFU Professional Hybrid PD-KB800B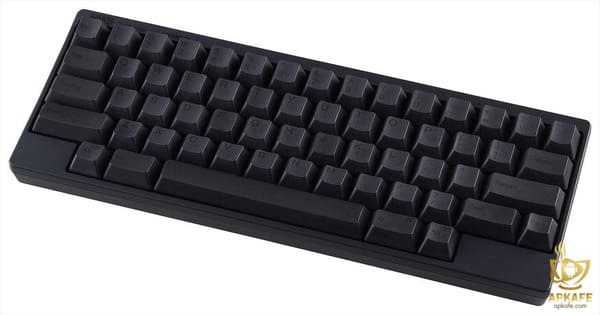 This PD-KB800B gaming keyboard 60% has a multi-platform design that supports the chattering-free capacitive contactless method. Alternatively, it is ideal for high-speed input with great vital touch and long life without fatigue, even for long-time use. The tilt adjustment function allows the keyboard to be placed at the desired angle by a three-step tilt switch.
Since the minimal keys are arranged reasonably, there is no need to move your hand from the home position, which you can primarily type quickly. This property can be further enhanced by using shortcuts combined with the "Control" and "Fn" keys. "HYBRID Type-S" and "HYBRID" can be connected by Bluetooth and USB. You can freely use wireless and wired so that you can choose any device. By registering devices in advance (up to 4 devices) with Bluetooth connection, you can quickly connect to the target device with simple key operations. The USB uses a Type-C connector that can be "reverse-inserted," significantly reducing stress during connection.
Advantages:
Great typing feeling
High perfection
Defects:
Quite expensive
No backlight
4. GMMK-Compact-BRN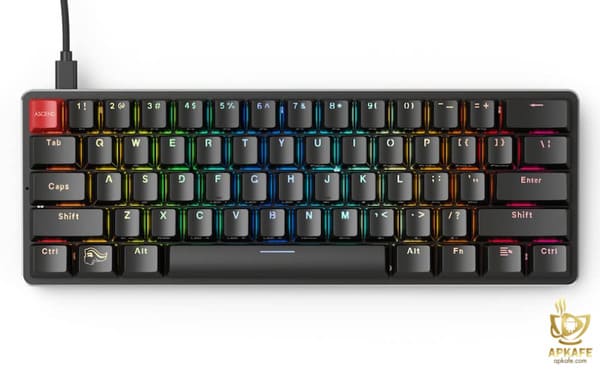 With the GMMK, you no longer have to purchase an entirely new keyboard, or disassemble and solder your switches – you can simply pop out the switch just like a keycap, and mix/match to test out and use any combination of switches you desire.
The keyboard is armed with a glorious sandblasted aluminum faceplate, 100% anti-ghosting (full NKRO), RGB LED backlighting (several modes), modular switches, and double-shot injection keycaps. The GMMK is revolutionizing the mechanical keyboard market, giving users full control without needing any technical experience.
Advantages:
Nice appearance
Bright RGB LED
Defects:
Average typing feeling
Expensive
5. KEMOVE 61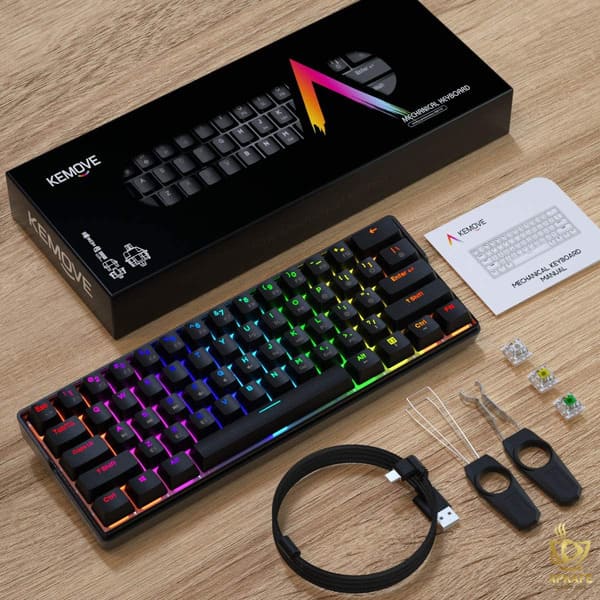 The 60 percent gaming keyboard KEMOVE uses Bluetooth 5.1 and dual-mode, certified for pairing up to 3 devices with more excellent stability and connection speed. This is perfect for all devices with Bluetooth 5.1 or lower.
With Keycaps PBT DOUBLE-SHOT, the keyboard guarantees resistance to oil and much higher hardness than keycaps but ensures light transmission. In addition, KEMOVE Exclusive 4-Layer Software allows you to arbitrarily rearrange keys and assign macros or commands to specific critical combinations on 4 individual layers. It is also possible to edit zones and status frames to perform multiple lighting modes.
Advantages:
Many choices
RGB LED
Good quality
Quick connection
Defects:
The software is not optimal
6. Redragon K530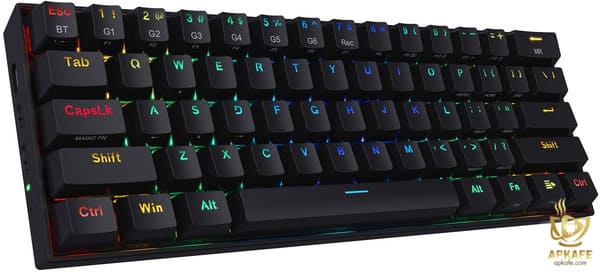 The Redragon K530 has ultra minimalistic tenkeyless (TKL) design with 61 keys portable layout frees up table space for mouse movement, which offers the purest performance for FPS pro. With an advanced 5.0 Bluetooth chip and 3000 mAh long-lasting battery capacity, you can connect your keyboard to your PC, tablet, and even cell phone at the same time without cables.
You can enjoy working and gaming on a wireless connection that's both reliable and fast. Dynamic 13 preset illumination modes are free to choose by the keyboard itself. Millions of color options and reactive typing effects make you the designer of your ultimate gear with a pro driver. Brown switches have a soft tactile feel, so you can gently feel when an input is made and leaves lower noise while in office.
Advantages:
Defects:
7. Cooler Master SK621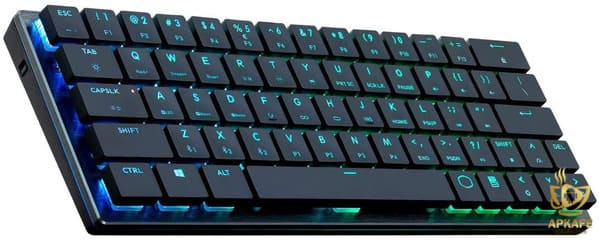 With extra-flat contoured keycaps and new Cherry MX Low Profile switches in a 60% strip-down format, you've finally found a portable wireless keyboard that delivers on performance – without sacrificing the clean aesthetics of your slick workstation.
The SK621 comes equipped with a 32-bit ARM Cortex processor for consistent precision and performance. It can not only register keystrokes instantly but also save and execute commands and macros in a snap. Thanks to the On-the-fly System, you can get an instant advantage over your opponent and beat them to the punch every time.
Advantages:
Quick connection
Aluminum structure
Cherry switches for a good typing experience
Defects:
Charging issues
Do not adjust the height
8. Ajazz AK33 Geek RGB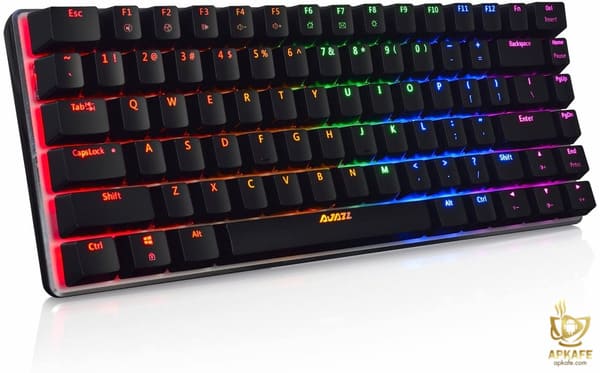 The Ajazz AK33 Geek 60 percent gaming keyboard owns an ergonomic design in various key shapes that help anti-fatigue, suitable for long-term use, whether you work, type, or play games. Also, special modified blue switches offer the same experience as Cherry MX blue, and lifespan reaches up to 60 million, giving you the purest mechanical experience.
Along with many features including metal and ABS structure, dual-injection keycaps, RGB LED backlighting, 100% anti-ghosting, gold-plated USB connector, and splash-proof design, and this is a great gaming keyboard 60% you can go with any game.
Advantages:
Bright
Reasonable price
Quality material and good durability
Defects:
A few flaws about software
9. MOTOSPEED CK62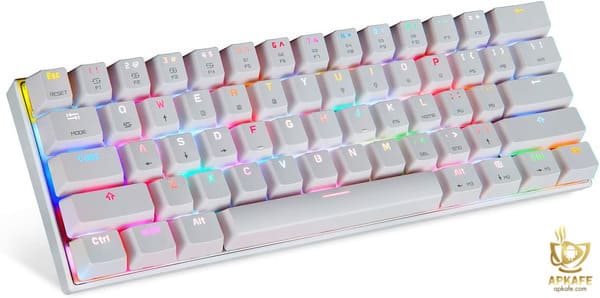 MOTOSPEED CK62 has two versions: Red switch and Blue switch. Advanced Blue or Red switches are superior with water and rust resistance and are claimed by manufacturers to have up to 80 million clicks.
Moreover, all anti-ghosting keycaps will help users reduce fatigue when used in the long run. You can select either Dual or Wireless modes to use. Besides, Bluetooth 3.0 makes the connection more convenient with a sufficient distance of up to 10m. The CK62 gaming keyboard also supports 3 operating system connections via Bluetooth: Windows, iOS, and Android.
Advantages:
Reasonable price
Quality and durability are highly appreciated
Defects:
Finicky FN keys
Occasional key shake
10. E-Element Z-88 60% RGB Mechanical Gaming Keyboard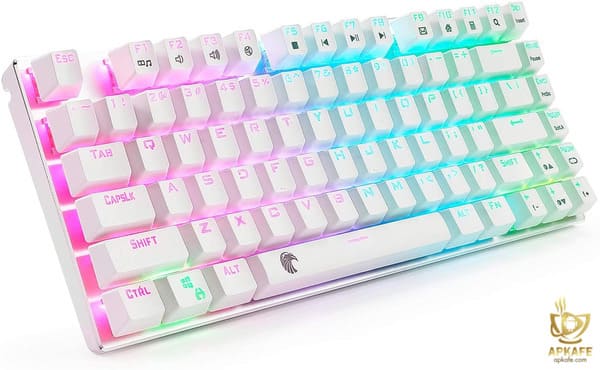 You can find the most suitable switch for you on this 60 percent gaming keyboard with many switch options. Alternatively, 100% anti-ghosting 81 keys deliver reliably accurate performance without any program error.
The keyboard is made from top-quality ABS and metal, with a matte finish and gold-plated USB connector. It is compatible with Windows 10, Windows 8, Windows 7, Mac OS X, Windows XP, Windows VISTA. In addition, keyboard shortcuts and ergonomic design make it easy to access your computer, email, web browser, volume, and media.
Advantages:
Defects:
11. GK61 Hot Swappable Mechanical Keyboard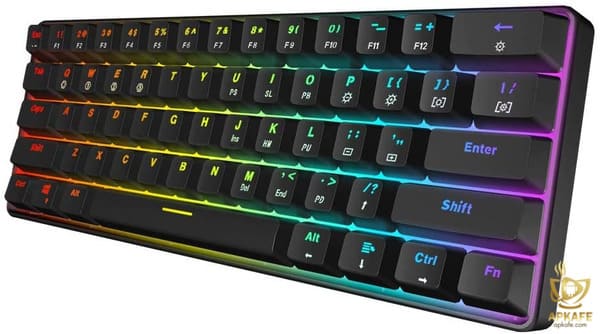 GK61 is a standard-sized 60% gaming keyboard featuring RGB backlighting, USB-C wired connection, and optical switches. The USB-C cable is detachable for convenience of portability. The optical switches are much more durable than conventional mechanical keyboard switches and are rated for 100 million keystrokes. Its light strike optical switch has a speedy response time of 0.2ms.
Users can also record macros through the software, customize advanced features, and personalize function keys with full Anti-Ghosting mode (NKRO).
Advantages:
Fast response speed
Basic water resistant
Defects:
English translation of the software is not clear