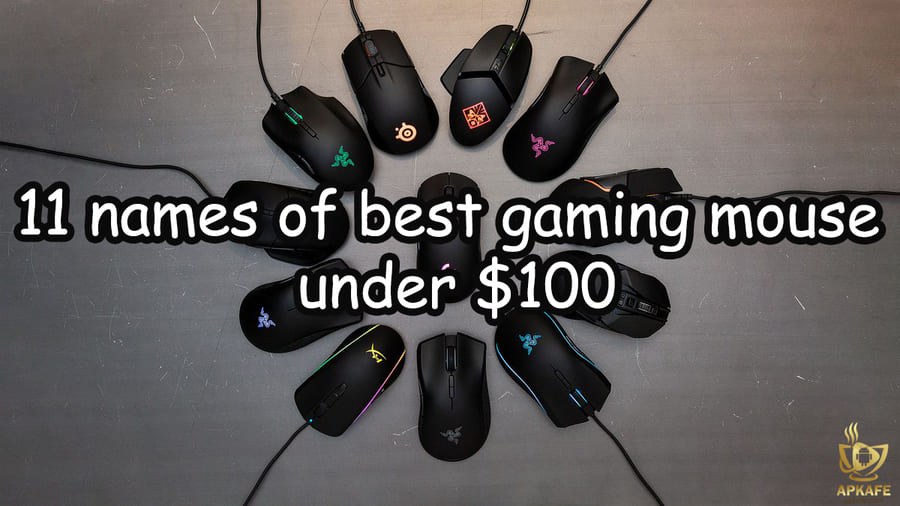 Currently, gaming mice appear with a lot of brands, models at many different price ranges. Gamers can easily choose a gaming mouse that is not only functional but also affordable. If you own a bit more mid-budget, please refer to the article below on best gaming mouse under $100 to choose for yourself the most suitable companion when playing PC games!
11 names of best gaming mouse under $100
| | | | | | |
| --- | --- | --- | --- | --- | --- |
| Mice | DPI/CPI | RGB | Sensor | Programmable Buttons | Rating |
| BenQ ZOWIE FK series | 3200 | ー | PMW3310 | ー | 4.3 |
| BenQ Zowie EC Series | 3200 | ー | PMW3310 | ー | 4.4 |
| Razer DeathAdder v2 | 20000 | ✔️ | Focus+ 20K DPI Optical | 8 | 4.5 |
| Razer Naga Trinity | 16000 | ✔️ | 5G Optical | 9/14/19 | 4.1 |
| Razer Viper | 16000 | ✔️ | 5G Optical | 8 | 4.5 |
| Logitech G502 | 12000 | ✔️ | PMW 3366 | 11 | 4.5 |
| Logitech G PRO Hero | 16000 | ✔️ | HERO 16K | 6 | 4.4 |
| SteelSeries Rival 710 | 16000 | ✔️ | TrueMove3 | 7 | 4.1 |
| SteelSeries Sensei 310 | 12000 | ✔️ | TrueMove3 | 8 | 4.4 |
| Cooler Master MM710 | 16000 | ✔️ | PMW 3389 | 6 | 4.4 |
| HyperX Pulsefire Raid | 16000 | ✔️ | PMW 3389 | 11 | 4.4 |
1. BenQ ZOWIE FK series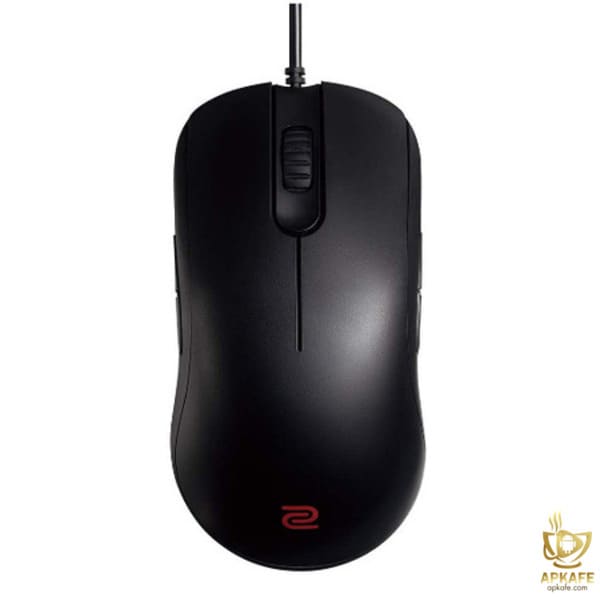 This BenQ Zowie FK gaming mouse has 3 sizes with various colors for you to choose from. It features a very discreet design. That's means you don't need RGB lighting or fancy logos on your mouse in order to perform. Moreover, the FK1 weighs in at about 88 grams (3.1 ounces) which is pretty light for a mouse, though it doesn't feel like they had to sacrifice anything in order to get to this weight.
Good:
Excellent performance
Classic and elegant appearance
2. BenQ Zowie EC Series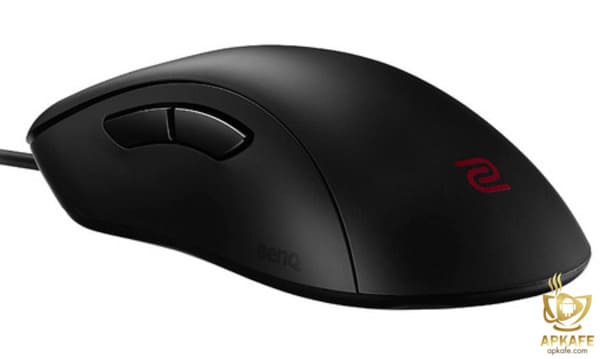 The BenQ Zowie EC series comes with ergonomic design with multiple shapes and sizes, as well as colors to maximize performance and provide a comfortable gaming experience for competitive esports players.
Good:
Lightweight
Multiple slight-variant models for different hand sizes
Unique tracking experience
3. Razer DeathAdder v2 Gaming Mouse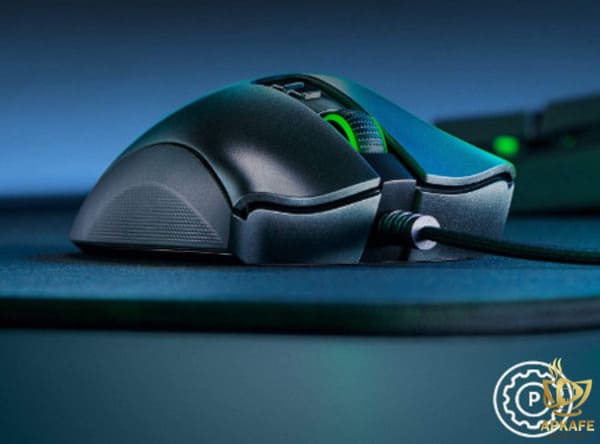 Razer's DeathAdder V2 is an easy sell. A fabulous new sensor and timeless design combine for a best performing wired gaming mouse under $100. Featuring a timeless and ergonomic shape, this mouse is one of the most comfortable mice on the market. In addition, the rubberised side grips make the device yet more comfortable than it first appears.
Good:
20,000 DPI Focus+ sensor works fantastically
Timeless, ergonomic design
Chroma lighting looks gorgeous
4. Razer Naga Trinity Gaming Mouse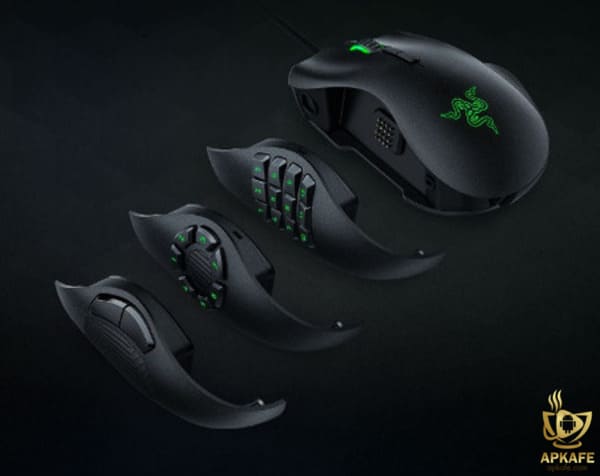 Razer's Naga Trinity finally makes the MMO mouse a little less niche by allowing you to swap in 12-button, 7-button, and 2-button side panels on-the-fly. The original Naga and its telephone-style numpad was designed for MMO players who need a lot of shortcut keys. The Naga Hex was a compromise of sorts, with half as many buttons in a much more intuitive, ring-shaped layout.
Good:
Interchangeable side panels
High-Precision 16,000 DPI optical sensor
Small, tactile bumps increases grip and control
5. Razer Viper Ultralight Ambidextrous Wired Gaming Mouse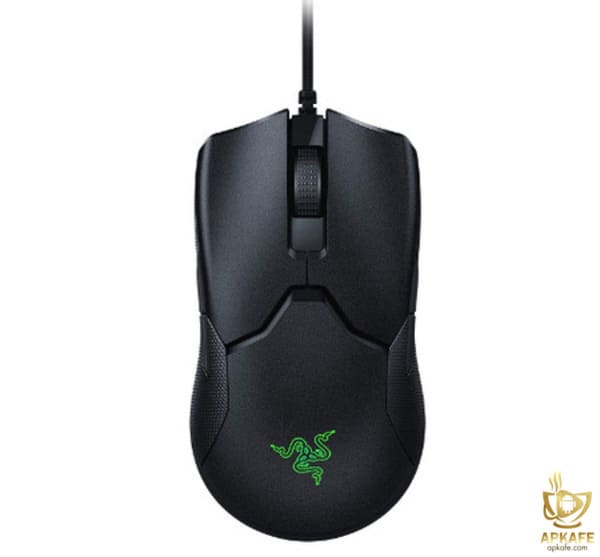 Another choice for best gaming mouse under $100 is the Razer Viper. This is probably the best esports mouse on the market right now from a pure performance perspective. Its light weight and ambidextrous design give it a huge bonus when it comes to accessibility. The Razer Viper includes a high-precision, 16K DPI optical sensor befitting the most serious gamers without the need for drilling holes in the chassis like competitor mice
Good:
Lightweight
Best sensor
Excellent performance
Truly ambidextrous
6. Logitech G502 Proteus Spectrum Gaming Mouse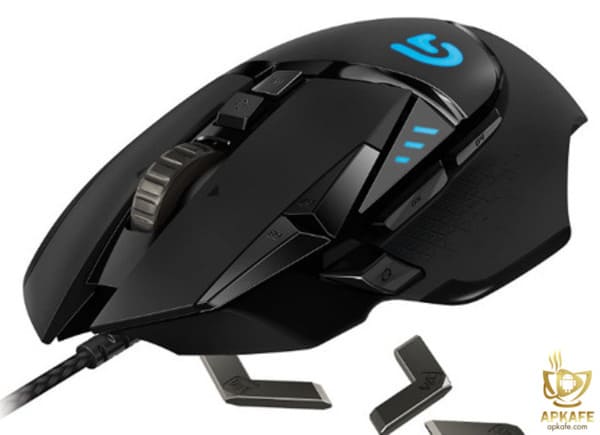 The affordable Logitech G502 Proteus Spectrum is a well-made, high-performance gaming mouse with a comfortable design, 11 programmable buttons, and customizable lighting features. Alternatively, it is a solid gaming mouse that has some added quirks like a maximum dpi of 12,000, custom surface mapping, and five removable 3.6g weights.
Good:
Amazing build quality and sensor
Work with any grip style, on any surface
Easy to use
7. Logitech G PRO Hero Gaming Mouse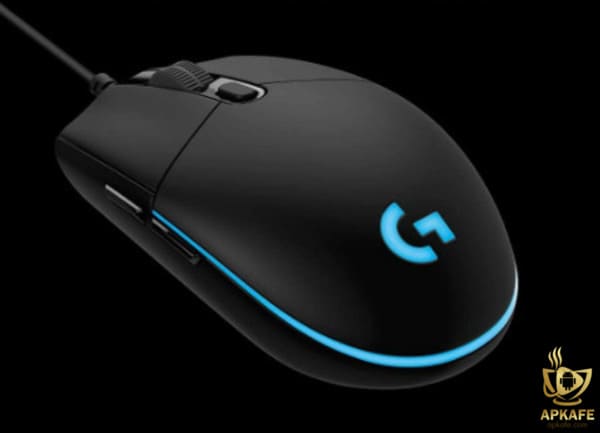 This Logitech's gaming mouse has the most accurate competition grade sensor yet with up to 16,000 DPI for the ultimate in gaming speed, accuracy and responsiveness across entire DPI range. With ultra comfortable and durable design, the mouse is optimized to reduce weight for improved comfort, stability and responsiveness.
Good:
Lightweight
Good shape and size
Great performance
8. SteelSeries Rival 710 Gaming Mouse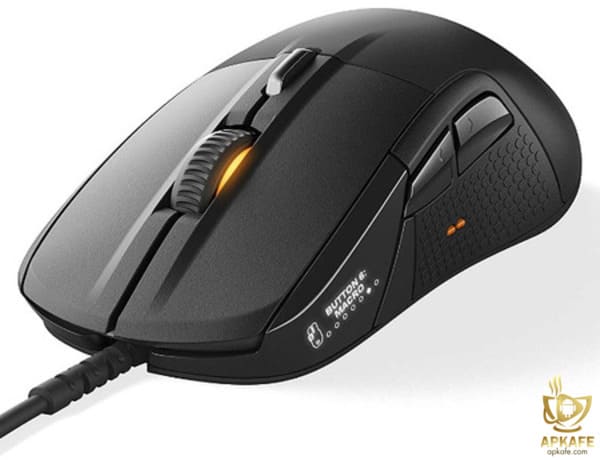 The SteelSeries Rival 710 gaming mouse features a TrueMove3 12,000 CPI, 350 IPS optical sensor built exclusively with PixArt and engineered for pinpoint accuracy and true 1 to 1 tracking. Also, the modular ID allows you to swap the sensor or change the cable or cover to exactly what you need to maximize your personal performance. The OLED display and haptic feedback are a bit of a gimmick, but they're not doing anything to actively detract from the experience. Even if they did, the modular nature of the mouse more than makes up for it.
Good:
Best performance
Sturdy and well-built
Comfortable to use
9. SteelSeries Sensei 310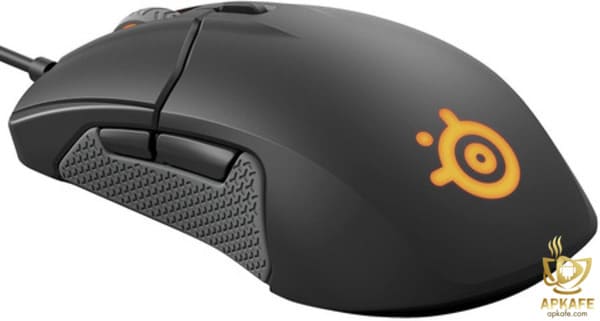 The Sensei 310 is an impressive upgrade for a mouse that had little room to improve as it was. Not only does the mouse excel in-game; it's also attractive, comfortable and a good $30 cheaper than its predecessor. It features a sleek design, excellent software and full ambidextrous support, which is more than a lot of newer mice can say.
Good:
Lightweight
Great grip feel
No lengthy animations or flashy splash screens
10. Cooler Master MM710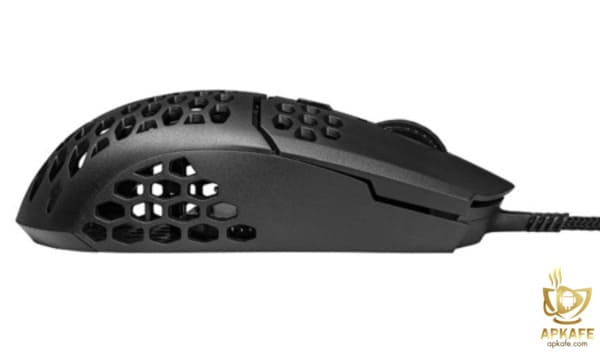 The Cooler Master MM710 is one of the most lightweight gaming mice under 100 dollars thanks to its honeycomb design. However, its appearance can be a pro and con at the same time. Also, from a moment-to-moment gameplay perspective, the MM710 performed well and the sensor is excellent. The PTFE Material provides smooth control with a low friction, consistent glide.
Good:
Very light
Excellent performance
Reasonable price
11. HyperX Pulsefire Raid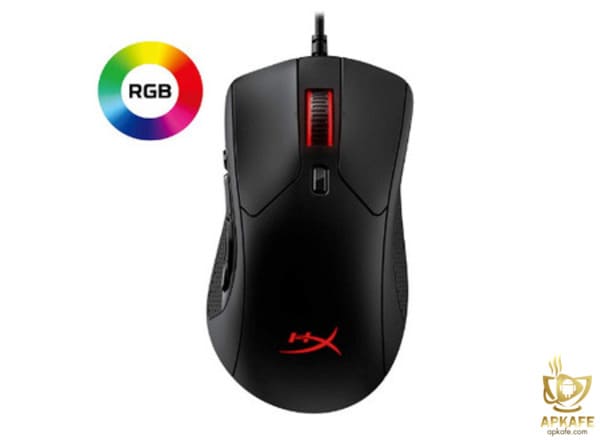 The newest and most feature-packed HyperX Pulsefire Raid gaming mouse is definitely a step in the right direction. The 11-button FPS-style mouse delivers a ton of functionality at an affordable price. With the ergonomic design, the mouse provides users with comfortable side grips. Also, like most right-handed mice, the Raid is made for palm-style handling, and the shape allows for no wiggle room on the subject.
Good:
Lightweight 11 programmable buttons.
Advanced customization
Multi-platform compatibility
From best gaming mice under $100 mentioned above, you can safely choose one to use because most of them are equipped with the best technology. The important thing for a gamer when choosing a mouse sill depends on the holding-style, the game that the mouse meets the best, and finally the favorite brand. Thank you and wish you happy gaming!