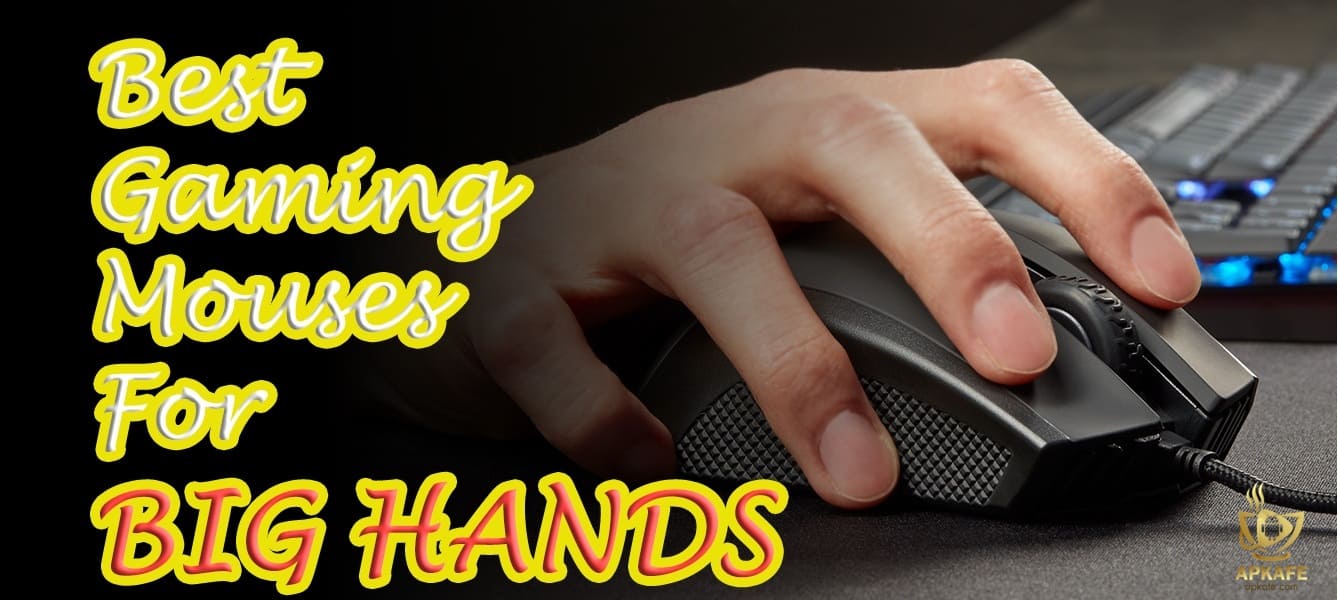 Gaming gear plays an important role to help you manage your PC games to a high level. Finding a mouse that fits your hand is also a key. If you have big hands and confused whether you could find one for you, then read this article. We have collected a plenty of gaming mouses for big hand with different price ranges right here.
Don't miss 11 NAMES OF BEST GAMING MOUSE UNDER $100
11 of best gaming mouse for big hands
1. Logitech G502 LIGHTSPEED Wireless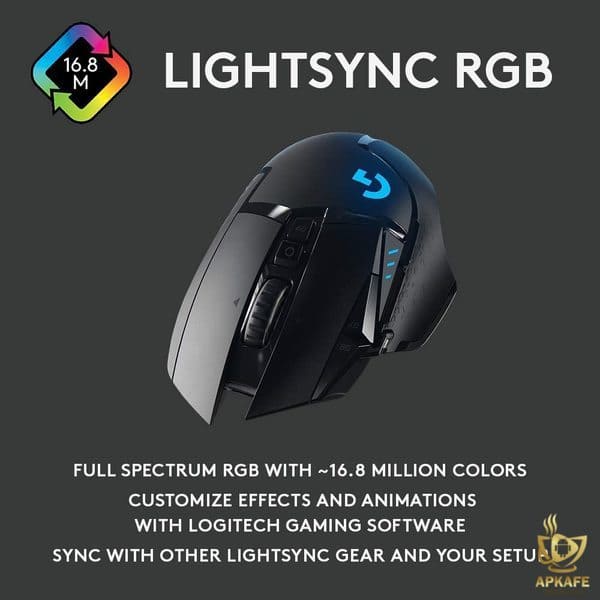 The Logitech G502 LIGHTSPEED is one of the most popular wireless gaming mice for big hands thanks to its comfortable design and large number of buttons. It also has an incredible sensor performance and low click latency, which makes it a great gaming mouse. It's very large and might be better suited for a palm grip thanks to its shape and thumb rest. It's a very versatile mouse since you can use it wireless or wired, and it's fully compatible with Windows and macOS. However, it's a bit on the heavier side, although you can reduce its weight greatly by not using the included weights.
Strengths:
Well-built and premium feel.
Low click latency and excellent sensor performance.
Lots of programmable buttons.
Fully compatible with Windows and macOS.
2. Logitech G903 LIGHTSPEED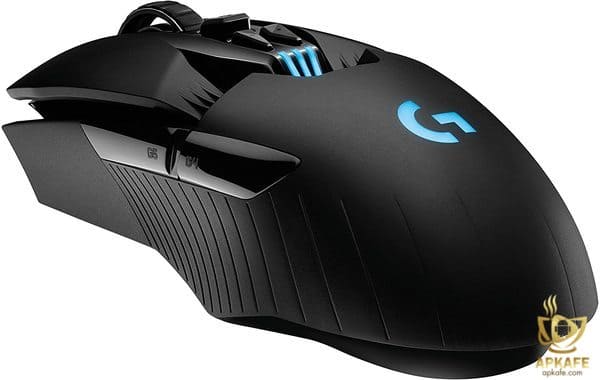 The Logitech G903 Lightspeed has been around for a couple of years now, but Logitech has recently updated this rodent with a better sensor in order to cope with the demands of gaming mice in 2019 and 2020. Its wireless operation is great, the core buttons are quick to respond, and it has good software. And, while 12,000 DPI and 16,000 DPI options both remain available The G903 is ambidextrous, just like the Razer, and it's suitable for virtually every kind of grip and almost every size of hand. That's why even if you have a large hands, this is a best gaming mouse for you.
Strengths:
Great core performance – including during wireless play
Bold, eye-catching design
11 buttons, including magnetic options
Variable weight options and RGB LEDs
3. Logitech G600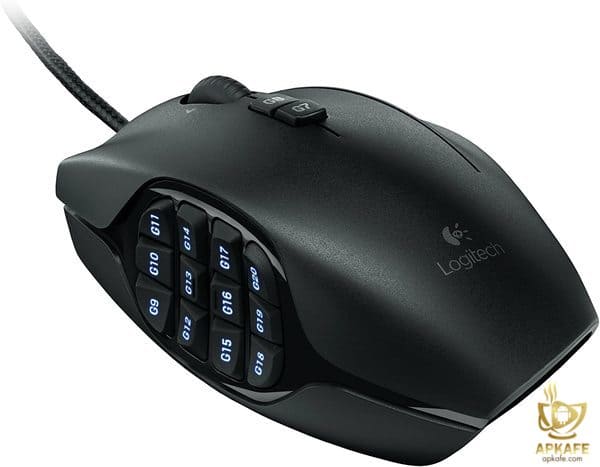 The G600, the Logitech's first MMO that geared gaming mouse, puts the 'G' in gaming. With a fleet of 20 customizable buttons, LED lights and a killer ergonomic design, the G600 is a fierce gaming mouse competitor. The Logitech G600 also comes with a 6.5ft long braided cable which ends in a standard USB connector. Logitech has also included a velcro strap mid-cable for managing the cable.
Strengths:
Built for comfort
20 buttons made for MMO
Customizable
4. SteelSeries Rival 310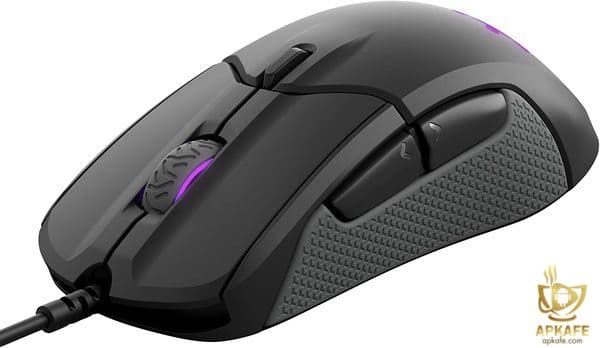 Another mouse option for big hands gaming if the SteelSeries Rival 310. It is suitable for those gamers who want a straight-forward, entry-level mouse tuned for accuracy without the sometimes overwhelming amount of features and buttons found in more specialized, and more expensive models. It offers a configurable CPI up to 12000, thanks to the TrueMove3 sensor. The sensor doesn't work well on all surfaces but it delivers zero hardware acceleration and true 1:1 tracking in ideal conditions. That means you will never see a sign of lag when using this mouse.
Strengths:
Comfortable
Adjustable lighting
Accurate tracking
5. Razer Basilisk Ultimate HyperSpeed Wireless Gaming Mouse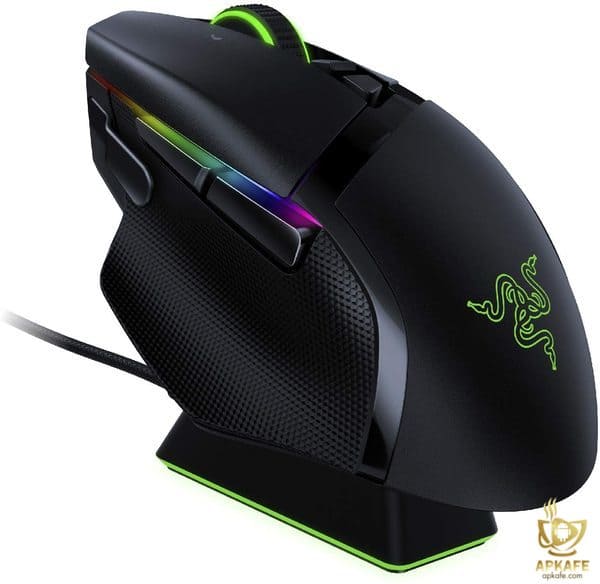 The Razer Basilisk Ultimate HyperSpeed is Razer's latest addition to its long line of gaming mice. In the past, its models have proved popular in the community; and its looks like the newest addition won't be any different. As its title suggests, Razer has fitted this mouse with its HyperSpeed wireless technology, a faster alternative to Bluetooth. Unlike the Razer Viper Ultimate, this new mouse offers both Bluetooth and HyperSpeed, allowing you to switch the optimisation between battery and performance.
Strengths:
20,000 DPI is fantastic at this price point
Stellar battery life
Dual connectivity offers versatility
Razer Synapse software offers unparalleled customisation
6. Razer DeathAdder v2 Gaming Mouse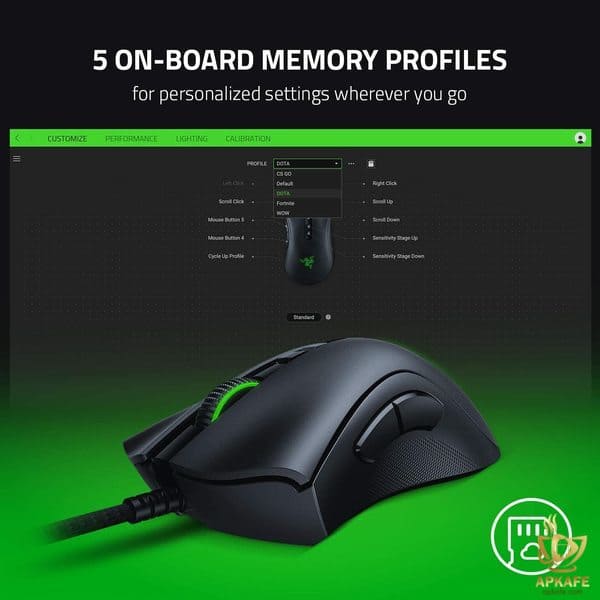 Razer updated the DeathAdder V2 with a Focus+ optical sensor that makes it a joy to use, even if it seems larger-than-usual at first. It's a worthy option for right-handed gamers who don't need a bunch of whiz-bang features to appreciate a well-performing mouse. Razer has equipped the DeathAdder V2 with two primary buttons, two side buttons, a scroll wheel and two smaller buttons underneath it that cycle through DPI presets by default. The scroll wheel and logo both feature RGB backlighting that complements the mouse's black-and-gray plastic casing.
Strengths:
Great performance
Excellent USB cable
Easy customization
7. BenQ Zowie EC1 Ergonomic Gaming mouse for Esports (Large)

This BenQ Zowie EC1 is a really great gaming mouse for big hands. It's super comfortable and has a nice group feel. The movement is smooth, fits the hand well. The mouse also come with the adjustment buttons on the bottom with color coding for DPI. Besides, it's design quite simply that you just need to plug and play – no driver needed.
Strengths:
Ergonomic right-handed design
Simple and elegant
Perfect lift-off distance
8. CORSAIR Scimitar Pro RGB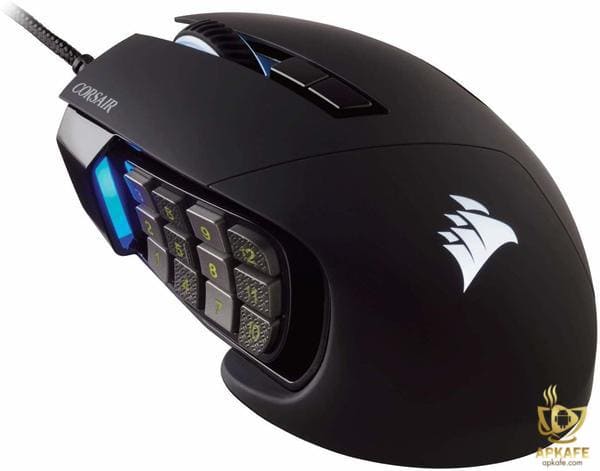 The Corsair Scimitar Pro RGB is an excellent mouse for MMO games. It has a 12-button side panel, on which you can program all buttons for different actions. It's one of the better-built mice we've tested thanks to its aluminum frame. Its performance is excellent with a very wide range of DPI, and you can easily customize it to your preference inside the iCUE software. The mouse has a short design with a high bump, making it quite universal for claw grip, but isn't recommended for extra-large hands in palm grip or small hands with fingertip grip.
Strengths:
Plenty of programmable buttons.
Excellent performance; customizable.
Amazing build quality.
9. Corsair M65 Elite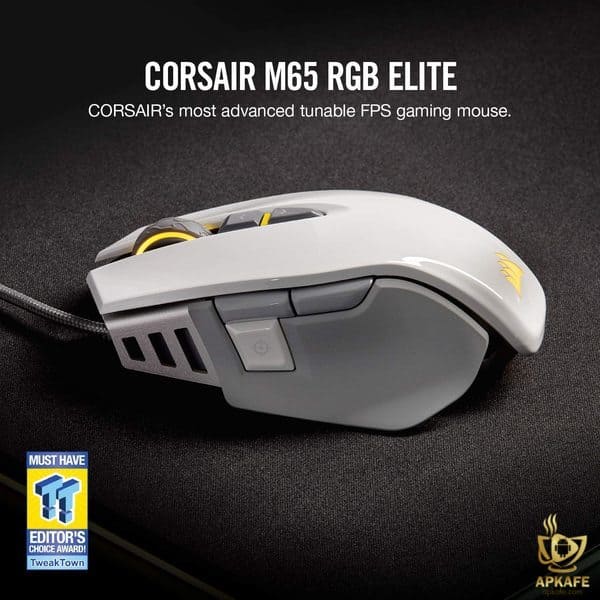 The Corsair M65 RGB Elite is a curious product. On one hand, it looks almost identical to previous products in this range, like the original unit from 2014 and the M65 Pro RGB, which emerged in 2017. On the other, the Corsair M65 RGB Elite does have several new elements and design changes when compared to Corsair's older rodents. On the inside, Corsair has kitted the M65 RGB Elite out with an 18,000 DPI optical sensor, which delivers an improved, fantastic pure gaming experience.
Strengths:
Top-notch design
Advanced Tunable Weight System
Precision Sniper Button
10. Cougar 700M EVO 16000 DPI Optical Gaming Mouse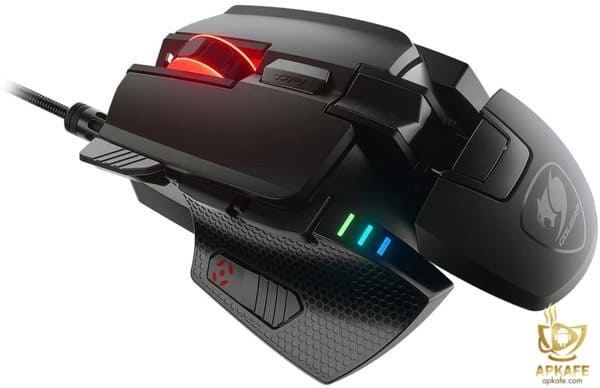 The 700M EVO Optical Gaming Mouse from COUGAR is designed to assist all your navigation needs with a 16,000 DPI sensor for precise and accurate tracking. It also comes with a 2000 Hz polling rate, 50M OMRON gaming switches, and eight programmable buttons. It's ergonomically shaped thanks to its customizable palm-rest area, height, shape, and size, which can be changed to best fit your big hands.
Strengths:
Extremely durable aluminium structure
The perfect palm rest
RGB lighting with 3-Stage DPI LED display
8 Configurable buttons
11. Redragon M801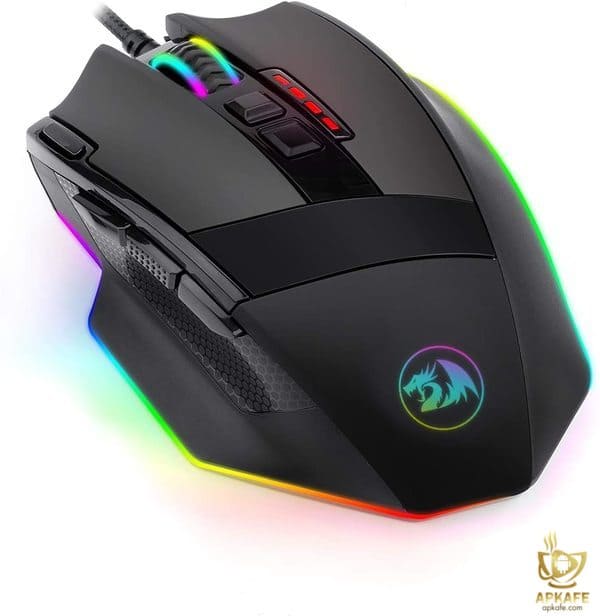 The Redragon SNIPER M801 RGB is superbly designed highly customizable wired gaming mouse featuring Macro Recordings, 8 different RGB lighting schemes, 9 programmable buttons, 5 different user profiles and Macro Recording. The Gaming Mouse offers smooth and precise movements due its high precision sensor. This makes the mouse perfect for long lasting gaming sessions or intensive editing work providing maximum comfort and support.
Strengths:
Cheap
RGB Backlight with 8 different lighting effects
Comfortable and precise experience
12400 user adjustable DPI and 30G acceleration
So, those are all best gaming mouse for big hands we have mentioned for you. No more worry when you are looking for a best one to fit your hands. Grab one and experience your PC game now.
Read more:
BEST LOGITECH GAMING KEYBOARDS
BEST GAMING MOUSE FOR SMALL HANDS