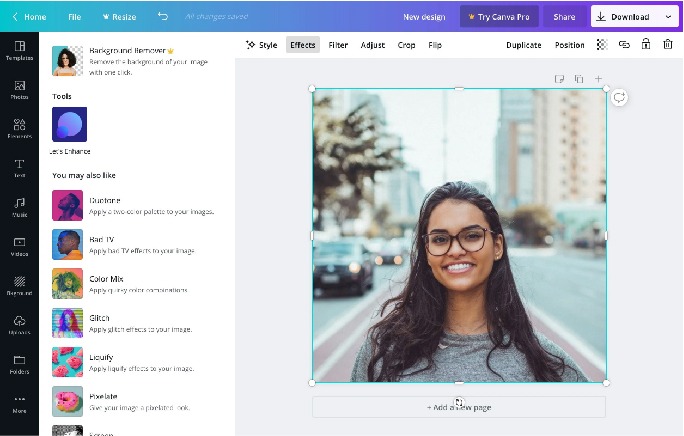 Canva is a great tool for those who want to create graphics without design expertise. Its customizable templates and a drag & drop interface make it an easy-to-learn and user-pleasing tool. Canva offers many options and features in its free version, including editing images, creating posters, or cutting videos, and designing resumes, calendars, portfolios, and much more.
How to use Canva to improve work efficiency
Create a resume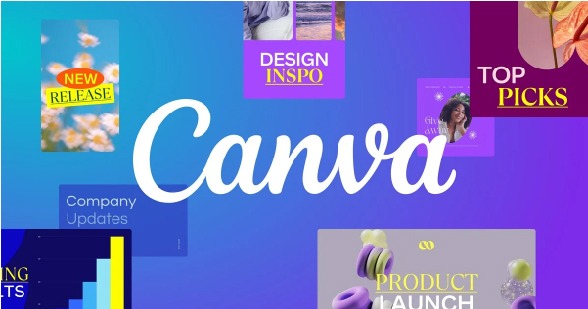 A well-designed resume opens you up to multiple career opportunities. It helps you make an impression on the employer and stand out from other candidates.
Using Canva, you can create a beautiful resume by choosing one of the pre-made templates, and even design it however you like. You can then fill in detailed information, including bio, educational qualifications, work experience, and interests. Or to be more creative, you can create a resume into an infographic. Then, download it in the desired format, including PNG, JPG, or PDF.
Write a cover letter
Besides resumes, you can also make a standard cover letter to attract the attention of the employer, at the same time, increase your chances of getting a job.
With Canva, you can choose from an existing template, and then write your content carefully. Canva allows you to edit your letter with a variety of design elements, change font styles, colors, icons, etc. to suit the company you want to apply for.
Design portfolio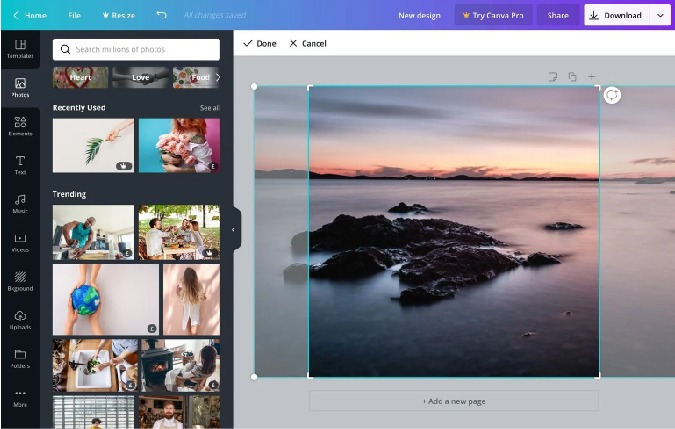 Portfolios are a great way to showcase what you've accomplished in your career. Canva can help you create an eye-catching portfolio by showcasing your best work and career achievements.
Of course, Canva also allows you to change the layout and add pages, identities, and ideas. You can even insert animations, effects, pictures, and illustrations. Once you've created your portfolio, it's easy to select entire pages, then upload them as PDFs and send them to potential partners or employers.
Organize work with a calendar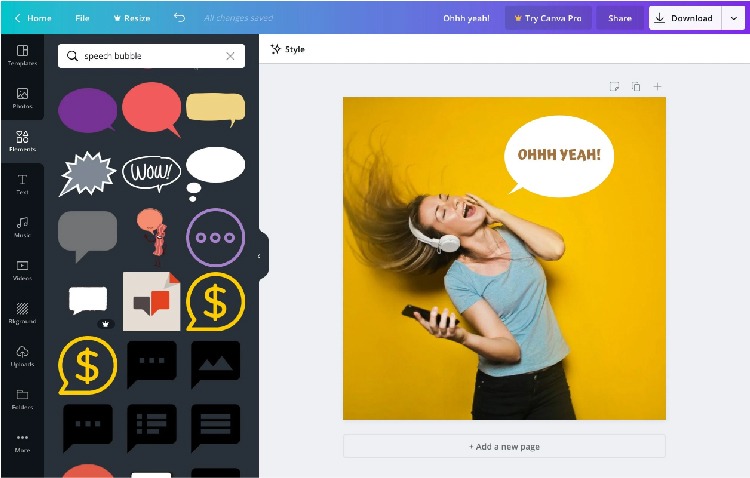 With a collection of easy-to-edit calendar templates on Canva, you can personalize your schedule in no time. This platform allows you to design a daily, monthly, and weekly work timetable according to the nature of your work.
You can create calendars with topics like passions or hobbies to motivate you to be more productive, after that, download and print them at the appropriate resolution.
Make professional presentations
Canva is an excellent alternative to Google Slides and Microsoft PowerPoint. It allows you to create an attractive, intuitive presentation using thousands of available designs. You can add multiple pages to the slide and make changes accordingly. You can then choose a transition style, enhancing the presentation's visuals as you like.
The platform also provides you with Presenter View, where you can see your notes, stopwatch, and preview the next slides.
FAQs about Canva
Can I do the above tasks without registering a Canva PRO account?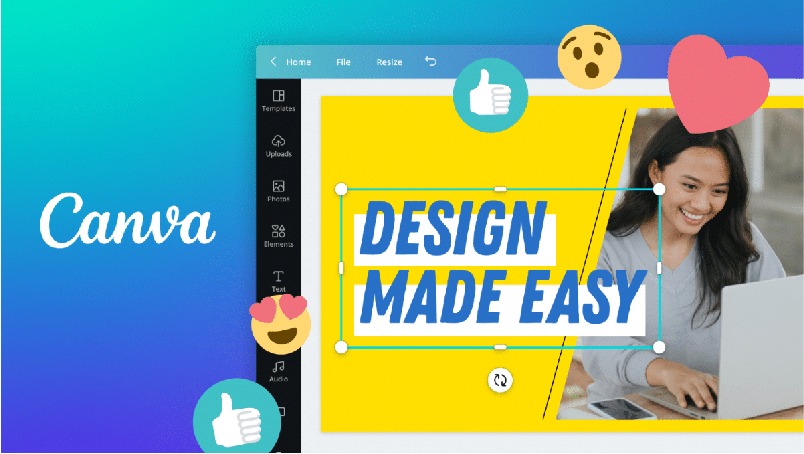 >> You can completely make all the mentioned designs just by signing up for an account on Canva, and it is not necessary to register for Canva PRO (the paid version). The steps are super simple and fast, you just need to log in to Email or connect to Facebook to be able to use Canva online without downloading.
Will the designs on Canva be lost after downloading?
No. Your designs after downloading will still be saved by the software in the system in your Design section. In addition, you can access these designed products for easy editing.
To have better work performance, should I choose Canva Free or Canva PRO?
>> Choosing between Canva Free or Canva Pro depends a lot on your work needs. If you are a personal user, and just want to create some beautiful resumes, attractive cover letters, or business documents, you should choose Canva Free. If design and advertising are your main major, go for Canva PRO.