If you are looking for a video editing application on your phone that has all the elements – simple, professional, and completely free, don't pass over CapCut. This is really a present hot application for professional video editing with supporting tools, such as adding animated stickers, inserting music, creating effects for videos, and adjusting playback speed extremely easily.
About CapCut
CapCut is a free video editing application released on both Android and iOS platforms. The app offers interesting features and a huge content library, 3D animation, AI background removal, allowing users to edit videos on smartphones easily.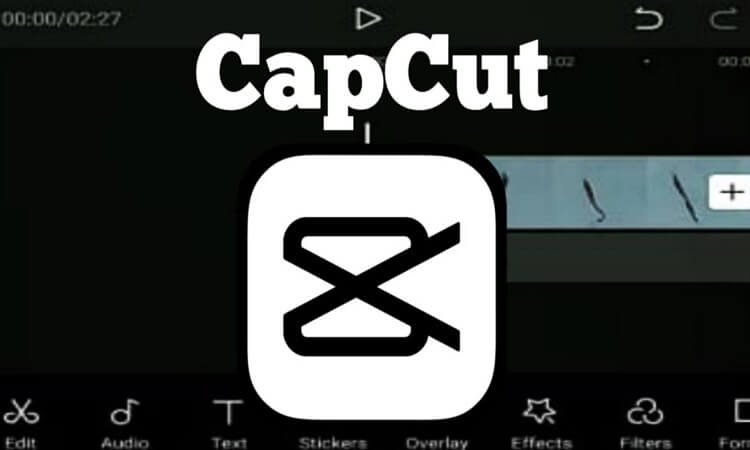 Developed by Bytedance Pte. Ltd – the company is famous for creating the popular social media platform TikTok, so after editing videos, users immediately share them on TikTok, as well as other platforms like Facebook, Instagram, etc. The app also supports more than 20 languages, including  English, Chinese, Portuguese, German, etc.
Is CapCut safe to use?
CapCut is not a malicious app, but like any other modern app, CapCut collects personal data from users to develop a data bank that can then be used for advertising.
Specifically, CapCut collects identifiers such as how you use your device, IP address, connection, device manufacturer information. It can store additional contact information, diagnostic information, and even user-generated content. All are linked directly to you.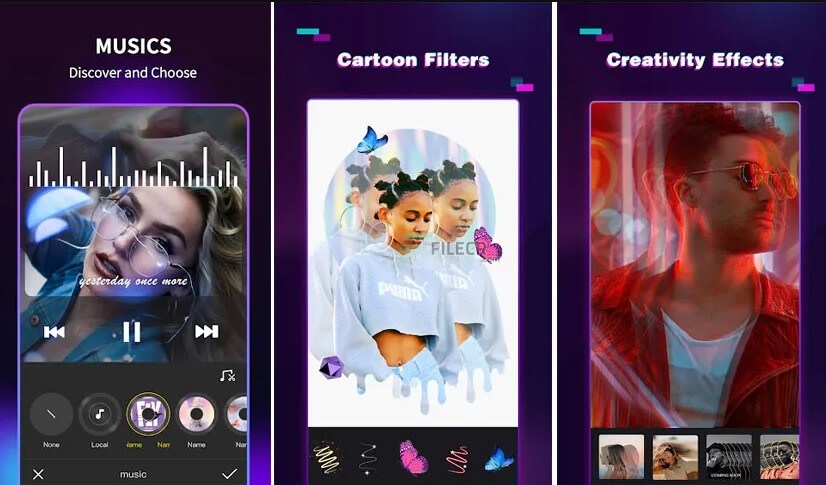 Outstanding features
Basic video editing
Trim and shorten clips and split or merge videos.
Adjust video speed from 0.1x to 100x, and apply speed curves to clips.
Animate video clips with incredible zoom in/out effects.
Highlight the best moments with the freeze feature.
Explore transition options with awesome effects on and between clips.
Advanced video editor
Keyframe video animation is available for all settings.
Edit videos to create smooth slow-motion with the optical flow feature and speed
curve tool.
Use the chroma key to remove specific colors from videos.
Easy to arrange and preview clips on multi-track timelines.
The stabilizing feature keeps video footage steady.
Intelligent features
Auto captions: automate speech recognition and subtitles in videos.
Text-to-speech: apply text-to-speech in multiple languages and voices.
Background removal: automatically remove background free of charge.
Text & Stickers
Add text to videos with different fonts and styles, choose
unique text templates. Fonts can be imported locally.
Subtitles can be added to the timeline of video tracks and can be moved and
adjusted in one step.
Trending Effects & Filters
Match video content with diverse filters that are updated weekly with the latest
trends.
Edit videos with hundreds of trending effects, including Glitches, Blur, 3D, etc.
Add movie-style video filters or freely adjust video brightness,
contrast, etc.
Music & Sound Effects
Add millions of music clips and sound effects to videos.
Extract audio, clips, and recordings from videos.
Easy to Share
Custom video export resolution, HD video editor supports 4K 60fps exports and
smart HDR.
Adjust the format and share it with friends on social media platforms.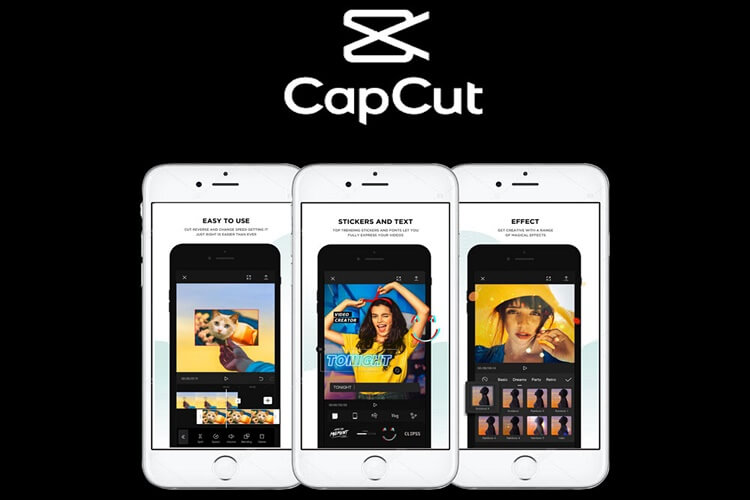 Pros
Simple interface
Free to use
No pop-up ads
Rich library of effects, templates, and filters
Availability in more than 20 languages
Easy to export and share to other social media platforms
Cons
Limited number of music tracks
No landscape mode on
Limited to under 60 FPS frame rate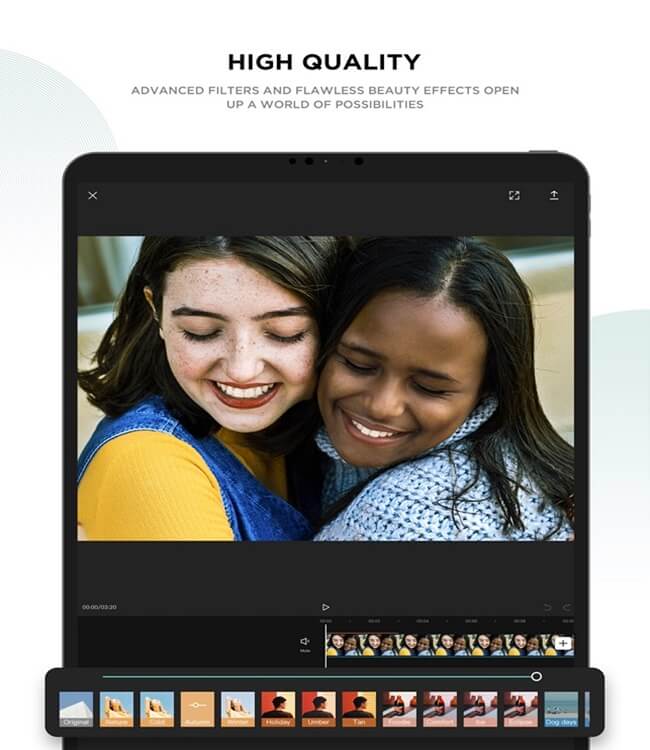 How to download CapCut APK for free
Currently, CapCut is available for iOS 9.0 and above, Android 6.0 and above, so make sure your devices meet the above conditions before downloading.
Step 1: Access the official link of CapCut on Google Play Store or App Store we provide at the top of this article.
Step 2: Click Install.
Step 3: Wait for the app to install on your phone. Click Next to access all the permissions.
Step 4: When the installation is complete, open and enjoy editing the video.
Final words
Above are the introduction of CapCut. Thereby, you already know this is a professional and simple video editing app, with built-in tools to support fast or slow playback speed easily and insert music into videos quickly. You will certainly have impressive footage when using CapCut!