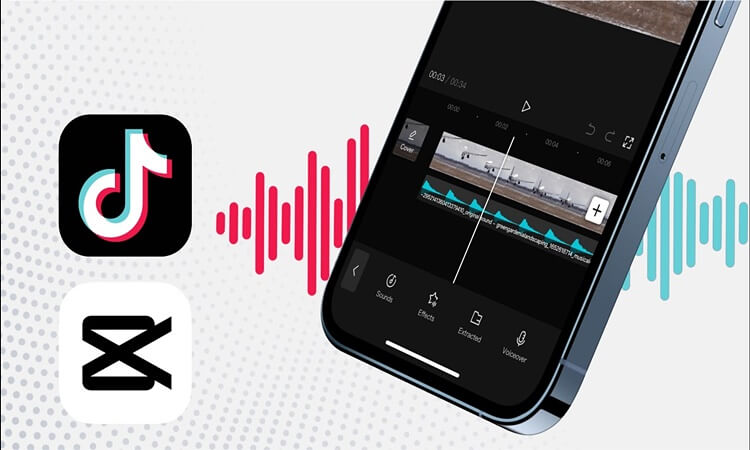 Both TikTok and CapCut have rich music store with different types of songs. However, the music on TikTok is more quickly updated; therefore, many users prefer downloading TikTok songs to set it as a phone ringtone, or to insert it into their CapCut videos. The following article will guide you on importing TikTok music to insert into CapCut videos.
Instructions to import TikTok music to insert into CapCut videos
Step 1: First of all, we will proceed to download TikTok videos to the phone. You download TikTok videos as usual, click on the share icon and then click on the download icon.
Step 2: Next, open the CapCut application, then add the video you want to edit in the application to proceed with adding music from the TikTok that we have downloaded.
Step 3: In the video editing interface on CapCut, click the Sound tab.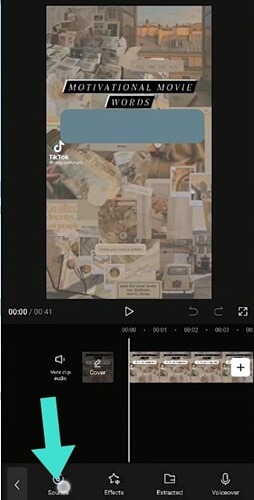 Step 4: Now display the album interface on the phone, click on the TikTok video with the sound you want to use, and then click Import audio only below to get only the song for this video.
Step 5: Immediately CapCut will extract the audio from the selected video to insert it into the video that is being edited on the app. Now, you can change this sound again if you want, such as reducing the volume of the sound.
Finally, you can edit the video on CapCut, like adjusting exposure or choosing filter selection, etc. After that, you will have a complete CapCut video with music from TikTok.