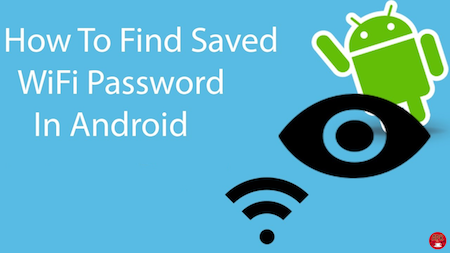 How to find android wifi password
How to find Android WiFi password to share with friends when you forgot the password you have accessed before? This "seemingly impossible" action will have a workaround with 3 ways to find the WiFi password saved in the article below.
>>How to stop ads from popping up on your Android device
>>How to turn off automatic app updates on Android devices
How to find Android WiFi passwords for Unrooted devices
For Android devices that are not rooted yet, which means that your device does not have the highest administrative access to the root directory, the only way to find the Android WiFi password is to use the free File Manager application, which is adaptable to most Android devices and allows users to access to system folders.
First, you go to CH Play and download ES File Explorer File Manager here.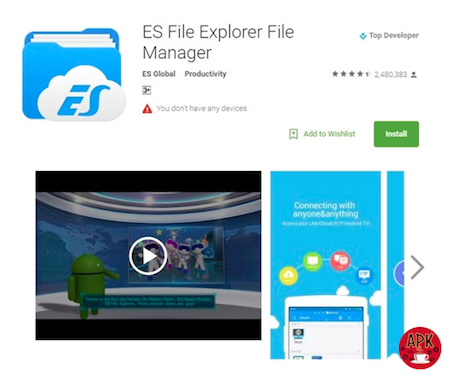 You install this application, then access the folder/data/ misc /WiFi.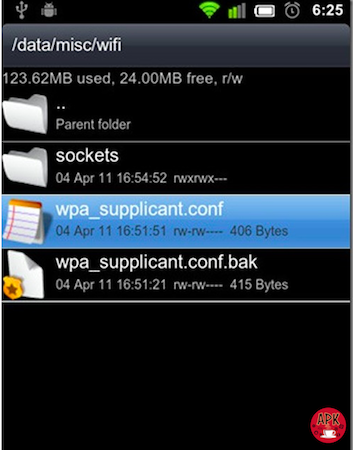 You access file wpa_supplicant.conf, which contains the saved WiFi names and passwords. You proceed to back up this file as text or take screenshots in case you need to use it on a new device or share it with friends.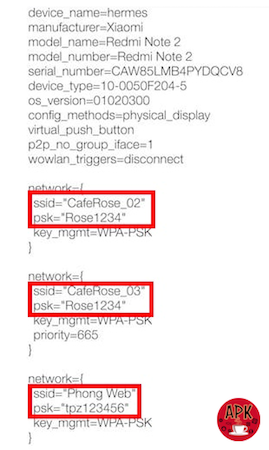 The circled locations are the WiFi names and passwords that have been saved on your Android device.
How to find Android WiFi password for Rooted devices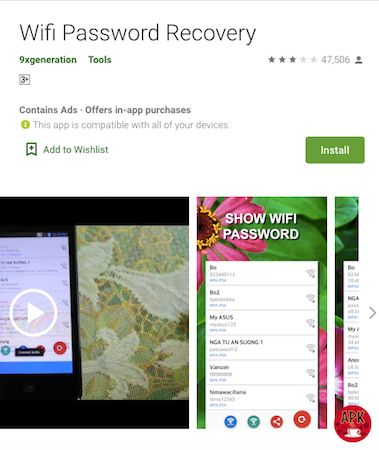 If your device has rooted, which means that you can intervene deep inside the system, there are a few ways to be able to find the WiFi passwords saved on your device.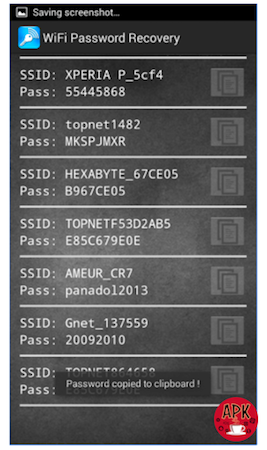 In the application to find the Android WiFi password below, there is a list of all passwords saved during the device's life from the time of the factory reset.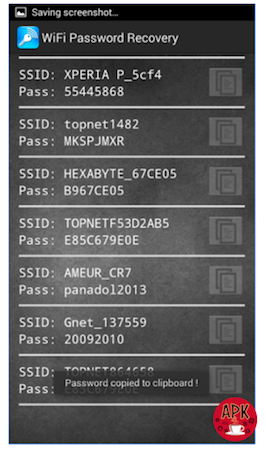 How to find Android WiFi passwords for Rooted devices
To find Android WiFi password, you download the WiFi Password Recovery application on CH Play.
Once the application installation is complete, you need to grant administrator access to the system by clicking Grant in the dialog box.
WiFi Key Recovery will automatically display the WiFi name and corresponding password right below. To save time, you can use the search box at the top.
When choosing any network, you can Copy password, or Copy All and share the WiFi password by selecting Show QR Code.
So, how to find Android WiFi password is not as difficult as you think, right? I hope you can perform successfully in the above ways. If you find this article useful, then share it with your friends!
Besides, if you wonder whether your WiFi has been stolen or not, let's read How to detect WiFi theft with a mobile device easily.