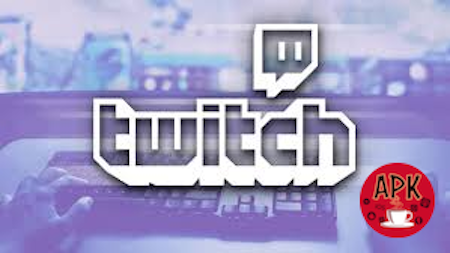 An Easy Guide on How to Download Videos from Twitch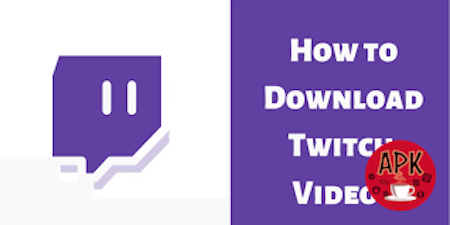 Video games have been growing faster and faster over the last few years. Along with that, the popularity of streaming websites, Twitch, for example, is also growing. I don't know about you, but watching people playing video games or watching professional eSport players competing against each other can be quite entertaining. And I'm not the only one enjoying this. Every day, various streaming sites attract millions of views from audiences all around the world. However, among those thousands and millions of people that watch their favourite streamers online, I believe there are many people like me, a viewer who lives in a place that has a completely opposite time zone and unable to watch his/her favourite streamers they are live. I rarely get the chance to watch Dr Disrespect dominating other players in the same lobby, to see Shroud playing against stream snipers or watch Ninja raging at them when he loses. So what options do I have if I want to watch them when I'm offline? Good thing I know how to download Twitch videos for offline viewing!
What is Twitch?
Introduced in 2011 as a video playing and streaming platform, the site mainly focused on live streaming of video games, for example, the broadcasts of eSport matches and tournament. Besides gaming, the websites also lets the user stream many other genres of contents such as chatting with the audience, radio podcast, music creation, etc… In the following months after its debut, Twitch gained huge popularity as well as viewership when it was estimated to have more than 4 million unique viewers in 2014 and was also ranked fourth on the list of websites that has the most internet traffic in the United States. Seeing the potential in Twitch, Amazon, later on, acquired the streaming service website with a whopping price of 970 million US dollars. With the acquiring and integration of Curse, Twitch has gained even more popularity and profit than ever. As of May 2018, the website has more than 2 million people that broadcast monthly and its viewers peaked at 15 million daily active users.
Twitch Leecher – a third-party app that lets you download Twitch VOD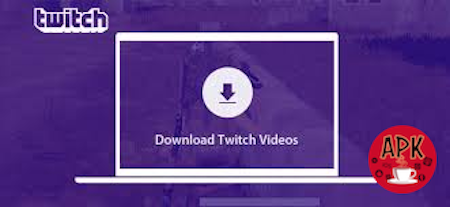 VOD, also known as Video On Demand is a popular feature that is available on Twitch. The live stream feature allows the viewers to watch a stream even when the owner of that stream has gone offline. However, all of these VOD expire after a period of time and can't be downloaded from Twitch afterwards. For the owner of the stream, it can be easier for them to get the expired VOD depending on the status of their account (affiliate or partner). But for normal users like us, we are not supported.
And that's where Twitch Leecher comes in to play. Twitch Leecher is a third-party app that allows the normal user to download the VOD of the stream before they become expired (not that Twitch doesn't allow users to download other people's live stream). The app wasn't designed, supported or endorsed by Twitch, but it is a well-designed program with a clean and simple look, making things easier for people who want to download Twitch videos.
With Twitch Leecher, you can download any live stream from any user on the website as long as they are not expired. The app also gets updates from the developers on a regular basis. In case you have any problem with the program, there are links that will be shown within the app for easy contact and troubleshooting.
How to download videos from Twitch with Twitch Leecher
In order to use the app and download videos from Twitch, the first thing you have to do is download the app (obviously!). you can always find the latest version of the program on its official GitHub page which I will link here (https://github.com/Franiac/TwitchLeecher/releases). Installing the program isn't so complicated either, you just need to follow the guide on the program itself. Once you got the app installed, open it up and hit the search button. After that you can open the browser on your device to look for the stream you would like to save. It can either be your favourite streamers' VOD or anyone. Once you found it, right click on the video and choose copy link address. Now close the browser, open up Twitch Leecher and click on the URL button in the Search section. Paste the link you copied earlier on to the white text box with either your mouse or your keyboard. After you have finished searching, a small box should appear where you can see the video that you just pasted in earlier. On the bottom right corner of that video is a download button. Once you hit that, you will get to choose the quality of the video that you want to save, the location where you save the video and the desired name of the video. Give it some time to download depending on the download speed of your internet and voilà, now you have a video replica of the stream that you would like to see on Twitch. It's that easy!
Well, that's everything you need to know about downloading VOD playback on Twitch. Among many of the methods I found on the internet, I think that this is one of the most efficient ways for users to download Twitch videos online. I hope you guys find this tutorial to be useful and easy to understand. If you follow these steps you can now do what the website should have itself in the first place ( A way to view the videos without an experation date) If you like this article and our tips and tricks, remember to follow us for even more guides as we post new stuff regularly.