Instagram is used by pretty much everyone these days. Everyone likes to post to their followers, showing off those great beaches, hilarious memes, and their lunch. In fact, sometimes, you like something so much that you want to repost it yourself. Still, the app doesn't give you a default option to do this, so you'll have to do a little working around to get it done. There are more and more questions when you're using Instagram. Today, Apkafe will present to you some of Instagram tips to help you use the app like a pro.
Instagram tips – How to see who doesn't follow you back
This is actually a very simple process and can be done within the app with minimal effort. You'll have to download an Instagram manager software – we recommend Combin as they have a free version that allows for 50 search results for posts and 25 for users. You can pay to get more out of the software, although you won't need this unless you're using you account for business purposes.

Instagram tips – How to reshare posts
There's a couple of ways to do this – first thing's first, you should always get permission to repost stuff on Instagram. This keeps the original user happy as well as Instagram, who are taking an increasingly active role in stomping out content thieves. To get permission, simply ask – comment on the photo sharing your admiration and asking if you can use it, or just sent the user a direct message asking the same thing. It's always a good idea to credit the original user in your repost. Give a link to their page so that they know you're being legit (always good to credit the artist).

Reposting Using Screenshot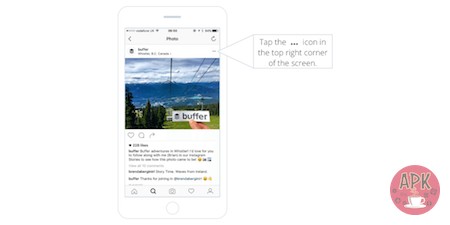 Once you've got permission sorted out there are two ways to go about reposting on Instagram. First, you can simply screenshot the image, crop it to your specification and then repost that picture. This is by far the easiest way, although you'll lose a bit of quality on the photo, so if you want to get a better quality image, then it's worth taking the time to get an app that specialises in this.

Reposting Using Buffer App
First, download the Buffer app – then go to Instagram and find the image you'd like to share and press the three dots icon (…) in the top right corner of the photo. Select 'Copy Share URL' on Android, or 'Copy URL' on iOS, then go back to the Buffer app and it will automatically recognize the URL in your clipboard. This will bring up the post, with the original caption attached underneith. Buffer will also add a byline giving credit to the original account that posted it – a nice touch.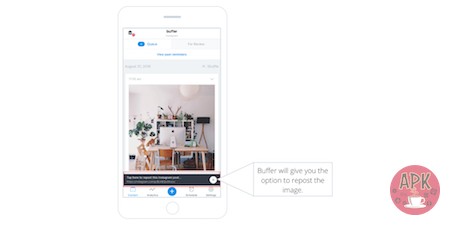 Once you finish the caption and your edits, you can set a time to be reminded to post the picture. Instagram doesn't allow third-parties to auto-post, so you'll need to schedule a reminder to your phone. Then, you open it to share the post at that time.

This is better way to ensure maximum quality in your shared images, although evidently it's a bit of a hassle to use this method. You might prefer to just use a screenshot and take it out of your camera roll.

Wrapping Up
Reposting on Instagram can be really useful, especially if you're trying to build a brand. You also make your page more interesting the more content you have. Give it a try now. Just remember to always give the original user credit for the share and remember to always obtain permission. It's a show of respect for content creators that you're using for your own benefit. We hope you found those Instagram tips useful.
>>What is Torrenting? A full guide to understanding file sharing
>>An Easy Guide on How to Download Videos from Twitch