There is a variety of iPhone and Android dating apps to help you find your partner. In this article, we will present some cool apps for couples. Let's take a look!
Here is a list of the top most popular dating apps for couples today: 
1. Tinder
Tinder is one of the most popular love apps for couples nowaday, operating worldwide. If you want to date the fastest way, use this app right away. 
2. Happn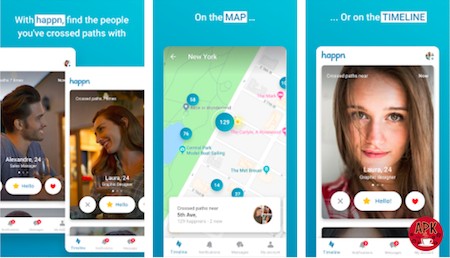 Happn works by asking users to indicate which places they have traveled then provides statistics about the number of times users have visited along the roads and connected with someone.
3. Match.com
The app has one big advantage (except for Tinder) is that it has a huge database and lots of registered people. This is extremely important for dating apps because it offers a variety of options and allows you to explore nearby people, view their photos, and "wink" for free. 
4. Coffee Meets Bagel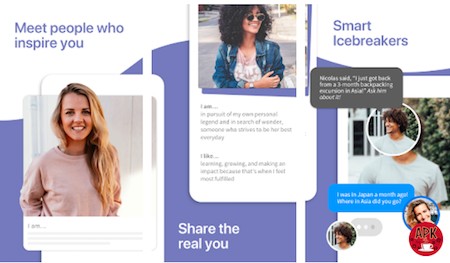 Coffee Meets Bagel provides a different approach. Instead of letting you browse through hundreds of potential partners looking for your attention, CMB will help you to choose one. Around midday daily, you will get the best choices based on the application algorithm. That number may vary, usually around 15-20 people per day or maybe only about 4-5 people.
5. eHarmony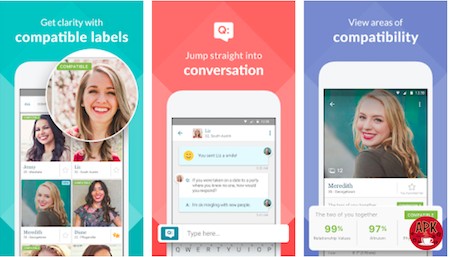 eHarmony is a very detailed matching service, more suitable for those who are looking for a long term relationship. You can fill in a personality questionnaire to find an exact match.
Some other cool couple apps
1. Sex Games for Couples ❤️
This couple game is perfect for having a great time with your partner, from foreplays to naughty pleasures. With more than 1 000 dirty and sex dares, discover cute things about your partner and play a naughty game.
2. HomeBudget – One of best budget apps for couples
The best way to save money is to manage it carefully. With HomeBudget, you'll not only be able to manage your individual budget and track personal expenses, but you can do so for your household too.  If you're looking for a highly flexible and versatile money management app for budgeting and expense monitoring, and you would also like to share that responsibility with your significant other-half, then HomeBudget fits the bill perfectly.
3. Couplete – A calendar app for couple
This app plays as an wishlist for couples. It is for those who want to plan everything they want to do together. The app has many outstanding features, such as dedicated messenger, a wish box, timeline, love letter features, etc. Besides a sharing calendar for couple, this app is also a private chat app for couple thanks to dedicated messenger feature.
4. Happy Couple
Happy couple is one of free fun game apps for couples on Android and iOS users. It is a love quiz game app where you can have fun and find out more about what your partner thinks or feels. It has a lots of quiz questions for couples by which you can easily know about your partners. You can also earn points after answer correctly for a question. The app has different locked challenges, you can easily unlock it after fill correct answers.