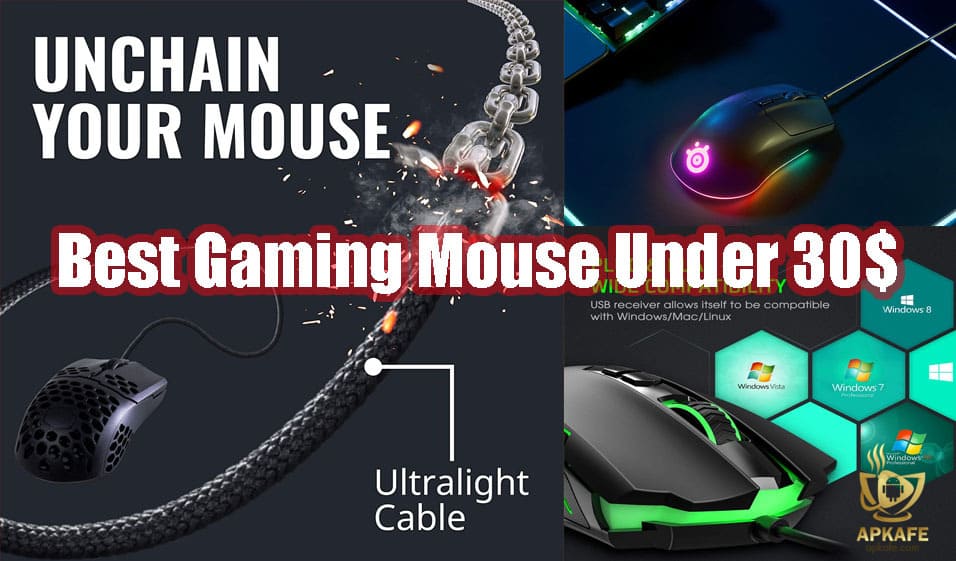 Among the many various gaming mice available today, you might be confused to choose one suitable for your need (studying, working, but mostly gaming). Also, budget is an concerned issue to you? So, before you decide to buy a new gaming mouse, take a look at the list below. All of best gaming mouse under $30 mice contain flawless optical sensors, robust designs, and extreme user friendliness
Don't miss THE BEST GAMING MOUSE UNDER $50 FOR GAMERS
8 of best gaming mouse under $30
1. Logitech G203 Prodigy RGB Wired Gaming Mouse
The Logitech Prodigy G203 reports 1,000 times per second, 8x faster than standard mice. This means when the mouse is moved or clicked the onscreen response is virtually instantaneous. It offers a high DPI setting among budget mice along with accurate performance, and it's backed by useful companion software too. Still, its design is lacking. Its all-plastic shell feels slippery, and the right-and left-mouse buttons are too mushy and loud. All makes it a good gaming mouse under 30.
Best bits:
Very accurate
Affordable price
6000 DPI
2. SteelSeries Rival 3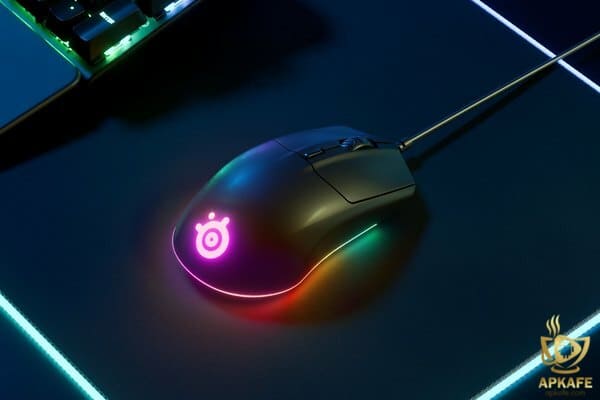 The SteelSeries Rival 3 is a great wired gaming mouse. It feels very comfortable to hold, and any hand size should be able to easily reach all the buttons when using claw grip, while only small hands will have a difficult time with fingertip grip. While the max CPI isn't as high as many other gaming mice, it's still likely more than high enough for most people, and the sensor had one of the lowest CPI errors that we've measured to date. The mouse is very lightweight, and its software is fully compatible with both Windows and macOS, which is great. Unfortunately, the side buttons start flush with the body of the mouse, which makes it slightly difficult to press them unless your thumb rests in just the right spot.
Best bits:
Excellent sensor performance with low CPI error.
Comfortable for all hand sizes with claw grip.
3. UtechSmart Venus Gaming Mouse RGB Wired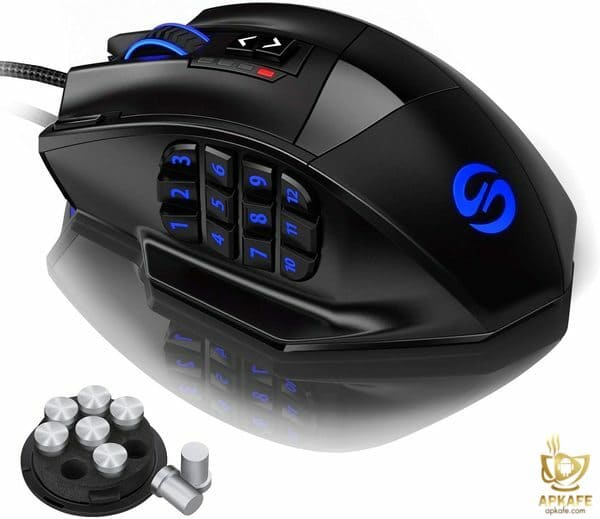 The UtechSmart VENUS is an excellent wired MMO mouse with a fairly standard 12-button layout on the left side. Its right-handed ergonomic slant makes it quite comfortable for extended use, though unfortunately, it's too large for people with small hands to comfortably reach all buttons, and is best suited for medium or large hands in palm or claw grip. While its click latency is a bit high, it has one of the most consistent CPI that we've tested so far, giving it remarkable sensor performance.
Best bits:
Consistent sensor performance.
Surprisingly well-built and comfortable.
Lots of programmable buttons.
4. Corsair Harpoon PRO – RGB Gaming Mouse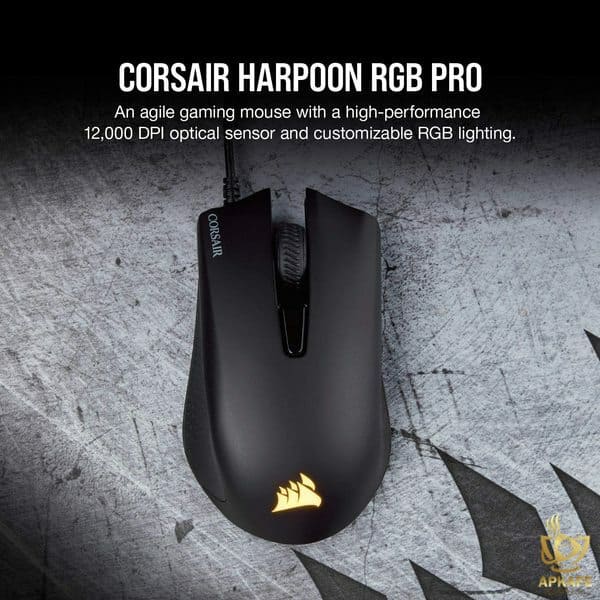 The Corsair Harpoon RGB sits on the bottom rung of Corsair's mouse line-up, but it is not without its charms. Corsair makes smart sacrifices to hit a very reasonable price for the Harpoon RGB. Like its name suggests, the mouse features RGB lighting along with precise performance with five DPI settings, plus a useful sniper setting you won't find on other budget mice.
Best bits:
Well-rounded budget
Comfortable design
Excellent DPI settings with a helpful sniper setting.
5. HyperX Pulsefire Core – RGB Gaming Mouse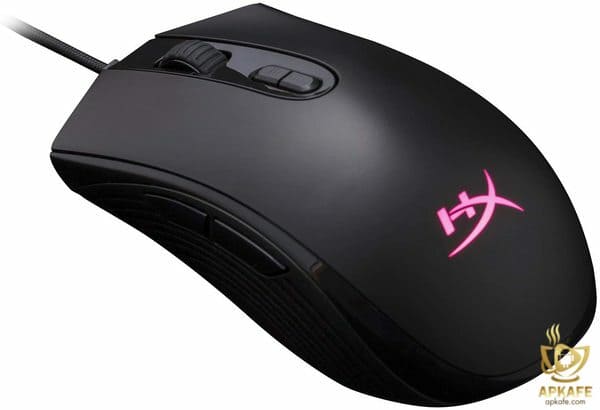 HyperX Pulsefire Core is a USB mouse with 1000 Hz polling rate (the USB cable is not detachable), the design of the Core is similar to the Pulsefire FPS models, though the shape is symmetrical like the Pulsefire Surge. The Pulsefire Core is a budget option as it costs less than $30. However, according to its specifications, it is on par with more expensive rodents. It has a symmetrical form factor, PixArt PAW 3327 optical sensor, customizable RGB lighting, and main buttons rated for 20 million clicks—it has the specs to be great, especially at such a low price point.
Best bits:
Easy customization with HyperX NGenuity software
Large mouse skates for smooth, controlled gliding
Lightweight
6. Redragon M602 RGB Wired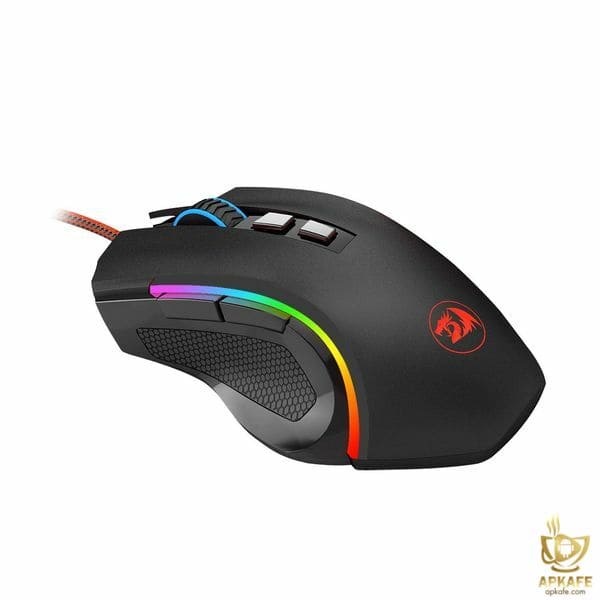 The Redragon M602 Wired Gaming mouse is superbly designed highly customizable wired gaming mouse. The Gaming Mouse is elegantly and comfortable thanks to a contoured smooth ergonomic design and offers smooth and precise movements due to its high precision sensor. This makes the mouse perfect for long-lasting gaming sessions providing maximum comfort and support. It features a 7200 DPI optical gaming sensor with advanced tracking and high-speed motion detection for precise control. Offering on-the-fly DPI and profile switching with DPI Color indicator so you always make the right moves and can focus on your gameplay.
Best bits:
Backlit and RGB
Ergonomic
Customization Software
7200 DPI
Really low price per value
7. PICTEK Gaming Mouse Wired
Pictek's basic mouse is one of the best gaming mouse under $30 for gamers who want to save a few bucks without sacrificing performance. You get a 7200 DPI mouse with adjustable DPI, adjustable polling rate and seven programmable buttons. It has 16 million colors for its LED backlighting and a comfortable, ergonomic design. This isn't going to compare with the best mice out there, but it's a seriously great price for what you get, and it looks and feels like much more expensive options.
Best bits:
Excellent gaming performance with 7200 DPI and 4 polling rate
Ergonomic design
Cheap
8. Redragon M711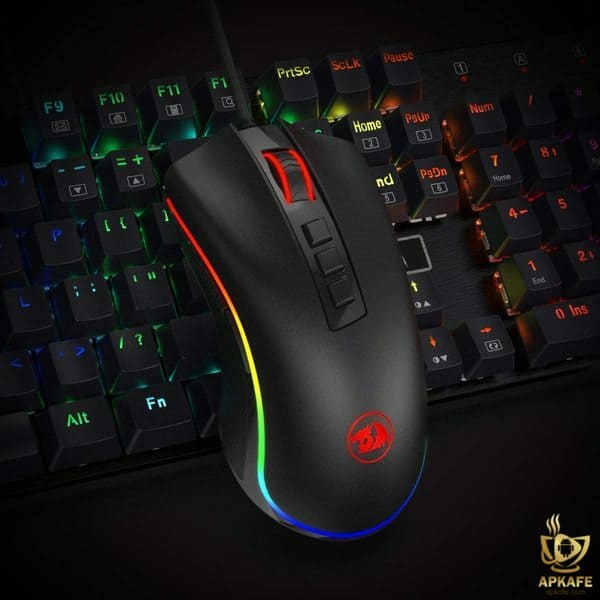 The Redragon mouse with 5 adjustable DPI levels will meet your multiple needs, either for daily work or gaming. It has DPI can be adjusted freely, taking advantage of on-the-fly DPI switching to instantly match mouse speed to gameplay demands. Besides, the Mouse Point Speed setting in the software also allows you to mildly change the movement speed of the mouse to achieve the best fit mode for yourself. The M711 Cobra gaming mouse is an essential computer accessory for die-hard gamers with its aggressive design for hands!
Best bits:
High customization
Comfortable to use
Color-accurate RGB lighting
Tip for choosing a mouse
One of the good tips for choosing a mouse is to choose according to the game genre. Based on the operation of using a mouse when playing a game, we will divide it into FPS-specialized gaming mice (and for RTS games) and MOBA-specialized gaming mice (and also for MMO, MMORPG).
– For FPS games, there are 2 factors you need to care about: READING EYES (standard tracking, no acceleration, low lift off, etc.) and sometimes, you need a dedicated BUTTON TO SHOOT in the thumb position .
– With the MOBA game, one factor needs to be considered is MANY SPECIFIC BUTTONS to assign skills.
Note: FPS players absolutely play well with MOBA, but not the opposite. Thus FPS-specialized mice will be picky compared to MOBA mice.
Read more:
BEST GAMING MOUSE FOR SMALL HANDS
BEST GAMING MOUSES FOR BIG HANDS