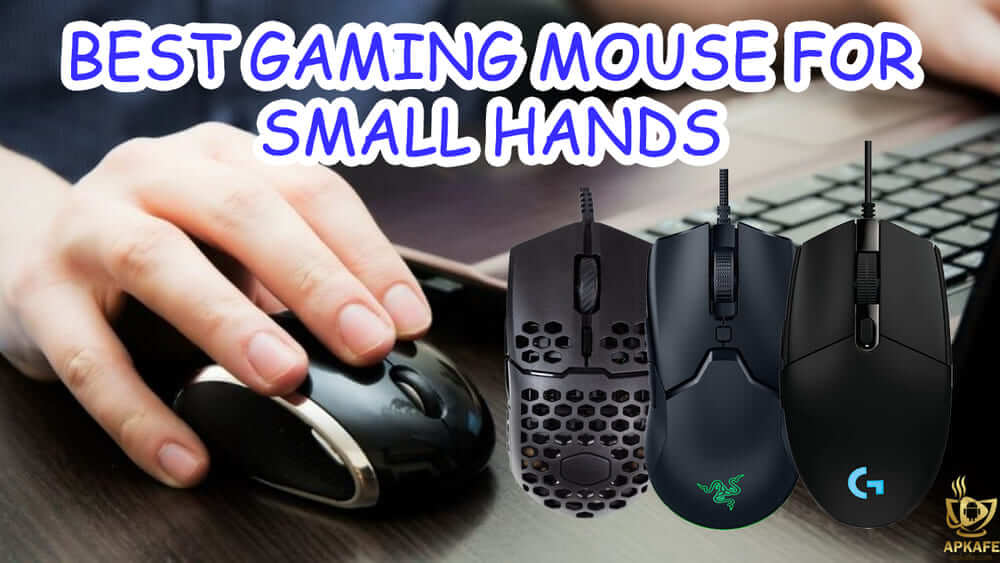 Gamers often have wrist problems because of using the mouse too much. Therefore, in addition to good features, the appropriate size as well as the weight of the mouse also greatly affects the operation of the mouse when they are playing games. We already have a list of the best gaming mouse for big hands, then today, let's take a look at 12 best gaming mouse for small hands.
Don't miss: THE BEST GAMING MOUSE UNDER $50 FOR GAMERS
Top 12 gaming mouse for small hands
| | | | | | |
| --- | --- | --- | --- | --- | --- |
| Mice | DPI/CPI | RGB | Sensor | Programmable Buttons | Rating |
| Logitech G203 | 8000 | ✔️ | Optical | 6 | 4.1 |
| Razer Viper Mini | 8500 | ✔️ | Optical | 6 | 4.5 |
| BenQ Zowie EC2 | 3200 | ー | Pixart PMW3360 | 0 | 4.4 |
| Cooler Master MM710 | 16000 | ー | Pixart PMW3389 | 6 | 4.4 |
| Logitech G502 | 12000 | ✔️ | Pixart PMW3366 | 11 | 4.5 |
| Logitech G300s | 2500 | ー | Optical | 9 | 4.3 |
| Logitech G302 | 4000 | ー | High-definition optical | 6 | 4.2 |
| Razer Naga Trinity | 16000 | ✔️ | 5G Optical Sensor | 9/14/19 | 4.1 |
| ZLOT Vertical Gaming Mouse | 10000 | ✔️ | Pixart PMW3325 | 11 | 4.2 |
| G-Wolves Hati HT-M 3360 | 12000 | ー | Pixart PMW3360 | 6 | 4.4 |
| DAREU EM908 | 6400 | ✔️ | Optical | 6 | 4.3 |
| Anker 2.4G | 1600 | ー | Optical | 5 | 4.1 |
1. Logitech G203 LIGHTSYNC Wired Gaming Mouse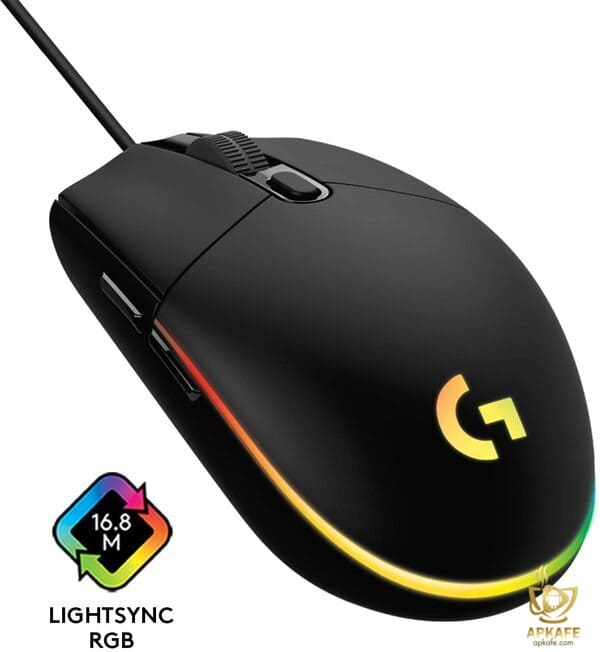 The Logitech G203 is very good, entry-level gaming mouse for ones with smaller hands. Alternatively, it is suitable for those who are seeking quality but who are also budget conscious. The Logitech G203 offers a high DPI setting among budget mice along with accurate performance, and it's backed by useful companion software, too.
Best features:
Play comfortably and with total control
Classic design
Mechanical buttons for better grip
2. Razer Viper Mini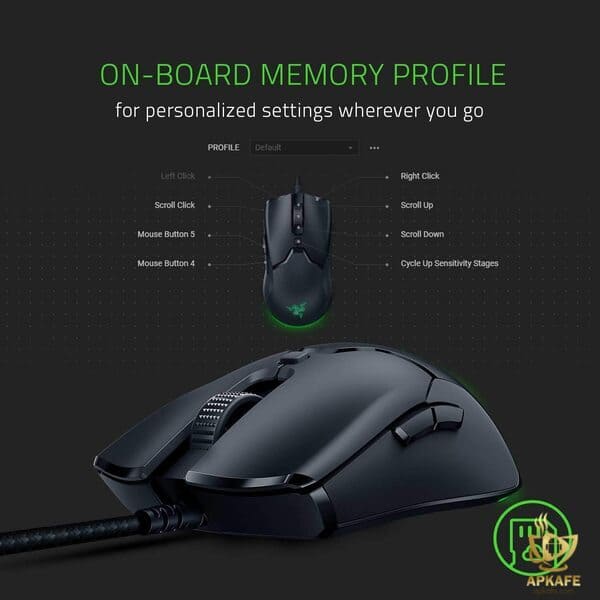 The Razer Viper Mini is an excellent wired gaming mouse. It's is one of the lightest gaming mice. While its sensor performance isn't quite as good as the other mice in the Viper lineup, it's still superb and its low click latency ensures a responsive and lag-free gaming experience. Due to its small size, it's best suited for a fingertip grip best for gamers with small hands. Unfortunately, it doesn't have as many additional side buttons as the other Viper mice, but on the bright side, every button is programmable.
Best features:
Lightweight
Outstandingly low click latency
Excellent sensor performance
Great cable with minimal kinks and drag
3. BenQ Zowie EC2 Ergonomic Gaming Mouse for Esports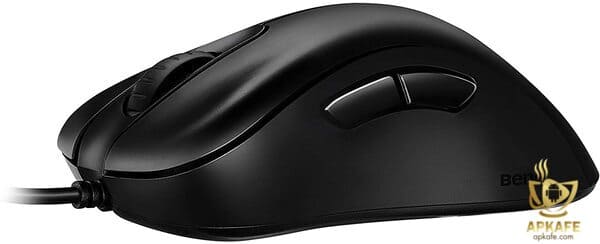 The BenQ Zowie EC2 has the ergonomic design exclusively for right-handed users. Along with that, the compact rounded design ideal for users who prefer more surface area contact in the palm of hand and fingers. That's why this is a good choice for who are looking for best gaming mouse for small hands. In general, The mouse's designed for intense gameplay. The Zowie EC-A allows your fingertips to hold and cover your mouse so you can operate precisely and smoothly.
Best features:
Perfect lift-off distance
Comfort fit
Ergonomic design
4. Cooler Master MM710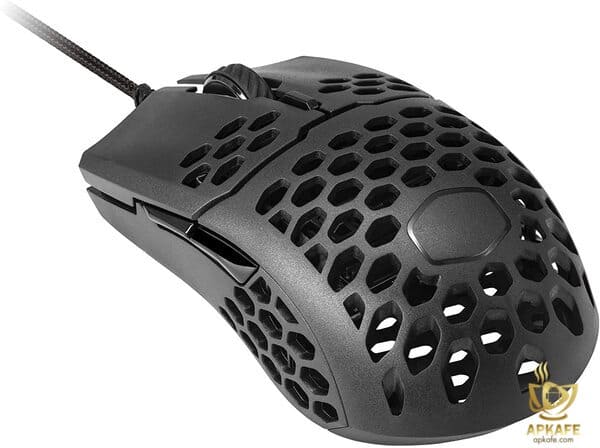 The Cooler Master MM710 is an excellent ultra-light gaming mouse. It's one of the lightest gaming mice suitable for small hands, thanks to its honeycomb pattern that covers the entire mouse, not just the top, and is great for gaming thanks to its low click latency, and customizable CPI and polling rate. While the mouse can be used for any grip type, its smaller size means it may not be the best choice for people with larger hands and unfortunately, the L/R buttons wobble from side-to-side, and the side buttons can be clicked by squeezing the mouse's frame, which is concerning.
Best features:
Lightweight honeycomb shell
Ergonomic, ambidextrous shape
​High grade quality
Excellent performance
5. Logitech G502 Proteus Spectrum RGB Tunable Gaming Mouse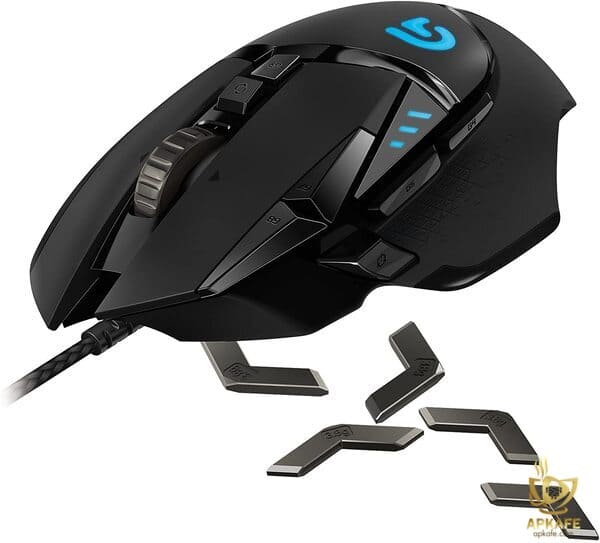 The G502 Proteus Spectrum RGB Tunable Gaming Mouse is a product that offers superb tracking abilities, wrapped up in a sleek and ergonomic, almost a take on the RAT7. This gaming mouse's form fits any right-hand user with medium and small hands, as well as it also delivers everything we expect from Logitech and takes things to the next level in gaming mice. The G502 Proteus Spectrum RGB is teetering at the top as one of the best mice ever.
Best features:
Premium build quality
Incredible comfort combine
11 buttons fully programmable
6. Logitech G300s Optical Ambidextrous Gaming Mouse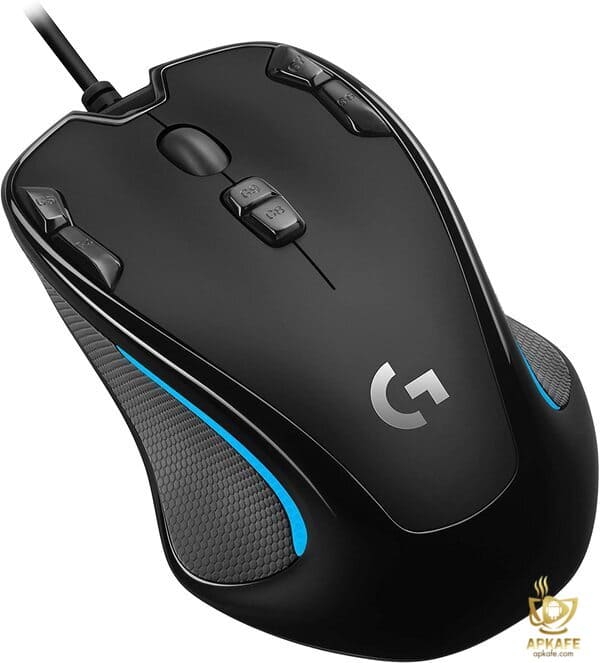 The Logitech G300s is a decent mixed usage mouse. The ambidextrous design is comfortable, especially for claw grip, and while it doesn't have enough buttons to be a true MMO gaming mouse, it should still perform well. Logitech's software has tons of customization options and there's onboard storage to save your settings if you need to move to another computer. Unfortunately, some features don't work properly on macOS. Overall, it should please most people, whether it's for productivity or gaming.
Best features:
Ambidextrous design
Good for claw grip
Easy configuration software
7. Logitech G302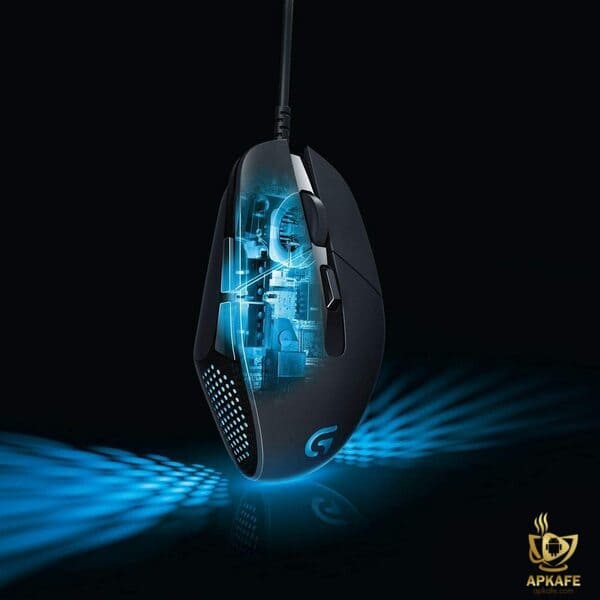 The Logitech G602 is a good overall wireless mouse. It connects to its USB receiver to get a very low click latency and has great sensor performance. Fans of high sensitivity might be a bit disappointed by its maximum 2500 CPI, but most people should be fine. Its body and shape are very comfortable for a palm grip, especially due to its thumb rest. It has a lot of programmable buttons and it can be customized on both Windows and macOS, which is great.
Best features:
Excellent build quality
On the fly DPI switching
Good performance customization
Comfortable design
8. Razer Naga Chroma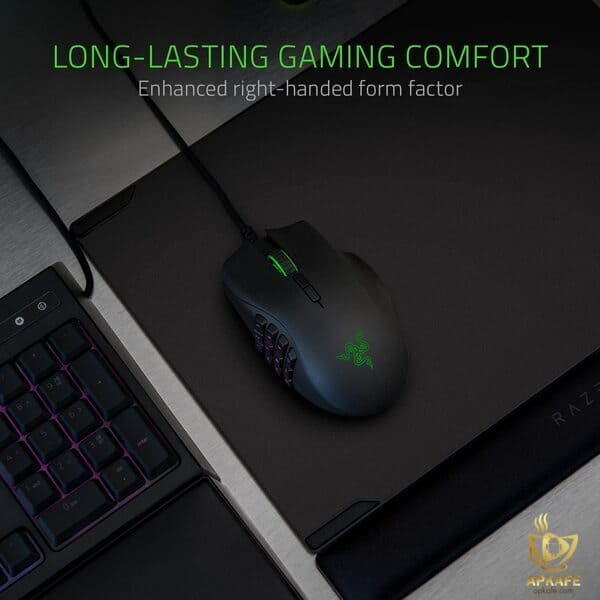 The Razer Naga Trinity is a great, versatile gaming mouse thanks to its swappable side panel design. Whether you play FPS or MMO games, you'll find a button layout that's good for you. This is a wired-only mouse with very low latency. It's also compatible with Razer Synapse 3, which allows a great amount of customization. Moreover, the Naga Trinity is also well-built and great for gamers who like an elegant and taller body.
Best features:
Great gaming design.
Multiple button-layouts; customizable.
Well-built design.
Excellent performance.
9. ZLOT Vertical Gaming Mouse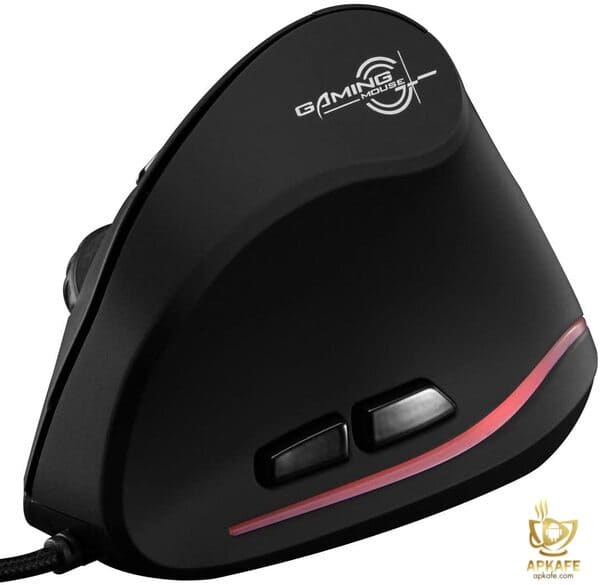 Comparing with traditional mouse, with ergonomic vertical design, ZLOT ergonomic vertical gaming mouse is more comfortable and friendly for human hand. With special button layout design, thumb groove and rubber coating, you will find it more easy to use the mouse and it also offer you comfortable and natural using experience.
Best features:
Vertical design better supports your forearm
Programmable and customizable
Ergo button layout
10. G-Wolves Hati HT-M 3360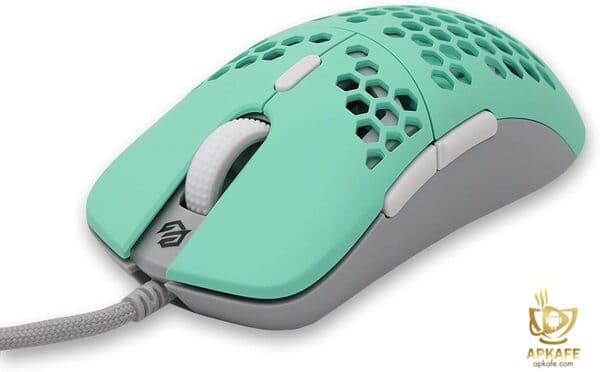 The G-Wolves Hati is an impressive ultra-light gaming mouse. Its honeycomb design makes it lightweight, but it still feels well-built and doesn't squeak when being used. It's ambidextrous and can be used with any grip type, though it's a bit on the larger side and may be too big for people with small hands. The performance is excellent, with an adjustable CPI and polling rate, so you can customize the mouse to perfectly suit your preferences.
Best features:
Exceptional performance
Very lightweight
Well-built and ergonomic design
Ambidextrous fit will be good for all grip types
11. DAREU EM908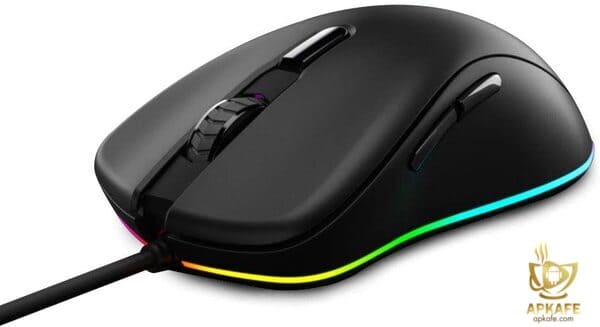 The DAREU mouse has 6 adjustable DPI levels that meet your daily work or gaming. You can also easily adjust to instantly match mouse speed for multiple needs. The ergonomic shape of DAREU gaming mouse fits naturally in your hand, reduces stress while delivering superior productivity and efficiency. Moreover, the mouse give gamers an extremely comfortable gaming experience even during the most testing marathon gaming sessions like league of legends, steam, Fortnite, PUGB, Overwatch, Call of Duty, etc.
Best features:
Plug and play, no need to install extra drivers or software
Cheap
Comfortable fit
12. Anker 2.4G Wireless Vertical Ergonomic Optical Mouse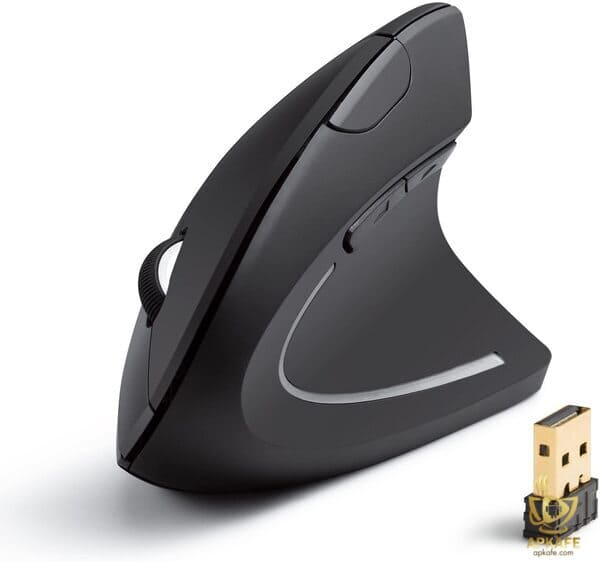 Anker 2.4G features a scientific ergonomic design which encourages healthy neutral "handshake" wrist and arm positions for smoother movement and less overall strain. The Anker Vertical Mouse is rather tall, especially compared to any traditional mouse. Measuring 3.98L x 3.23W x 3.15H inches, the hallmark of the mouse is its vertical design that will have you holding it by assuming a handshake position.
Best features:
Effective vertical design that does minimize twisting of your wrist to operate
Power saving mode
Premium feel and build
Optical sensor that works on glass surfaces as well
Hopefully, after this article, you can find the best gaming mouse for your smaller hands. Thank you for reading!
Read more:
11 BEST 60 PERCENT GAMING KEYBOARDS WORTH BUYING 2020
BEST GAMING MOUSE UNDER $30