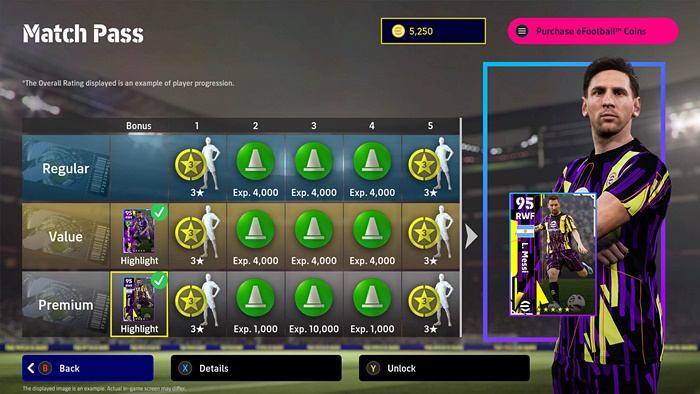 Amid countless events, player cards, and a new rewards system, the latest update introduced a new concept in eFootball 2023, Match Pass. In this article, learn everything you need to know about Match Pass, including the types, the earned rewards, and even whether it's worth pursuing.
About eFootball 2023's Match Pass
Match Pass is a special reward system that allows players to unlock a variety of gifts, including Nominating Contract, Training Level Program, Contract Renewal Ticket, etc. These play an important role when it comes to strengthening and improving team and player stats.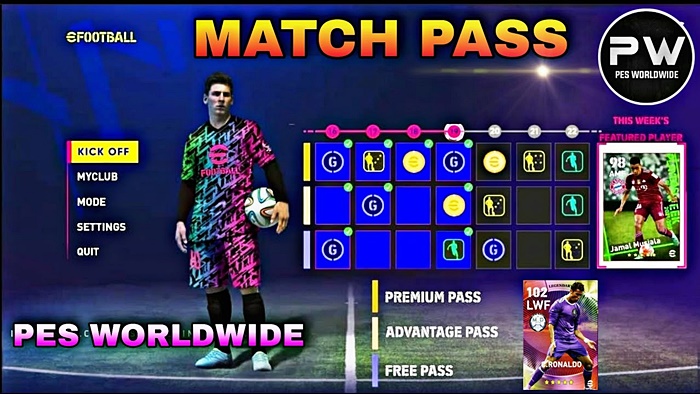 With this feature, the more matches gamers play, the more useful things they get.
>> How to download eFootball 2023
Different levels of Match Pass
Match Pass Regular
Match Pass Regular is free for everyone. Anyone who plays the game can get rewards from this section. It is similar to the Season Pass event system, which rewards players with various resources after successfully completing objectives
The rewards that can be obtained from this item are Nominating Contract Tickets, Level Training Programs, Contract Renewal Tickets, and so on.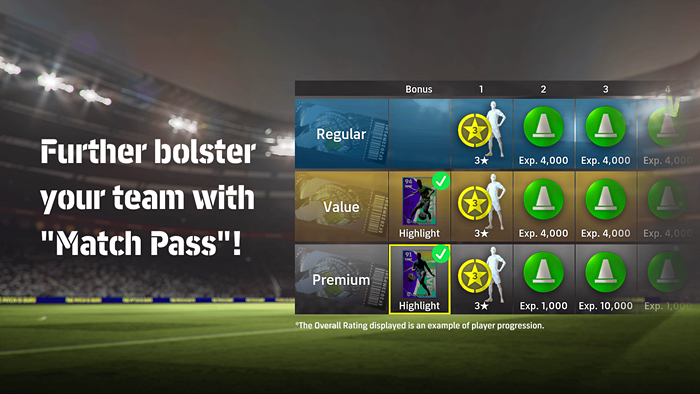 Value Match Pass
Value Match Pass requires eFootball Coins to unlock. These matches come with various rewards, such as Experience Points, Nominating Contract Ticket (3 stars, 4 stars, and 5 stars), eFootball Coins, and Trending Player Cards. Gamers need to spend 250 eFootball Coins to use the Value Match Pass reward for the first time. After that, the required number of eFootball Coins will be doubled.
Premium Match Pass
Just like Value Match Pass, Premium Match Pass requires eFootball Coins to unlock once. Although it is necessary to invest in the game 500 eFootball Coins for the first time, a total of 1000 eFootball Coins is required to unlock and redeem rewards from this level onwards.
>> Top football games on iOS and Android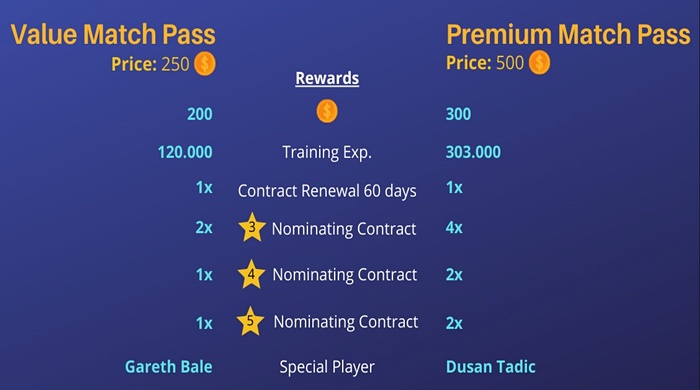 Is Match Pass worth purchasing?
Players may think that invest eFootball Coins to get more rewards. However, in addition to the Nominating Contract and 1 Contract Renewal Ticket, other resources such as experience points and Training Level Program are easily obtained when participating in in-game events. Therefore, buying a Match Pass is not too necessary, and should only be done when there is an abundant source of coins.