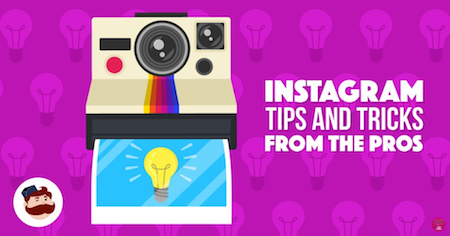 Everything You Need To Know About Instagram Followers
>>Download Instagram for mobile android apk
>>TIPS & TRICKS FOR USING INSTAGRAM LIKE A PRO – REPOSTING AND MORE
>>8 EXCITING PHOTO APPLICATIONS BESIDES INSTAGRAM
Do they follow me back? How will I know? Why can't I follow any more accounts? These are some of the questions we'll answer in this guide to Instagram followers.

Whether you love it or hate it, it doesn't matter to social media goliath Instagram. Why? Maybe because of the fact that 1 billion people use the platform. Or maybe they're just sadistic and take pleasure in the fact that you preach about the social implications of using the app to your friends while it continues to dominate the market. Either way, they're here to stay, so we might as well all get along. We for one, think it's an awesome platform for spreading art, information, ideas, and more – if used with the right intention. But, it's no doubt easy to get sucked into Instagrams lie. To be consumed by the sensationalized portrayal of strangers highlight reels as you spiral into a state of self-loathing and severely deprived self-esteem. In the words of an unspoken hero on Twitter by the name of Nathan: "Instagram is a ridiculous lie factory made to make us all feel inadequate".

But it's not all bad. The platform is revolutionary in terms of spreading positive messages in the form of visual content, enabling regular people to have a voice and become influencers in a world that is seemingly more concerned with the opinions of those with extreme wealth and power. It's also never been easier to start an online business and monetize it through social sites like Instagram and YouTube. More folk are hanging up the 9 to 5 and opting to follow their passion instead. But for anyone fairly new to the app, or looking for answers as to how to follow someone on Instagram and more, let this article be your guide as we attempt to explain all. Come along.

Instagram in a nutshell
This seems like a wild topic to touch on, considering 1/7 of the worlds entire population is uploading selfies and dog pictures on a regular basis, but we're going to sum it up anyway. Instagram is a video and photo sharing social network that was bought by Facebook back in March 2012. Users can upload photos and video with a choice of filters, stickers, and augmented reality graphics to their personal page, business page or story (similar to the premise of Snapchat stories).

Its growth has been exponential since its birth in 2010 and shows no signs of decelerating in the near future. Over 40 billion photos have been uploaded to the site to date, and despite the app being subject to criticism for censorship allegations and explicit upload of content, it is still wildly popular among millennials, with 60% of them using the app. The premise of Instagram revolves around following other users to partake in their uploaded content and likewise, others follow you for the same reason.

How do I follow other Instagram accounts?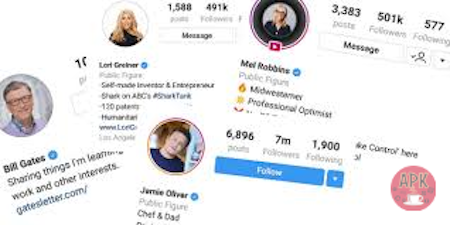 Have you found who you're looking for? If not, there are a few ways you can discover other Instagram users to follow. The explore page will show you relevant users that have got some pretty high engagement in their posts for you to follow. Alternatively, you can use the search function to find other Grammers via their username. There are also some options for searching through your contacts and Facebook friends to see who is actively using the app. Either way, when you've landed on the account you want to follow, you simply hit the rectangular 'follow' button located right beside their display picture. It's pretty hard to miss.

Now bear in mind this does not mean that its mutual, like Facebook friendships work. You now follow them, but they will, of course, need to follow you back to be blessed by your feed of photos. I know what you're thinking at this stage.

Who doesn't follow me back on Instagram?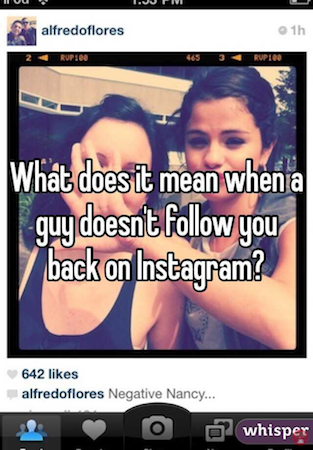 There are a couple of ways you can ascertain this information. The first is the most obvious, being that you'll be notified if someone follows you back after you follow them – indicated by the love heart on the bottom navigation menu. But often we follow so many people that we can't keep track of who's following us or not. IN this case, look to a third-party app (we recommend 'Unfollowers') available on the Google Play Store. This will give you a break down of who doesn't follow you back, who recently unfollowed you and who follows you but you don't follow them (your fans). Instagram doesn't have this feature built in, so don't pull your hair out looking for it.

Can I hide who follows me on Instagram?
In short, no. If your profile is set to private, and the person in question does not follow you, then he or she will not be able to see who follows you on Instagram. However, anyone that does follow you will be able to see your entire list of followers and who you follow. So in this regard, there is no real tool to hide who you follow on Instagram.

Is there a limit to how many accounts I can follow?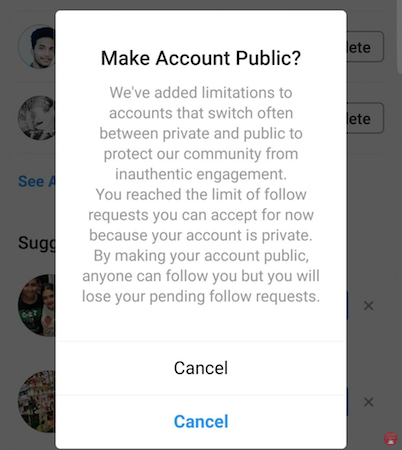 This depends on how long your account has been active and how spammy you are in your attempt to gain more followers. But as a general rule, the Instagram follow limit is 7500, meaning you cannot follow more than this. Also, in an attempt to reduce spam, users can only follow a maximum of 100-200 profiles per day. This is probably an attempt to stomp out the famous follow/unfollow method.

Conclusion
We certainly hope this has cleared the air in regards to how many people you can follow on Instagram. Remember, with great power comes great responsibility. Instagram is a phenomenal platform, but only when used as part of a balanced and healthy mindset. Look after yourself and your happiness first at all times, and most of all, don't buy into the facade of perfect lifestyles the masses want you to believe they have obtained. Remember, much like a magician full of tomfoolery and sleight of hand, you're only seeing what they want you to see. Happy gramming folks.