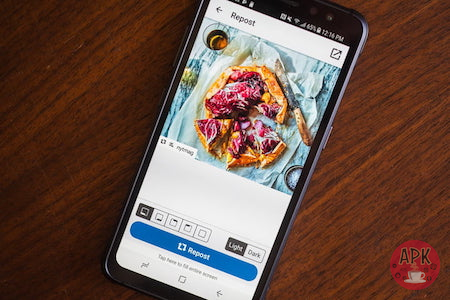 Tips & Tricks for Using Instagram Like a Pro – Reposting and More
Instagram is used by pretty much everyone these days, and everyone likes to post to their followers, showing off those great beaches, hilarious memes, and their lunch to all their friends and followers. In fact, sometimes you like something so much that you want to repost it yourself – although the app doesn't give you a default option to do this, so you'll have to do a little working around to get it done.
On top of the issue of reposting, have you ever wondered how many of those people actually follow you back? Why have so many people popping up on your feed who don't even have the common courtessy to follow you back? Maybe you should just lift off the dead weight. That way you won't have a horribly out of balance Follows to Followers ratio that makes you look like a desperate clown seeking attention to drag you out of a pit of rejection and loneliness via social media. Not a good look. Let's sort that out.

First of all, it's worth mentioning that people aren't necessarily aware if you follow them, unless you're frequently posting, they might not even know you're there. Some people just don't bother following pages that don't entertain them – if all your photos are of you and your friends and family, then they might not really care. Your writer, for example (that's me), only follows chefs, motorX professionals, close friends, and kendo pages. Most other people I just don't need to see on my feed – if I want to catch up with them, I'll follow them. But then, if you're following so many people who don't want to follow you back, then you might want to cull them. Let's see how.

How to see who doesn't follow you back on Instagram
This is actually a very simple process and can be done within the app with minimal effort. You'll have to download an Instagram manager software – we recommend Combin as they have a free version that allows for 50 search results for posts and 25 for users. You can pay to get more out of the software, although you won't need this unless you're using you account for business purposes.

Once you're got Combin, log into your Instagram account through the app (they don't store your sensitive information to sell to third parties), then go to the the Users tab and select Not follows me. This will show you everyone that you follow who doesn't follow you back – now, what you do next depends on you, although you might consider extracting revenge on their cold-hearted decision not to follow you by removing them. You can do this user by user, or you can go full-on and get rid of all of them at once by pressing Select All and then Unfollow the users. This will get rid of all of those who don't follow you and is a much quicker option than going through each individual profile that you're following and manually finding those for your hitlist.

Next up, how to reshare those posts that you love from the loyal people who still follow you.

How to reshare posts on Instagram
There's a couple of ways to do this – first thing's first, you should always get permission to repost stuff on Instagram. This keeps the original user happy as well as Instagram, who are taking an increasingly active role in stomping out content thieves. To get permission, simply ask – comment on the photo sharing your admiration and asking if you can use it, or just sent the user a direct message asking the same thing. It's always a good idea to credit the original user in your repost. Give a link to their page so that they know you're being legit (always good to credit the artist).

Reposting Using Screenshot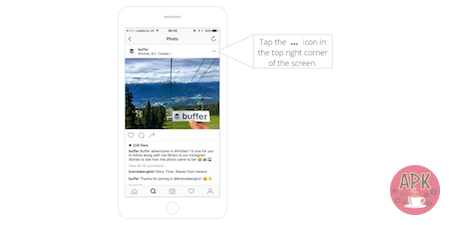 Once you've got permission sorted out there are two ways to go about reposting on Instagram. First, you can simply screenshot the image, crop it to your specification and then repost that picture. This is by far the easiest way, although you'll lose a bit of quality on the photo, so if you want to get a better quality image, then it's worth taking the time to get an app that specialises in this.

Reposting Using Buffer App
First, download the Buffer app – then go to Instagram and find the image you'd like to share and press the three dots icon (…) in the top right corner of the photo. Select 'Copy Share URL' on Android, or 'Copy URL' on iOS, then go back to the Buffer app and it will automatically recognize the URL in your clipboard. This will bring up the post, with the original caption attached underneith. Buffer will also add a byline giving credit to the original account that posted it – a nice touch.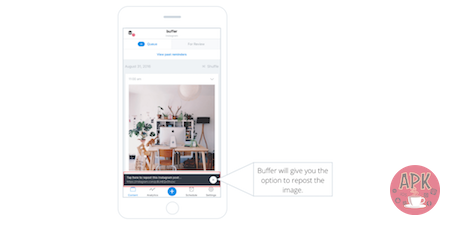 Once you've sorted the caption and made your desired edits, you can set a time to be reminded to post the picture. Instagram doesn't allow third-parties to auto-post, so you'll need to schedule a reminder to send a notifcation to your phone, then open it to share the post at that time.

This is better way to ensure maximum quality in your shared images, although evidently it's a bit of a hassle to use this method. You might prefer to just use a screenshot and take it out of your camera roll.

Wrapping Up
Reposting on Instagram can be really useful, especially if you're trying to build a brand – by sharing other users' posts you can get them exposure and have it returned to you in the future. You also make your page more interesting the more content you have. Give it a try now. Just remember to always give the original user credit for the share and remember to always obtain permission – this isn't just some disclaimer, it's a show of respect for content creators that you're using for your own benefit. We hope you found this useful.
>>What is Torrenting? A full guide to understanding file sharing