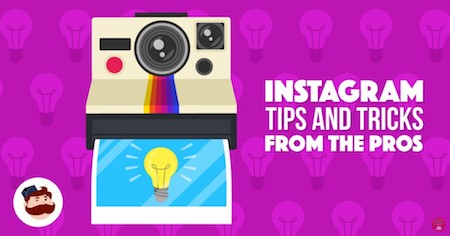 Do they follow me back? How will I know? Why can't I follow any more accounts? These are some of the questions we'll answer in this guide to follow on Instagram.
>>Download Instagram for mobile android apk
>>TIPS & TRICKS FOR USING INSTAGRAM LIKE A PRO – REPOSTING AND MORE
>>8 EXCITING PHOTO APPLICATIONS BESIDES INSTAGRAM
Instagram is revolutionary in terms of spreading positive messages in the form of visual content, enabling regular people to have a voice and become influencers in a world that is seemingly more concerned with the opinions of those with extreme wealth and power. It's also never been easier to start an online business and monetize it through social sites. But for anyone fairly new to the app, or looking for answers as to how to follow someone on Instagram and more, let this article be your guide as we attempt to explain all.

How to follow someone on Instagram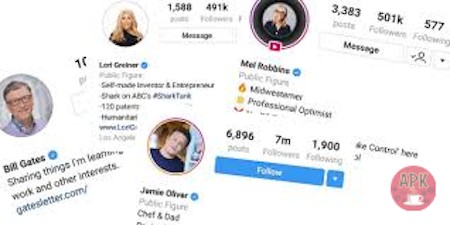 There are a few ways you can discover other Instagram users to follow.
-Through the explore page: It will show you relevant users that have got some pretty high engagement in their posts for you to follow.
– Use the search function to find other Grammers via their username.
-Other options for searching through your contacts and Facebook friends to see who is actively using the app.
When you've landed on the account you want to follow, you simply hit the 'follow' button located right beside their display picture.
Why can't i follow people on Instagram?
>> If you can't follow people, it might be because you've reached the maximum threshold for your account. You can't follow more than 7500 on one Instagram account. If you've reached that quota, you might want to unfollow some people before following new people.
Who doesn't follow me back?
There are a couple of ways you can ascertain this information. The first is the most obvious, being that you'll be notified if someone follows you back after you follow them – indicated by the love heart on the bottom navigation menu. But often we follow so many people that we can't keep track of who's following us or not. IN this case, look to a third-party app (we recommend 'Unfollowers') available on the Google Play Store. This will give you a break down of who doesn't follow you back, who recently unfollowed you and who follows you but you don't follow them (your fans). Instagram doesn't have this feature built in, so don't pull your hair out looking for it.

Can people see who you follow on Instagram?
In short, yes. Anyone that does follow you will be able to see your entire list of followers and who you follow. However, if your profile is set to private, other people cannot see who you follow on Instagram.
How to hide who you follow on instagram ?
>> As we mentioned above, there is no way for you to hide follower list to those already follow you. The only way is that if your profile is private, then other people cannot see who you follow.
Is there a Instagram follow limit to how many people you can follow on Instagram?
This depends on how long your account has been active and how spammy you are in your attempt to gain more followers. But as a general rule, the Instagram follow limit is 7500, meaning you cannot follow more than this. Also, in an attempt to reduce spam, users can only follow a maximum of 100-200 profiles per day. This is probably an attempt to stomp out the famous follow/unfollow method. 
Why Instagram won't let me follow anyone?
>> The first reason why you can't follow anyone is that you have followed hundreds of people in a short space of time. The following limit is roughly 160 people/per and once you exceed this by a huge amount, Instagram is going to block you from following people.
In this case, if you want to follow more, you can use a software called Mass Follow on Instagram to expand the quantity of the accounts you want to follow.
Conclusion
We certainly hope this has cleared the air in regards to how many people you can follow on Instagram. Remember, with great power comes great responsibility. Instagram is a phenomenal platform, but only when used as part of a balanced and healthy mindset. Look after yourself and your happiness first at all times, and most of all, don't buy into the facade of perfect lifestyles the masses want you to believe they have obtained. Remember, much like a magician full of tomfoolery and sleight of hand, you're only seeing what they want you to see. Happy gramming folks.