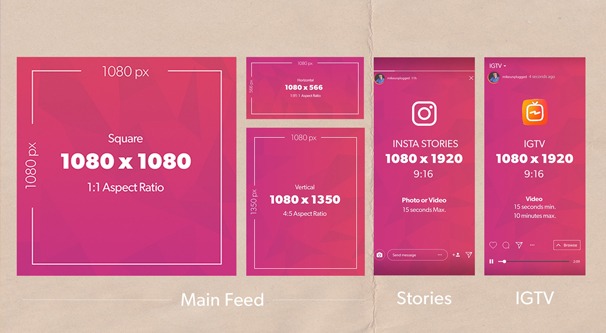 The size of everything on Instagram will help your things be optimized to be visible to surrounding users. Let's find out the detailed information in the content below.
>> INSTAGRAM PHOTO SIZING – EVERYTHING YOU NEED TO KNOW
>> EVERYTHING YOU NEED TO KNOW ABOUT INSTAGRAM FOLLOWERS
I. Instagram profile picture size
1. Square image size
The standard square image size to post to Instagram is 1080 pixels x 1080 pixels. You can see that the standard sizes of Instagram photos between two devices, PC and phones, are different, but you can still see details on both devices without being partially obscured.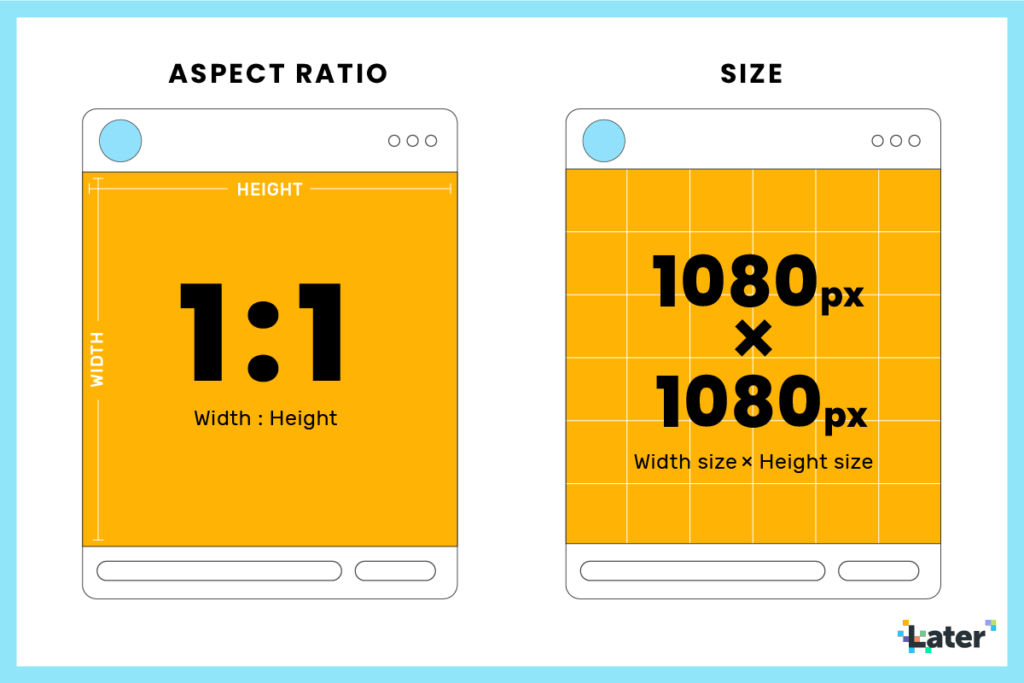 2. Landscape image size
Horizontal or landscape photos on Instagram will have a standard size of 1088 pixels wide and 566 pixels tall. Some of the photos posted on Tin will have a standard size of 1080 pixels wide and 1920 pixels tall.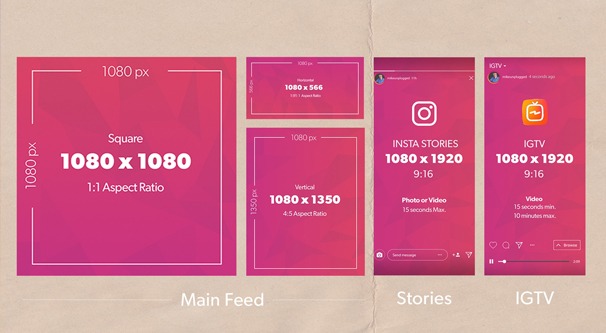 3. Portrait image size
The vertical image has a standard image size of 1080 pixels wide and 1350 pixels tall. With the vertical image, whether on Instagram or on the phone, we are able to view the entire image.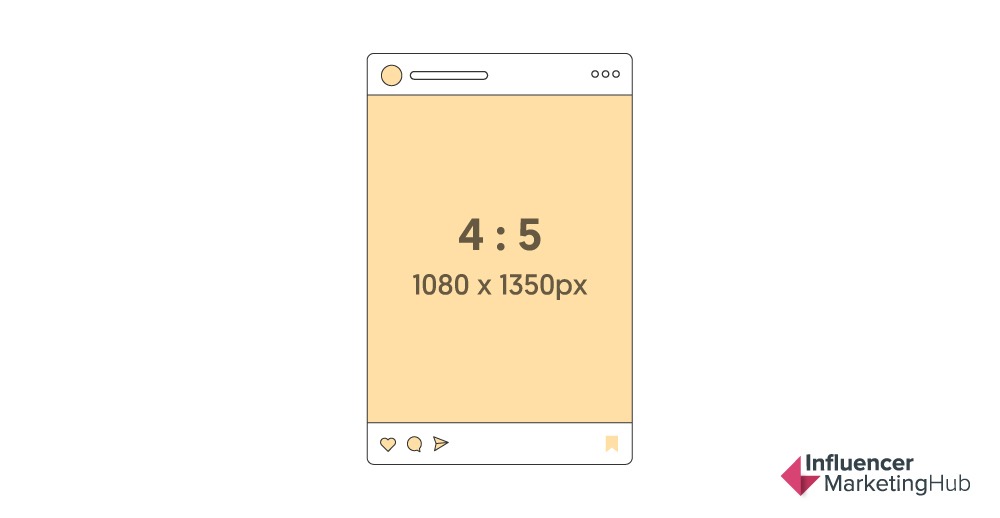 4. Instagram avatar image size
• Instagram avatar will have a standard size of 180 x 180 pixels. On mobile, it will display at 110 x 110 pixels, while on the web as a circle with size around 152 x 152 pixels.
• Instagram thumbnails will be 161 x 161 pixels.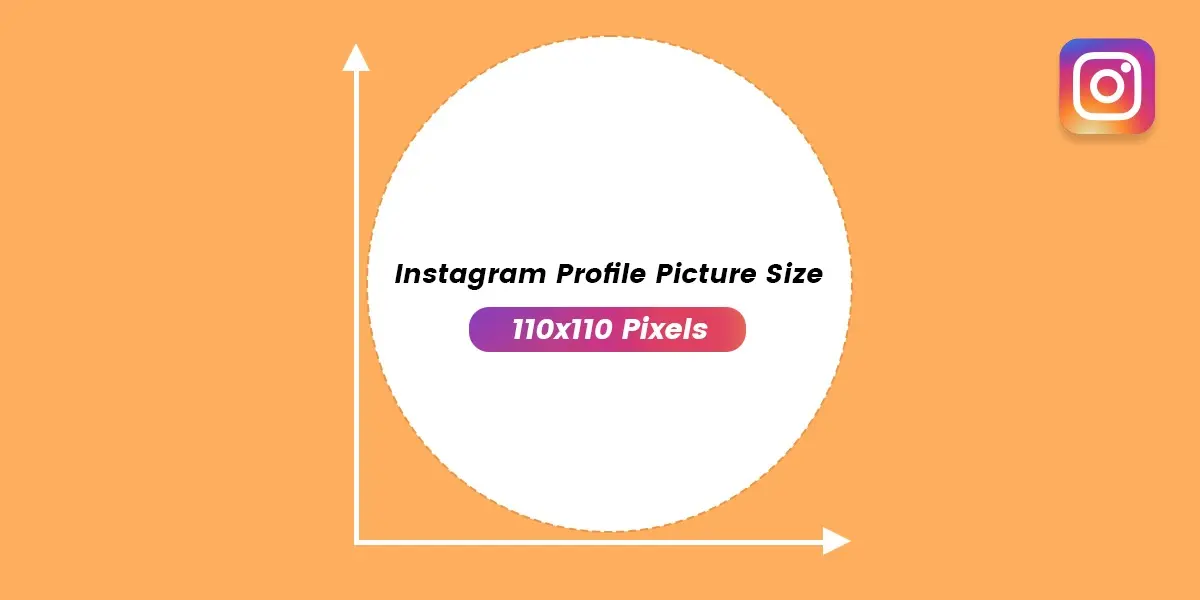 II. Account name size
Your username must be your brand name. This needs to be consistent across all social media platforms. If your brand name is chosen, consider adding a tagline to your name.
Pixel Portrait – One pixel at a time is a prime example. Your username becomes your URL, so make sure it's small enough to use and remember.
Your username selection is limited to 30 characters.
III. Page name size
Your page name appears under your username. If your username is already your brand name, then put your tagline here. You have 150 characters to use.
Try to use the profile space to make a great first impression. So, take your time and write something engaging and informative. Something outstanding is better than a generic skit.
IV. Cover image size
Your cover photo is a collage of the Instagram photos you uploaded. This is a live stream of photos, randomly selected by Instagram. They are taken from your shared images.
This includes a large thumbnail of 410 x 410 pixels and then six thumbnail thumbnails of 205 x 205 pixels.
The resolution of thumbnails on Instagram is 161 x 161 pixels for any and all photos and videos. When you click on these thumbnails, the image will expand to 612 x 612 pixels.
In terms of Instagram upload, 2,048 x 2,048 is Instagram's maximum photo size. But, this has been known to oscillate between different devices.
However, you can use the original phone camera to upload at the lower version 612 x 612 pixels.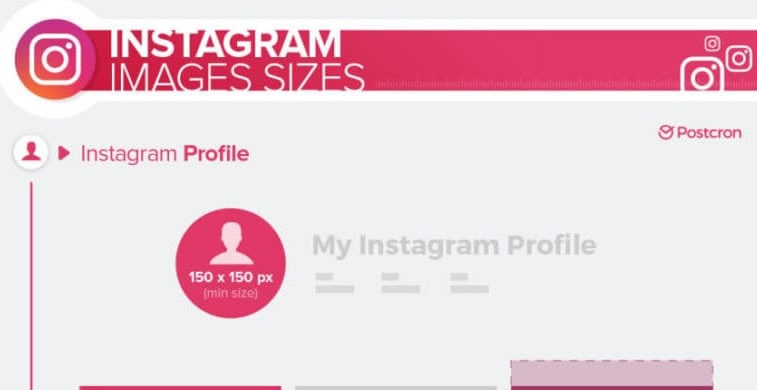 V. Instagram story size
The size of Instagram story is 1080px x 1920px, which means your image or video must be 1080 pixels wide and 1920 pixels high. This is also called the aspect ratio of 9:16.
Here is a sample of these Instagram story sizes that you can download and use to create your Story.
To download images:
• Mac: Hold down Control and click the image, then click Save image as to save it to your computer.
• PC: Right-click the image, then click Save image as to save it to your computer.
• iPhone / Android: Touch and hold the image until the saving option arises, then tap Save image.
VI. Instagram video size.
The best Instagram video size you should use is 864 pixels (width) with a number of 1080 pixels (height) with an aspect ratio of 4: 5.
These sizes and aspect ratios are optimized to give you more screen space for your followers.
Widescreen videos can look great on YouTube or Facebook, but on Instagram, where most users are on mobile, it makes sense to maximize the vertical size of the phone.
Summary:
Hopefully, the article about the perfect size of everything on Instagram will help you when sharing your moments to your friends and relatives. Wish you have an interesting experience with Instagram.
Read more : 8 EXCITING PHOTO APPLICATIONS BESIDES INSTAGRAM