Gem is a special currency in Rise of Kingdoms (Rise of Civilizations). You can use them in a variety of ways to improve your game experience. And luckily, earning free gems in RoC is not too difficult, so you can really play this game without spending real money to enjoy some of the advanced features.
This article will guide you on how to earn more Gems in Rise of Kingdoms, free without breaking the law.
Linking your game account to Facebook
Linking a RoC account with Facebook is optional. However, this action will bring you unexpected benefits. That's 200 free Gems.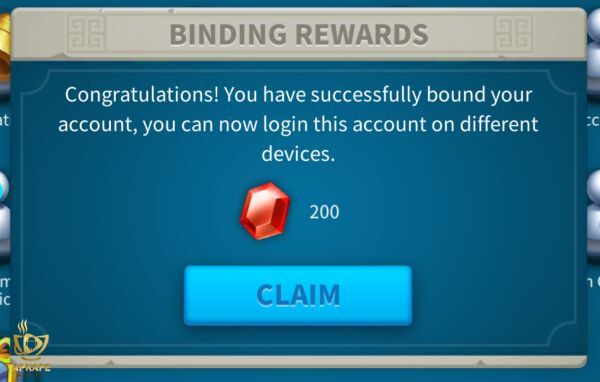 To link accounts, tap your profile picture in the upper left corner of the screen, then click Settings. Here, press the Facebook button to link the account and receive the prize.
In addition, if you choose "Like us on Facebook", you will also get a few gems when you like the Rise of Civilizations' Facebook fangpage.
Mission Complete
Sometimes, completing the main story quest you will get a lot of Gems. Therefore, keep an eye on these quests and complete them as soon as possible.
One of the many Gem bonus missions is to upgrade the Headquarter building. If opening a new era, you can also get more Gems.
Complete daily goals
If you complete all the daily goals and reach 100 points, you will unlock the last chest in the Daily Objectives tab, including a few free gems.
Defeat the Barbarians
Defeat these villains on the world map gives you the chance to earn more Gems.
Although attacking Barbarian fortress also gives you Gem, but it is quite costly. Therefore, it is best to focus on hitting regular Barbarians.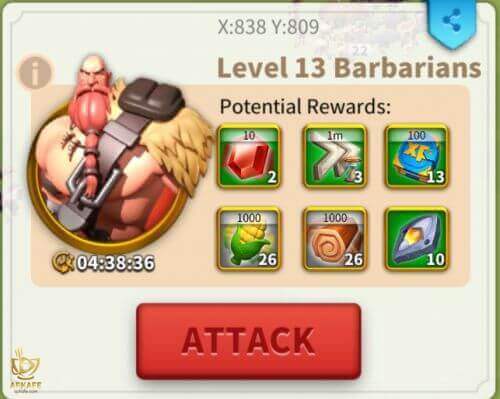 Special Events
Rise of Civilizations always organizes special events, most of them to give you gems. So keep an eye on all events and participate in them if possible.
Also, do not hesitate to check the mailbox because the developer will most likely give you Gem after the game maintenance period.
Gem mine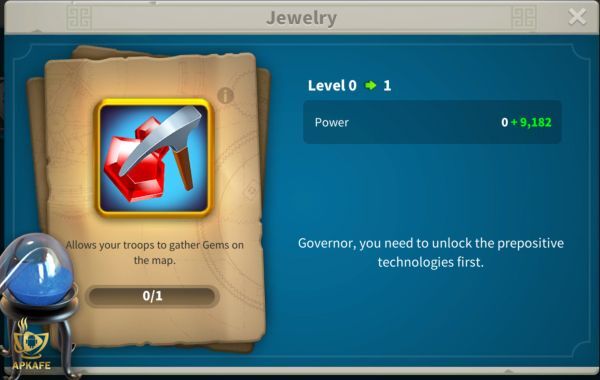 Finally, you will be allowed to unlock Jewelry research in the Academy. After researching this technology, you will be able to mine Gem mines on the map. They are scarce and not much available but are free and can be mined by minions, so don't miss this opportunity.
Get more Gem when buying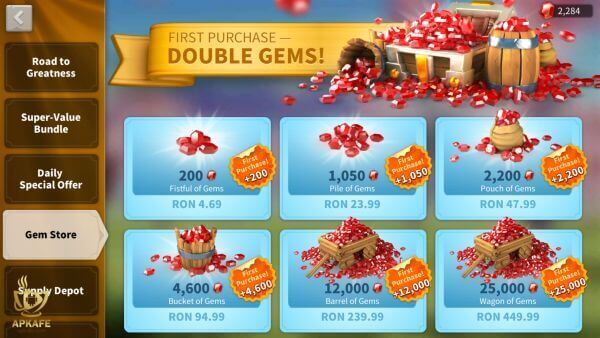 Finally, although not really how to earn Gem in Rise of Kingdom for free because you have to spend a little money but it is still worth mentioning.
Often using real money to buy items in Rise of Kingdoms always gives you the opportunity to earn lots of great rewards. These can be free Gems or extremely valuable items.
Be sure to double-check your options and do these things daily as the majority of them are sold in limited quantities per day. Quantity will be reset daily.
So, if you intend to spend money in the game Rise of Kingdoms, make a schedule, this is how to earn gems in Rise of Kingdom in large quantities quickly. Just look at all offers and click on the one that best suits you.
In general, you can get a lot of Gems in Rise of Kingdoms in different ways. They can make it easier for you to increase your VIP level or buy from traders. Above are some ways to earn Gem in Rise of Kingdoms simple for everyone. If you know any other way, please share with readers Apkafe offline
Read more:
Latest posts by Francesca Taraddei
(see all)