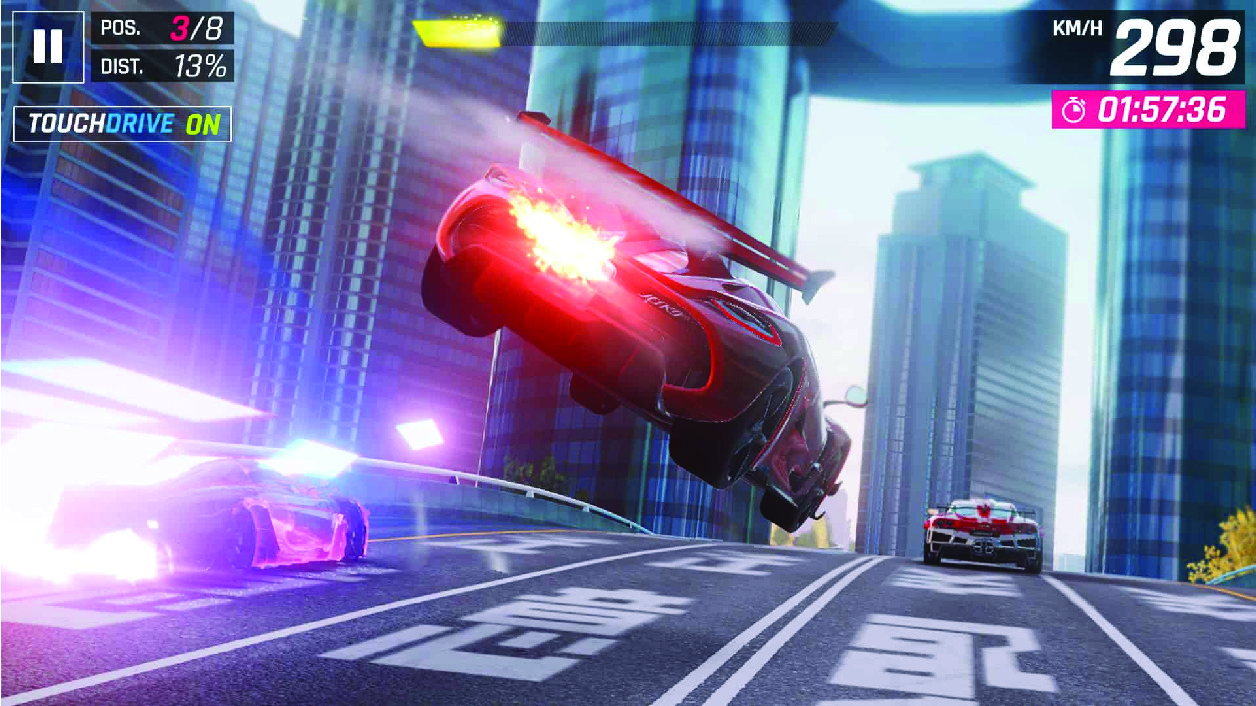 The famous developer of the Asphalt mobile racing game series has released Asphalt 9: Legends with many outstanding points compared to the previous version. Those improvements primarily lie in graphics, effects, number of vehicles, etc.
Currently, Asphalt 9: Legends has a full version for mobile and computer, providing completely free for gamers to experience. As long as the device has enough configuration, you can download and play. Well, here are instructions for playing Asphalt 9 on phones and PCs.
How to play Asphalt 9: Legends on mobiles
Step 1: After downloading and installing Asphalt 9: Legends on your phone, touch the game icon to start playing. At the first interface, select the display language and then OK to start.
Step 2: Enter your age and gender, then select Accept.
Step 3: Now, the game will ask you to log in to Game Center. Please use your Apple or CH Play account to do this. Select Agree to accept the terms that Asphalt 9 offers.
Step 4: Name your game character and then click Save.
Step 5: Touch the Play item to start playing the game. Each new player when successfully logged in will be given a new racing car, tap Next to receive the car and continue.
Step 6: Tap Unlock Car to unlock and use that car. Then, click on the map icon that appears on the screen to enter racing.
Step 7: Tap on Play to start racing. Select the New icon. Choose the car to use to play in this race.
Step 8: Finally, click Play to enter the game.
Here you can also see the basic parameters of the car:
Rank: 467 / 791 (Class D) – The vehicle's rank relative to the highest in this class
Top Speed: 150 (km/h)
Acceleration – The bigger the stat, the faster the car will reach its maximum speed
Handling
Nitro – Accelerated energy tank
How to play Asphalt 9: Legends on PCs
To play Asphalt 9: Legends on PC, you must be using Windows 10 operating system, your PC configuration must use Core i3 chip, 4GB RAM and Intel HD Graphics 4000 graphics or higher.
Step 1: You access the this LINK to download Asphalt 9: Legends to your PC.
Step 2: In the Microsoft Store interface, click Get next to the icon of Asphalt 9: Legends. This version for PC has a capacity of 1.81 GB.
Step 3: Continue to log in to your Microsoft Store account and download the game.
Step 4: After downloading, for convenience in opening the game, you should select "Pin to Start" so that Asphalt 9 is always in the Start Menu and no longer needs to open the Microsoft Store.
Step 5: Continue to click on the game logo on the computer screen and perform the same steps as for playing Asphalt 9: Legends on the phone.
Good luck and enjoy the game!