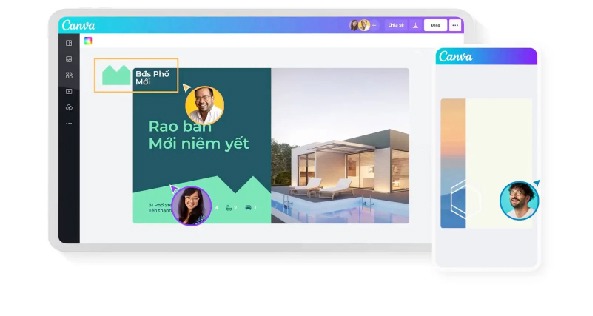 With outstanding features for quick design, Canva is considered a practical assistant not only for beginners like students but also a great helpmate for professional designers or marketers. The app offers users certain advantages, including: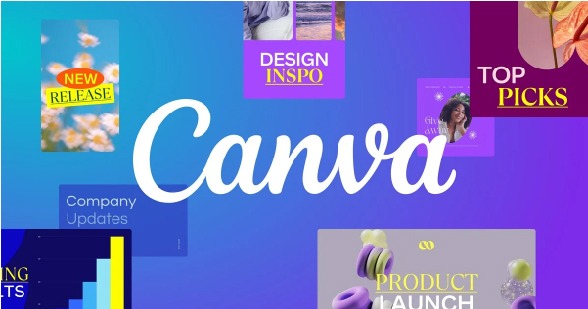 Easy to use: Just log in to https://www.canva.com with your Google, Gmail, or Facebook account, then you have successfully registered for Canva. Primarily, Canva also supports mobile devices, making it easy to design anytime, anywhere.
Create designs quickly: Canva offers quick visual design options in an easy-to-use interface.
More than 500 custom fonts to choose from: Canva offers a huge selection of fonts specifically for designers to create stylish designs, suitable for each content and design type.
There are over 250,000 free designs.
Professionally designed categories: Society, corporate, marketing, education, etc., every category is available.
Adjustable image size and high download quality: It's the option to quickly resize the design just by entering the dimensions and then creating the design. High download image quality, choose from a variety of formats such as JPG, PDF, PNG, SVG, GIF, and Video.
Although there are numerous bright sides, Canva still has one limitation, that is, if you want to use the full features, you have to upgrade your Canva Free Account to Canva Pro and Canva Premium, which will cost a fee per year.
While you don't want to spend a penny, read those Canva tips below to make the most of the free version!
Top Canva tips to make the best of your design
#1. Keyboard shortcuts in Canva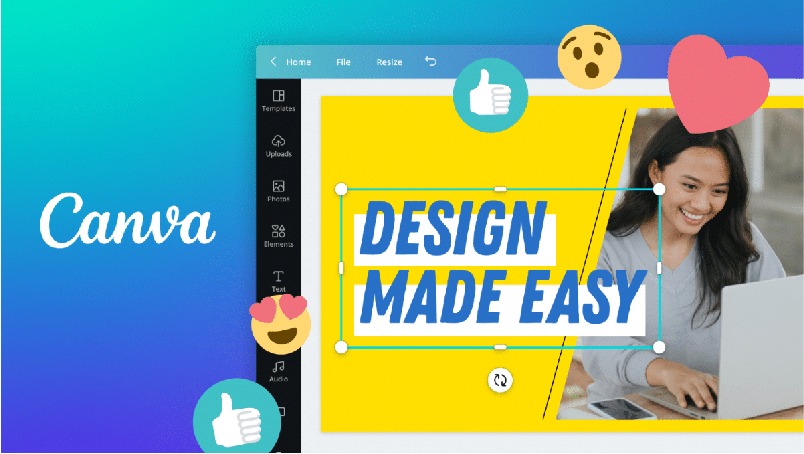 If you only design a few photos, posters, or banners, then you will certainly have a lot of time to research and craft on the toolbar. However, if you have to do a presentation, a collection, or even a multi-page project, keyboard shortcuts are a powerful helper in this case. Although it has been around for a long time, few people can recognize this shortcut on Canva:
The key L: When we want to draw a line, just press L on the keyboard, you have a straight line and the interface will now go to the line modifier.
The key C: This key will help you quickly create a circle. We can change the color of the image and design it as we want.
The key R: The R key helps you create a rectangle quickly, you can adjust the size and color, and add content as you like.
The key T: With great ability, it will help you quickly create a dialogue, you just need to enter the content and edit it as you like.
#2. Keywords for beautiful elements in Canva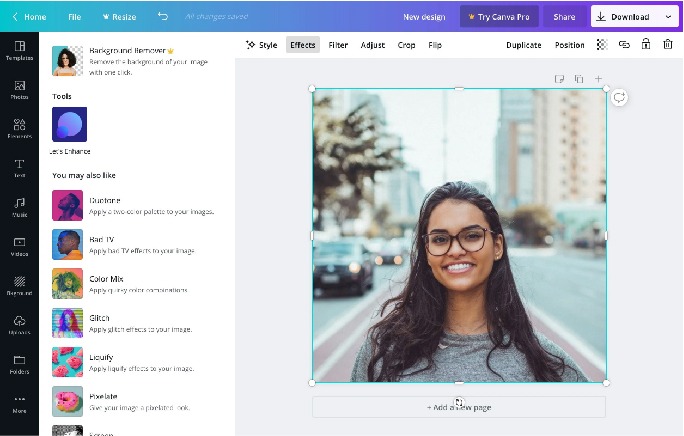 One of the ways to create attractive images, you must know the keywords or elements in Canva's element table. Here are some:
Organic summer
Unique botanic
Holographic oil
Cutout
Paper
Tropical
Earth day
Paint brush stroke
Flower
Vogue
#3. How to color scheme in Canva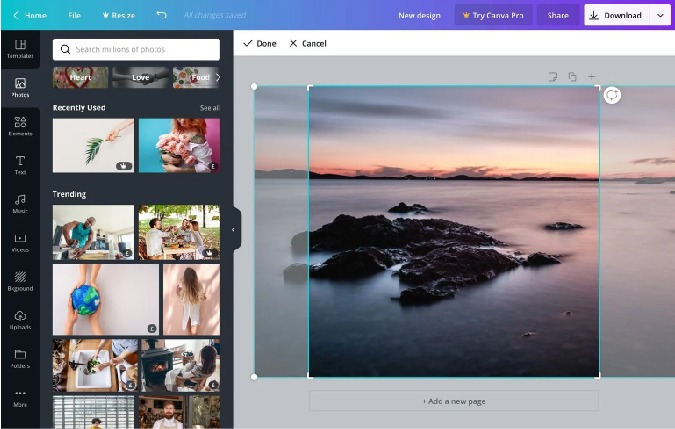 In design, the color scheme is quite important, color is the soul of the design. It directly affects and determines the interaction of the person you want to target. If you have a high aesthetic taste, the color scheme will be simple. However, if you do not know much about color schemes, you can refer to the Adobe Color tool via the link:
https://color.adobe.com/create/color-wheel
Adobe Color is a toolkit that allows users to quickly choose a color set that matches their website, it adheres to color fundamentals.
We just need to choose the color and create the color that we love, Adobe Color will automatically mix colors for us, we will see the parameters, and apply it right on Canva to design. In addition to creating our own color sets, we can also reuse color sets that Adobe Color members have created and shared on their sites.
Frequently Asked Questions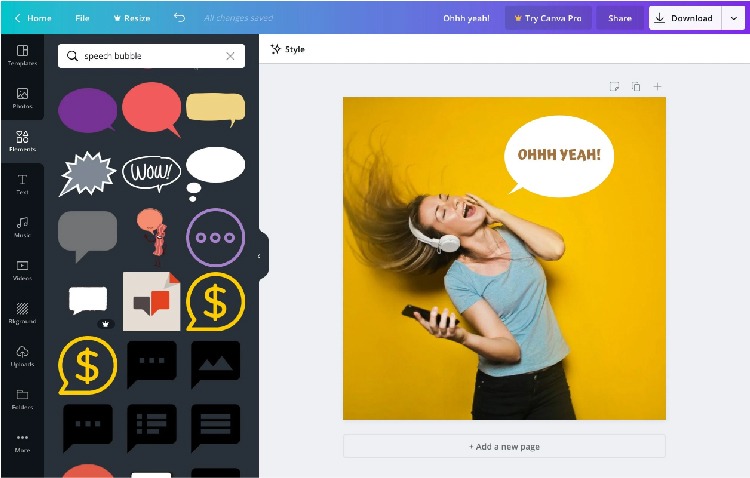 1. Is Canva Design free?
Canva Design has a free account, but only for 30 days. Moreover, the free Canva account has limited features, so if you want to continue to design on Canva, then sign up for a Canva Pro account.
2. Is it possible to sell designs on Canva?
You may sell designs created on Canva as long as you comply with the Authorized Uses of Canva Content (see Section 5 of the Canva Content License Agreement for full details).
Conclusion
The above are 3 great tips for you to apply in Canva design. Hope this article will help you to have more knowledge and improve skills for beginners.