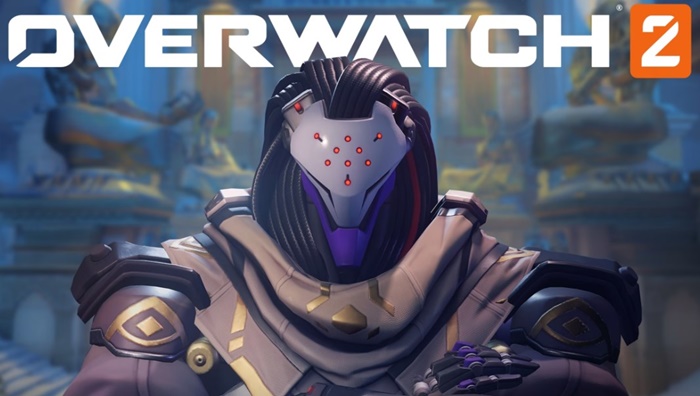 The free-to-play shooter game Overwatch 2 has been around for a while, but there are still many new players entering the game that need help. The article on how to play Overwatch 2 helps you not to be surprised when experiencing this game.
Guide on how to play Overwatch 2
Decide whether to purchase Battle Pass or not
When deciding to release Overwatch 2 for free, Blizzard added monetization features to the game, including the Battle Pass. It has two different classes, one is free, and the other is charged. Although both allow you to unlock the new hero Kiriko, you need to determine which group you belong to early, because buying the Battle Pass early will bring quite a lot of benefits.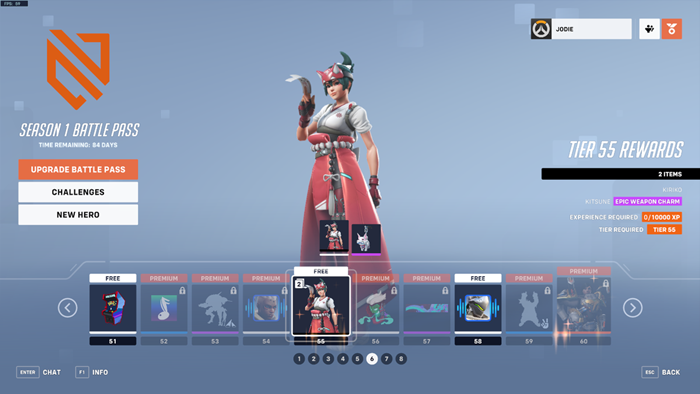 Specifically, in this first season, if you buy the Battle Pass early, you will be able to unlock Kiriko immediately instead of waiting for level 55. Besides, the experience points received after the matches will also increase by 20% for the whole season, helping you get the desired beautiful items faster.
Don't forget to practice
Gamers may not need instructions on how to play Overwatch 2, just jump right into regular matches to hone their skills there. However, rushing into battle is not advisable because you can be very confused about what skills your hero has, what strength, who counters, etc. So, take a moment to read up on the effects of your character's skills and then practice using them in the Practice Range.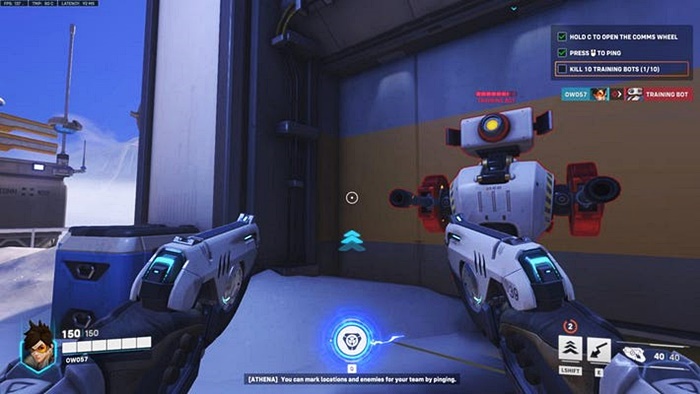 This feature is extremely useful because it allows you to try out the characters that have not been unlocked, helping gamers make important decisions.
>> How to download Overwatch 2
Complete daily and weekly challenges
Like many other free-to-play games, Overwatch 2 sets out a system of daily, weekly, and seasonal missions for gamers to complete and reward Battle Pass experience points. Whether you buy the Battle Pass or not, you should focus on completing these missions in the matches by choosing the right character. For example, use Mercy to complete the quest to heal allies, choose Soldier 76 to deal damage, and so on. Please note that some missions cannot be completed while playing Mayhem mode.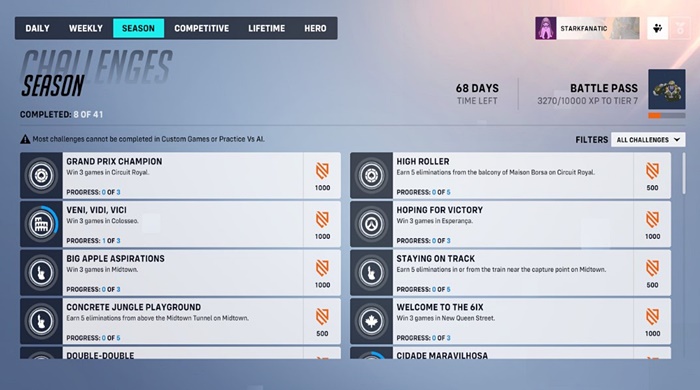 The weekly missions are a bit more challenging, but totally timed for you to do. In particular, they also reward Coins, so it will be very useful for free-to-play gamers who want to buy beautiful skins.
Know every role and every hero
You don't have to be an all-rounder who can play every position in Overwatch 2 at the top level, but you should at least know which hero can do what and how. That's because of the way Blizzard designed a ranked mode that frequently forces you to use a character in a role you're not very good at, and knowing the character's skill set will help you contribute to your victory instead of becoming a dumbbell no one wants to see. Therefore, don't hesitate to switch heroes mid-match nor let the entire squad be full of DPS without tanks or healers.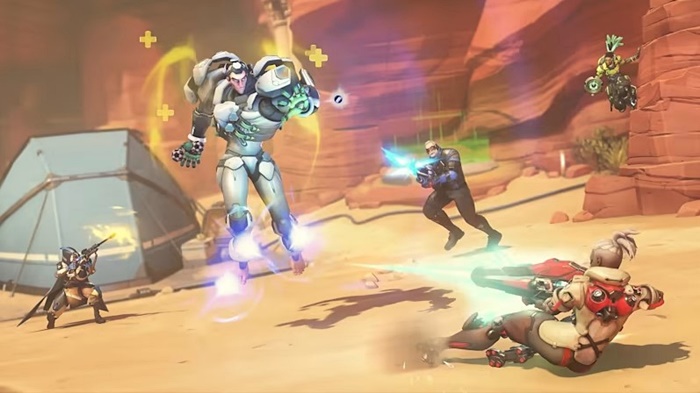 Besides, the number of kills or the amount of damage dealt is not what determines victory or defeat. Killing opponents is simply to temporarily kick them off the battlefield, giving your team the opportunity to perform the tasks that the game sets out.
Conclusion
Above is the information on how to play Overwatch 2 this is for new players. Wish you have a lot of victories and soon get the rewards you deserve in the game.