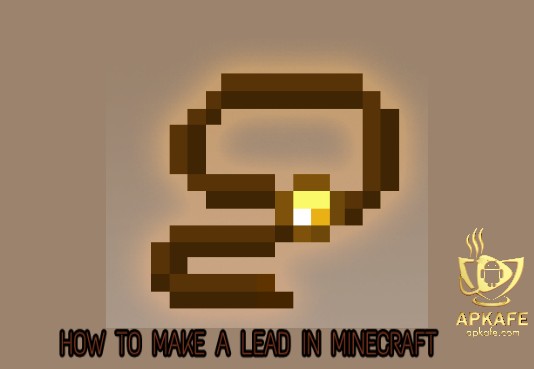 Lead (also known as a leash) is an item added in the 1.6 updates for Minecraft. They can be used to tie some passive mobs to a fence post. It is crafted with 4 string and a slimeball. Wandering Traders will also drop up to 2 leads upon death or when their Llama is killed. Lead in Minecraft is basically a rope that you can use to tie a mob to a fence post or use the same as a leash. This article will help you to answer the question of "How do you make a lead in Minecraft?".
(Here is how to play Minecraft with friends online)
How to make a lead in Minecraft
Required materials
You will need 3 strings and 1 slimeball to make a lead in Minecraft.
Strings: You can find it by killing spiders and cats, fishing, breaking cobwebs, and so on.
Slimeball: You can add a slimeball to your inventory in Survival mode by killing a slime in the swamp biome.
Steps to make a lead in Minecraft
Step 1. Open your crafting table so that you have the 3×3 crafting grid.
Step 2. Place 3 string and 1 slimeball in a crafting table in the pattern shown below.
Step 3. Finally, you need to move the new lead in your Minecraft inventory.
With strings, we also craft kinds of balloon as follow:
Ballonon
White Balloon, Blue Balloon, Brown Balloon,Black Balloon
Conclusion
So, now you know how to make a lead. As mentioned above, a lead is essential item to have in the game when you have horses and it looks like a lasso. A lead can be tied to a horse and used as a leash to guide your horse around. Or you can use it to tie a horse to a fence post so that the horse does not run away. Wish you succeed!
Make sure you don't miss good Minecraft tips, check them out here: