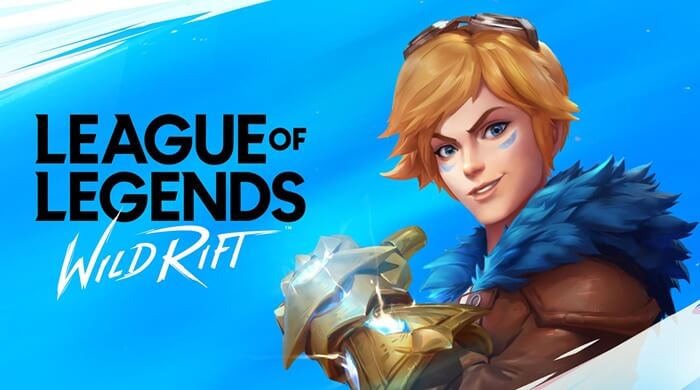 League of Legends: Wild Rift (LoL: Wild Rift) is a mobile adaptation of Riot Games' phenomenal MOBA of the same title. Despite the simplicity and more cuts here, Wild Rift is still a pure League of Legends game.
Mid-lane has always been an extremely important part of MOBA games as this is the shortest path to the opponent's main house. If you dominate there, your team will have a huge advantage in the match. The following article will summarize the top 7 strongest mid-lane champions in League of Legends: Wild Rift.
Top 7 strongest mid-lane champions in League of Legends: Wild Rift
1. Ahri – The Nine-tailed Fox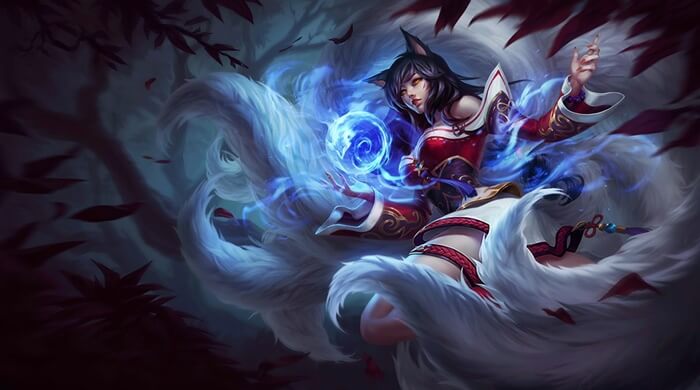 In the current version of League of Legends: Wild Rift, the Nine-Tailed Fox Ahri holds a unique position in the mid-lane. With a powerful set of skills, Ahri can quickly send enemies to the countdown table with just a few moves. Moreover, with her Magic Orbs, Ahri can also poke enemies at long range in an extremely annoying way. At the same time, with her abundant damage, Ahri can quickly clear minions and roam to support teammates extremely effectively.
Difficulty: Medium
Rating: S
2. Lux – Lady of Luminosity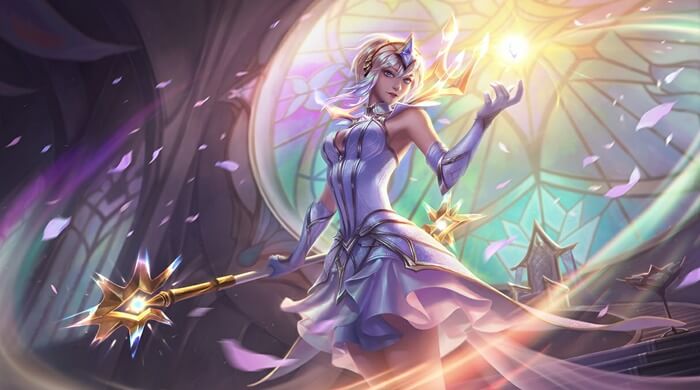 Garen's sister is in 2nd place on the chart. With the ability to put extremely strong damage and possess many annoying control effects, Lux will make opponents confused when confronting her. In addition, featuring the ability to imprison enemies from the Light Lock (Q) combined with the slow effect from the Orb of Light (E), she can both hit and back, poking enemies' health and making them weak. go quickly. And then use Ultimate Rainbow (R) all over the map to deal massive damage and send enemies to the board.
3. Ziggs – Explosive Specialist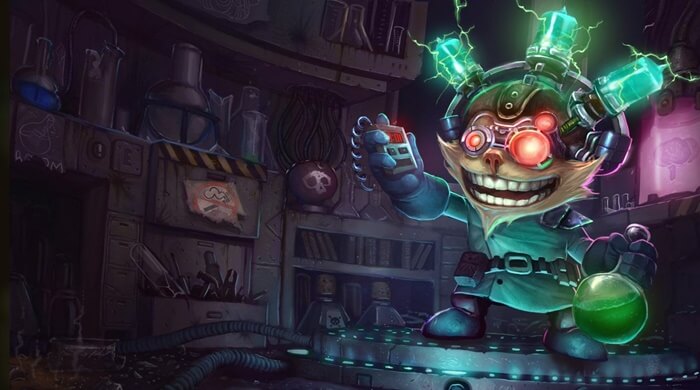 If you ask me what is Ziggs' strong point? Then, that is the ability to cause extremely high damage and also extremely annoying. True to the name, Ziggs owns a lot of bombs and explosive blocks with huge damage. With Bombs and Explosive Packs, Ziggs can poke enemies pretty well and make opponents think twice when chasing him. At the same time, when combined with his easy-to-madness characteristic, Ziggs' damage will be continuously enhanced to help him become a nightmare for opponents when confronted.
Difficulty: Medium
Rating: S
4. Akali – Lone Assassin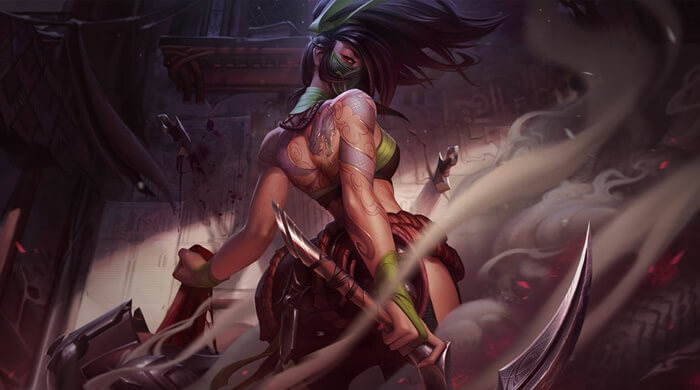 It's not surprising that Akali appeared on this list. What scares you the most when being attacked? It's the element of surprise and it's impossible to determine where you're being attacked from. And Akali possesses the ability to do just that. With her virtual transformation skill set and the huge amount of damage she can deal, with just a few simple moves, Akali was able to send opponents to the Ancient Stone Platform. Moreover, with the skill of Smoke Bomb, Akali really became a hidden Ninja and killed the enemy, even the defeated completely did not know where he was being attacked.
Difficulty: Medium
Rating: A
5. Fizz – Mischievous Fish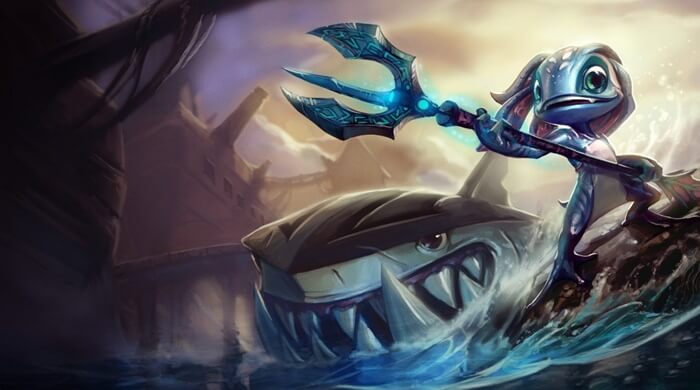 Naughty Fish Fizz possesses the ability to poke extremely beneficial from Hai Thach Trident (W) causing the opponent to lose blood as well as weaken. Moreover, with the passive, Fizz Warrior can increase resistance as well as pass through objects, a very beneficial factor in combat. The combination of Dancing Jumping (E) makes Fizz untargetable, helping this Mischievous Fish to dodge countless skills and attacks from enemies. Even Fizz also possesses the ability to deal great damage thanks to Summoning Water Monsters. It can be said that this is an all-round warrior in the mid-lane position.
Difficulty: High
Rating: A
6. Orianna – Lady of Clockwork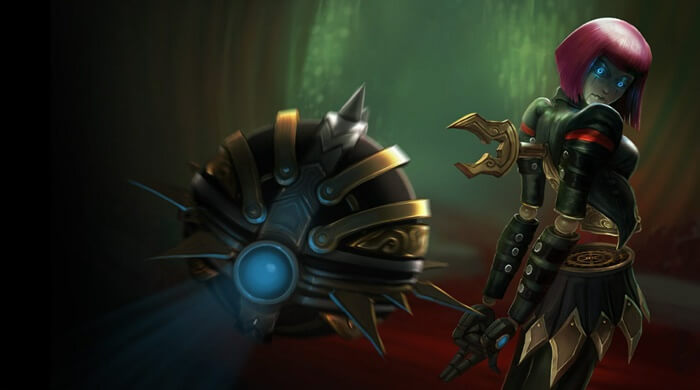 Orianna possesses a skill set that can be said to be comprehensive. Lady of Clockwork unleashes moves that are round spheres and uses them to attack, defend, poke, and slow enemies. Moreover, the amount of damage that Orianna's techniques cause is really not small at all. Orianna can use Command: Broadcast and Command: Attack to poke, damage and slow enemies causing them to weaken. Simultaneously with Command: Soundwave, she can also control enemies on a very annoying large scale, making them almost controlled by herself.
Difficulty: Medium
Rating: A
7. Twisted Fate – The Cards Master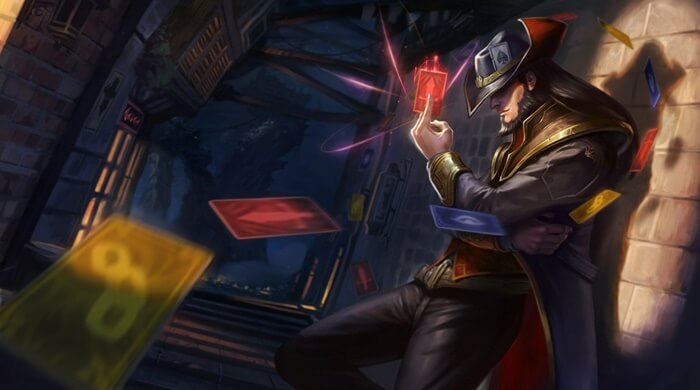 The Cards Master – Twisted Fate owns the 7th position on the list. With a set of skills, whether it is a long-distance poke or a burst of damage, they are extremely powerful. The cheat passive allows Twisted Fate to gain more gold when killing the target, thereby creating an advantage in lane, increasing the amount of money and equipment that Twisted Fate owns. Combined with the moves are Phishing, Picking, and Shuffling, Twisted Fate can quickly push lanes as well as create extremely annoying control effects on enemies with a steady amount of damage. In addition, with the Destiny technique, weak targets will always have to be alert because they do not know when the God of Cards will visit and finish you off.
Difficulty: Medium
Rating: A
Conclusion
Above are the top 7 strongest mid-lane champions in League of Legends: Wild Rift. In your opinion, are there any more worthy names? Try it out and let us know by commenting below in the comments section. Wish you have hours of fun experience the game.