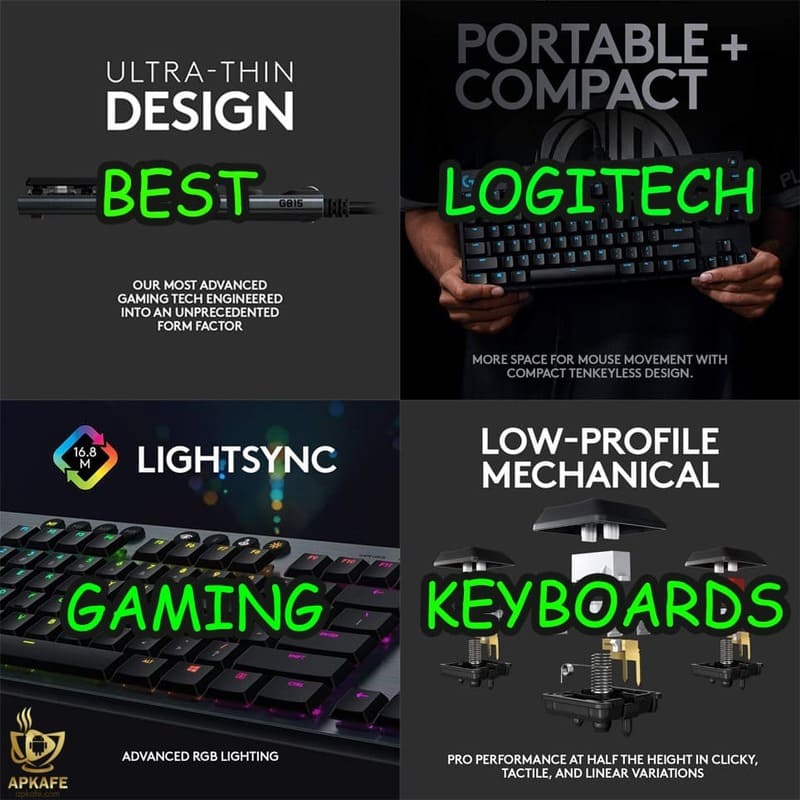 Founded early in 1981 in Switzerland, from an unknown company in the field of computer accessories manufacturing, Logitech continuously develops and expands its business to become a world famous technology corporation. Now, it dominates the market of peripherals, gaming accessories, audio, home electronics in many areas. Especially Logitech keyboard products in recent years are extremely popular with not only gamers but also office workers. Let's take a look at some of Logitech best gaming keyboards below!
1. Logitech G915 Wireless Mechanical Gaming Keyboard

Logitech G915 is an awesome low profile wireless mechanical gaming keyboard. It's a full-size keyboard with features like dedicated macro keys, multi-device pairing, and full RGB backlighting. Logitech G GUB software offers a range of customization options and is easy to use. However, it is only available for Windows and macOS. The keyboard's low profile is comfortable to type on and comes in three variants: tactile (similar to Cherry MX brown), clicky (blue) and linear (red).
The Logitech G915 is a good keyboard for most uses. Although a lot of its features are geared to gamers, it works well as an office keyboard for productivity. Dedicated macro keys are great for gamers and programmers. Also, tactile switches provide a comfortable typing experience while keeping noise to a minimum.
Highlights
Excellent build quality
Low profile
Outstanding software support
Great typing experience
2. Logitech G815 RGB Mechanical Gaming Keyboard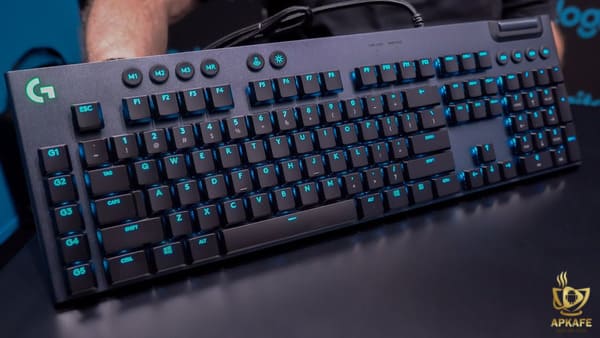 The Logitech G815 is a great gaming keyboard that fairly resembles the Logitech G915, but in a wired design. It features Logitech's GL Tactile switches, but it's also available in Logitech's GL Clicky or GL Linear switches. It's fully RGB-lit and offers a lot of customization inside its dedicated software. The low-profile keycaps might take some time to get used to, but on the upside, you get a dedicated macro keys column for added customization.
Overall, Logitech G815 is a pretty good and flexible keyboard. Although it's designed for gaming with quick activation keys, it can also be a reasonable choice for office or programming. It has dedicated macro keys, solid frame and nice RGB backlighting.
Highlights
Beautiful design
Dedicated macro key column
Beautiful RGB backlight
3. Logitech G PRO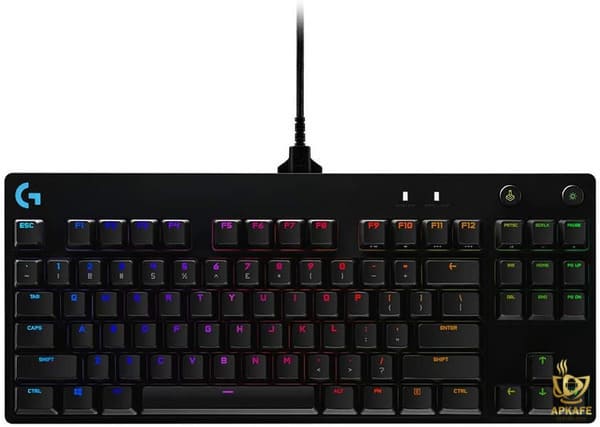 If you need a compact TKL keyboard and love the Logitech brand, G PRO a must-have item. The keyboard is designed and built to the exacting standards of some of the top eSports athletes in the world. Moreover, it has excellent RGB lighting and exclusive Logitech GX Blue Clicky switches, providing excellent tactile feedback and audio.
Highlights
Great typing experience
Amazing backlighting; customizable
4. Logitech G613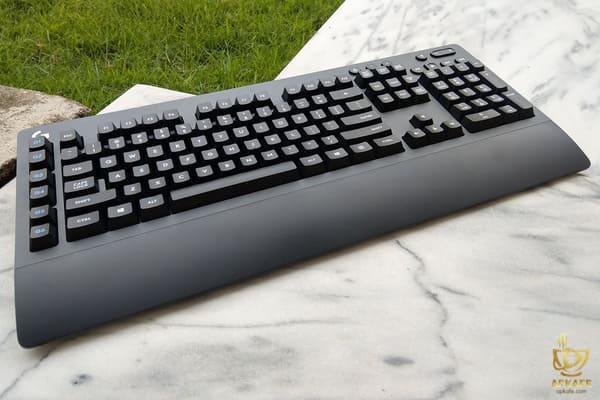 This product is a very interesting and quite unique because the mid-range wireless mechanical keyboards mostly use Bluetooth connectivity. Meanwhile, Logitech equips G613 with Lightspeed connection technology used with the receiver to ensure minimal latency with a 1 ms response rate. In addition, you can also connect the keyboard via Bluetooth and Logitech also supports simultaneous connection with 8 devices.
G613 uses Logitech's proprietary Romer-G switch. The feel of Romer-G is quite similar to Cherry MX Brown with the force of 45 g. Romer-G switch durability is 70 million keystrokes and 1.5mm key travel – 25% shorter than conventional mechanical buttons on the market. Romer-G is a perfect blend of speed, precision and quiet performance.
Highlights
Reasonable price
Both wireless and mechanical
Absolutely no lag
5. Logitech G513 Carbon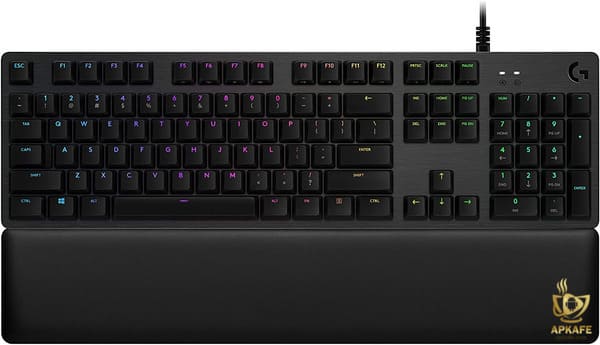 G513 is a Logitech high-performance gaming keyboard featuring advanced GX mechanical switches. The detachable, memory-foam palmrest and premium aluminum-alloy construction make G513 full-featured and best-in-class. Plus, G513 is equipped with many of Logitech's most advanced technologies, such as LIGHTSYNC RGB, anti-ghosting or custom keystrokes via Logitech G HUB software.
Highlights
Removable keys
Very durable and hefty