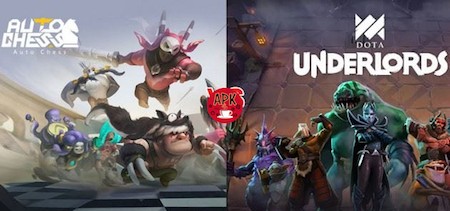 DOTA UNDERLORDS AND AUTO CHESS MOBILE COMPARISION
Being simultaneously debut, Dota Underlords and AutoChess Mobile have a lot of differences in terms of troops, items, and overall tactics that gamers should know to avoid confusion when changing between 2 games.
>>stardew valley marriage / stardew valley who to marry
How Alliance buffs work
The big difference between Dota Underlords and AutoChess mobile is the way the Alliance / Class buff works. In Underlords, you need to pay special attention to the placement of the hero on the table – especially with Knight. This class only benefits from buffs by standing side by side and will lose buffs right when the battle begins because they are all scattered out to fight. This makes several Alliance dependent on their proximity easy to take full high damage from Line up Mages at the end of the game.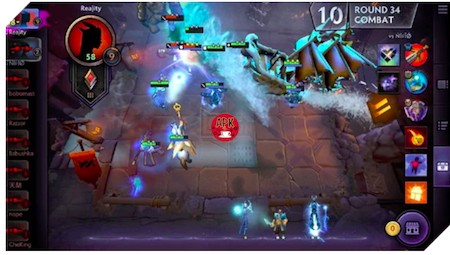 Another buff that works in a rather strange way is Druid. The mechanism for upgrading stars of a Druid Hero will be random, instead of decreasing the number of upgraded heroes like Auto Chess Mobile.
Easy to find the items, but only pick 1
Another important difference is that in Underlords, you do not need to pair items and learn by heat the formula as before. However, you can only equip one Hero with one unique item, instead of providing all items onto a specific hero. This way destroys the AutoChess Mobile's "1 main carry" (1 troll warlord or 1 DK carry) and forces you to spread out other heroes together strategically.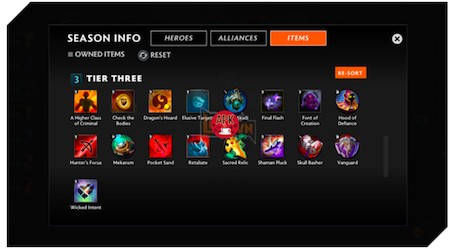 With only one item, you can give other heroes the chance to shine instead of focusing on a main-carrying hero. For example, with Bloodseeker, you can choose to increase the damage or attack speed when fighting strong and aggressive teams and give BKB for others to use. However, if there are only Mage teams in control, you can transfer BKB to Bloodseeker so that he can kill better, while the item for damage is given to others.
Great effect on Hero placement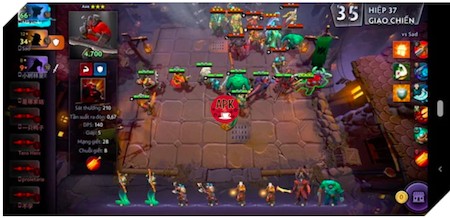 In AutoChess Mobile, one of the most effective ways to place heroes at the end of the game is to spread them out evenly so that they are not focused on one point and clear all at once. Nonetheless, this strategy was not effective in Underlords. Especially, when the troops must stand close to each other to benefit buffs from Aura or each other's items, this makes the Heros who control well, like Kunkka, Tide, Medusa, Disruptor, Enigma work more effectively and counteract each other (according to the Mage, Assassin, Buffalo, Zoo, etc.).
Equip the Global buff (Global Item)
The most significant and obvious difference between Underlords and AutoChess Mobile is the Global Item. Besides the item-equipping system for each hero, Underlords also has a diverse system to equip with "internal" buffs, depending on your purpose.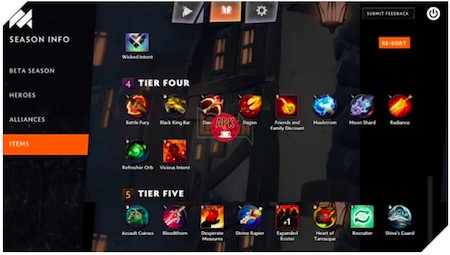 Some high Global Item Tiers are quite strong, such as Final Flash for Mage, Immortal for Warrior or one more damage for the character according to the number of summons in Zoo / Naruto. However, buying Global Items is also a big deal when you have to skip the opportunity for Hero to add new items in return for these Global Item buffs.
It is perfect to have the right Alliance in that item, but if you don't hit it, you can just ignore it.