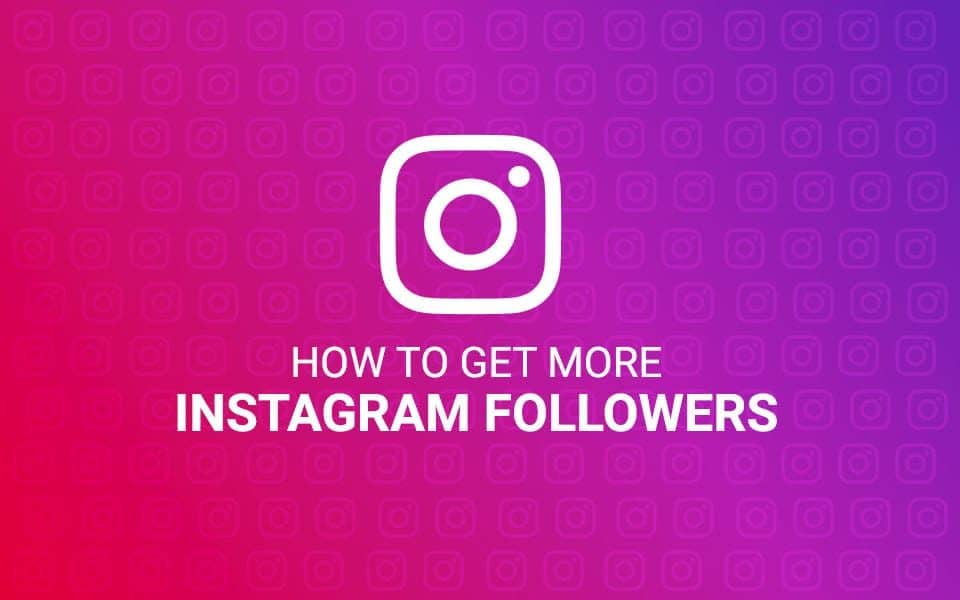 Instagram is one of the most popular sharing photos and videos applications nowadays. Coming along with it, the number of followers on Instagram play an important to users. Imagine if you have a brand or company, having lots of followers will help you much in "marketing" issue. Then, in this article, Apkafe would like to instruct you on how to get followers on Instagram.
How to get followers on Instagram
1. Cross-promote your dedicated hashtag.
That's nice if you created a #hashtag for your company, but who knows to use it to share content about you? Make sure it's in your profile, but take the game offline and have it printed on your receipts, in print ads, on signage in your store and at relevant events.
If you're on radio and TV, direct people to use your hashtag. Integrate online and offline campaigns by ensuring it's listed on your other social profiles, on your website, and in your email blasts. Don't just hope people will find it.
2. Make the most of your bio URL.
It's prime real estate on your Instagram profile… do you really want your bio to only link to your website homepage, now and forever? Yawn. Change it up at least bi-weekly and use that clickable link in your bio to drive traffic to your newest or most popular content.
3. Develop your page style to attract more followers on Instagram.
It's human nature to want to fit in, but on Instagram, you want to stand out. Indian beverage brand Frooti has developed such a unique visual content style, it's instantly recognizable every time a user sees a Frooti post in their newsfeed. Check it out:
4. Go all in on influencer marketing.
Visit the profiles of each person you've identified as an influencer in your space and "Turn On Post Notifications" to be notified every time they share new content. You can then interact with them regularly and become one of their favorite people or brands.
5. Remove unwanted tagged photos of you from your profile.
If you only want to feature the best user-generated content about you or your brand on your Instagram profile, you can. Now, you can't remove the tagged photos from the site entirely, by choosing "Edit Tags," selecting the ones you want to remove and choosing "Hide from Profile" (you may need to confirm). It does the trick.
6. Get local.
See what's going on in a specific area (say, your neighborhood, a city you're targeting in ads, or even an event in a certain location) by going to the search page and choosing the Places tab. Then, type in the name of the place to see all geotagged posts for that location.
How can I buy followers on Instagram?
So many people want to be Instagram famous and buying fake followers on Instagram and likes is a fast and easy way to get there.
To get started, you link your public Instagram account to a service, choose how many followers you want to buy, and make a purchase. Once you have done that, you can watch your audience grow. It's that easy.
There are many cheap services available that allow you to buy 1,000 Instagram followers for only $10. Typically when you find services that offer followers this cheap, many of the followers are bots or inactive accounts. Meaning, they will never engage in your posts or buy your products.
Buy Instagram Followers is one pretty expensive service. Their services are higher because they promise you that their followers are active and real Instagram accounts, unlike many others who just get you bots and inactive users.
Here are a couple examples of what it would cost you to buy followers on Instagram:
For 1,000 followers will cost you $90.
2,000 followers will cost you $179.
5,000 followers will cost you $445.
10,000 followers will cost you $899.
15,000 followers will cost you $1,349.
20,000 followers will cost you $1,800.
>>Read more: How to download Instagram