Free Fire Max for Android is a survival shooter version of Free Fire for devices with high configuration. Free Fire Max for Android retains the gameplay of its original version yet has extremely eye-catching graphics not inferior to any Battle Royales on the mobile game market.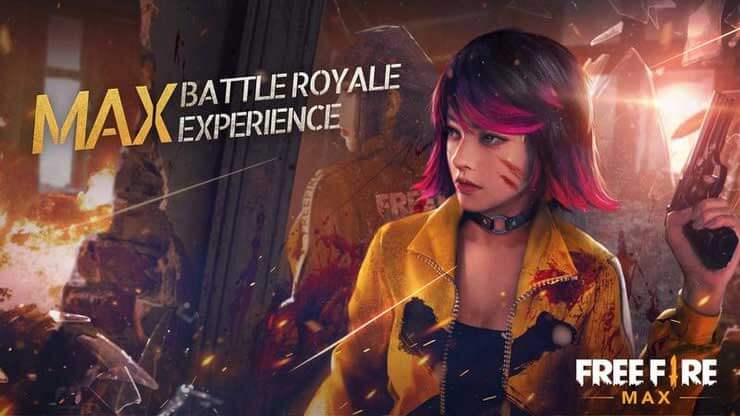 Download Free Fire Max now to experience a sparkling, unique survival open world!
Free Fire Max for Android introduction
The survival shooter Free Fire Max for Android is a completely independent version that gamers can download on Google Play. Both Free Fire Max and Free Fire work on the same server for you to cross-play, meaning that no matter which version is running, it will not affect the activities or interactions on the game.
Free Fire Max for Android supports Ultra HD graphics, a new lobby, and countless changes. In other words, we compare Free Fire Max and Free Fire to PUBG Mobile and PUBG Mobile Lite. However, if current games are trying to offer low-profile versions, Free Fire goes against this trend.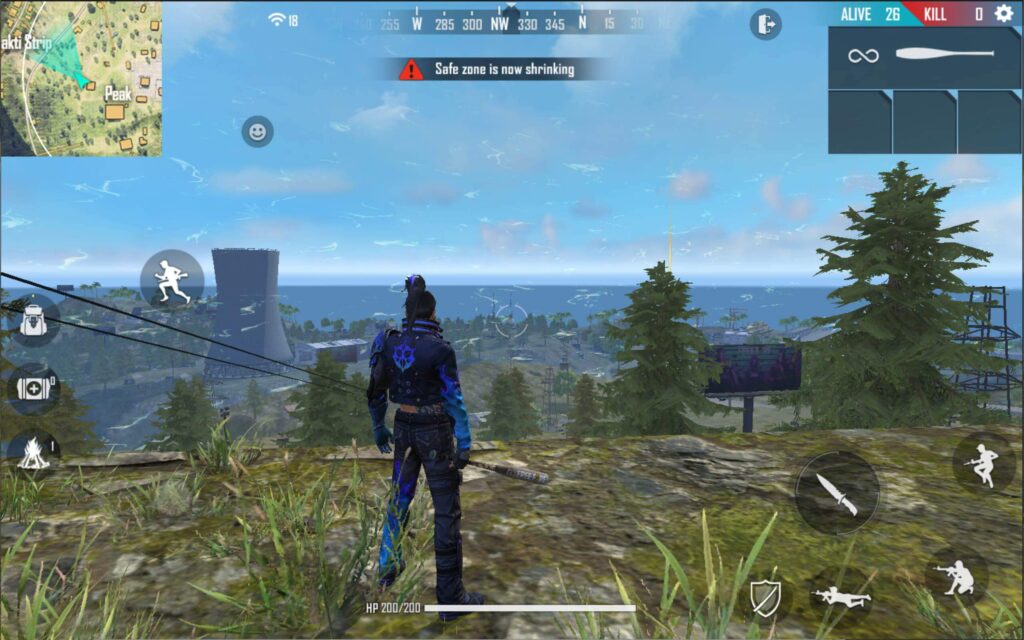 You can completely play Free Fire in any version with the same account without any problems. Also, you will be completely assured for top-ups as well as customer benefits during the game.
Best bits of Free Fire Max for Android
Fast-paced, immersive gameplay
50 players parachuting onto an island (or desert) will search for weapons. You will stand in a safe position and destroy the opponents you meet on the journey. Gamers compete for crates with precious items for an advantage. The match time is within 10 minutes.
HD graphics, optimized experience
Ultra HD graphics bring extremely special effects and many realistic animations. The upgraded graphics to MAX will bring the best survival experience to high-end devices.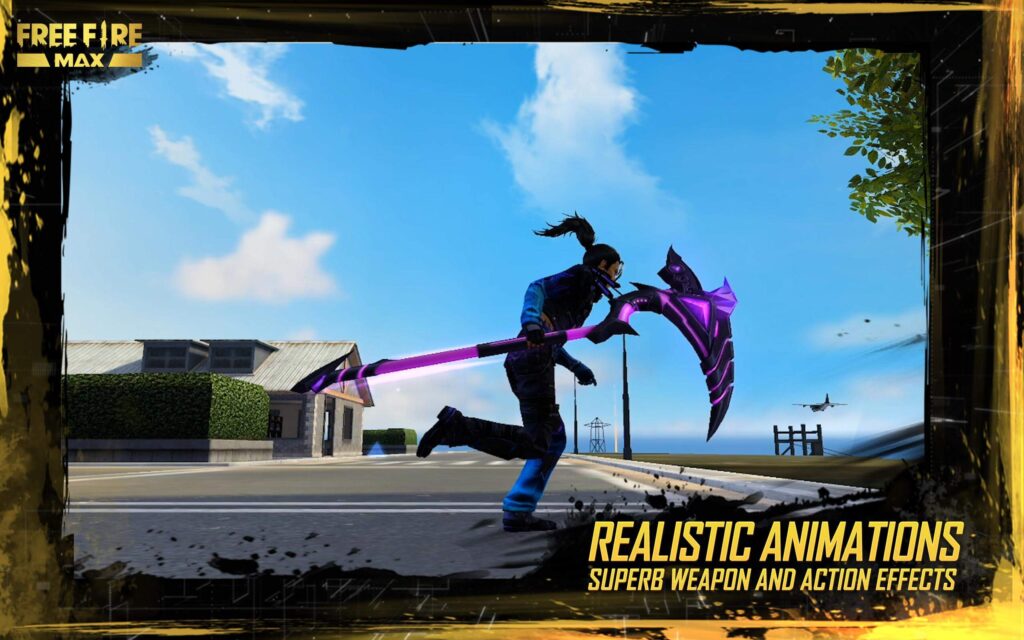 Four-player lineup and Voice chat
Players build squads of 4 to fight. Team members can use voice chat directly to communicate with each other instead of typing-chat.
Firelink technology
Players are able to login their existing Free Fire account to play Free Fire MAX without any hassle.
New features on Free Fire Max
Healing weapon
Treatment Shotgun restores HP to allies when hit by bullets. However, unlike conventional Treatment guns, this has an overheating feature that makes it unusable in an overheated state.
Treatment Sniper is a sniper version of the above weapon with the same healing ability.
Pet Agent Hop
Agent Hop is a bunny wearing a battle suit with the Bouncing Bonus skill. When accompanying this pet, you will receive a certain amount of EP every time the safe area narrows.
The return of Booyah Day
The Booyah Day event will bring many explosions to gamers.
This event is related to the return of the TRAP band.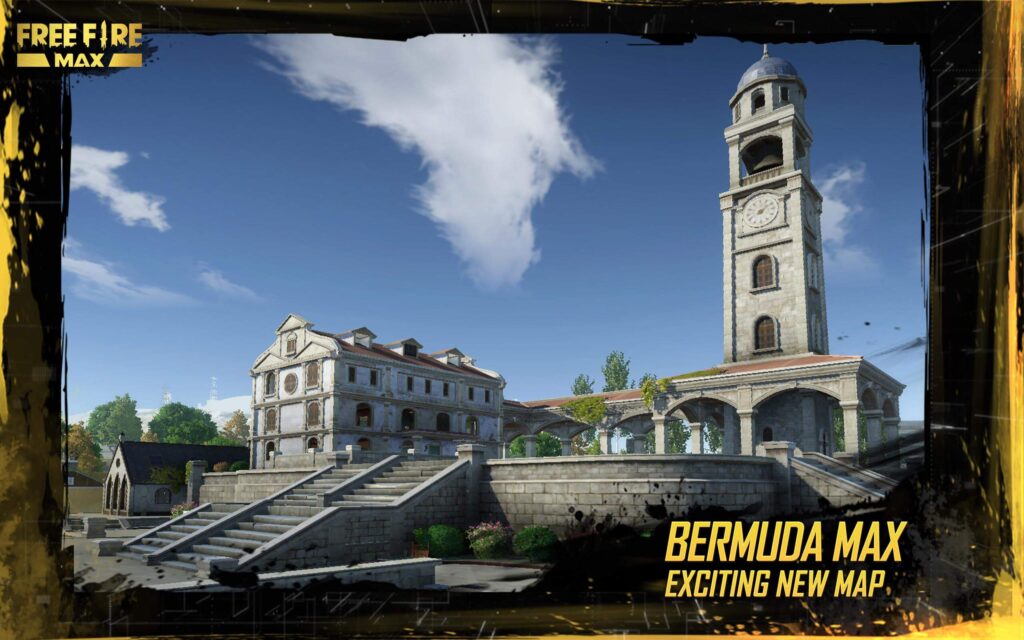 New game mode
Brand-new game mode 6vs6.
New character
Leon
Leon is a young basketball star.
This character can recover X HP after each battle.
Leon appeared in the Booyah event.
Hasen
Hasen is a student of the Encyclopedia of Memory Technology.
This character has the ability to create Fog of Memory when killing enemies and reveal the location of nearby enemies.
New items
Microchip is used to upgrade character skills. Microchip is available for Jai, Chrono and K characters.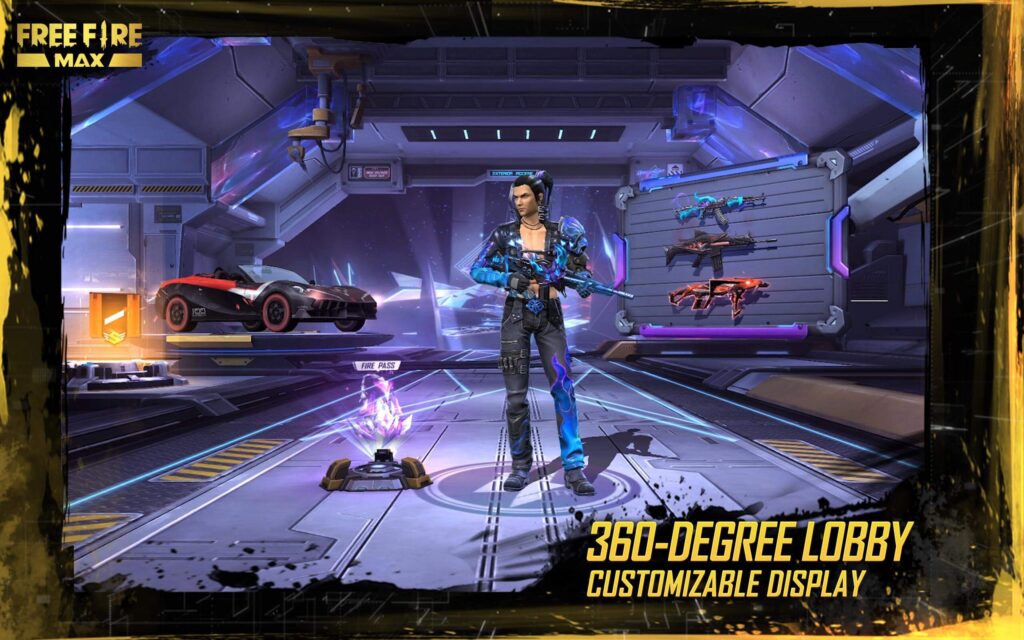 Step 1: Download the APK and OBB files by clicking the Download button above.
Step 2: Enable Install from Unknown Source function on your device.
Step 3: Click on the downloaded APK file to install and do not open the game after installing the APK file.
Step 4: Copy the downloaded OBB file according to the path and paste it into a new folder under the path Android/OBB/com.dts.freefiremax.
*Game configuration for Free Fire Max APK:
Android devices
– Minimum configuration required
CPU: Quad-Core
OS: Android 4.4
RAM: 2GB
Storage capacity: 1.3 GB
– Recommended configuration requirements
CPU: Octa-Core
OS: Android 6.0.1
RAM: 3GB
Storage capacity: 1.7 GB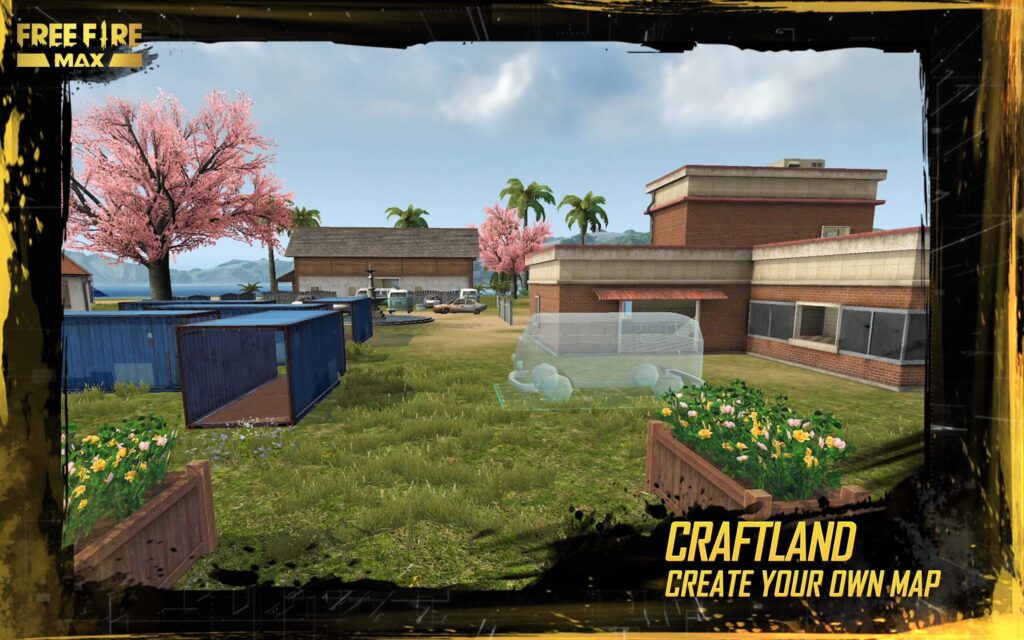 iOS devices
– Minimum configuration required
CPU: iPhone 6S+
OS: iOS 12
RAM: 2GB
Storage capacity: 1.5 GB
– Recommended configuration requirements
CPU: iPhone 8
OS: iOS 13.3
RAM: 3GB
Storage capacity: 1.7 GB
FAQs about Free Fire Max
What is Free Fire Max?
Free Fire MAX is a game similar to Free Fire for FOX configuration devices. It's a completely standalone application designed exclusively for the ultimate gaming experience.
What platforms does Free Fire Max support?
Free Fire Max Closed Beta 3.0 will have both versions for mobile iOS and Android.
Recommended device to play Free Fire Max is any device with 1.5 GB RAM or more. (For Android: OpenGL ES3.0 or later)
Is it possible to use a Free Fire account?
You can use your existing Free Fire account to sign in to Free Fire Max.
Can I use my Free Fire Max account to play Free Fire?
Yes.
Is gameplay synced between Free Fire and Free Fire MAX?
Yes.
Is it possible to play Free Fire MAX with friends in Free Fire?
Yes.
What is Firelink Technology?
Firelink technology is a proprietary technology of Fire Fire and allows players to use the same account to play Free Fire Max and Free Fire.
Is it possible to buy items in Free Fire Max?
Yes and your items will remain when the Closed Beta ends.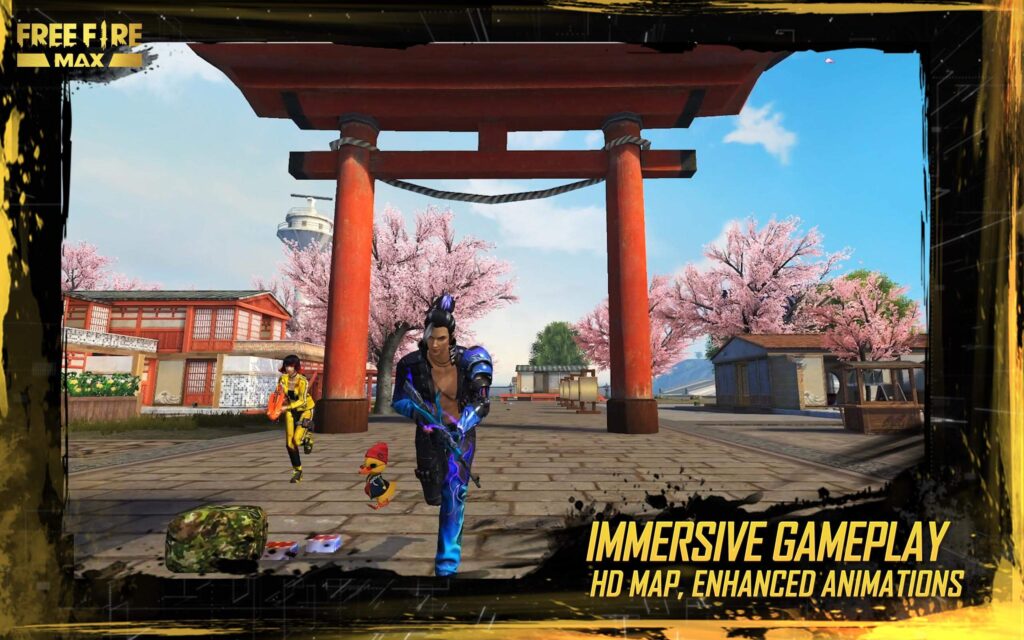 Free Fire Max OB29 update details – A separate OB29 update for FFM
Military Island MAX
Military Island MAX is back and being so much better with beautiful max upgraded graphics, attractive max live sound effects, especially in all three "best-selling" modes: Deadly Battle, Wild Rift, and Battle Continuity.
New Pet: Tiger Ninja
The new pet in Free Fire OB29 is called Tiger Ninja. The skill of Tiger Ninja is almost the same as the opposite version of D-Bee. Damage will increase when the pet accompanies moving targets.
Map Design
Players can register their favorite maps by map code.
The player can customize the appearance of the map in Edit mode.
The game allows adjustments in third person perspective mode in Map Edit mode.
Players can add destructible objects in Map Design.
New animation
Optimize running animation for male characters.
Update weapon animations: MP5, UMP, VSS, Vector, USP, G18 and Desert Eagle.
Audio update
Free Fire OB29 optimizes the firing sound of the following weapons – XM8, M14, AWM, Kar98k, M500, AK and Desert Eagle
Other optimized features
Add a special weapon animation for the Scythe.
Add facial expressions for Moco.
Optimize store interface.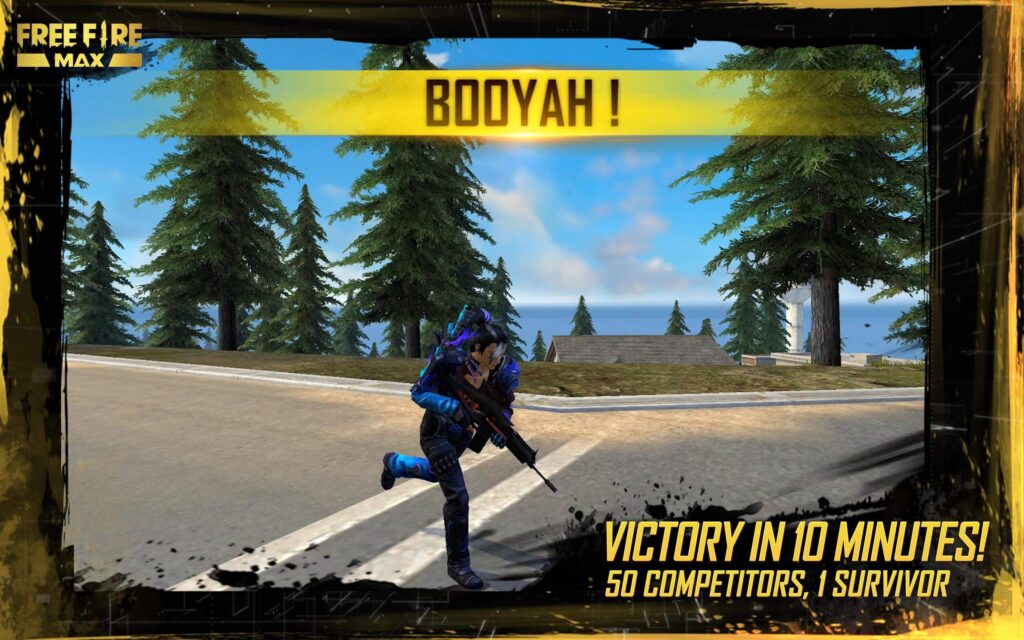 Free Fire Max OB28 update details
Map Design
Map Design is a new game mode that allows players to create and play their own maps. This game mode will be available in the game mode selection menu when entering the game.
360 degree lobby
In this new lobby, players can choose to display weapons, vehicles and display glue bombs.
Effect upgrade
More weapon animations and sounds based on player feedback.
Upgrade effects for weapons: XM8, M4A1, M21, M14, AN94, FAL, SKS, GROZA, FAMAS
Other optimizations
MAX Military Island now supports "Squad" formation.
Optimized bush graphics.
Updated background for profile page.
Optimized circle for all modes.
Facial expression for Kelly "Awakening"
Death Battle – Season 7 Ranking
When the new season begins, ranking up to Gold III or higher will receive the exclusive item of Death – M1014 Pure Gold.
New Rank Challenge: Reaching the top 1000, players will receive a Challenge Badge.
New Ranked Season available from June 9 to August 5
Survival
Add Ammo and Armor Repair Kit in the Vending Machine.
Increase purchase limit for some items.
Optimize loot on the ground so it doesn't overlap with vending machines.
Revival Points
Improved difficulty of capturing respawn points.
Time to capture respawn: 14 seconds-> 33 seconds.
Cooldown of Revival Points: 150 seconds-> 180 seconds.
Respawn points per game: 9 -> 8.
Rating Score Adjustment
Increase the total output ranking score of each match for all levels.
Training Island
Increase the capacity of the Training Area from 20->25
Solo Balloon in Training Island
Tramway Crash on the Track.
Lap timer in Tracks.
Leaderboard in the battle area.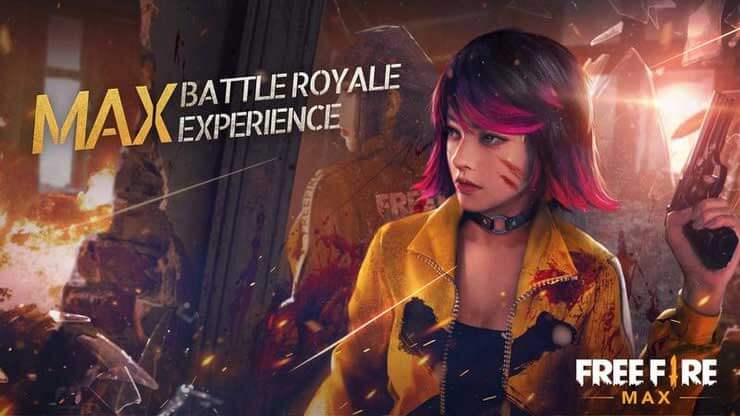 Impostor
New game mode Impostor is coming in this update, along with 4 new mini-games added to the assistant quests.
Weapon balance
New Grenades – Ice Grenade in Survival and Death Fight mode
Explosion damage: 100
Blast radius: 5m
Frost radius: 5m
Freeze duration: 10 seconds
Deep Freeze
Players inside the frozen zone will reduce their movement speed by 10%, their fire speed by 20%, and take 5~10 damage/s based on the time spent inside the Freeze Zone. The Frozen Zone will affect allies.
Mini UZI in Survival and Deadly modes
Base Damage: 17
Fire rate: 0.055
Magazine: 18
Accessories: none
M1917
Base Damage: 36->45
Effective Range: +25%
Kord
Accuracy: +28%
Fire rate in Machine Gun Mode: +25%
Deal damage to Glue Bombs, Oil Tanks, and Vehicles: +100 -> +120%
M60
Machine gun damage mode: +5
Deal damage to Glue Bombs, Oil Tanks and Vehicles:: +60%
Kar98k
Damage to arms and legs: +25%
Damage to humans: -10%
Armor Penetration: 0% -> + 40%
» Download Free Fire Max For Android here
» Download Free Fire For Android here 
Gameplay and system
Add-ons and increase the grenade stand: More grenade slots on the HUD.
In-game voice commands: Voiceover to quick commands.
Characters and Assistants
D-Bee
D-Bees is a dancer and a music creator with more precision and he gets extra movement speed while failing.
When firing while moving, movement speed is increased by 5/7/9/11/13/15%, accuracy is increased by 10/13/17/22/28/35%.
Dr. Beanie
This is a new assistant. When in a crouching position, his movement speed increases by 30/40/60%.
Paloma
Now, this character works with all ammunition except 40mm ammo. 30/60/90/120/150/180-> 45/60/75/90/105/120 ammo will not take up backpack space.
Clue
Adjust scan radius.
Scanning radius: 30/35/40/40/45/50m->50/55/60/65/70/75m
Scan duration: 5/5.5/6/6/6.5/7 seconds-> 5/5.5 6/6.5/7/7.5 seconds
Cooldown: 50 seconds-> 75/72/69/66/63/60 seconds
Enemy location is shared with allies at level 4 -> 1
Laura
Accuracy increased by 10/14/18/22/26/30%->10/13/17/22/28/35% while range.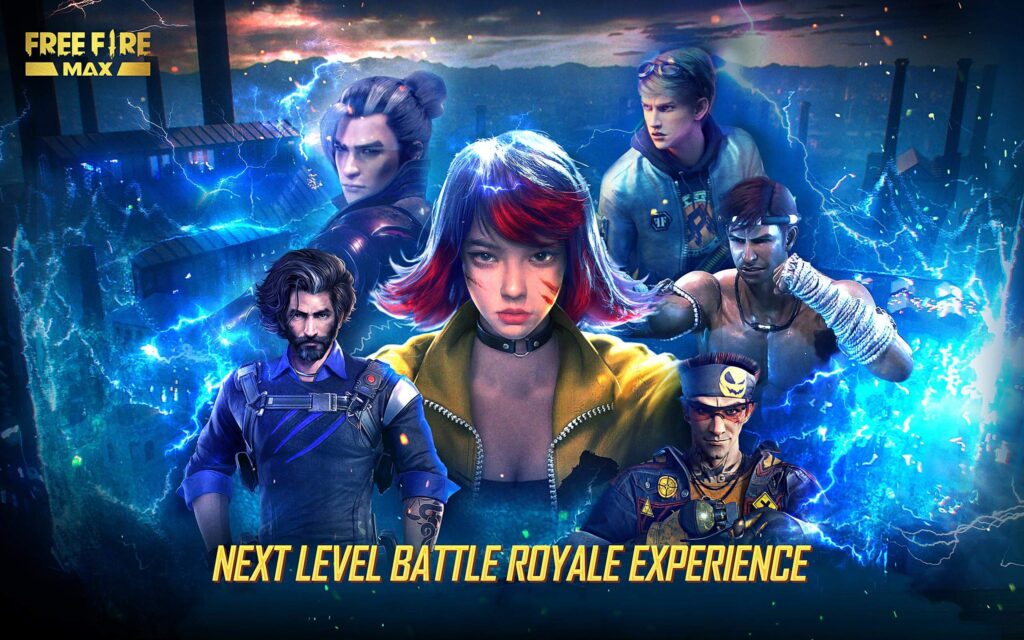 Free Fire Max OB27 update details: Enhancement
Max Military Island
An exclusive map on Free Fire MAX called Military Island Max.
The new map is very suitable for team play of 4 people.
Upgraded graphics and architecture of buildings.
Display mode
This mode is only available in the lobby.
All UI in the lobby can be hidden to capture a personalized lobby.
Can choose 1 car skin and 3 favorite gun skins to show off.
New effects
Sound enhancements
Add sound effects for bandages
Silencer for M14, SKS, M500, M1887
Optimized sound effects for motorcycles
Animate the sound of being hit with a fist
Other improvements
More beautiful background for Helpers and Wardrobe
Optimized graphics for weapon racks
Improved ocean water effect on Military Island 2.0
Ring graphics with more eye-catching blue and lightning effects
Death Battle Mode
Season 6 ratings
New season starts on April 15, ends on June 10
Exclusive Item – M500 Pure Gold
Flexible Store
Flexible Shop will be selected for both teams so that everyone can discover a variety of weapons in different maps
New Map: Military Island 2.0
Military Island 2.0 has appeared in Death Battle mode (Normal and Ranked Modes)
Flexible circle
Many different rounds in each different round
Characters and Assistants
Character System
Brand new look for the Characters page
New character – Maro
Damage increases with distance, maximum from 5/7/10/14/19 to 25% from level 1 to level 6 respectively.
Damage to marked enemies increased from 1/1.5/2/2.5/3 to 3.5% from level 1 to level 6 respectively.
New character – Xayne
Temporarily gains 80 HP, increased from 40/50/61/73/86 to 100% damage to Glue Bombs and shields from level 1 to level 6 respectively.
Lasts for 10 seconds.
Cooldown: reduced from 150/140/130/120/110 to 100 seconds at levels 1 to 6.
Change character strength
Chrono
Wukong
Rafa
Hayato Fire Fist
A124
Misha
Olivia
Maxim
Normal survival mode
Vending machines and respawn points will appear on all maps
Training Island
New weapon
The boxing floor will appear on Training Island
New Weapon – Kord . Machine Gun
Weapon Adjustment
UMP
Throw knives
MAG-7
Vector
M82B
M14
Stun grenade
Smoke grenades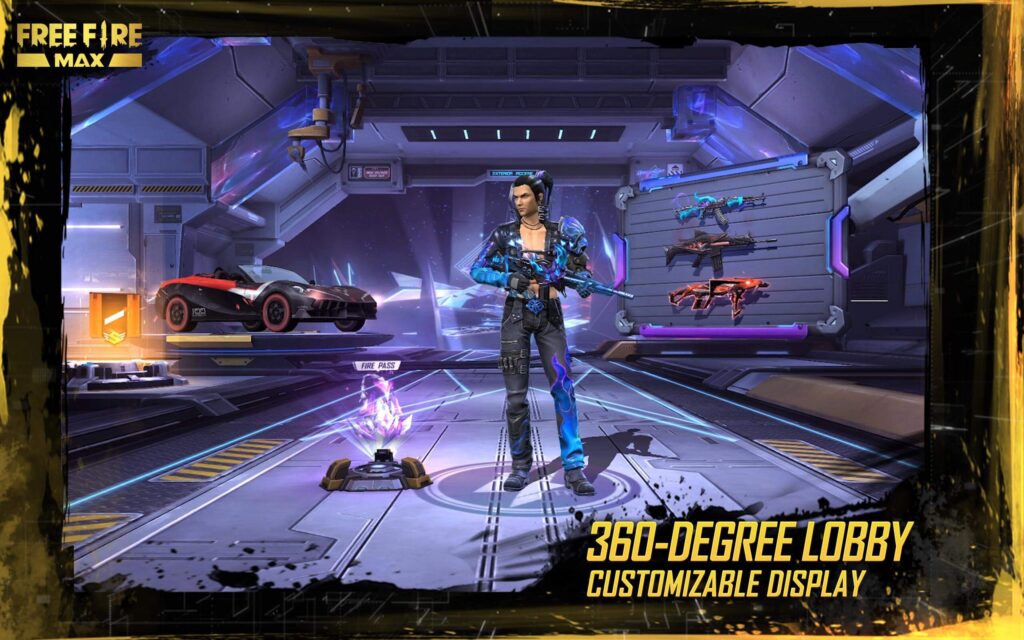 Free Fire Max OB26 update details
Upgrade User Interface
Upgrade Lobby
New Lobby and Custom Weapon Shelves. You can display up to 3 different weapons in the lobby.
New Login Videos
New lobby video with the theme of friendship.
New effects
New weapon effects
Improved reload effect for AK, Thompson and M82B
Upgraded Parachute Effect
The effect of using electric boards and umbrellas in the game will become more realistic and smoother.
Sound Effects
Sound effects when using electric boards and skydiving will be upgraded
Fix footsteps
The sound of the footsteps of the Max version will be corrected to be the same as the normal version
Image upgrade
Image upgrade for training island
Improved visual effects for the Social Zone and Combat Zone in Training Island.
New media version
New design for Moto and new moto skin. Moto has a new look, but the hitbox will remain the same as the old design.
Bug fixes and optimization
New login footage
New display system in the lobby
Optimize the sound of the media
Improve sound when landing
Reduce sound effects in the game