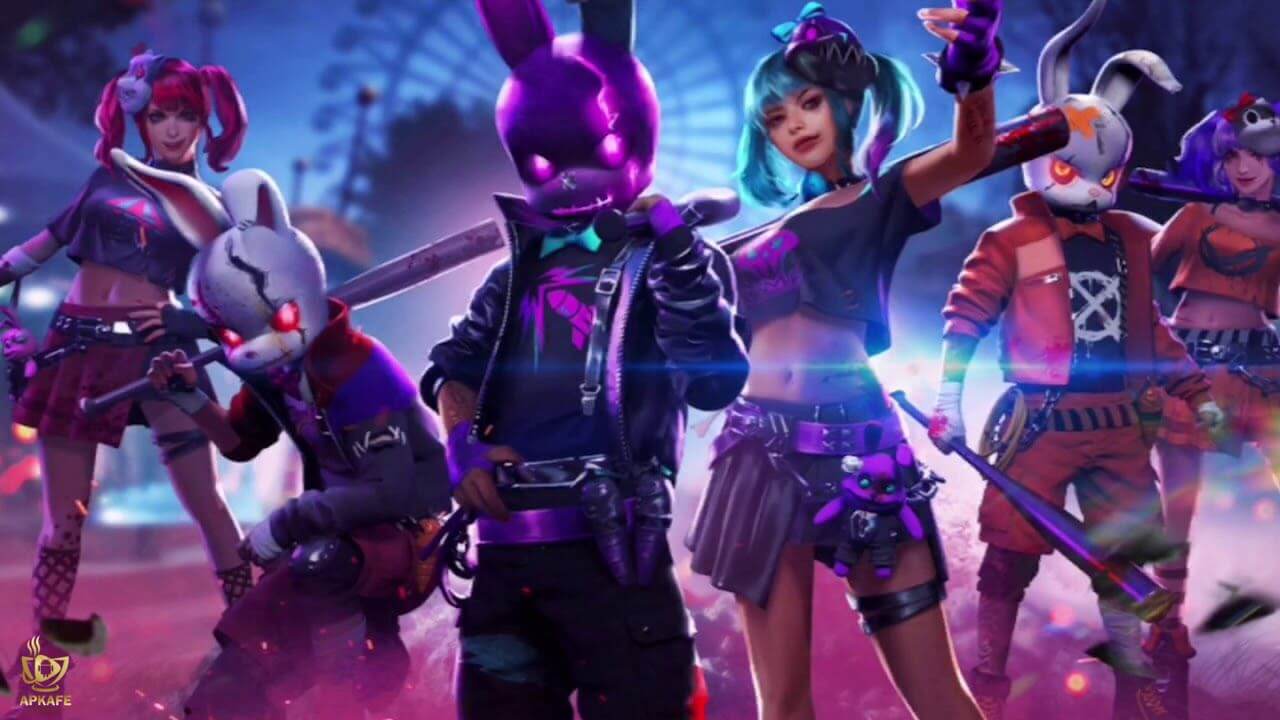 Free Fire: Which MP40 skin is the best?
Gun skin Free Fire MP40 has many different types. Let Apkafe find out which MP40 skin is the most powerful in Free Fire!
Referring to the battle royale-style survival shooting genre, in addition to PUBG, Free Fire is a game that definitely cannot be ignored. Compared to PUBG, Free Fire is more popular in Vietnam because of its attractive gameplay, diverse weapon systems, characters, skins and is constantly being updated and added regularly. Up to now, Garena has millions of players around the world.
In this article, we will learn about the MP40's skin – one of the powerful Free Fire guns. In particular, you can increase its strength when using the skin. Here are the most powerful MP40 skins in Free Fire.
Skin Flashing Spade for MP40 in Free Fire
++ Damage
+ Speed Shot
– Range
Skin for MP40 or MP40 Spade Flashing yellow jade skin is definitely better because it offers big buff arms fire, help you rip the enemy apart after only a few seconds . This skin doubles its damage buff and rate of fire, making it on par with pistols in close combat.
This skin reduces the weapon's range, but this is not a big deal. All you have to do is get other gear more effective in mid or long range combat like the SCAR or AK while the MP40 helps you dominate close range fights.
Skin Mechanical for MP40 in Free Fire
++ Damage
+ Range
– Reload speed
Again, for weapons near the MP40 range, increasing damage is really important because it can help you destroy your opponents as quickly as possible. The mechanical MP40 skin doubles its damage and slightly for its range.
However, this skin also reduces the MP40's reload speed, which can be inconvenient in some cases but in general, not too dangerous.
Eternal Diamond Skin for MP40 in Free Fire
++ Damage
+ Range
– Reload Speed
Skin MP40 Permanent diamond has buffs like the mechanical MP40 skin. The only difference is that it looks better due to completely changing the appearance of the MP40. However, the Eternal Diamond MP40 skin is more difficult to use if you just want to buff.
Skin Carnival Carnage for MP40 in Free Fire
+ Damage
++ Exact
– Reload Speed
Skin reload speed slightly increases damage and accuracy but reduces reload speed. The Skin Carnival Carnage MP40 is more suitable for new players under level 60 to make their shooting more stable. This skin also helps the MP40 fight more effectively than usual in mid-range battles.
Due to the reduced reload speed, you need to be a bit more careful when the weapon runs out of ammo. Go to a safe corner to reload instead of moving around, especially when you have a habit of reloading continuously even when it has 1 bullet left.
Skin Blazing Heart for MP40 in Free Fire
+ Damage
++ Exactly
– Stock
The last skin on this list is the fiery hearted MP40 skin with buffs like the Carnival Carnage MP40 skin, which is a great choice for new players. But instead of reducing the weapon's reload speed, this skin reduced the magazine size.
However, owning the Blazing Heart MP40 skin is often more difficult, so Carnival Carnage MP40 is still appreciated in Free Fire.
Skin Slaughter MP40 in Free Fire
As you can see, the Slaughter MP40 skin design is really eye-catching. The red color around the gun indicates its lethal ability. However, reducing the magazine makes it a little difficult for players in fierce battles.
Above is the top best skin for the MP40 gun in Garena Free Fire. Hopefully the article will help you choose a better Free Fire gun skin.